Under-pressure Zidane backed by Real Madrid: We must be united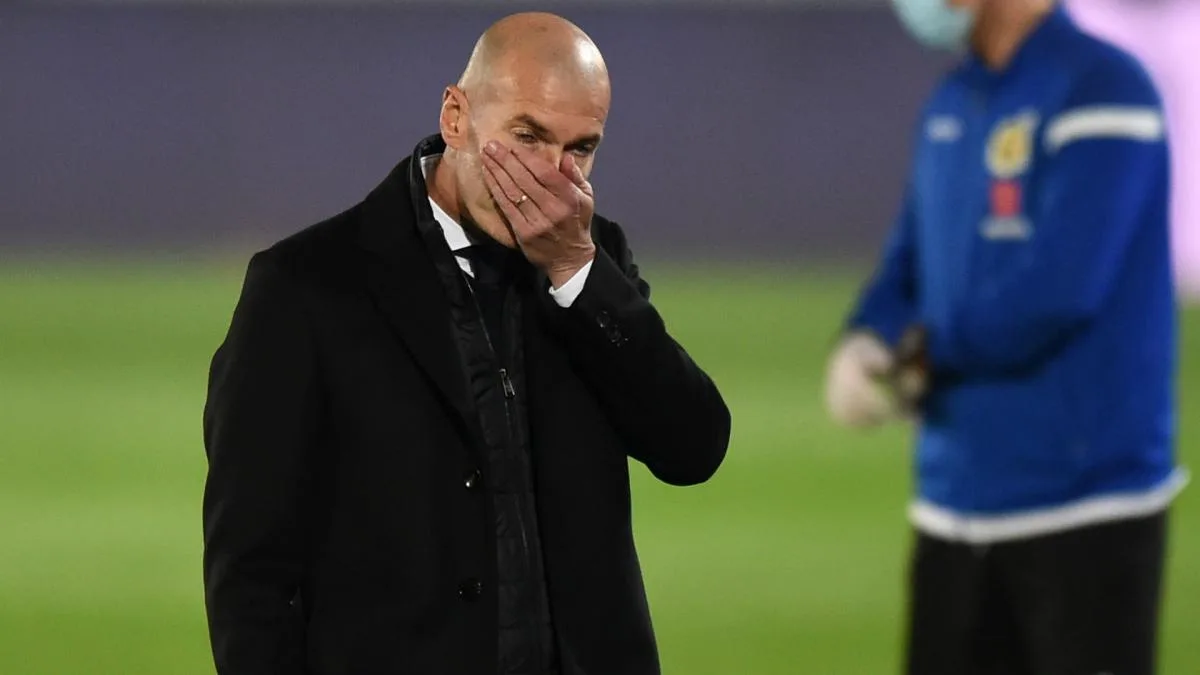 It is important for Real Madrid to be united and back head coach Zinedine Zidane, says influential director Emilio Butragueno.
Zidane has been under pressure this season, with the stunning Copa del Rey defeat to third-tier Alcoyano on Wednesday seeing speculation reach a new level.
A tough week for Zidane also saw him test positive for coronavirus, meaning he could not be on the touchline this weekend.
Without him, Madrid earned an important 4-1 away La Liga win over Deportivo Alaves on Saturday.
And Butragueno feels it is time for everyone at the club to come together.
"Everyone knows what Zidane means for us," Butragueno said to Movistar+.
"What we want is for him to get back to being with us as soon as possible.
"We know what football is like, we have been through it for many years.
"When the team isn't winning, we have to listen to comments and rumours of all types. We have to be united and work hard."
While he has struggled this season, Zidane has led Madrid to three Champions League trophies as coach.
He also won the competition as a Madrid player in 2002, scoring a spectacular goal in the final against Bayer Leverkusen at Hampden Park.
Nagelsmann laughs off replacing Zidane
RB Leipzig head coach Julian Nagelsmann, one of the main names linked with replacing Zidane, laughed off the suggestions when he was asked about the subject on Saturday.
Speaking just before Leipzig lost 3-2 to Mainz in the Bundesliga, he said: "There are definitely worse things to read!
"But I also know that things that are in the newspaper are not always right."
Nagelsmann has been a major target for Madrid before but boldly decided to stay in Germany.
Prior to his Leipzig appointment, the Spanish giants reached out to the German in 2018 following Zidane's unexpected decision to leave the club.
But Nagelsmann turned them down by insisting it was not the right time in his career for him to take such a huge step.
Zidane returned to the Madrid job in March 2019 after unsuccessful spells in charge for Julen Lopetegui and Santiago Solari.