Which football managers have been sacked this season?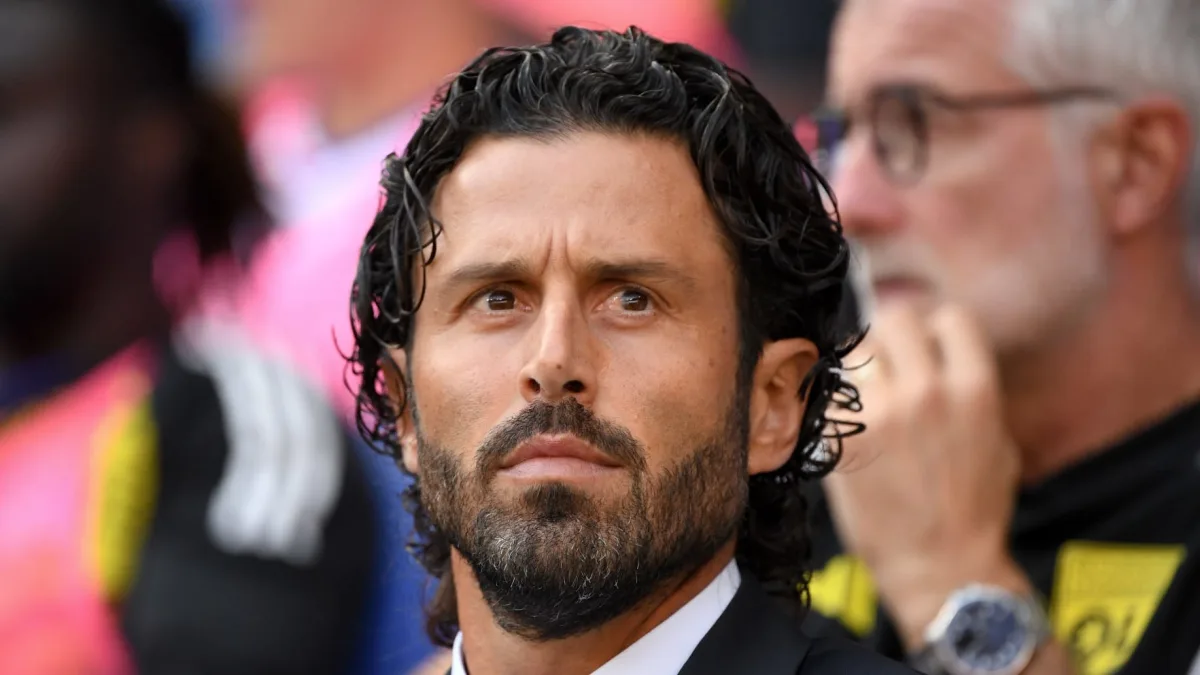 Being a football manager is not the best career choice if you want job security. Indeed, soccer coaches are sacked on a regular basis as clubs make changes in order to try and achieve success.
Across Europe's top leagues and beyond, head coaches are either sacked and choose to resign frequently throughout the season, with the length of a manager's stint getting shorter and shorter with each passing year.
Article continues under the video
In fact, the next manager to be sacked is a vital part of football transfer news, as the impact of a managerial change can often make a huge difference both on and off the pitch. Furthermore, patience with managers grows ever thinner with each defeat a team suffers.
READ MORE: Premier League managers: Full list of current bosses as we head into the 2023/24 season
The 2023-24 season is now approaching the midway stage, with the Premier League, La Liga, Serie A, Bundesliga and Ligue 1 campaigns all experiencing numerous sackings or resignations.
Last season there was an unprecedented number of managerial casualties in England, Spain, Italy, Germany and France. Will it be the same come the end of 2023-24?
Below, FootballTransfers runs through every manager in Europe's top five leagues who have left their posts this campaign.
Sacked/departed Premier League managers in 2023-24
| Manager | Club | Sack date |
| --- | --- | --- |
| Julen Lopetegui | Wolves | August 8 |
Before the 2023-24 Premier League season had even begun, there was the first managerial casualty of the year as Julen Lopetegui left Wolves by mutual consent. He was replaced by former Bournemouth manager Gary O'Neil, completing a chaotic pre-season for the team.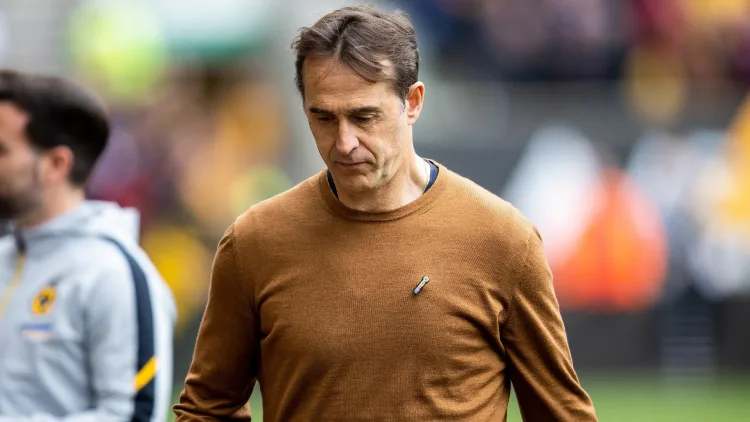 As of November 22, 2023, incredibly Lopetegui remains the only managerial casualty of the season. However, there are a number of coaches who are at risk.
Erik ten Hag is under pressure at Man Utd after they made their worst start to the season in over 30 years. David Moyes is also under fire from West Ham fans, despite a historic European trophy last season.
In the 2022-23 season, 14 managers were sacked or departed in the Premier League, including Thomas Tuchel, Antonio Conte and Patrick Vieira.
In the 2021-22 season, 10 managers were sacked in the Premier League campaign, including Ole Gunnar Solskjaer, Roy Hodgson, Marcelo Bielsa and Sean Dyche.
Sacked/departed La Liga managers in 2023-24
| Manager | Club | Sack date |
| --- | --- | --- |
| Quique Setien | Villarreal | September 5 |
| Vicente Moreno | Almeria | September 29 |
| Jose Luis Mendilibar | Sevilla | October 8 |
| Pacheta | Villarreal | November 10 |
| Paco Lopez | Granada | November 26 |
Quique Setien became the first La Liga manager to be sacked in 2023-24. The experienced coach paid the price after his Villarreal team won one and lost three of their first four games of the season. He was replaced by former Valladolid manager Pacheta, who only lasted until November 10 before being sacked and replaced by Marcelino.
The next to go was Vicente Moreno at Almeria on September 29 with Almeria bottom of the table. Gaizka Garritano came in his place.
Then, with Sevilla 14th in the table, Jose Luis Mendilibar lost his job on October 8 following their 2-2 draw against Rayo Vallecano the previous day. He was succeeded by Diego Alonso, former Uruguay boss.
Paco Lopez was the next to be sacked on November 26 as Granada sent him his marching orders with the club 19th in La Liga. He was replaced by Alexander Medina.
In the 2022-23 season, 16 managers were sacked in La Liga, including Julen Lopetegui, Unai Emery and Gennaro Gattuso.
In the 2021-22 season, 11 managers were sacked in La Liga, including Ronald Koeman losing his job at Barcelona.
Sacked/departed Serie A managers in 2023-24
| Manager | Club | Sack date |
| --- | --- | --- |
| Paolo Zanetti | Empoli | September 19 |
| Paulo Sousa | Salernitana | October 10 |
| Andrea Sottil | Udinese | October 24 |
| Rudi Garcia | Napoli | November 14 |
The first manager to leave their job in Italy was actually the Italy national team manager Roberto Mancini. He resigned from his post on August 13, having led the Azzurri to Euro 2020 glory and then failed to qualify for the 2022 World Cup. He was subsequently unveiled as the new Saudi Arabia head coach.
Mancini was replaced by Luciano Spalletti, who won the Scudetto with Napoli last season before stepping down from his post. He successfully lead the Azzurri to Euro 2024 qualification to secure his long-term future.
The first Serie A manager to be sacked was Empoli's Paolo Zanetti on September 19. This was after a disastrous start to the season in which Empoli lost four games in a row, including a 7-0 thrashing by Roma. He was replaced by Aurelio Andreazzoli, who returned for his fourth spell at Empoli.
Salernitana coach Paulo Sousa was next in line to be sacked after a 3-0 loss to Monza left his side languishing second from bottom with three points from eight games. The Portuguese was replaced by Italy legend Filippo Inzaghi, brother of Inter boss Simone.
The third coach to be sacked was Andrea Sottil. Udinese's trigger-happy owners removed the 49-year-old with the club winless and languishing in the relegation zone. They replaced him with Gabriele Cioffi, who had already coached the team in 2022.
Rudi Garcia was sacked as Napoli coach on November 14 after a disastrous start to the season. The reigning champions were already out of the title race by that point. He was replaced by former Napoli coach Walter Mazzarri, who previously managed the Partenopei from 2009 to 2013, winning the 2012 Coppa Italia.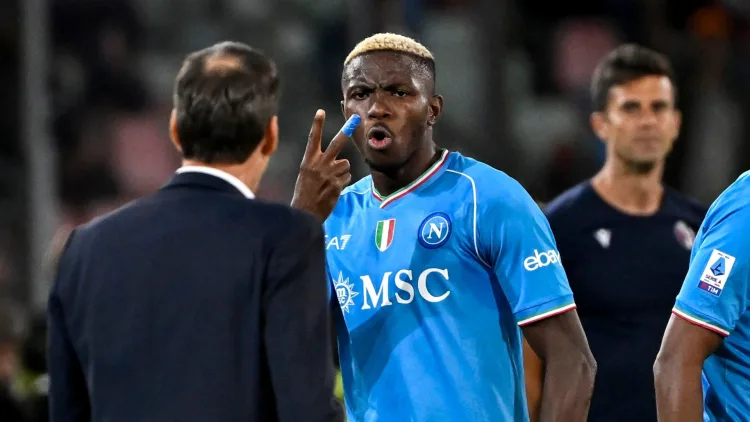 In the 2022-23 season, 10 managers were sacked in Serie A, including Marco Giampaolo and Luca Gotti.
In the 2021-22 season, 10 managers were sacked in Serie A, including Walter Mazzarri and Andriy Shevchenko.
Sacked/departed Bundesliga managers in 2023-24
| Manager | Club | Sack date |
| --- | --- | --- |
| Enrico Maaßen | Augsburg | October 10 |
| Bo Svensson | Augsburg | November 2 |
| Urs Fischer | Union Berlin | November 15 |
Just like in Italy, the first manager to be sacked in Germany was the national team coach. Hansi Flick was axed after an embarrassing 4-1 home defeat by Japan in the September international break.
On October 10, relegation battlers Augsburg pulled the trigger on once-highly-rated Enrico Maaßen after his side had collected just five points from the first seven games. He was replaced by Jess Thorup.
The next to go was Mainz manager Bo Svensson with the club struggling at the bottom of the table with one win from nine games.
November 15 marked the end of an era at Union Berlin as club legend Urs Fischer, who had taken the club into the Bundesliga and then the Champions League, was sacked. It came after a disastrous run of 14 games without a win and 13 straight defeats. He was replaced by Croatian coach Nenad Bjelica.
In the 2022-23 season, 12 managers were sacked in the Bundesliga, including Domenico Tedesco and Bayern Munich's Julian Nagelsmann.
Five Bundesliga managers were sacked in the 2021-22 season, including Mark Van Bommel and Jesse Marsch.
Sacked/departed Ligue 1 managers in 2023-24
| Manager | Club | Sack date |
| --- | --- | --- |
| Laurent Blanc | Lyon | September 11 |
| Marcelino | Marseille | September 20 |
| Bruno Genesio | Rennes | November 19 |
| Pierre Aristouy | Nantes | November 29 |
| Fabio Grosso | Lyon | November 30 |
Laurent Blanc was the first Ligue 1 head coach to be sacked, finally parting ways with the club on 11 September after weeks of speculation suggesting his position was under threat.
Blanc was replaced by former Italy World Cup 2006 hero Fabio Grosso, a former player of Lyon. However, Grosso lasted just 10 weeks in charge before he was also sacked. He won just one game and Lyon were still bottom when he left on November 30.
Marseille coach Marcelino was the next to go on September 20 after a difficult start to the season, which included an exit from the Champions League playoffs. He was replaced by former Milan and Valencia manager Gennaro Gattuso.
Bruno Genesio resigned as manager of Rennes on November 19 as they struggled in 13th place, just one point above the bottom three. He was replaced by former Rennes manager Julien Stephan.
Nantes boss Pierre Aristouy was next to follow on November 29 as he was sacked following a four-match winless run that left his side 11th in the standings.
In the 2022-23 season, 12 managers were sacked in Ligue 1, including Peter Bosz and Lucien Favre.
The 2021-22 season saw only four Ligue 1 managers sacked from their post, including Claude Puel and Niko Kovac.