La Liga are 'ready' for Messi's Barcelona exit says president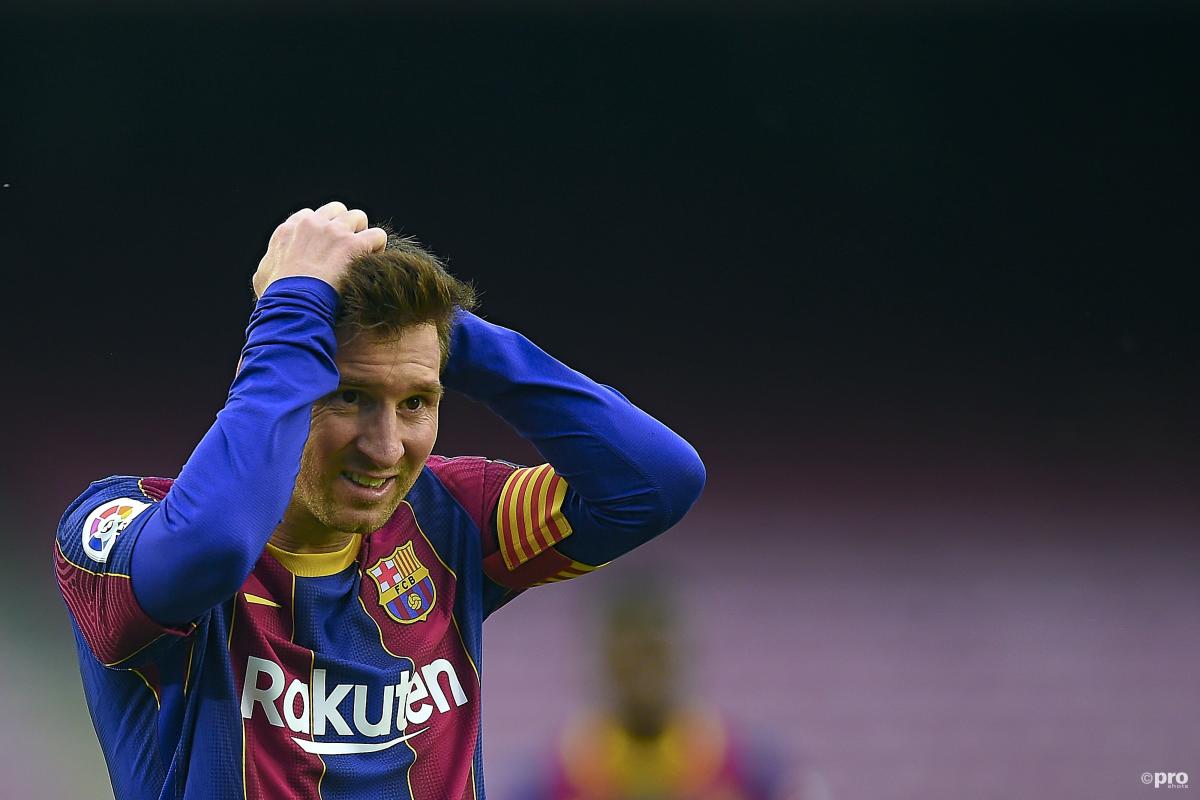 La Liga are "ready" for Lionel Messi's Barcelona exit according to league president Javier Tebas.
It has been announced that Messi won't be extending his contract at the Camp Nou, and this news has left the football world in disarray.
However, this event has been long-coming, and with Barcelona's quite frankly woeful decision-making over the past three or four years, Messi was bound to leave at some point.
But, according to La Liga's president Tebas, the league won't suffer as a result of Messi's departure.
Back in November 2020, he said: "We would prefer Messi to stay in La Liga but Ronaldo and Neymar left and we have not noticed any difference. We are ready."
Many had come to the conclusion that after Cristiano Ronaldo and Neymar's respective moves away from La Liga, Messi was the only superstar left in the division, but his exit has left the league without a talisman.
Sergio Ramos has also left La Liga this summer, while Raphael Varane is set to join Manchester United; the league is no longer a powerhouse like it was in the early 2010s.
When Ronaldo and Neymar departed, it was assumed that the league would drastically suffer financially due to a decrease in sponsorship.
Thank you, Leo. pic.twitter.com/cdS9xWe8Me

— FC Barcelona (@FCBarcelona) August 5, 2021
Tebas, however, claimed that didn't happen, and believed it wouldn't happen when Messi left either. Well, that day has now come, so it'll be interesting to see the fate of La Liga.
After Barcelona's shocking 8-2 loss against Bayern Munich in the Champions League back in 2020, Messi requested that he be allowed to leave for free due to a clause inserted in his contract every year.
Barcelona disputed that contract and instead revealed that his release clause would have to be met. Messi then agreed to stay for one more year, but that year ended at the close of the 2020/21 season. He has been a free agent ever since, and is now reportedly set to start discussions with other clubs.
We would prefer Messi to stay in La Liga but Ronaldo and Neymar left and we have not noticed any difference. We are ready
- Javier Tebas, November 2020
Who could afford Messi?
Only a handful of clubs could afford his wages, including Manchester City who are believed to be leading the race for his signature.
Back in this interview in November 2020, Tebas said if City do sign Messi, it will have been done "outside the rules", referring to financial fair play.
"It seems the only club in the Premier League that talks about registering Messi is Manchester City, who compete outside the rules," he added. "I am not the only one saying this.
"I am not too worried about them. I have criticised what they do so many times. Doing it one more time makes no difference. City is neither affected by Covid or pandemics or anything because they are financed differently and it is impossible to fight against that."