The best fan reactions to Messi's Barcelona exit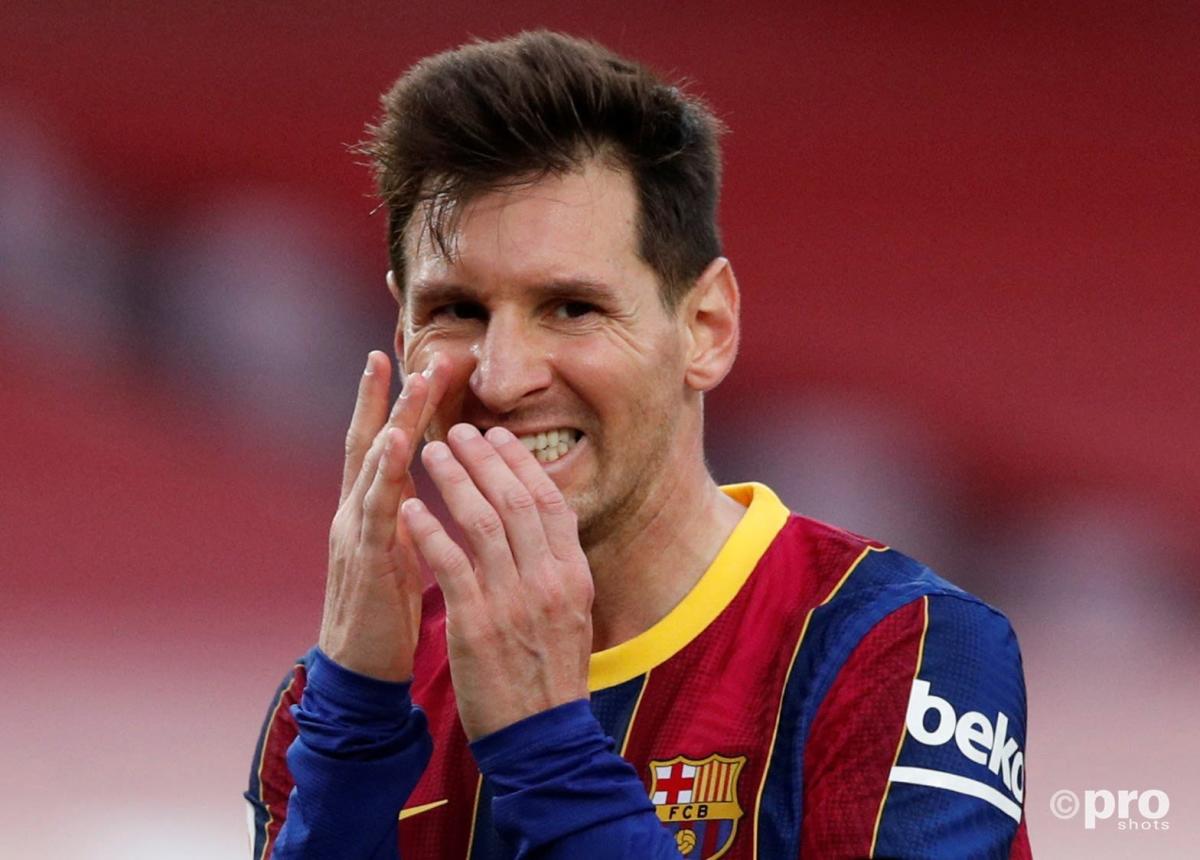 The news that Lionel Messi won't be renewing his contract has been announced and it's fair to say that it has shocked the football world.
Having come through La Masia, Messi epitomises everything good that Barcelona have achieved over the past decade and a half, and his departure could spell trouble for the club.
He's their talisman, but La Liga salary limits have meant they are unable to offer him a deal that he is willing to accept.
Messi is now reportedly open to talks with other clubs, and while he may make a U-turn and continue at the Camp Nou, for now, Messi is leaving Barcelona.
Beloved by millions, Messi has turned Barcelona into a global brand, a brand that may well be threatened by this news.
Messi fans are some of the most football-loving in the world, but how have they, and Barcelona fans, reacted to Messi refusing to sign a new deal at the Camp Nou?
Here are some of the best ones...
How have Barcelona fans reacted to Messi leaving the club?
Fans of the Catalan club are understandably devastated that their captain and star man won't be staying. With mesmerising performances week-in, week-out, Messi caused fans to fall in love with football, and their reactions show their sadness, and appreciation for his time at the club.
Lionel Messi leaving Barcelona is the most heartbreaking moment in sports history. I still can't believe it. 💔 pic.twitter.com/Vu2dsILRRV

— FC Barcelona Fans Nation (@fcbfn_live) August 5, 2021
👕 778 games
⚽️ 672 goals
🎯 305 assists
🏆 35 trophies pic.twitter.com/ZWYxPmved4

— Leo Messi 🔟 (@WeAreMessi) August 5, 2021
Saying Messi leaving Barcelona is like any basketball player is wrong because he's so clear at no.1 all time in football. 🐐 pic.twitter.com/trktQyBVwh

— 6manharden ¹³ (@6manharden) August 5, 2021
ONE IS TRUE, MESSI LOVES BARCA 💙❤ pic.twitter.com/wuTvctDabL

— Barca Galaxy (@barcagalaxy) August 5, 2021
August 5, 2021
This is the biggest transfer moment in SPORTS HISTORY. A world where Messi isn't at Barcelona is completely inconceivable to me.

— MC (@CrewsMat19) August 5, 2021
How has the rest of the football world reacted?
While Barcelona and Messi fans are unsurprisingly devastated by the news, football fans on the whole have a different reaction to the news.
Chelsea, Man City and PSG fans, for example, all want their club's to splash the cash and sign the Argentine.
Chelsea blue suits you, Leo… 😉 #Messi pic.twitter.com/aaoYR2SEwi

— LDN (@LDNFootbalI) August 5, 2021
Pep running back to Etihad campus to take the #10 shirt back from Grealish pic.twitter.com/Bj3H8tmkU2

— 🗞 (@isoquince) August 5, 2021
"Transfer window getting a bit Messi ay? But in all seriousness Barcelona are in deep financial trouble" pic.twitter.com/AeBUAK4dVP

— Billiesta (@cfc__dean) August 5, 2021
It could be the biggest transfer saga of all time, and it won't be going anywhere soon.