Messi pictured with four PSG stars as Barca doubts continue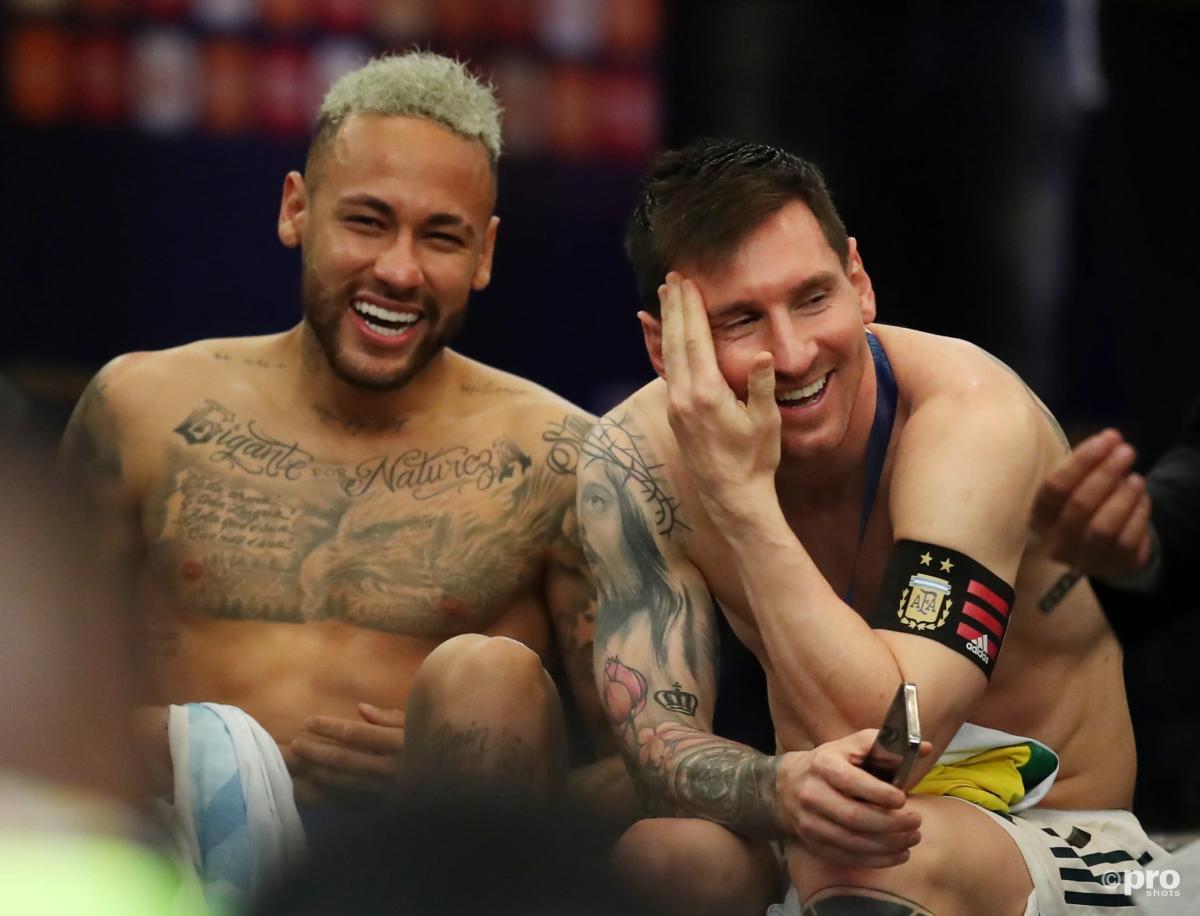 Lionel Messi's future at Barcelona remains the subject of much speculation due to the Primera Division club struggling to work him into their salary cap.
While Catalan paper Mundo Deportivo has suggested that Messi's new contract could be unveiled as soon as Thursday, Marca reports that Barca are still "very far" from securing a deal for the six-time Ballon d'Or winner.
The biggest obstacle for Barcelona is not getting the player's agreement – it has been widely reported that Messi is happy to sign a five-year deal at half his present wages – but finding a solution that satisfies La Liga.
Even at 50% of his previous wage, Messi cannot be squeezed into Barcelona's squad given the salary cap imposed by La Liga. Worse, it is one that Spain's top flight will be inflexible of.
As such, there are still concerns that Messi might find his way to Paris Saint-Germain this summer, with the Ligue 1 side having been keen on the Argentine since QSI took over the club in 2011. However, this is the first realistic possibility of being able to sign him.
Messi's friends at PSG
The Argentine would certainly find himself among friends in the Parc des Princes dressing room. His relationship with Neymar has been well documented, with the pair pictured together after the summer's Copa America final.
Meanwhile, there is a strong contingent of his compatriots in Paris, too. This was highlighted on Wednesday as Angel Di Maria posted a picture of Messi in Ibiza, where he is presently on holiday, with Neymar, Di Maria, Leandro Paredes and Euro 2020 winner Marco Verratti.
Di Maria captioned the image: "Amigos".
He has certainly been very visible over the social network in recent times, having also met up with Atletico Madrid's Luis Suarez, whose family he is presently on holiday with.
Of course, Messi is not without allies in Barcelona, who signed one of his closest friends in Sergio Aguero, but the lingering issues over his contract mean that little can be certain.