Why losing Ilaix Moriba would hurt Barcelona's Messi cause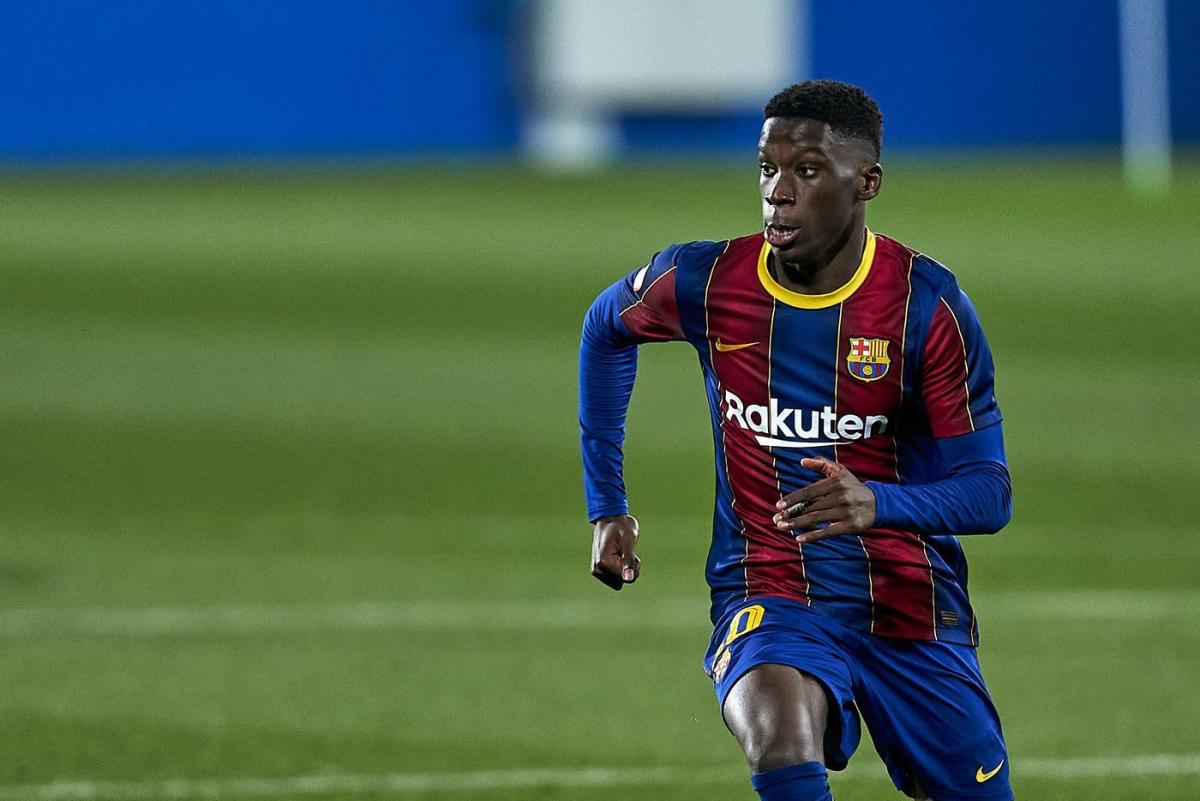 Barcelona will need to put a major focus on youth for the foreseeable future due to their current perilous financial situation, and one of the La Masia players to make an impact last season was Ilaix Moriba.
Ilaix has a natural talent for passing and keeping possession, though his athleticism is equally as impressive as you will regularly see him joining attacks with bursting runs forward from deep.
He is blessed with creative flair, an outstanding first touch, as well as the strength and fitness to make his presence known in those midfield battles.
The 18-year-old is very highly rated at Camp Nou, but at the moment his future is far from clear.
FOOTBALLTRANSFERS' MOST VALUABLE PLAYERS IN THE WORLD
Ilaix is currently the highest paid youth player in the history of Barcelona, but with his contract running out in the summer of 2022, the Blaugrana have been locked in talks to tie him down to an extended deal.
Due to his exposure to first-team football last season, though, Ilaix is demanding another pay rise as well as some assurances over playing time.
Over the last few months negotiations have stalled as Ilaix and his representatives are demanding his salary be doubled to €2m per season - something that Barcelona would struggle to agree to at the moment as they need their wage bill drastically reduced, not added to.
Across the board, Barcelona need to make cuts of €200m and a large portion of these savings will come from wages being slashed.
Several first team players have already agreed to salary reductions.
Ilaix was previously linked to Manchester United, and even Real Madrid, and although he wants to stay at Barcelona, according to reports, the protracted contract talks mean his future is up in the air.
What is Ilaix's relationship like with Messi?
For the first time in his career, Lionel Messi is officially not a Barcelona player after his contract expired at the end of June.
The Argentine has agreed to return to the club after the offer of a new five-year deal on 50% of his previous wages.
The loss of earnings in the short term will be made up by the length of the contract, as Messi will continue to be paid by Barcelona until the age of 39 even if he moves clubs or retires.
Ilaix made 14 appearances in La Liga last season including four starts.
He scored his league goal for the club in a 2-0 win versus Osasuna, and the first person to sprint across for the celebration was Messi.
How it started How it's going pic.twitter.com/QT0B8oSByj

— Ilaix Moriba (@IlaixMK) February 14, 2021
Messi is, apparently, a huge fan of Moriba and, according to reports from Spain, would much prefer Barcelona retained the services of the youngster and give him the wage rise.
Negotiatins between Ilaix and the club are becoming fractures, though, and president Joan Laporta recently warned him about his conduct.
"We do not want players who do not want to renew, it leaves a very bad taste", Laporta told Mundo Deportivo.
"But above all else, there is the club and you cannot make this type of move."
Barcelona have already slightly appeased Messi with the acquisition of his friend Sergio Aguero, though Aguero is obviously a fabulous player too.
Messi has already agreed to stay with the club, but the club potentially losing their La Masia jewel will not go down well with the Barca legend.