Nagelsmann laughs off idea of replacing Zidane at Real Madrid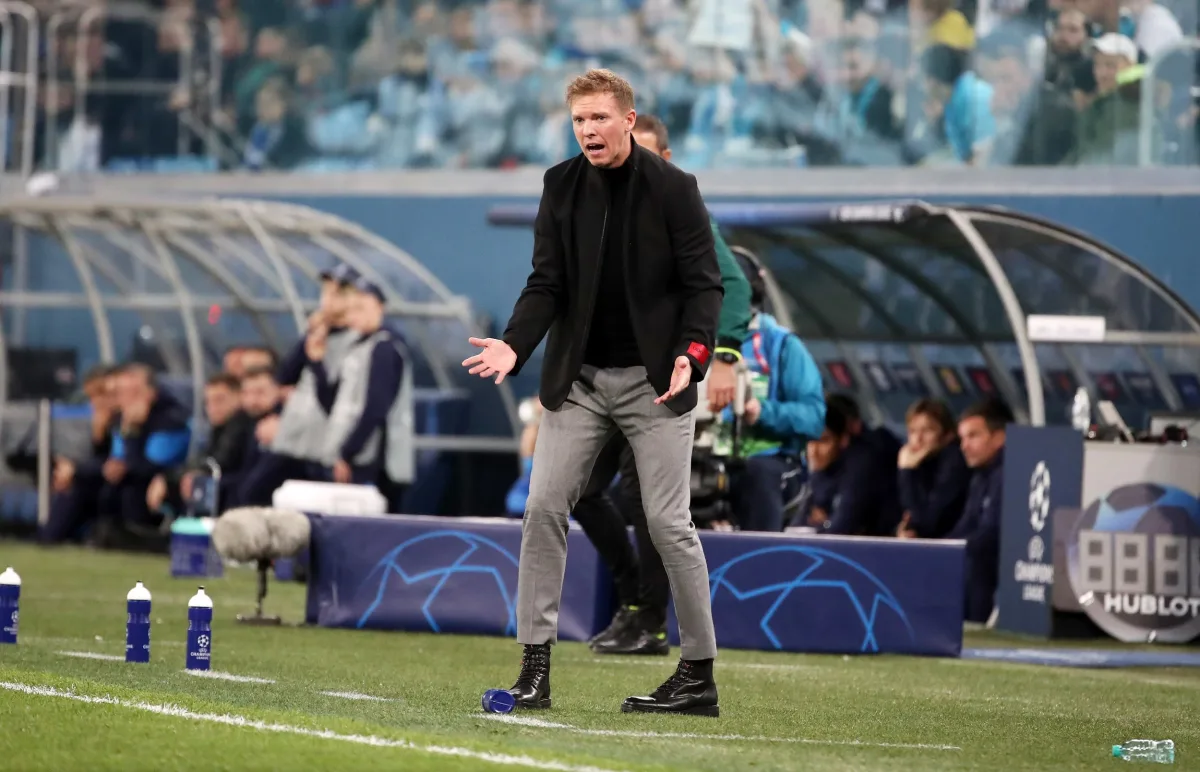 RB Leipzig head coach Julian Nagelsmann has laughed off suggestions that he may be Real Madrid's ideal candidate to replace Zinedine Zidane in the summer.
Zidane is once again under a severe amount of pressure in the Spanish capital after his side were knocked out of the Spanish Super Cup and Copa del Rey over the course of six days.
A 2-1 defeat to Athletic Bilbao was deemed not good enough by fans, but what followed was even worse when third tier side CD Alcoyano knocked Madrid out of the cup competition they've won 19 times.
When that's coupled with a poor league campaign that currently sees Zidane's side sitting second in La Liga, seven points behind Atletico and having played one extra game, it's fair to suggest that the Madrid manager isn't exactly meeting expectations this season.
As such, reports have begun to speculate on when Madrid will part ways with Zidane and who the Spanish giants will bring in to replace him.
On Saturday reports in the Spanish media suggested that the club may reach out to Nagelsmann, following his impressive spell as RB Leipzig head coach.
However, when asked about the stories linking him with a move to Spain at the end of the season, Nagelsmann laughed them off and suggested there was nothing serious in it.
"There are definitely worse things to read," said the RB Leipzig head coach before his 3-2 defeat to Mainz on Saturday afternoon. "But I also know that things that are in the newspaper are not always right."
Nagelsmann has, of course, been courted by Madrid before but remarkably opted to stay in Germany and ultimately become RB Leipzig's head coach.
The Spanish giants reached out to the German in 2018 following Zidane's unexpected decision to leave the club, but Nagelsmann turned them down by insisting that it wasn't the right time in his career to take on such a big club.
"I had phone calls with Real Madrid, but in the end I made the decision not to go," he revealed in an interview with Marca.
"I was one of the shortlisted candidates, but I did not believe it was the right decision to leave for Madrid.
"I wanted my next career step to be logical, and I want to develop in my career. Leipzig went to great lengths to try and sign me, and that was important.
"With Real Madrid, I agreed that we would talk again in future if they need a new coach, and I am available."