How Peter Risdale bankrupted Leeds United with crazy spending spree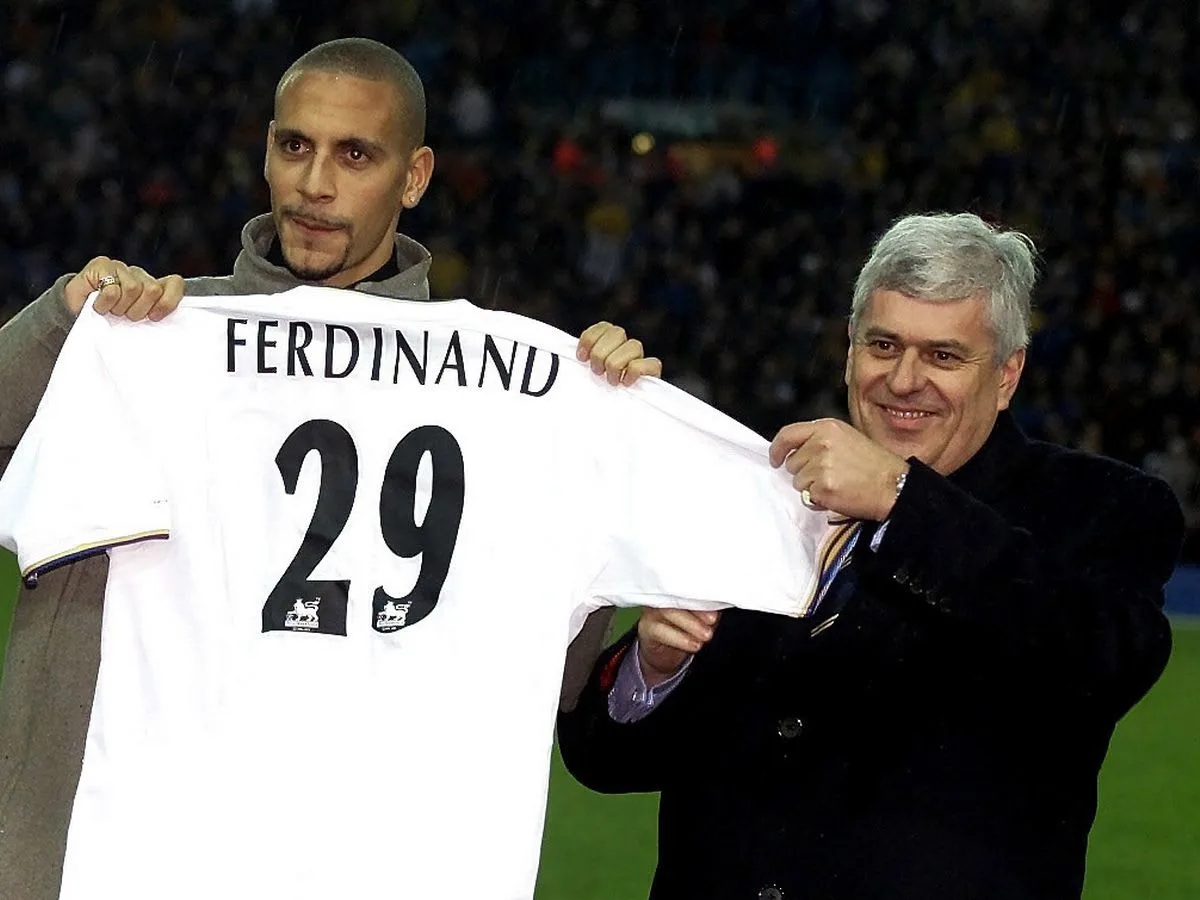 At the turn of the millennium Leeds Utd were a force in English football and also reached the semi-final of the UEFA Cup in 2000 and the semi-final of the Champions League in 2001.
However, just three years later they would be relegated to the Championship as their expensively assembled squad over the years previous was disbanded due to continued financial problems at the club.
READ MORE: PSG's disastrous €135m spending spree on Draxler, Jese & Lo Celso
Under the tenure of chairman Peter Risdale, the club took out loans while banking on subsequent Champions League qualification.
When that didn't happen in consecutive seasons, the club eventually ended up with alleged debts of over £100 million.
With Risdale at the helm, Leeds spent big in the transfer market, and it would eventually lead to insolvency and administration.
So, who did they purchase in that period?
Rio Ferdinand – £18m from West Ham, 2000
Leeds made Rio Ferdinand the most expensive defender in history at the time when they purchased him for £18 from West Ham.
He became an integral part of the team and was especially excellent in Leeds' run to the Champions League semi-final, even scoring in the quarter-final against Deportivo.
Ferdinand eventually became club captain, but with the financial situation growing worse at the club, he was sold after just two seasons to Manchester United – a move which did not go down well at at with the Elland Road faithful.

Olivier Dacourt – £7.2m from Lens, 2000
Olivier Dacourt became a fan favourite at Leeds during his initial period with the club as the supporters took to his enthusiasm, aggression, and tenacity in the middle of the park.
He was a regular under David O'Leary but dropped out of the team under Terry Venables during the latter's tenure. Venables famously said he would drive Dacourt to a new club himself if it meant the Frenchman leaving.
He would leave for Roma on loan before joining permanently in 2003.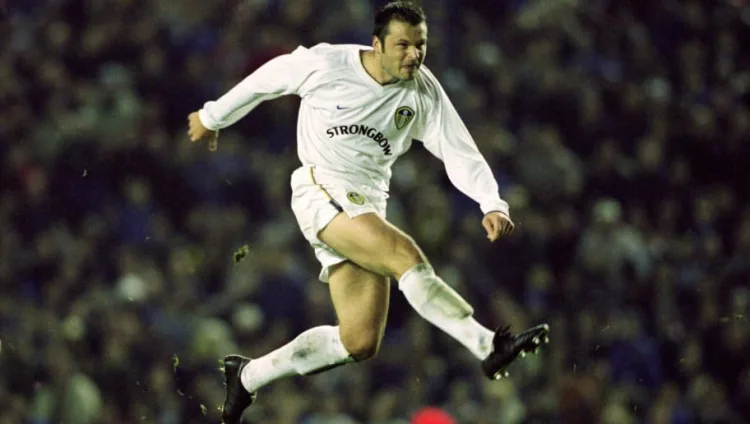 Mark Viduka – £6m from Celtic, 2000
Mark Viduka had fell out with the hierarchy at Celtic before he forced through a £6m move to Leeds in the summer of 2000.
The Australian presents one of the more successful acquisitions during this time period as he would go on to become the club's main man up front despite the presence of the likes of Alan Smith, Harry Kewell and eventually Robbie Keane and Robbie Fowler.
Moves to Man Utd and Milan were rumoured, but he stayed for four years and would go on to score 72 goals in 166 games before being sold after relegation.

Dominic Matteo – £4m from Liverpool, 2000
Leeds made the decision to sign Dominic Matteo from Liverpool despite the Scotland international failing his medical, which further highlights the club's scattergun spending policy.
Nevertheless, he would become a popular figure among the Leeds fans, mostly due to his performances in the Champions League as it was his goal against Milan which would secure qualification from the first group stage.
After Ferdinand's departure he would be named captain until, like most, he was sold following relegation.
Robbie Keane – £12m from Inter, 2001
After Robbie Keane's move to Italy with Inter failed to work out, he would return to the Premier League on loan with Leeds before a permanent transfer was agreed for around £12m.
The Irishman started well, scoring nine goals in his first 14 games, but as time went on his time at the club turned sour, as his lack of form meant he was no longer starting as many games.
Following a poor campaign in 2001/02, he was sold to Tottenham at a £5m loss on deadline day.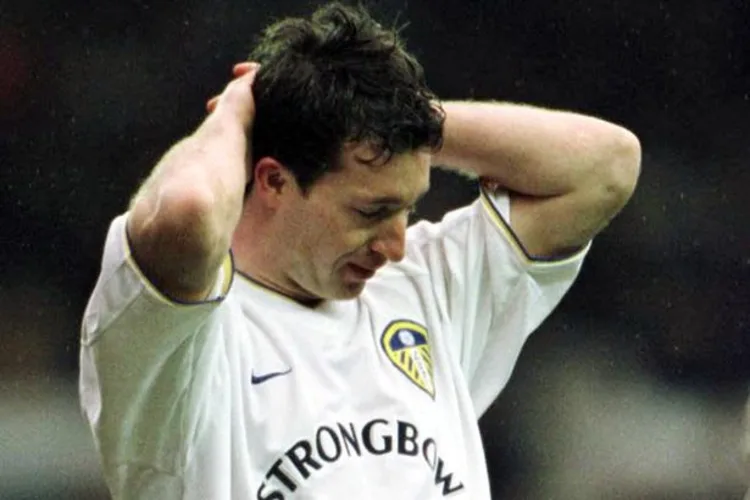 Robbie Fowler – £11m from Liverpool, 2001
Robbie Fowler was a favourite of the Liverpool fans during his time at the club, but would eventually become backup to the Michael Owen-Emile Heskey partnership that was preferred by manager Gerard Houllier.
Like most of the players on this list, he would not spend a lot of time at Leeds before being sold to balance the books.
An injury in his second season saw him miss plenty of games, but he still managed a decent goalscoring record of 14 strikes in 33 games.

Seth Johnson – £7m from Derby, 2001
Possibly the most infamous transfer on the list is the deal to bring Seth Johnson to Leeds from Derby in 2001.
The myth goes that Johnson was on around £5k per week at Derby, hoping to secure a contract of around £13k per week at Leeds.
When chairman Peter Risdale subsequently offered Johnson's agent a deal worth £30k per week, he was met with silence. Risdale pancked, and upped the offered to an alleged £37k per week.
Injury problems meant he made 54 appearances in four years for Leeds, and when he returned to full fitness, the club decided against playing him more to avoid more payments due to Derby.