Mbappe: Join Madrid before you turn into 'devil' Neymar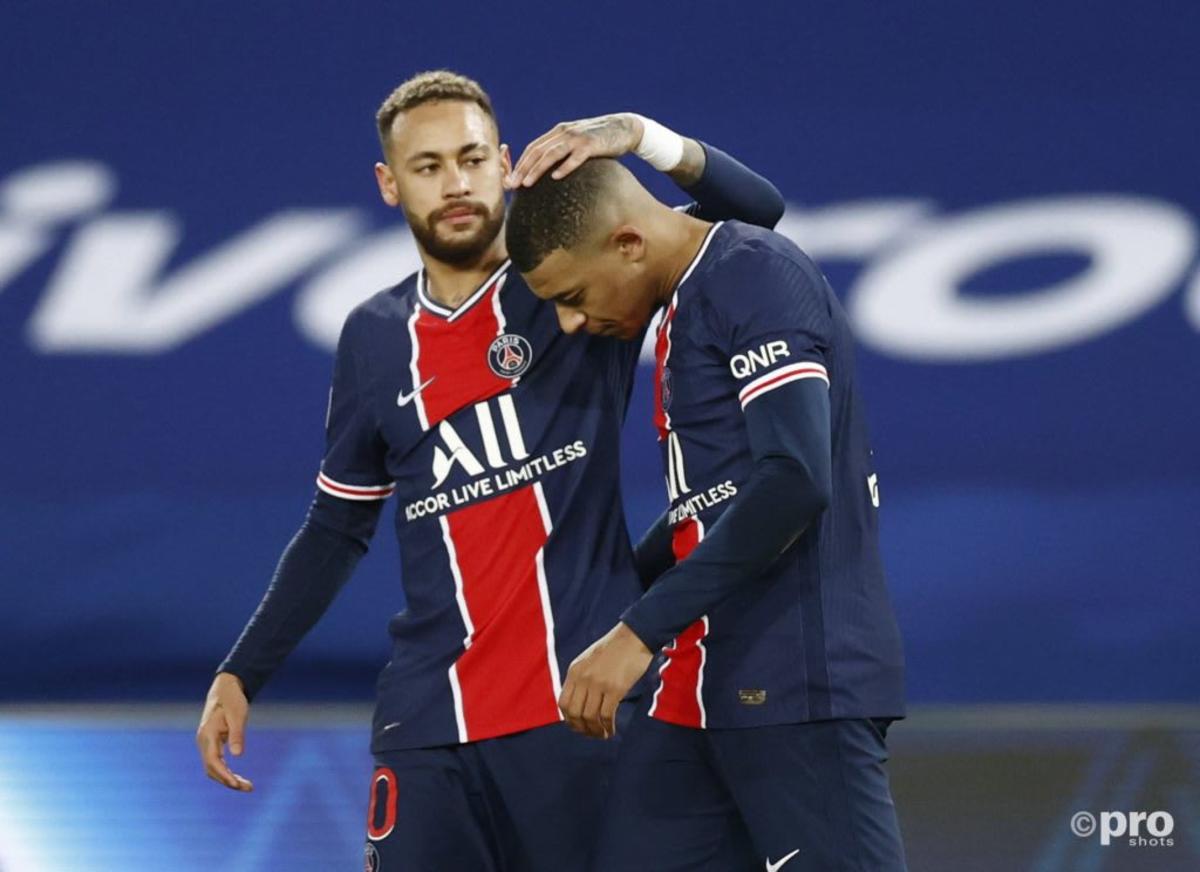 Claims Kylian Mbappe is being 'Neymarised' at Paris Saint-Germain are not a new phenomenon, but the extent these now spread should be seen as a warning as the France star eyes a move to Real Madrid.
Mbappe, 22, is widely being touted as the superstar to take the mantle from Cristiano Ronaldo and Lionel Messi as the game's next great player.
Indeed, Samuel Eto'o, one of the game's greatest forwards of the current century, has even gone so far as to label the young Frenchman as the game's next "God".
Already Mbappe has achieved a phenomenal amount in his career. He is a four-time winner of Ligue 1, a two-time Ligue 1 Player of the Year and, of course, a World Cup winner.
Arguably the only person who can stop him reaching his destiny as a multiple Ballon d'Or winner is himself.
Neymar's influence questioned
Increasingly, though, Mbappe appears in a war with his ego – and PSG team-mate Neymar is widely seen as the devil on his shoulder pushing him towards a self-destructive course.
I have the feeling that he is 'Neymarised', that he wants to do what Neymar does on the pitch
- Emmanuel Petit
Speaking in January, Emmanuel Petit, himself a World Cup winner with France, albeit in 1998, argued to RMC: "I have the impression that he has become entangled in his brain and that he needs to take a step back and regenerate himself.
"He has a body expression that doesn't seem positive to me. I have the feeling that he is 'Neymarised', that he wants to do what Neymar does on the pitch when he does not have the qualities of Neymar at all."
Such claims are not without merit when Mbappe is seen on the field. The childlike enthusiasm and almost naivety of the young man who exploded onto the scene at Monaco has been traded for a more 'professional' approach.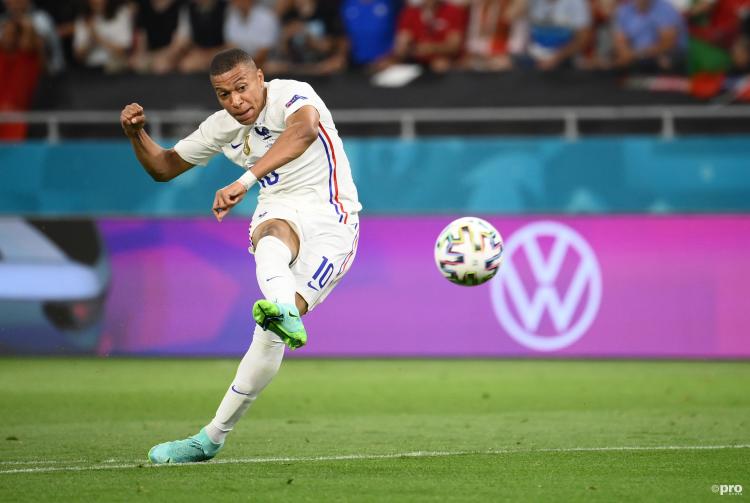 Mbappe now goes to ground far easier than he did earlier in his career, and while this can be partially attributed to the unique treatment he gets from opposing defenders, it is easy to see why comparisons can be drawn to Neymar.
Would, for example, the teenage Mbappe have gone down quite so easily under Ruben Semedo's challenge that won a penalty in France's 2-2 draw with Portugal?
Mbappe's France influence questioned
But it is also in the manner that Mbappe now demands respect from his colleague that should come as a red flag, as former France international Jerome Rothen pointed out.
"I think that Didier Deschamps can no longer manage that and it's problematic. It's astonishing that he lets Kylian Mbappe do so many things. It can be seen in the performances on the field," Rothen told RMC.
"Today, we cannot say that Kylian Mbappe is having a good European Championship.
"Is he aware that he doesn't have the quality of some players in the squad on set pieces? Maybe he scores them in training. But I watch all Mbappe's matches.
"Do you remember a magnificent free kick from 25 meters out?
"On the other hand, I remember Griezmann, Pogba. That's two already, a left footer and a right footer. So what is Mbappe doing there?"
Meanwhile, Mbappe's France bromance with Karim Benzema might excite Real Madrid fans, but there is a legitimate question to ask how much it benefits the team.
Benzema, admittedly, scored twice in that encounter against Portugal, but the team would appear to perform less effectively with the former Lyon man in attack than with Olivier Giroud spearheading the line.
Benzema may be a better player than Giroud, but that does not mean he is a better fit for the team.
In the past, Didier Deschamps has had the power to make such calls, yet some of that seems to have ceded now to Mbappe. And after Benzema's Portuguese double, he will now be almost impossible to dislodge.
Does Mbappe need a new challenge??
Perhaps, then, the time has come for Mbappe to move to Real Madrid and to prove himself on another stage.
PSG, eager to retain their superstars, are known to give in to their every whim. Neymar has been treated like a spoiled child at times, and increasingly too has Mbappe.
For all their financial power, PSG still have to win the respect of the game's elite players. Real Madrid already have that. It is an honour to play at the Bernabeu side, one of the most storied in the history of the game. It is more than about playing for money or about becoming the club's first legend; it is about becoming a legend among legends.
Moving to Real Madrid would help refocus Mbappe and give him another support to win over, help him to understand the level of excellence it takes to enter history at a club that has consistently written a story at the highest level.
Mbappe can become great at PSG, but it might take a transfer to Real Madrid to help him become one of the greatest.