How much does Kylian Mbappe earn and what is the France star's net worth?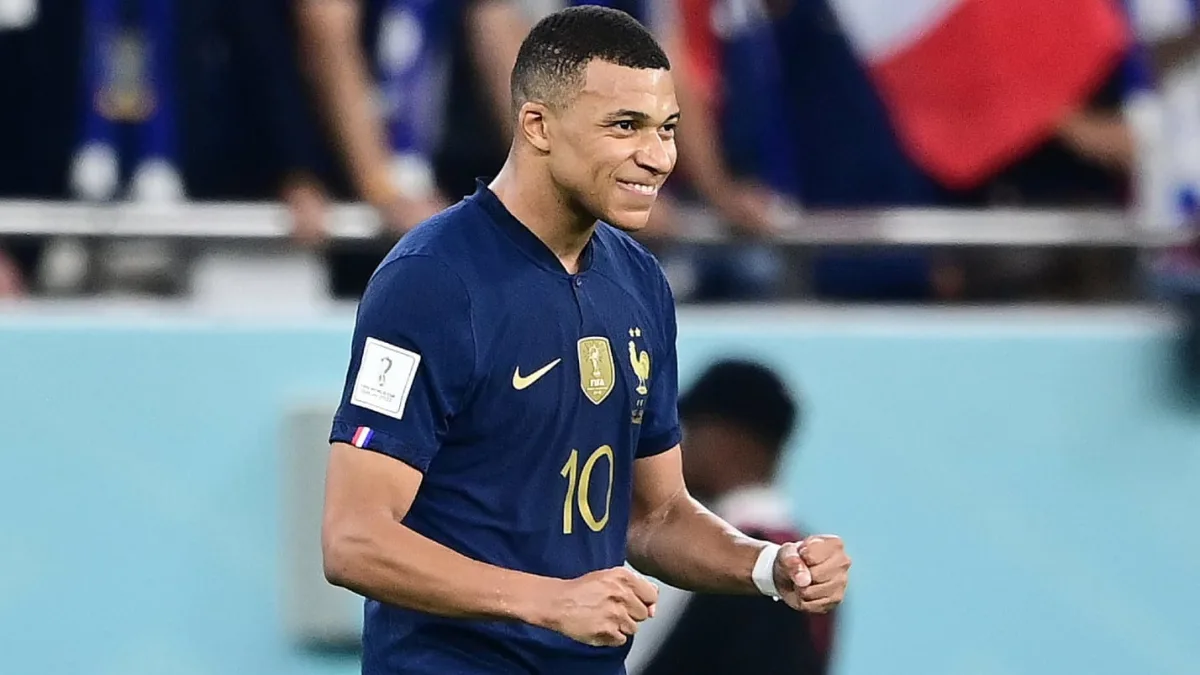 Kylian Mbappe is now widely regarded as the best player in world football and he has a salary and net worth to match his huge success on the pitch.
His exploits at the 2022 World Cup have confirmed that status - and he is the man who England know they must stop in their quarter-final against France on Saturday.
Article continues under the video
Cristiano Ronaldo and Lionel Messi have dominated the spotlight over the past 15 years, with Neymar also one of the most high-profile players to command the attention of fans.
As Ronaldo and Messi move into the latter stages of their careers, though, the focus is beginning to turn to a new generation of stars.
Mbappe, an exciting and prolific forward, has already spent five years at one of Europe's top clubs. He plays for Paris Saint-Germain, who he joined from Monaco.
At international level he has represented France since 2017 and incredibly won the World Cup as a teenager a year later, scoring in the final to prompt praise from Pele, who was the only other player to score in world football's biggest match under the age of 20. He enjoyed another brilliant 2022 World Cup and looks like he could soon break Miroslav Klose's all-time World Cup scoring record of 16 goals.
With huge achievements already under his belt, Mbappe – along with Borussia Dortmund sensation Erling Haaland – represents the new generation of football superstars.
While he is still only 23, Mbappe has already built an impressive net worth that is likely to rise substantially in a long career at the highest level.
He has admitted his "life has been totally turned upside down" by his football success and here we run through some of the PSG star's key financial and commercial details.
Kylian Mbappe net worth
Kylian Mbappe had a net worth of around $150 million as of the start of 2021. When that is converted to other key currencies, the figure comes in at £123m and €142m.
That huge net worth figure already puts him above older and more established stars like Liverpool sensation Mohamed Salah.
It is already less than half the total of his PSG team-mate Neymar, a player well-known for his commercial power.
The figure is lower than the net worth accumulated by Lionel Messi on the football rich list.
Meanwhile, Cristiano Ronaldo ($500m) is even further ahead.
But Mbappe has time on his hands and a highly impressive net worth for a player of his age.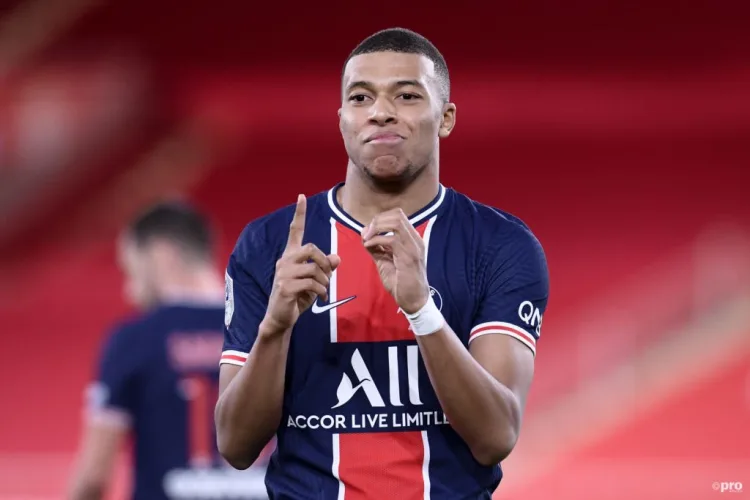 Transfer from Monaco to PSG
It was a deal that could be worth a total of €180m that took Mbappe to PSG from Monaco.
Mbappe had burst on to the scene and become the youngster every team wanted to sign, eventually moving in the second-biggest football transfer ever.
Mbappe holds the record transfer for a European player and is the most expensive teenager ever.
That move smashed the teenage transfer record previously held by Anthony Martial. The striker left Monaco – like Mbappe – to join Man Utd in 2015.
There have been some huge transfers for teenagers since Mbappe, including when Joao Felix (€126m) joined Atletico Madrid, though none which have threatened the record – highlighting his value.
Mbappe joined PSG in the same summer as Neymar's 2017 move, though the deal was not fully completed until 2018.
PSG signing him changed the landscape of the transfer market. Mbappe actually arrived at the club on a loan deal that had a clause that would be made permanent if Les Parisiens avoided relegation. This was inevitable and purely installed to circumvent Financial Fair Play.
Mbappe has gone some way to realising his potential at Parc des Princes. He has continued to score at the prodigious rate expected of him.
And a hat-trick against Barcelona at Camp Nou in the 2020/21 Champions League last 16 seemed to confirm his rise to superstar status.
Mbappe salary: How much does he earn?
With a transfer that was so expensive, the wages for Mbappe were never going to come cheap for PSG.
Forbes estimated that Mbappe earned a total of $42 million over the course of 2020, of which $28m was salary and bonuses from his contract with the French champions.
The remainder was made up in endorsements and other income.
The only footballers to earn more than him were Messi ($126m), Ronaldo ($117m) and Neymar ($96m).
Mbappe signed a new, lucrative three-year contract with PSG in the summer of 2022 when his previous deal expired.
It had appeared as if he was destined to join Real Madrid on a Bosman Transfer but Mbappe surprisingly penned a new deal until 2025 with PSG.
It appears that PSG's financial offer was a big reason why Mbappe signed on.
According to the French media, Mbappe will be paid a mouthwatering €630m over the course of his new contract.
That makes him the highest paid footballer in the world.
His basic wage is €6m per month before tax.
He was paid a signing-on bonus of €180m just to pen a new contract with PSG.
Mbappe will also receive a loyalty bonus of €70m for every season he stays at PSG, which will increase by €10m for every season he remains at the club.
Who sponsors Mbappe?
Mbappe is, with Ronaldo, one of the high-profile football stars to represent Nike.
He has a major sponsorship deal with the brand which was extended shortly before he moved to PSG. It is a tie-up that has and will continue to help him improve his net worth.
That extension came despite claims Adidas – who are connected with Lionel Messi – were also interested in swooping with a lucrative offer.
Mbappe launched his first personalised boots aged 18 and had his first Mercurial shoe released by Nike in 2019.
One of his other prominent sponsors is luxury watchmaker Hublot.
Mbappe became Hublot's first active player when he signed with the firm as a global ambassador in 2018.
The attacker has also developed a close relationship with Electronic Arts and their FIFA video game series.
He became the youngest-ever cover star when he made it to the front of FIFA 21.
Mbappe is already earning an impressive amount from his commercial activities.
But you can only expect that part of his income – and subsequently his net worth – to grow as he continues to build his global profile and adds to his list of team and individual honours on the pitch.
What charity work has he done?
When it comes to good causes, Mbappe has been generous with his time and money.
Mbappe has campaigned for the development of sporting opportunities and related projects in Africa.
He joined Liberia President George Weah and Chelsea legend Didier Drogba in meeting French President Emmanuel Macron and FIFA president Gianni Infantino for a meeting on the issue in 2018.
Mbappe contributed to the crowdfunding campaign that financed a private search for footballer Emiliano Sala, who tragically died in a helicopter crash having just signed for Cardiff City from Nantes.
He later supported a similar effort to search for the light aircraft's pilot.
Mbappe has been involved in significant charity work around Bondy, the area of Paris where he was born and raised.
Per Goal, Mbappe donated his World Cup bonuses to the Premiers de Cordees charity.
That is an organisation which aims to organise sports for children with disabilities, a commitment that was ultimately reportedly worth over €500,000 in the end because of France's success at the event.
Mbappe's motivation
In an interview with Time in 2018, he discussed his motivations, saying: "I earn enough money – a lot of money.
"So, I think it is important to help those who are in need. A lot of people are suffering, a lot of people have diseases. For people like us, giving a helping hand to people is not a big thing.
"It doesn't change my life, but it changes theirs. And if it can change theirs, it is a great pleasure.
"I gave the money to the charity where I am a sponsor because being disabled is something difficult. Showing them that they can do sports like everyone it is something close to my heart."
While admitting making it as a leading footballer had come with huge sacrifices growing up, Mbappe insisted he was happy and "living the life he always dreamed of".
He paid for 25 students from the Jean-Renoir College in Bondy to travel to the World Cup's host nation, Russia, for an educational trip in connection with the tournament.
Mbappe also donates his match fee for every France cap to different charities.
How many followers does Mbappe have on social media?
Mbappe has around 9.3 million followers on Twitter, while his Facebook page has attracted more than 15m likes.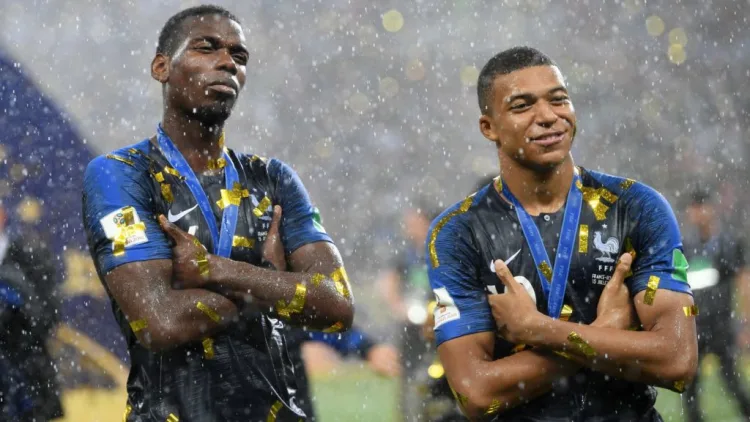 It is on Instagram where Mbappe has the biggest following, though, with an astonishing total that has surpassed 75m.
Read more about:
World Cup
,
Ligue 1
,
France
,
PSG
,
Anthony Martial
,
Cristiano Ronaldo
,
Erling Haaland
,
Joao Felix
,
Kylian Mbappé
,
Lionel Messi
,
Mohamed Salah
,
Neymar
,
Paul Pogba