Mbappe-Giroud feud threatens France's unity as Benzema return sparks trouble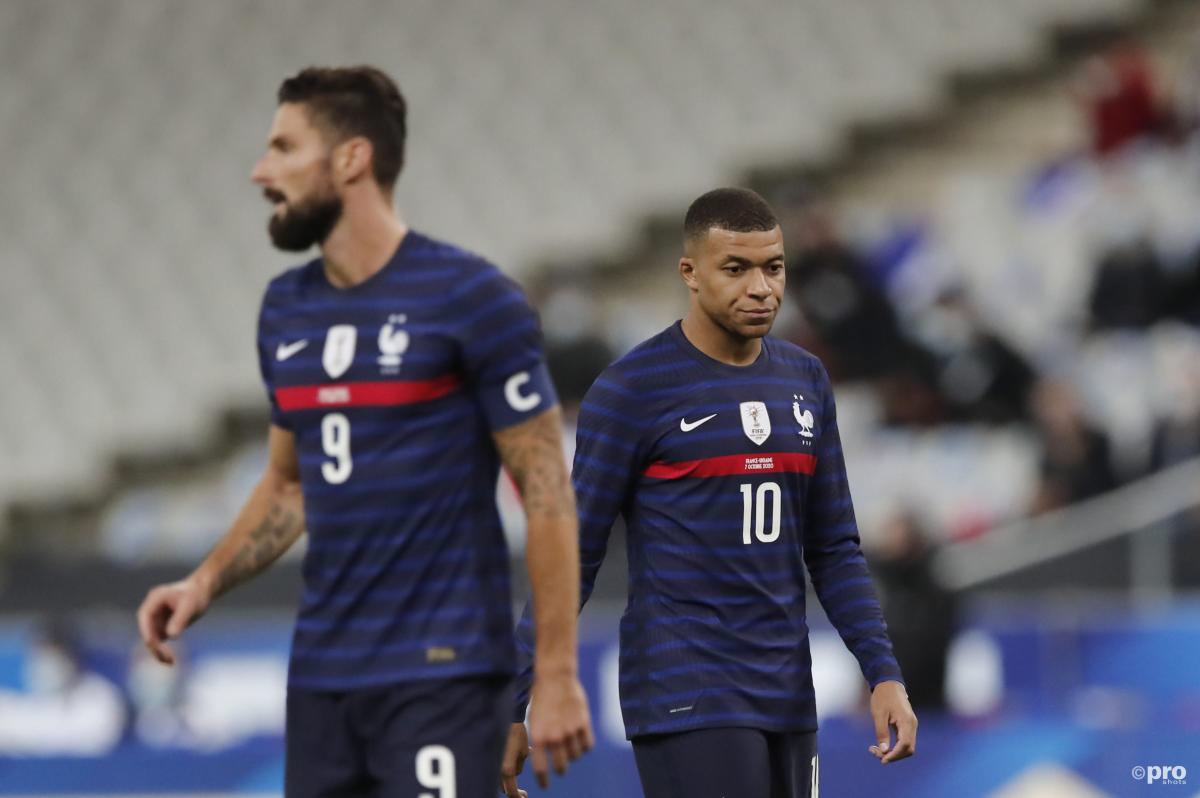 Kylian Mbappe and Olivier Giroud have combined for 63 France goals as Les Bleus' start to their Euro 2020 campaign looms.
Indeed, only Thierry Henry has scored more goals for France than the Chelsea striker, whose contribution at both club and international level has often surpassed the respect he has been given.
Giroud moved to within five goals of Henry's mark of 51 in the final warm-up friendly match – a 3-0 win over Bulgaria. He came off the bench late in the first half to replace the injured Karim Benzema and weighed in with a couple of late goals.
Rather than his strikes making the headlines, though, it was his words after the match, which were a thinly veiled dig aimed at Mbappe.
"I was a little quiet because, sometimes, I made runs and the balls didn't come to me. I am not saying that I always make the best runs, but I am seeking to offer solutions in the box," Giroud complained to L'Equipe du Soir.
What might have been written off as a media storm, though, was confirmed by Mbappe when he spoke to the media on Friday.
"What he said does not bother me more than that," Mbappe said. "It's more about releasing it publicly. I saw him in the dressing room, I congratulated him on his goals, he didn't say anything to me. I heard about it in the press. That's more important than what he said – he didn't say anything bad."
Deschamps' battle for peace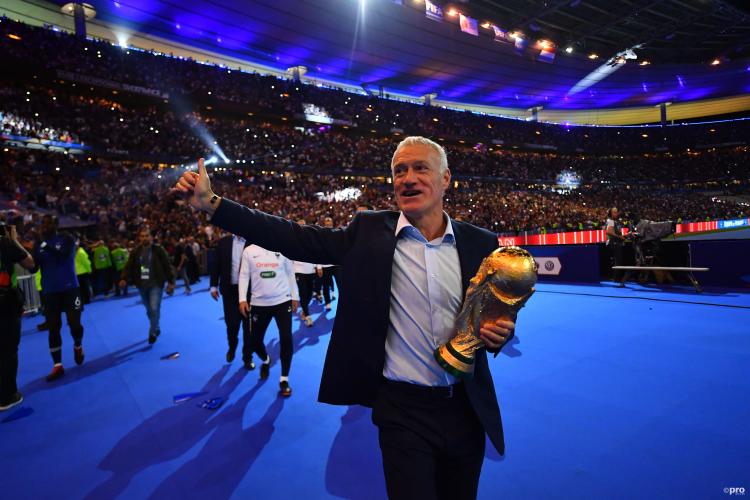 Given France's inglorious history with squad relations, such frank admissions on the eve of a testing opening match against Germany have alarm bells ringing. Following what promises to be a tremendously difficult challenge in Munich, France face Hungary and Portugal in Budapest in what promises to be a hellishly competitive group.
For much of the last 15 years, Les Bleus' greatest nemesis has been themselves. Raymond Domenech's reign in the mid- to late-2000s was marked by several instances of infighting, which concluded spectacularly as the team staged a 'strike' prior to training during the 2010 World Cup in South Africa.
A couple of years later, Laurent Blanc similarly failed to put egos in line, meaning that at Euro 2012 the sum of France's parts was woefully short of what it should have been on paper.
Didier Deschamps has spent much of his record-breaking near-decade in charge fighting to build a united squad. To do this, he has had to delicately balance the type of massive egos possessed by some of the game's great individuals.
Out went Karim Benzema when accusations of his connection to a sex tape scandal involving former France winger Mathieu Valbuena became known. He awaits a trial over the case.
Similarly, the notoriously haughty Adrien Rabiot was not given the opportunities a player of his talent would typically enjoy.
Both are involved in the Euro 2020 squad.
'The ego is what can kill you
Benzema's return, though, may just have been the catalyst for this problem.
Upon the announcement of his return to the national team after a near six-year absence, Mbappe posted a Photoshopped image of himself and Benzema in France shirts with fire emojis. The implication was clear – Giroud was to be elbowed out.
This would have particularly piqued the Chelsea striker given Benzema's difficult relationship with him in the past.
You can't confuse an F1 car with a go-kart
- Karim Benzema
"You can't confuse an F1 car with a go-kart and I'm being kind," Benzema had said in a 2020 Instagram Q&A.
"I know I'm a Formula 1 car. It works because he's there, that's it. It's not going to be spectacular.
"Antoine Griezmann and Kylian Mbappe get seen more while he rolls his sleeves up and does the dirty work. But does everyone like his game? I don't know."
France have long known the danger, though, that having a plethora of superstars can bring.
"The ego is what can kill you," Paul Pogba said on the eve of that Bulgaria friendly. "There's not one here. There's no one person above the other."
For years, Deschamps has been fighting to preserve exactly that mentality, but the Giroud and Mbappe spat shows that is no longer the case. France's delicate ceasefire is over and it threatens to undermine their challenge in what promises to be an incredibly difficult group stage.