Mbappe signs! PSG add Kylian's brother to their academy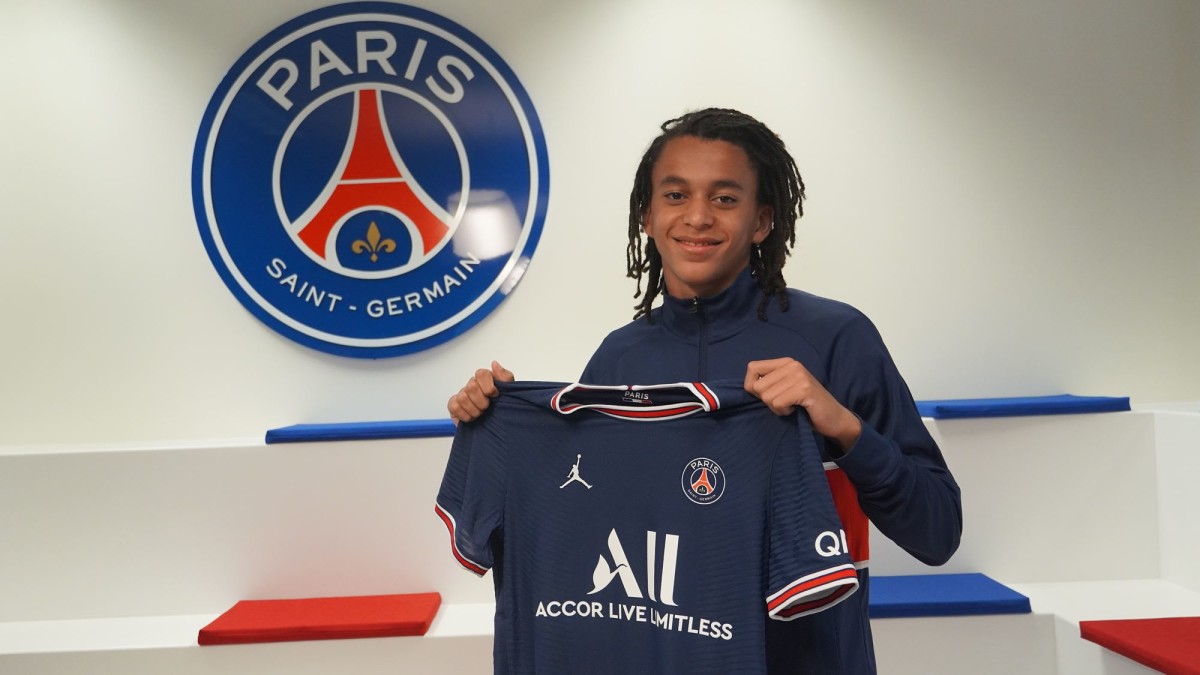 Kylian Mbappe's brother Ethan has signed a three-year youth contract with Paris Saint-Germain.
The 15-year-old Mbappe has committed himself to PSG until the end of the 2023/24 season.
Meanwhile, this could be interpreted as a hint that Kylian is ready to remain with the Ligue 1 side for the time being, despite doubts over his future.
As PSG also confirmed the addition of Senny Mayulu on similar terms, an announcement on the club's official website states: "Born in 2006, these promising young talents had previously played with the younger ranks of PSG. They are now linked with the capital club for three seasons.
"The club wishes them every success in the jersey of PSG."
What does this mean for Kylian Mbappe?
🆕✍️ Nos Titis Senny Mayulu et Ethan Mbappé signent un contrat aspirant avec le @PSG_inside 👏 pic.twitter.com/LboF0qVPHB

— Paris Saint-Germain (@PSG_inside) June 25, 2021
Mbappe continues to be linked with Real Madrid – and these suggestions that he could depart PSG have only strengthened over the course of recent weeks.
It has been reported that he is unhappy with the direction that the club is going under sporting director Leonardo, who remains in charge of the transfer dealings with the club.
Certainly, having his little brother at PSG could be seen as attractive for Mbappe, but the family come from the Paris area and so there would be no incredible upheaval in Ethan's circle of support should Kylian depart for Real Madrid this summer.
However, the pair are very close and are often seen together. Ethan was there when Kylian signed his new deal with Nike and when he went to the Ballon d'Or gala. As such, this could be seen as a factor that could have a bearing on Kylian remaining with PSG, although it is unlikely to be decisive, particularly as he is so driven and ambitious.
Ethan Mbappe: More Iniesta than Kylian?
A midfielder who has been described as his coaches as being very elegant, intelligent
-
Ethan Mbappe is not an attacker like his brother. Instead, he is a midfielder who has been described as his coaches as being very elegant, intelligent and a player for the future. Indeed, he is described as being more like Andres Iniesta than his big brother.
However, he is not as physically robust as Kylian, even taking into account his young age.
While there are reports that he was rejected from the Clairfontaine Academy, these are false. Instead, he elected to stay in Paris as a "family choice".
Ethan Mbappe has now been integrated into PSG's full youth academy and will hope to write his own story alongside by brother Kylian.