Take Kubo: Why Real Madrid's 'Japanese Messi' flopped at Villarreal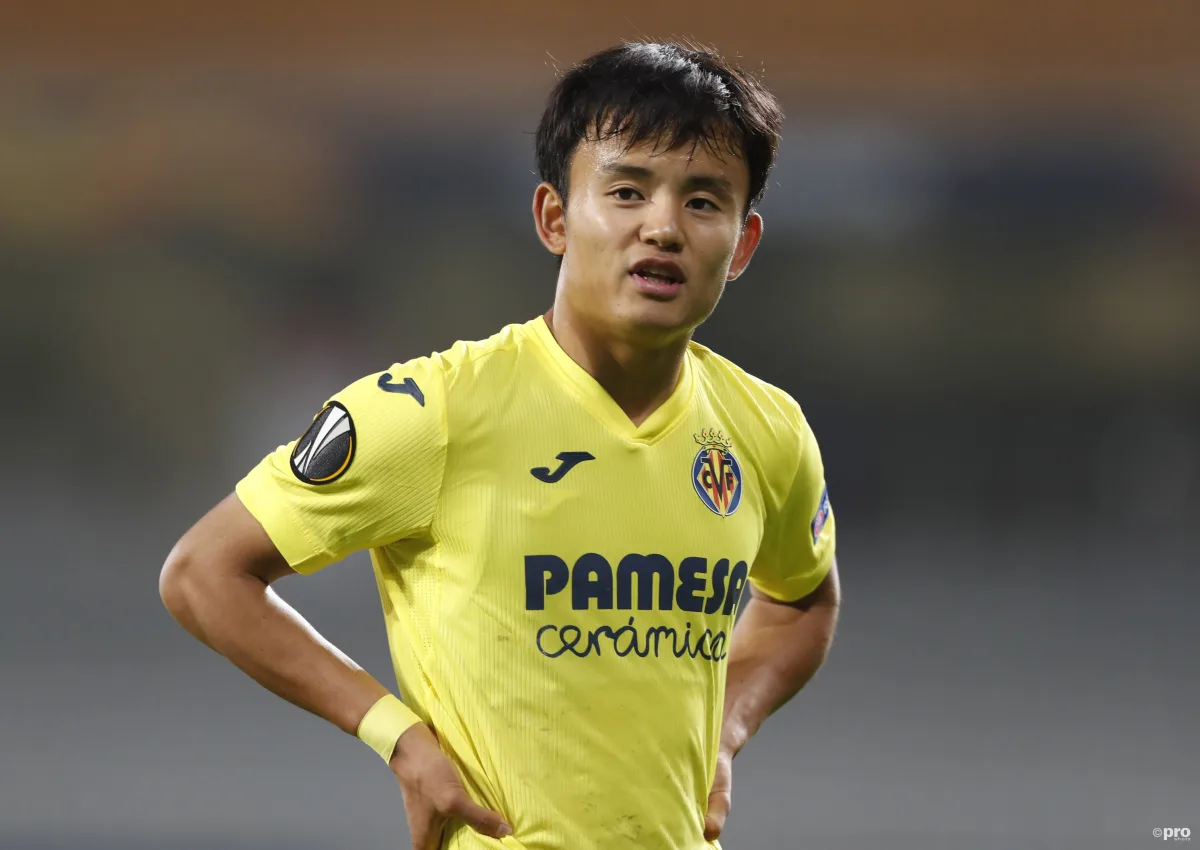 Branded 'the Japanese Messi', much is expected of 19-year-old Takefusa Kubo, yet the first half of the 2020/21 campaign has effectively been a write off.
Signed on a year-long loan from Real Madrid, the deal is set to be severed in the days ahead. Getafe are lingering to profit.
Kubo's figures make for unimpressive reading on the surface. In 19 matches, he has scored just a single goal and laid on three. Indeed, his strike and two of the assists came in a single Europa League match against Sivasspor.
It has been in Europe where he has made his most significant contribution for Unai Emery's side, starting five of their six group stage encounters as they swept through to the last 32.
Domestically, though, Kubo has been a figure lurking only in the shadows. He has mustered only 291 La Liga minutes from 17 encounters and has increasingly fallen out of Emery's plans.
Take Kubo snapshot:
| STATISTIC | TAKE KUBO |
| --- | --- |
| AGE | 19 |
| CLUB | Villarreal (on loan from Real Madrid) |
| INTERNATIONAL TEAM | Japan |
| POSITION | Right wing |
| STYLE | Classic winger |
| LOAN EXPIRES | June 2021 |
| VILLARREAL APPS | 19 |
| VILLARREAL GOALS | 1 |
Kubo started only two games and after being withdrawn before an hour had been played against Real Betis in mid-December, he has not graced the pitch in league football. Initially, he was frozen to the bench.
When Villarreal defeated Levante on 2nd January, he was nowhere to be seen in the squad.
He is no longer in Villarreal's thinking, and it seems the club is no longer in his.
"I talked with Kubo a few days ago and asked him about the reports, so that he could tell me if he wants to stay or lave the club. He confirmed that he wants out because he's not playing as much as he'd like," Emery explained.
"We never said we wanted him out, and now I'm only thinking about the players who are focused on Villarreal. He's attitude has been good and we he's been focused on Villarreal he's helped our team. He still lacks some things but he has the potential to grow and with patience, experience and minutes he'll do so. But he believes that in his current situation he needs more minutes."
Villarreal difficulties
Kubo has been a victim of a poor transfer decision, both from his perspective and from that of Real Madrid.
He went to Villarreal off the back of a successful season with Mallorca, where he scored four times and created another five. His side were relegated, but personally he had done well.
But while the signs were that he was ready to step up, he could not at Real Madrid due to his non-EU status.
Villarreal, though, was not the platform to do it either.
At La Ceramica, he pitted himself in direct competition with Gerard Moreno, arguably the best player at a very capable Primera Division side. Playing off the right, Moreno has posted nine league goals this season, making him the league's joint leading marksman.
On the left, meanwhile, Emery's preference is Moi Gomez.
READ MORE:
Beyond the starting pair, Villarreal have their own young diamonds to polish in the form of Samu Chukwueze and Yeremi Pino.
If a prospect is to be gambled upon, why should it be someone who will not be on their books beyond the summer?
Emery's thinking in this regard has been logical throughout, particularly as the team has been winning.
Kubo should, however, get the game time he craves at Getafe, though he is in danger of being relegated for a second year in succession.