Ancelotti thrilled with Real Madrid return, demands more goals from Benzema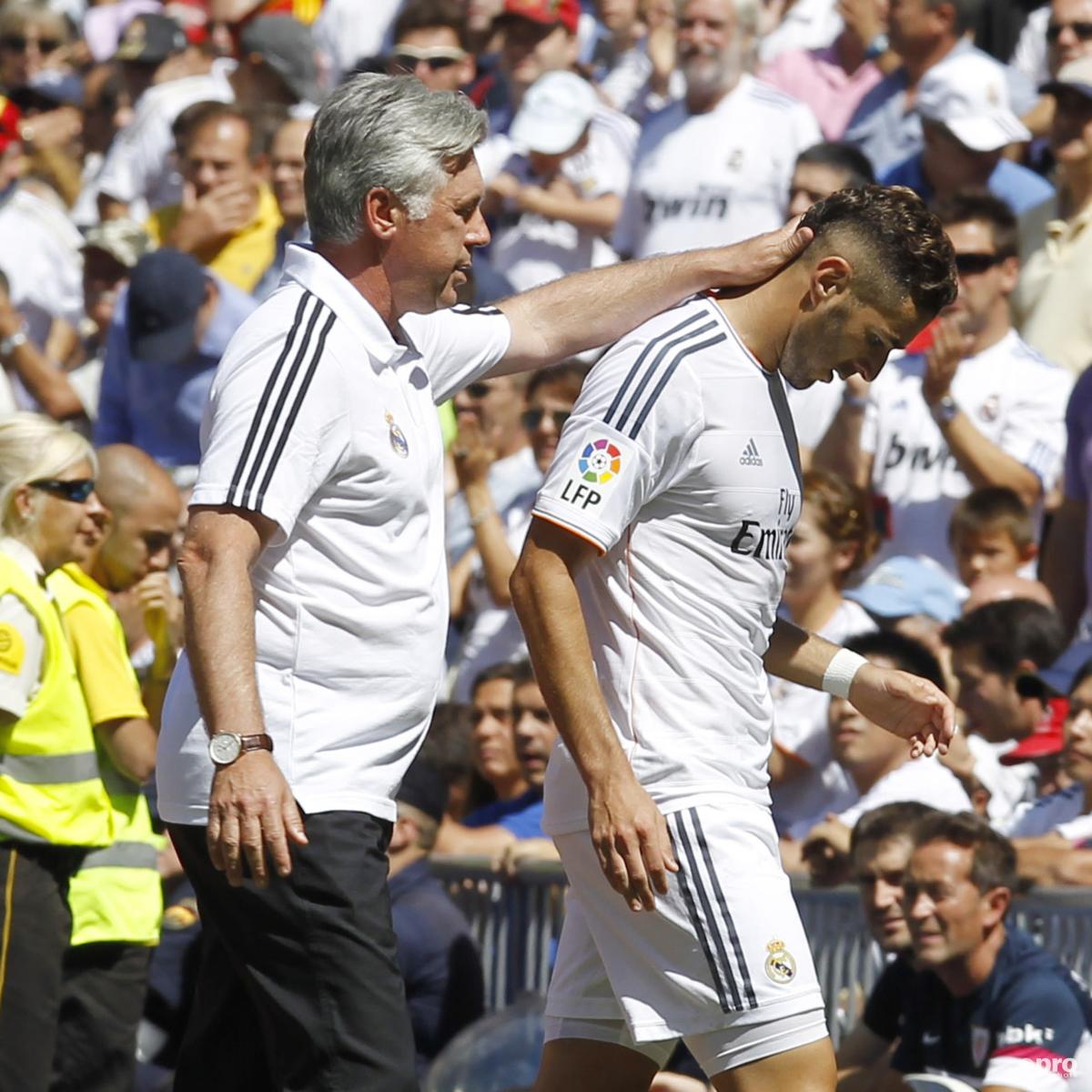 Carlo Ancelotti has given his first press conference since returning as head coach of Real Madrid, calling the club his "home".
The Italian had previously been in charge of Los Blancos between 2013 and 2015 and successfully helped the club attain 'La Decima' – the 10th European Cup in their history.
Has has since gone one to manage Bayern Munich, Napoli, and Everton, having been in charge of the Toffees since December of 2019.
READ MORE: Ancelotti sends message to Everton fans after Real Madrid appointment confirmed
Zinedine Zidane was unable to break silverware to Madrid in 2020/21 and would leave the club, citing a lack of support from the board as the main reason for his departure.
Though Madrid had considered Raul, Joachim Low and Massimiliano Allegri, after Allegri returned to Juventus they opted to bring back someone too in the form of Ancelotti.
The multiple-time Champions League winner has spoken of his elation at the return:
"Thank you all. Thanks to the president and Jose Angel. I am very happy to be here, I feel it is my home. I will put all my energy to be able to do what we have already done in the past. I have very good memories of my last stage here. I think we are going to repeat something good in this experience. I know what it means to coach Real Madrid, but I do it with great pleasure and happiness. I try to do it with the maximum."
"I face it with all the energy possible and with responsibility. Coaching Madrid is a beautiful responsibility. It is the best club in the world. It is normal to have more responsibility than in other places. I accept it and I am going to do it as I have done in the past."
Ancelotti on Benzema
Real Madrid's undoubted star player in the 2020/21 season was Karim Benzema, who has emerged as the club's attacking talisman following the departure of Cristiano Ronaldo.
In 43 starts in all competitions, he scored 30 goals and recorded nine assists.
However, Ancelotti wants even more from the Frenchman and challenged him to reach the incredible heights of 50 goals, while also demanding more from others like Vinicius Junior too.
"Benzema has to score 50 goals, not 30," the Italian said.
"Vinicius has to score goals. We need more goals from the others. These are the players I have, they have quality. I am happy to be training Benzema again.
"He has improved a lot, he has more responsibility. There are young people who have a lot of perspective for the future. It is not just about signing, but about others scoring more goals. Put a system and an offensive mentality."