Sergio Ramos: Who could replace him at Real Madrid?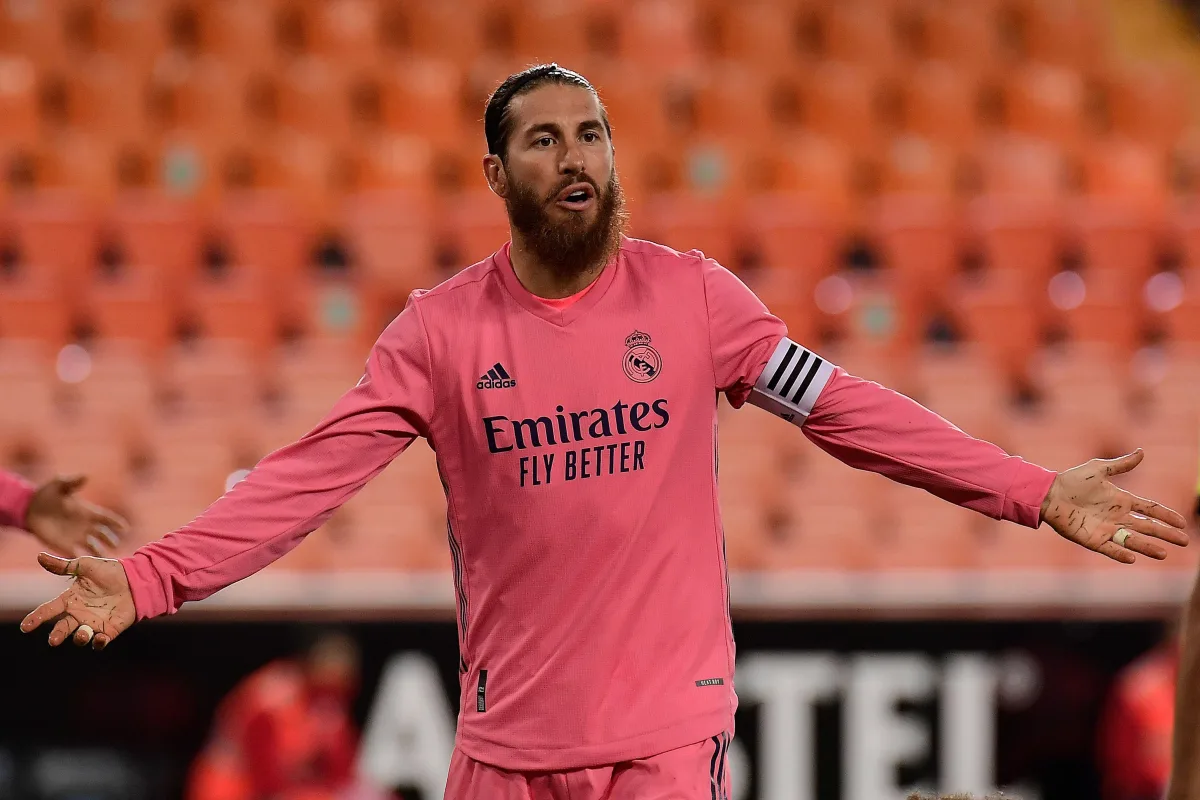 Real Madrid legend Sergio Ramos is currently mulling over the prospect of leaving the club on a free transfer at the conclusion of the 2020/21 campaign.
The club captain at the Santiago Bernabeu has a contract that lasts until the summer, with no agreement in place as of yet for an extension.
Ramos wants a two-year deal to remain in the Spanish capital, but the club are only willing to offer him one year due to him being 34-years-old.
Head coach Zinedine Zidane has expressed a desire to keep Ramos beyond the summer.
There is a possibility that a new deal could be reached between the two parties, but if not, then Madrid face the prospect of having to replace one of their most successful players ever.
Who should Real Madrid target to replace Sergio Ramos?
Pau Torres
Pau Torres made his debut for Villarreal back in the 2017/18 season before moving on loan to Malaga for the duration of the 18/19 campaign in the Segunda Division.
Since his return he has established himself as a starter for the Yellow Submarine, and is now one of their key players, having played every minute of action for his side in the 2020/21 season.
Crucially, with regards to a potential Madrid move, he is now the first-choice partner for Ramos in the centre of Spain's defence due to the injury suffered by Gerard Pique.
The more desirable scenario for this one, therefore, would actually be Torres coming in as a partner for Ramos, not a replacement.
The Villarreal defender's strength is undoubtedly his ability to play out from the back, but his defensive stats, as shown above, will need to improve if he is to defend Real Madrid's goal in the future.
At the moment, Ramos outperforms him in Tackles Won P90, Duels Won P90, and Aerial Duels Won P90 within La Liga.
The problem that Real Madrid face with any pursuit of RB Leipzig's Dayot Upamecano is that he is probably the most sought-after young centre-back in Europe at the moment due to his exploits with the Bundesliga side.
The Frenchman has a unique blend of strength and speed as well as an ice-cool demeanour on the ball, as shown by his distribution statistics.
As shown by the table above, Upamecano has actually regressed slightly in his Duels and Aerial Duels Won P90 from last season to the current campaign.
The likes of Man Utd, Liverpool, PSG, Bayern and Barcelona have all been mentioned about a possible transfer in the past, which means Real Madrid will likely be involved in a bidding war which they may want to avoid.
For non-regular watchers of the Bundesliga, Upamecano's reputation may have been damaged slightly by his poor performance in RB Leipzig's 5-0 defeat against Man Utd at Old Trafford.
But, anyone who has watched Upamecano develop over the last few years knows he is the real deal.
One of the highest profile free agents available this summer is set to be Bayern's David Alaba, who will likely not sign a new contract with the German champions after they refused to meet his wage demands.
Even taking the monetary aspect of the failed negotiations to one side, Alaba has previously indicated a desire to ply his trade in another league, having been with Bayern since his youth.
When it became clear that Alaba would probably leave the Allianz Arena, elite clubs around Europe were put on notice, with the following teams having registered an interest so far, in addition to Real Madrid:
Barcelona, Man Utd, Chelsea, Man City, Juventus, and Paris Saint-Germain.
Even though his wages would no doubt be astronomical, the prospect of picking up a player of Alaba's quality and versatility is too enthralling to pass up, hence the interest in him.