The longest unbeaten international runs of all time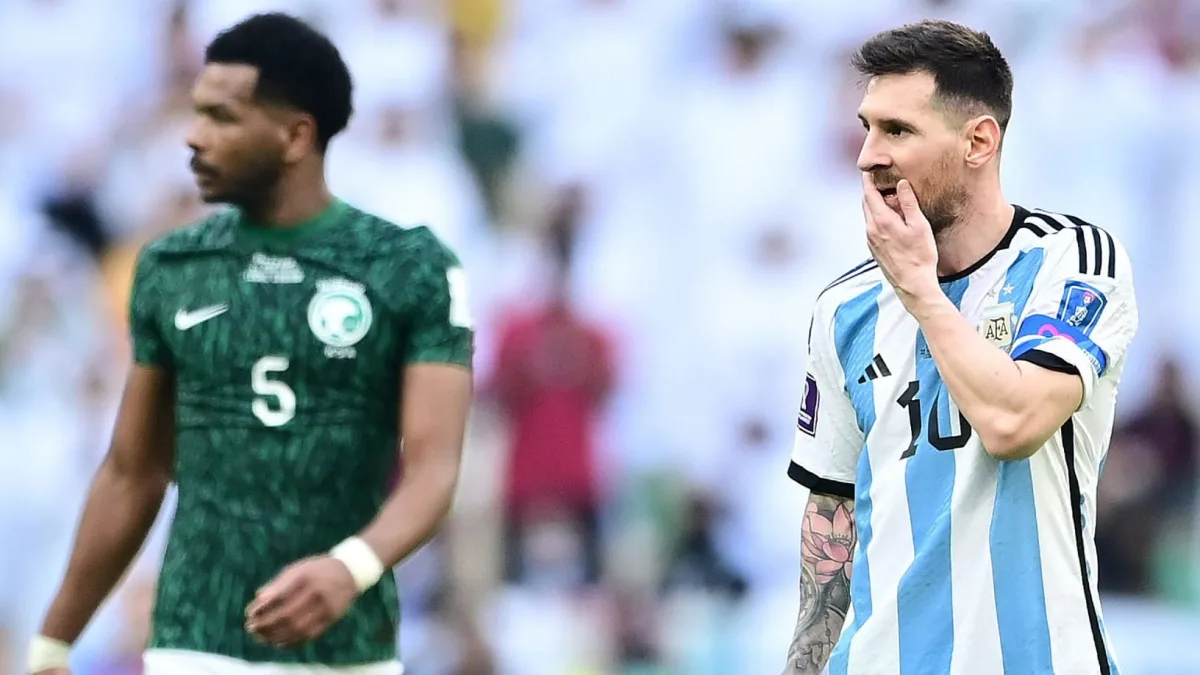 Argentina failed to match Italy's record for the longest unbeaten run in international football after their shock defeat to Saudi Arabia in their 2022 World Cup opener.
Lionel Messi's side were undefeated in 36 games, spanning back more than three years.
They had the chance to equal Italy's world record by avoiding defeat to Saudi Arabia in their opening Group C match at Qatar 2022. But they fell to a shock 2-1 defeat, meaning their run ended one game short of Italy.
World Cup 2022: Teams, fixtures, results, favourites
Italy hold the world record unbeaten run in international football after going 37 games unbeaten.
They reached this milestone in September 2021, drawing 0-0 with Switzerland in Basel in World Cup 2022 qualification.
Italy had equalled the all-time record by drawing 1-1 with Bulgaria at home three days earlier.
They then extended their run to 37 games unbeaten before they were finally defeated by Spain 2-1 in the UEFA Nations League semi-final in October 2021.
In total, Roberto Mancini's men went over three years without defeat - dating back to September 10, 2018 when they were defeated 1-0 by Portugal in a UEFA Nations League clash.
Italy's unbeaten run also included a 11-match winning streak. But the highlight of the journey was winning Euro 2020 as Italy defeated England at Wembley on penalties after a 1-1 draw.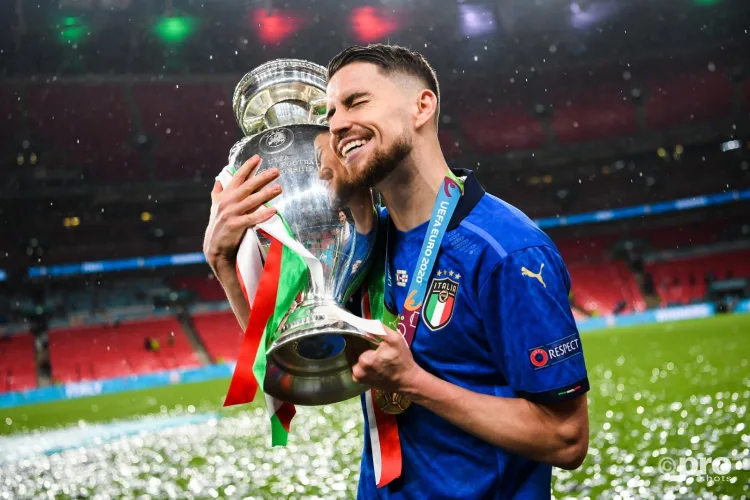 Brazil's 1994 World Cup winners were the first team to go 35 games unbeaten as they remained undefeated for a period spanning three calendar years from 1993 to 1995. The Selecao were finally stopped by Mexico, who beat them 2-0 in the Gold Cup.
Algeria went on a run of 35 games without defeat before losing to Equatorial Guinea in January 2022 – no national team from Africa has ever done better.
Spain's golden generation, who would go on to win successive European Championships and a World Cup, also reached 35 games unbeaten from 2007 to 2009.
Coached first by Luis Aragones and then Vicente del Bosque, they failed to make the record theirs outright after suffering a shock 2-0 defeat to the United States in the semi-finals of the 2009 Confederations Cup.
Spain ended a 44-year trophy drought when they won Euro 2008.

They went on to boss football for the next four years 😤 pic.twitter.com/bCNkaDO0cA

— B/R Football (@brfootball) June 9, 2021
Next on the list is another Argentina team, who went 31 games without suffering defeat from 1991 to 1993. The star of the show during this period was Gabriel Batistuta, who scored goals galore as the Albiceleste won back-to-back Copas America. Argentina were finally beaten by Colombia in World Cup 1994 qualification.
Completing the top five is another Italy team, Vittorio Pozzo's great side from the 1930s that won successive World Cups in 1934 and 1938 plus the Olympics in between.
France also went 30 without loss from 1994 to 1996 as they began their preparation for what would be a first World Cup victory on home soil in 1998.
West Germany (1978-1981) went 23 matches unbeaten and won Euro 1980 during that period. France also embarked on a 23-game undefeated sequence between 2010 and 2012 but had no silverware to show for it.
Today marks 4️⃣0️⃣ years since our second European Championship title! 🏆🇩🇪

Horst Hrubesch was at the double in the final against Belgium back at EURO 1980 💪#DieMannschaft pic.twitter.com/PJiJwhvbxC

— Germany (@DFB_Team_EN) June 22, 2020
The longest unbeaten runs in international football
| Ranking | Team | Games unbeaten (number of wins) | Streak began | Streak ended | Ended by |
| --- | --- | --- | --- | --- | --- |
| =1 | Italy | 37 (30) | 10th October 2018 | 6th October 2021 | Spain |
| 2 | Argentina | 36 (27) | 2nd July 2019 | 22nd November 2022 | Saudi Arabia |
| =3 | Spain | 35 (32) | 7th February 2007 | 24th June 2009 | United States |
| =3 | Brazil | 35 (28) | 16th December 1993 | 21st January 1996 | Mexico |
| =3 | Algeria | 35 (26) | 18th November 2018 | 16th January 2022 | Equatorial Guinea |
| 6 | Argentina | 31 (21) | 20th February 1991 | 15th August 1993 | Colombia |
| 7= | Italy | 30 (24) | 24th November 1935 | 12th November 1939 | Switzerland |
| 7= | France | 30 (22) | 16th February 1994 | 26th June 1996 | Czech Republic |
| 9 | West Germany | 23 (18) | 11th October 1978 | 1st January 1981 | Argentina |
| 10 | France | 23 (15) | 7th September 2010 | 19th June 2012 | Sweden |