World Cup Power Rankings: Brazil and France lead the way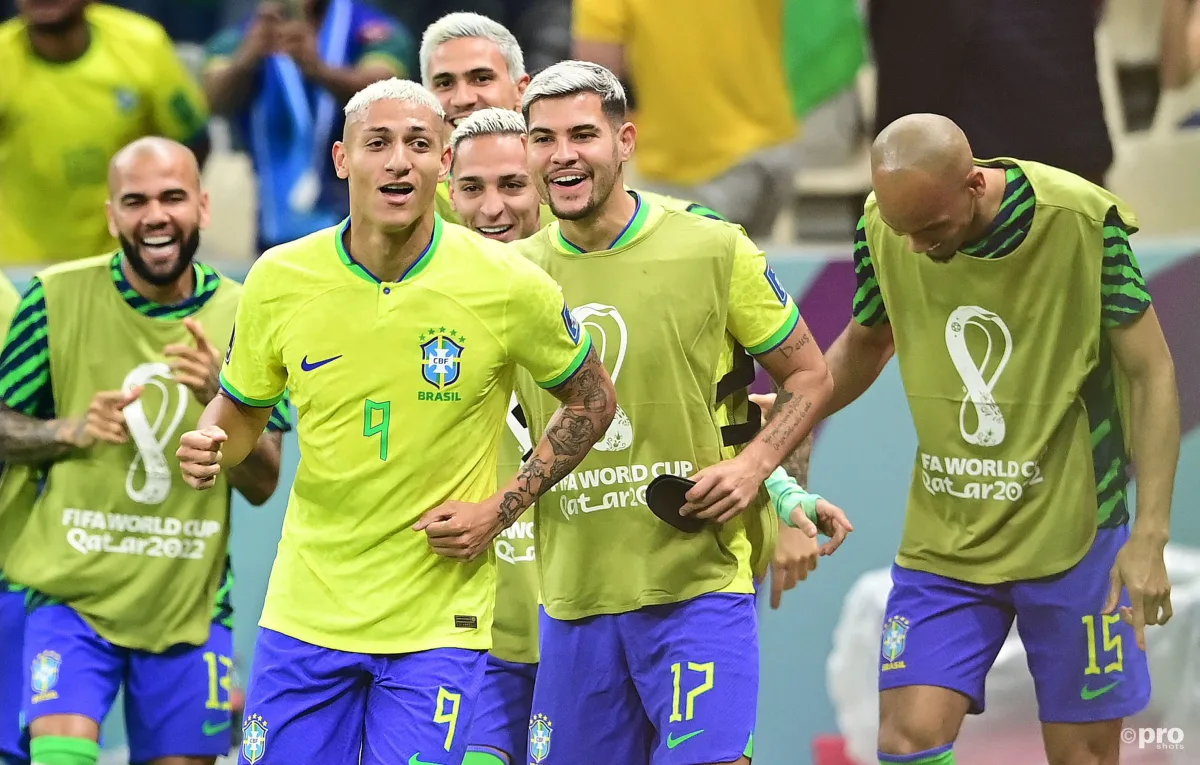 The 2022 World Cup is now underway, with 32 teams competing in Qatar for the right to lift the trophy on 18 December.
Although the tournament is one of the most open in years, with no clear favourite to go all the way, there are still several nations that are outstanding candidates to emerge victorious.
Here at FootballTransfers, we have produced a Power Ranking to guide you from the side with the least chance of success at Qatar 2022 to our favourites of being crowned champions in December.
World Cup 2022: Teams, fixtures, results, favourites
World Cup all-time top scorers
Ronaldo vs Messi at the World Cup: How their stats, goals, assists and performances compare
32. Qatar
There was simply no way this Qatar team could be any good; none of their players feature at any decent level and this was shown on matchday one as they were beaten 2-0 by Ecuador before losing 3-1 to Senegal in their second game. Their group is fairly easy, and hosts are often given the benefit of the doubt when it comes to decisions from referees. But that won't be enough to see them go through.
Most valuable player: Almoez Ali (€800,000)
31. Australia
This is unquestionably the weakest Australia team to ever reach the World Cup finals, and their dearth of European-based players at a high level is notable. There is no longer the likes of Tim Cahill, Harry Kewell or Mark Viduka to elevate this side and therefore very little is expected.
The Socceroos came out on top against Tunisia after losing to France but they are still one of the tournament's weakest sides and have struggled to impose themselves so far.
Most valuable player: Awer Mabil (€3.1m)
30. Saudi Arabia
1-0, 0-1, 0-1, 0-0, and 0-0 represents Saudi Arabia's most recent results and if you want to understand what kind of matches we can expect, this will largely be it. Keeping things very tight is very much what they will try and do, but in a group that contains Lionel Messi and Robert Lewandowski, shutting up shop may prove virtually impossible.
But, despite the doubters, Saudi Arabia pulled off one of the greatest World Cup shocks ever by defeating Messi's Argentina in their opening game – and deservedly so. Although they couldn't avoid defeat against Poland, the result against one of the biggest teams in the world will go down in history, with the nation declaring a public holiday after the Argentina game, meaning Saudi Arabia will leave Qatar with their heads held high no matter the result against Mexico.
Most valuable player: Salem Al-Dawsari (€1.5m)
29. Iran
Iran began their World Cup campaign in disappointing fashion by losing 6-2 to England and there wasn't much on offer from Carlos Quieroz's side to bring confidence for the rest of their campaign. Porto striker Mehdi Taremi netted twice to put him towards the top of the goalscoring charts early on before Iran defeated Wales to give them a real chance of qualifying for the next round, something which was not on the cards prior to the tournament, or indeed after the England game. The final match against the USA will be a hotly-contested affair in a winner-takes-all situation.
Most valuable player: Sardar Azmoum (€28.1m)
28. Tunisia
There's frankly not a huge amount of talent in this Tunisia side and their recent results don't give any kind of indication that they can compete; any team can lose 5-1 to Brazil, but it was such a procession that this group's abilities might be stretched too far. Denmark and France will almost certainly have too much, and it will be a race to avoid the bottom spot with Australia.
Most valuable player: Dylan Bronn (€8.3m)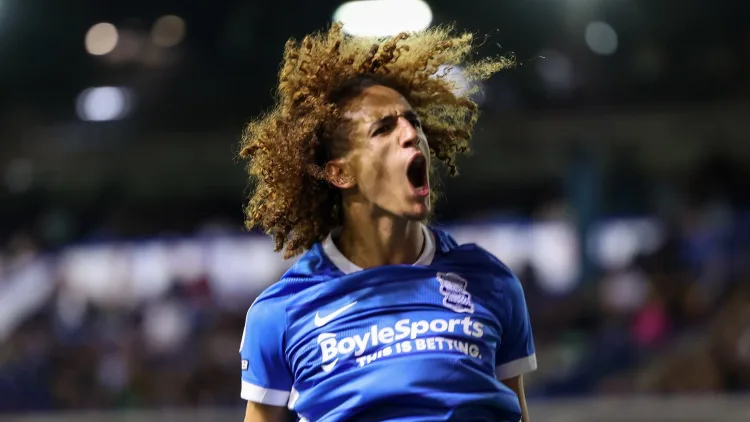 27. Costa Rica
Costa Rica have mixed it up in the World Cup in the past, not least in 2014 when they reached the quarter-final, and remarkably heroes of that team such as Joel Campbell and the 37-year-old Bryan Ruiz are still involved. Some of their results are encouraging, defeating Canada, USA and drawing with Korea just this year, but they're in a group with Spain, Germany and a decent Japan side, so it's very difficult to see them making anything like that level of impact this time around. But that's what was said in 2014, after all.
Most valuable player: Keylor Navas (€8.5m)
26. Japan
Japan are, unfortunately, lumped in with two giants in the form of Germany and Spain and that makes their task virtually impossible from the outset. It's very difficult to see either of those two failing to reach the knockout stages and that's a shame as Japan are a very good side; there's plenty of European football experience at hand within the team. But their journey will end at the groups, barring the type of result that would send shockwaves through the tournament.
Most valuable player: Takefusa Kubo (€37.9m)
25. South Korea
There's not a massive number of South Koreans featuring at the very highest level these days, and their pairing with Ghana, Portugal and Uruguay has helped to create one of the most unpredictable groups of the entire tournament. That being said, they have the world-class Heung-Min Son, while Napoli's Kim Minjae is one of the breakout defenders of the season so far.
But Son's recent facial injury, while not ruling him out altogether, will almost certainly hamper him and that needs to be factored in. The Tottenham man hasn't been enjoying the most stellar of seasons in any case, and it's difficult to see a route out of this group.
Most valuable player: Heung-min Son (€52.8m)
24. Morocco
Morocco are a bit of an unknown quantity right now; the talismanic Hakim Ziyech has been brought back in from the cold and should make a fundamental difference, while Achraf Hakimi is one of the most enjoyable attacking full-backs in the world game. There's also players at a high level elsewhere such as Sevilla duo Bounou and Youssef El-Nesyri. Furthermore, they're in a group which isn't insurmountable but there aren't much recent examples of them beating good teams, and therefore it's hard to know how they'll fare against Croatia, Belgium, and the threat of Canada's attackers.
Most valuable player: Achraf Hakimi (€60.4m)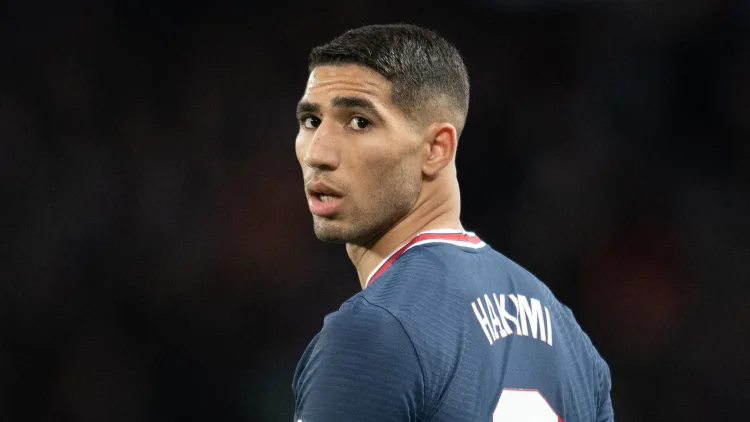 23. Canada
Canada have standout individuals but the weakness of the collective means that this first sojourn to the World Cup since 1986 could be short-lived. Costa Rica and Panama have both beaten them this year while Uruguay overcame them relatively easily in their most recent friendly. Alphonso Davies and Jonathan David have the potential to give anyone problems, but the rest of the squad aren't playing at a high enough level to be expected to cause a shock, particularly in a group with Croatia and Belgium.
Most valuable player: Alphonso Davies (€72.3m)
22. Cameroon
Cameroon are in no kind of form. They lost to Korea in their final build-up match but even more worryingly was the 2-0 capitulation to Uzbekistan - not a result to suggest that this is a team ready to face three strong teams in Brazil, Switzerland and Serbia. There is some talent there - Bryan Mbuemo has been excellent for Brentford, while Andre Onana remains a top goalkeeper, but there's not enough here to suggest they will be any kind of threat to the three challengers in their group.
Most valuable player: Bryan Mbuemo (€40m)
21. USA
The USA played out a 1-1 draw against Wales to open their campaign in a game which still didn't tell the world much about how the team is expected to perform. While getting striker Timothy Weah up and running will be a positive, a poor challenge gave away a late penalty in a game which the USA will have been desperate to win if they wanted to have a hope of topping the group. As a result, they will now need to get something from their game against England and better Wales' performances against Gareth Southgate's side and Iran.
Most valuable player: Tyler Adams (€38.5m)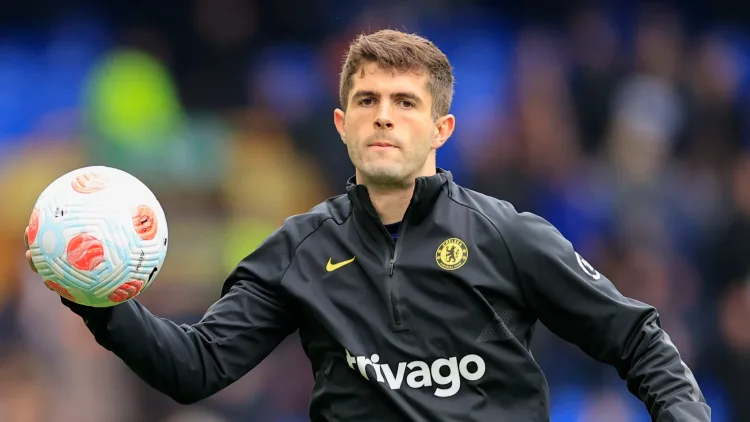 20. Ghana
Ghana still have the likes of Jordan and Andre Ayew, veterans of 2010, trying to drive them to glory, but while that team had class running through it, this incarnation doesn't have the same depth of ability and it could count against them in what is a difficult group. Thomas Partey's perennial injury problems do little to give confidence that he'll make it through the full tournament and defeating Nicaragua in friendlies does little to prepare them for the difficult task of Uruguay, Portugal and Korea. Exiting the group would be a real achievement.
Most valuable player: Joseph Aidoo (€20.5m)
19. Mexico
Mexico are the masters of the group stages, making the knockouts every tournament since 1994 and that makes them a dangerous opponent for the likes of Poland, who they will be competing with directly to exit the group. But, this team certainly isn't as talented as others that have reached the Round of 16 - and lost every time. Their fate does seem to lie clearly in the clash with Poland, with Argentina likely topping the group and Saudi Arabia bringing up the rear. The likes of Hirving Lozano will definitely be worth watching, but their impact on this tournament isn't expected to be huge.
Most valuable player: Edson Alvarez (€31.1m)
18. Senegal
Senegal will likely be Africa's greatest chance of a team reaching the knockout stages but they will have to do so without their greatest player.
Sadio Mane's pre-tournament injury has ruled him out and he will be simply impossible to replace. It's a real blow for Senegal, who have a group which is very much negotiable.
They have undoubted quality elsewhere in their ranks, and if these issues can be resolved they are a good bet for the knockouts. However, a disappointing loss to the Netherlands in opening Group A game makes things more difficult, meaning they will need to improve against Ecuador to ensure they can progress as expected.
Most valuable player: Sadio Mane (€55.2m)
17. Ecuador
Ecuador played 10 internationals in 2022 before the World Cup started, scoring six goals in those games. And they hadn't scored more than one in any of them. So, it was clear to see where their problems were ahead of Qatar. Enner Valencia has started the season well for Fenerbahce, and he showed that with two goals in the opening day win over Qatar.
There's confidence that they can reach the knockouts, given their group is one of the softer ones but much will depend on the Senegal clash. There's talent here, even if they aren't perhaps the best travellers outside of South America.
Most valuable player: Pervis Estupinan (€33.9m)
16. Wales
Wales will live or die by the fitness of one man: Gareth Bale. And the gamble on his fitness paid off in their opening game when he scored a late penalty to snatch a draw against the USA. Playing in their first World Cup in more than 60 years, avoiding defeat against the States means they could still have a chance of qualifying, although it will likely come down to how they fare against England in the final game.
Most valuable player: Ben Davies (€30.4m)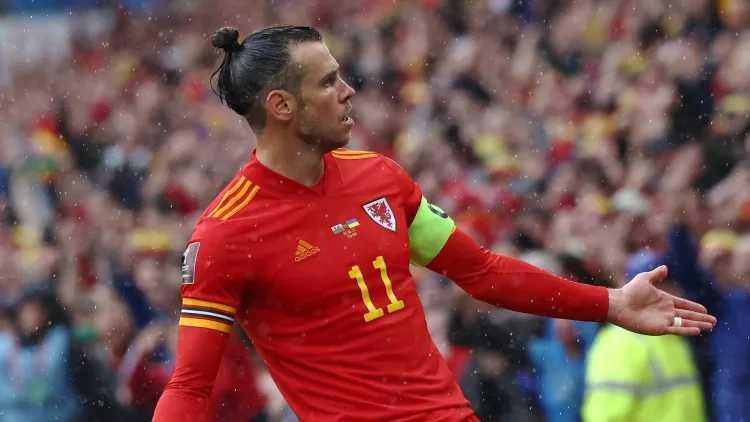 15. Serbia
Serbia would appear to be the real deal. This is a team absolutely brimming with attacking talent that is ready to perform on the main stage, and their results building up to the tournament suggest that they are ready to make a more significant mark than they did last time. Confident wins over Norway and Sweden put them in a good spot, and add in Dusan Tadic, Dusan Vlahovic, and the accomplished Sergej Milinkovic-Savic, and it's a European team on the up as opposed to others on the way down.
Their one major issue is a pre-tournament injury concern over Aleksandr Mitrovic, who has been superb for Fulham in their return to the Premier League. He would unquestionably be a major miss.
It's not an easy group - Switzerland knocked them out at the same stage in 2018, while they are paired with Brazil again - but they are a better team now than they were then.
Most valuable player: Dusan Vlahovic (€65.3m)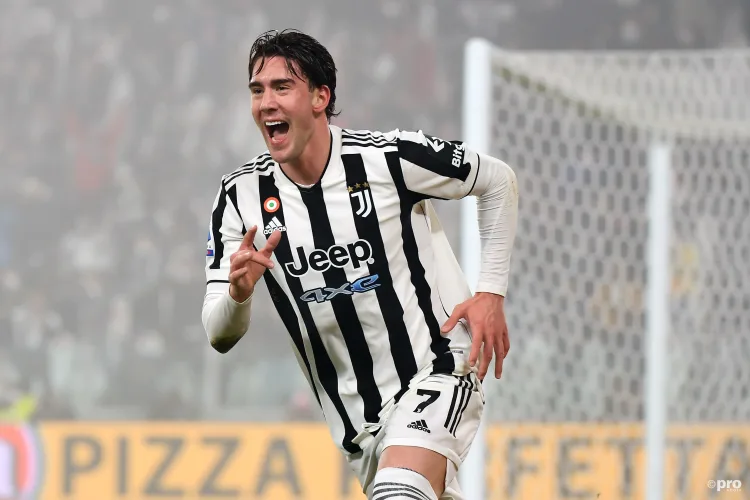 14. Poland
The modern-day Poland are far better at reaching tournaments than they are at actually doing anything when they get there. Their three previous World Cup forays - in 2002, 2006 and 2018 - all ended at the first hurdle, while the same happened at Euro 2020. Their form is a little patchy - defeating Wales was their first win in five, and they were humbled 6-1 by Belgium during that time, but Robert Lewandowski is arguably looking as good as he ever has, and that makes anything possible.
They are up against Argentina and notably a Mexico team which are their polar opposite, in that they are superb at getting out of the group, having done it every time going back to 1994. Their clash is one of the key fixtures of the group stage.
Most valuable player: Robert Lewandowski (€43.5m)
13. Switzerland
Switzerland continue to cause difficulties for Europe's established sides and they completely deserve to, as well. In their last three matches they have defeated Czech Republic, Spain and Portugal, and they got the better of World Champions France at Euro 2020. It's not a team that, on paper at least, is bristling with exciting footballers but there's experience in the likes of Yann Sommer, Xherdan Shaqiri and Granit Xhaka.
They are paired with Brazil and Serbia, just as they were in 2018, with both of those sides more challenging than they were in Russia and will hence put this team to the test. But they've passed many exams against the odds, and there's no doubt that they can do it again.
Most valuable player: Breel Embolo (€37.1m)
12. Uruguay
Uruguay are in a team in transition as they move from one generation to the next, but the potential of the team remains high. An injury is likely to rule out Barcelona defender Ronald Araujo from the tournament which is a blow, but they have accomplished players at a high level in other positions. Rodrigo Bentancur at Tottenham, Fede Valverde at Real Madrid, Darwin Nunez at Liverpool - these are potential superstars.
And Luis Suarez may be long in the tooth, but he's still going, and this is a tournament he's got plenty of history with. Uruguay have a tough group, paired with Portugal, Korea and Ghana but there's no reason why this team can't cause some serious damage.
Most valuable player: Federico Valverde (€66.3m)
11. Belgium
Belgium's Golden Generation may have run out of time; it seems like World Cup 2018 and the paucity of their semi-final loss to France will perhaps be the pinnacle of their achievements with underachievement permeating in every other place. And now we have Eden Hazard barely playing, Romelu Lukaku unsettled, a defence old and totally downgraded, while an underwhelming new generation are yet to emerge. Roberto Martinez looks like the type of coach who has already extracted everything he ever will from this squad.
This became more apparent on the pitch, with Belgium grabbing an undeserved win against Canada before a poor display against Morocco, leading to turmoil in the dressing room. Martinez's side appear to be heading for a meltdown and the golden generation looks like it will end in tears – and not happy ones.
Most valuable player: Thibaut Courtois (€62m)
10. Netherlands
While the Netherlands won their opening game against Senegal, Louis van Gaal's side were unconvincing and needed two late goals to avoid a lacklustre draw. Looking to redeem their failures from 2018, the Dutch side struggled to break down their toughest opponents in Group A, although they got the win they needed and will likely have no further issues going forward, unless Ecuador spring a surprise.
The likes of Cody Gakpo and Memphis Depay will need to be at their best to provide the quality that Holland have been missing in recent times but it remains to be seen whether they can seriously contend at the later stages of the tournament providing they expectedly progress from their group.
Most valuable player: Matthijs de Ligt (€71.5m)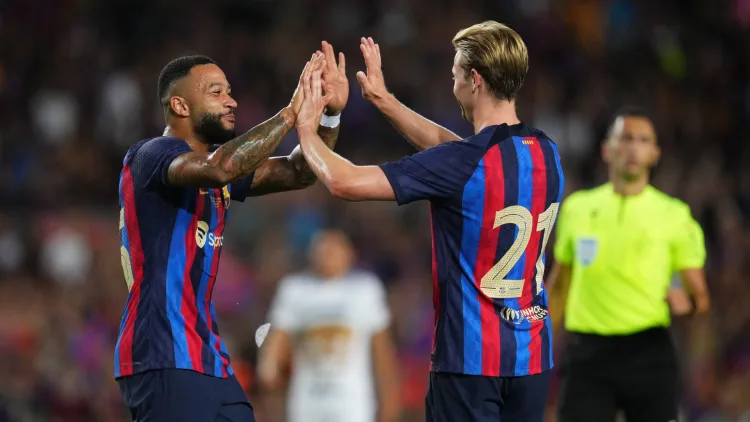 9. Germany
Germany have done quite a bit of experimenting during the Nations League and this explains how they didn't manage to defeat Hungary twice; but the big concern for them will be around the relative form of all of their attacking players. Timo Werner will miss the tournament, while Serge Gnabry, Leroy Sane and Kai Havertz have not hit prolific form.
Few would have predicted Germany to be bottom of their group and winless after their opening two games but a shocking defeat to Japan in their first game put Hansi Flick's side in jeopardy. They rescued a draw against Spain to keep their qualification hopes alive but it will take a major improvement for Germany to qualify, let alone win the World Cup.
Most valuable player: Jamal Musiala (€95.3m)
8. Spain
Spain remain frustratingly packed with potential and yet so distinctly lacking from the team that were so spectacularly dominant during the last decade that it's difficult to know where to place them. They were a penalty shoot-out away from the Euro 2020 final and have genuinely world-class midfield talent in the form of Thiago, Pedri and Rodri.
Spain produced a scintillating display in their opening game, beating Costa Rica 7-0 and reminding teams of their ability when many were doubting their goalscoring credentials. Luis Enrique's side were also on top against Germany before conceding an equaliser and have shown their quality in an organised manner and striking fear into their opponents like the Spain teams of tournaments past.
Most valuable player: Rodri (€74.9m)
7. England
England came into the tournament in poor form and with doubts over whether they could repeat their heroics from 2018 and the Euros. But Gareth Southgate's side opened their campaign with an impressive 6-2 win over Iran, with the England boss fielding a more attacking line-up and allowing his side to dominate the game on the front foot.
However, they followed up the win with a lacklustre goalless draw against the USA which, although all but qualifies them for the next round, raises the concern that England may not be assertive enough to attack a game and push for a win, instead going with Southgate's tried and tested pragmatism to try and frustrate their way to the latter stages of the competition.
Most valuable player: Phil Foden (€125m)
6. Portugal
Given the relative slip-ups, scandals and out-of-form players around them, Portugal are in a good position to have a good run at this World Cup, despite their questionable recent record in the competition. They were ousted by Spain in 2010, battered by Germany and exited in the groups in 2014, then lost to two brilliant Edinson Cavani goals in the Round of 16 in 2018. They did of course win Euro 2016, though, and this squad is better than that team in virtually every conceivable way.
Despite the drama surrounding Cristiano Ronaldo, Portugal did well to win their first two group games, largely due to the quality of Bruno Fernandes. Although Ronaldo has failed to shake off his rust so far, Portugal have displayed some pedigree in attack and appear motivated to make a deep run in Qatar, potentially even going all the way.
Most valuable player: Bruno Fernandes (€80.5m)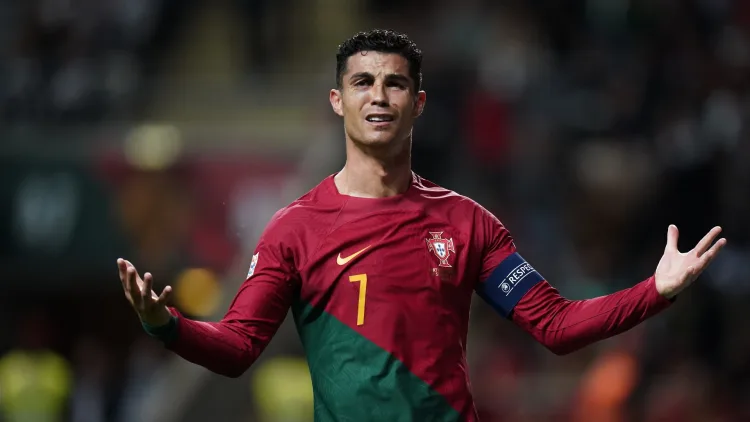 5. Denmark
When you defeat a side of the quality of World Champions France - home and away - you have to be taken seriously, and when coupled with their run to Euro 2020's semi-finals, Denmark are a side who can cause damage on a tournament distinctly lacking in in-form giants. They also have Christian Eriksen back to complete the ultimate story of redemption, while having a settled team in virtually every other position.
Denmark were touted as a 'dark horse' by many but they failed to win any of their opening two games, leaving their knockout hopes dangling by a thread. A disappointing draw to Tunisia means that it will require a win over Australia if Denmark wish to live up to their pre-tournament billing and prove their credentials on the global stage.
Most valuable player: Pierre-Emile Hojbjerg (€62.8m)
4. Croatia
This team were explained as one having a 'last stand' at Euro 2020 but in fact they're still going and going strong. Luka Modric looks ready to play forever, and with his supporting cast of Ivan Perisic, Dejan Lovren and Marcelo Brozovic all still present and correct, they are perfectly capable of going deep.
Croatia have yet to show their true potential, having drawn with Morocco in their opening tie before coming from behind to dispatch of Canada in the second match, leaving a pivotal final game against Belgium as the decider for their qualification hopes.
Most valuable player: Josko Gvardiol (€55.1m)
3. Argentina
Argentina have arguably their least talented team on paper since 1994, and yet they are probably a more effective unit than they have been in the majority of those tournaments. Previously the attacking talent was so rich that it was difficult to work out who should play with Lionel Messi, but now the team is built completely around him, and though the parts are - on paper - weaker than previously, Messi is a man on a mission. He achieved the Copa America but he knows that winning this World Cup solidifies his legacy alongside Diego Maradona and as the greatest player in history.
However, Argentina's campaign has been less than ideal after they suffered one of the all-time World Cup shocks by losing their opening game to Saudi Arabia. Even though they bounced back with a win over Mexico, it is clear that the team relies heavily on Messi and it'll require a vintage display from the PSG man if Argentina are to bring home the trophy.
Most valuable player: Lautaro Martinez (€84m)
2. France
Without question the deepest talent pool of any country in the world, and yet this France team seems to be cycling back from world champion back to potential implosion. It happens on the regular, from failing to reach USA 1994, to exiting 2002 without winning a game, to doing the same in 2010.
France became the first team to qualify for the knockout stages of the 2022 World Cup and will likely continue as they have started, particularly with Kylian Mbappe already in fine form. Despite injuries and a potential for drama, France have shown they are ready to become the first team to retain the World Cup since 1962.
Most valuable player: Kylian Mbappe (€147.3m)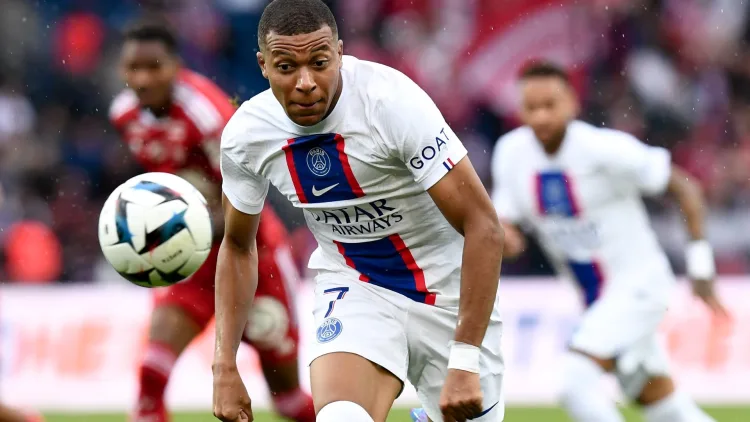 Brazil are the team with the most formidable attack in world football at the moment; Gabriel Jesus, Richarlison, Gabriel Martinelli, Vinicius Jr, Raphinha, Antony and, of course, Neymar. Couple that with Casemiro protecting the likes of Eder Militao, Thiago Silva and Marquinhos, with Alisson in goal, and it's not just the attack that is stacked.
Tite's side became just the second team since 1966 to face no shots on target in their opening two World Cup games and they picked up maximum points without playing at their best. With Neymar to return from injury in the knockouts and seemingly another level to reach, Brazil are sure-favourites to win their first World Cup in 20 years.