European Golden Shoe 2022/23: Messi makes flying start in pursuit of seventh title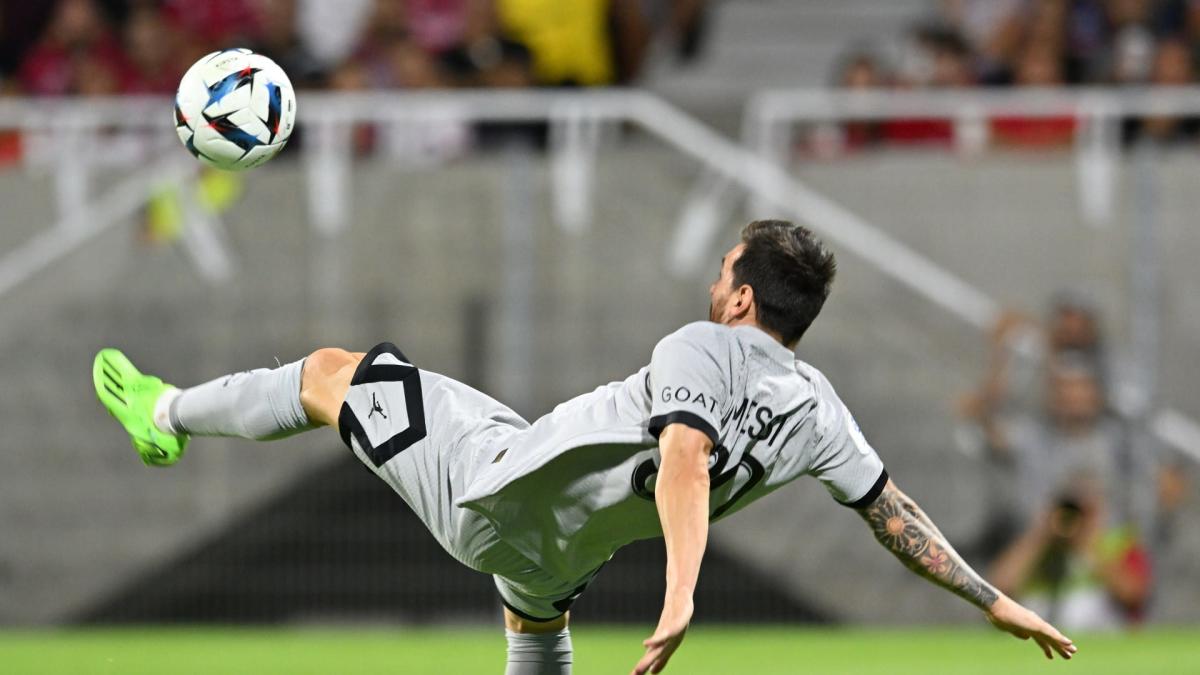 The race to be crowned European Golden Shoe winner for 2022/23 has started.
Robert Lewandowski has won the last two editions of the award and is seeking to match Lionel Messi (2016-2019) by winning three in a row.
He scored 35 goals for Bayern Munich last season to give him 70 Golden Shoe points and a comfortable European golden boot victory that rarely looked in doubt.
However, having won the last two awards for Bayern, it is Barcelona who Lewandowski is representing this season after his high-profile transfer to La Liga.
One of his main rivals last year, Karim Benzema, is on the other side of the Clasico divide with Real Madrid and their battle will now be even more intriguing with both star strikers playing in Spain's top flight.
Kylian Mbappe came into the new season as the other likely contender.
The PSG sensation came second last season with 28 goals in Ligue 1 and will push to make an even stronger challenge in 2022/23.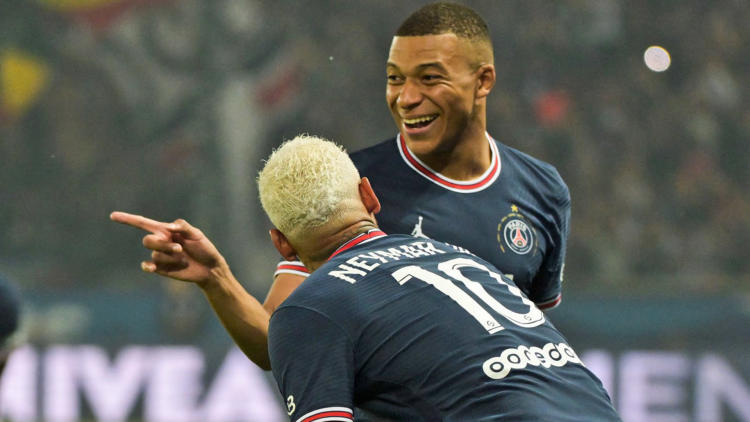 In the Premier League, Erling Haaland moved to Manchester City from Borussia Dortmund in a huge transfer and was immediately installed as favourite to top the English goalscoring charts.
Haaland will look to challenge to score the most goals in Europe for 2022/23 with his new team, with Mohamed Salah - a prolific scorer for Liverpool - another big name to watch in England's top flight along with Tottenham's Harry Kane.
It may be foolish to write off Messi and Cristiano Ronaldo too, given that duo have regularly dominated these standings in years gone by.
Surprise contenders have often emerged in the past as well, with former Golden Shoe winner Ciro Immobile now a regular challenger given his remarkable goalscoring consistency for Lazio.
Romelu Lukaku, after returning to Inter, and Juventus' Dusan Vlahovic, were among the other notable Serie A candidates as the campaign began.
This page will be updated throughout the 2022/23 season with regular updates on the European Golden Shoe standings.
2022/23 EUROPEAN GOLDEN SHOE STANDINGS
After he only scored six Ligue 1 goals in his debut season for PSG, Lionel Messi was not rated among the pre-season favourites to win the European Golden Shoe in 2022/23.
However, two goals - including a fine overhead kick - in the emphatic 5-0 win over Clermont Foot have given the Argentine star a flying start in his pursuit of a record-extending seventh victory in this award.
Erling Haaland was another big name to make an impressive start on matchday one of the new season, scoring twice in his top-flight debut for Man City as they defeated West Ham 2-0 on the road in the Premier League.
There were nine players who scored doubles across the Premier League, Bundesliga and Ligue 1 as those three competitions got under way.
As well as Messi and Halaand, Bayern star Jamal Musiala netted twice as his side thrashed Europa League winners Eintracht Frankfurt 6-1, with Sadio Mane also getting on the scoresheet in that contest.
The highly rated Jonathan David also made an impressive start, with his brace helping Lille to a 4-1 victory over Auxerre.
But the early lead in the Golden Shoe race belongs to Lens' Florian Sotoca, who scored a hat-trick in the 3-2 win over Brest.
With his three goals, the French striker has scored half of his Ligue 1 goal total (six) from last season in one game and will hope to build on his strong start in a star-studded league of attackers.
Defending champion Robert Lewandowski and rival Karim Benzema must wait a week longer until La Liga begins, with Serie A also starting on the weekend of August 13/14.
For the time being our table below tracking the European Golden Shoe standings will only list players from the top five European leagues, where the winner is most likely to emerge from.
Players from outside the top-five leagues in Europe are eligible to win the Golden Shoe, but the winner has not come from one of those divisions since 2002.
2022/23 European Golden Shoe
| Player | Goals | Points |
| --- | --- | --- |
| Florian Sotoca (Lens) | 3 | 6 |
| Lionel Messi (PSG) | 2 | 4 |
| Erling Haaland (Man City) | 2 | 4 |
| Pascal Gross (Brighton) | 2 | 4 |
| Jamal Musiala (Bayern) | 2 | 4 |
| Karim Onisiwo (Mainz) | 2 | 4 |
| Aleksandar Mitrovic (Fulham) | 2 | 4 |
| Jonathan David (Lille) | 2 | 4 |
| Téji Savanier (Montpellier) | 2 | 4 |
| Luis Suarez (Marseille) | 2 | 4 |
| Sadio Mane (Bayern) | 1 | 2 |
| Darwin Nunez (Liverpool) | 1 | 2 |
| Mohamed Salah (Liverpool) | 1 | 2 |
Who are the previous European Golden Shoe winners?
Lionel Messi has won the most European Golden Shoe titles.
The PSG forward has triumphed on six occasions, most recently in 2018/19 for Barcelona.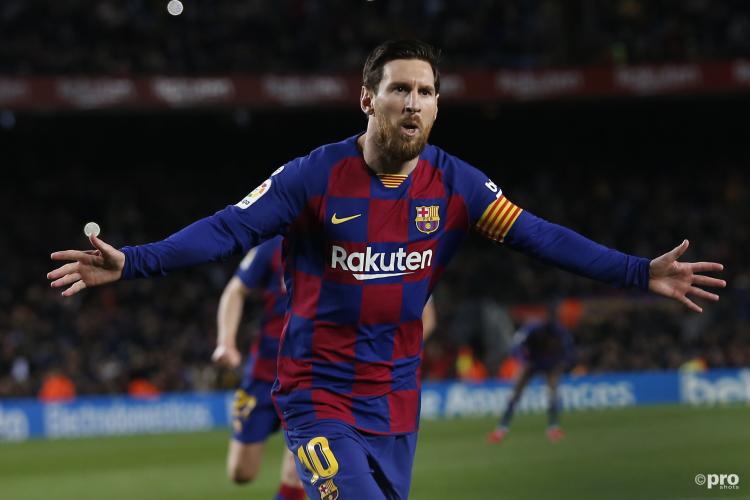 Cristiano Ronaldo is his closest challenger with four career wins, though the Man Utd attacker has not come out on top since 2014/15 when he was at Real Madrid.
Robert Lewandowski's triumph last year means there are now 10 players who have two awards apiece, a list that also includes Luis Suarez and Thierry Henry.
Messi holds the record for most goals and points in a season as well. He remarkably scored 50 goals in 2011/12, earning himself 100 points.
Ronaldo has come closest to breaking that, scoring 48 goals for 96 points when he last won the crown more than seven years ago.
Argentina forward Messi is the only player in European Golden Shoe history to win the title three years in a row, doing so from 2016/17 until 2018/19.
Ronaldo, though, is one of only four players to have won the title with different clubs. The others are Luis Suarez, Diego Forlan and Mario Jardel.
Lewandowski became the first Bundesliga winner since 1972 with the first of his two triumphs in the 2020/21 season, with his remarkable 41 goals from 29 games being the best goal tally since 2015.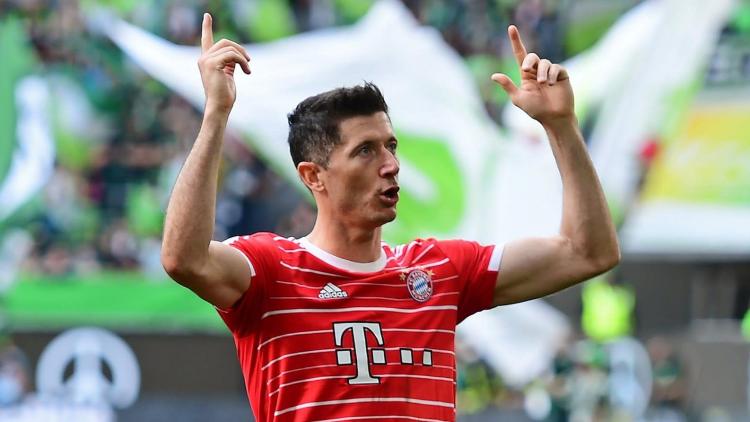 That came after Ciro Immobile won the 2019/20 European Golden Shoe, scoring 36 goals for Lazio in a tremendous Serie A season.
It was his first title, with the striker becoming the first Serie A player to have the most goals in Europe since Francesco Totti triumphed for Lazio's rivals Roma in 2006/07.
Ligue 1 has not produced a winner since Josip Skoblar in 1971, a statistic the likes of Messi and Mbappe are hoping to change soon.
Recent Golden Shoe Winners
| Season | Winner | Team | Goals/Points |
| --- | --- | --- | --- |
| 2021/22 | Robert Lewandowski | Bayern Munich | 35/70 |
| 2020/21 | Robert Lewandowski | Bayern Munich | 41/82 |
| 2019/20 | Ciro Immobile | Lazio | 36/72 |
| 2018/19 | Lionel Messi | Barcelona | 36/72 |
| 2017/18 | Lionel Messi | Barcelona | 34/68 |
| 2016/17 | Lionel Messi | Barcelona | 37/74 |
| 2015/16 | Luis Suarez | Barcelona | 40/80 |
| 2014/15 | Cristiano Ronaldo | Real Madrid | 48/96 |
| 2013/14 | Suarez/Ronaldo (shared) | Liverpool/Madrid | 31/62 |
| 2012/13 | Lionel Messi | Barcelona | 46/92 |
What are the European Golden Shoe rules and weightings?
Only league goals are eligible for the European Golden Shoe, with each strike earning points in a weighted system depending on the quality of league.
The five elite leagues - Premier League, La Liga, Bundesliga, Serie A and Ligue 1 - all carry a weighting of 2, meaning that a player will be awarded two points for every goal they score in these competitions.
For the leagues ranked sixth to 21 in Uefa's coefficients rankings - which includes the top-flights in Portugal, Netherlands and Russia - goals scored are given a weighting of 1.5, and goals scored in a league outside the top 21 are given a weighting of 1.
That was not always the case in the European Golden Shoe. From 1968 until 1991, the award simply went to the highest goalscorer on the continent, regardless of the strength of league.
Awards were not initially handed out between 1991 until 1996, when the new system came into force. Since then, only two players playing outside what were the five highest-ranked leagues at the time have ever won the Golden Shoe - Henrik Larsson (2000/01) and Mario Jardel (2001/02).
The Golden Shoe has been tied in the past, most recently when Suarez and Ronaldo shared the honour in 2013/14. Going forward, though, the award will be given to the player who has played the fewest minutes if two of them end up on the same number of points.
This page covers the 2022/23 European Golden Shoe race.