European Assists King 2022/23: Neymar on fire and Muller makes fast start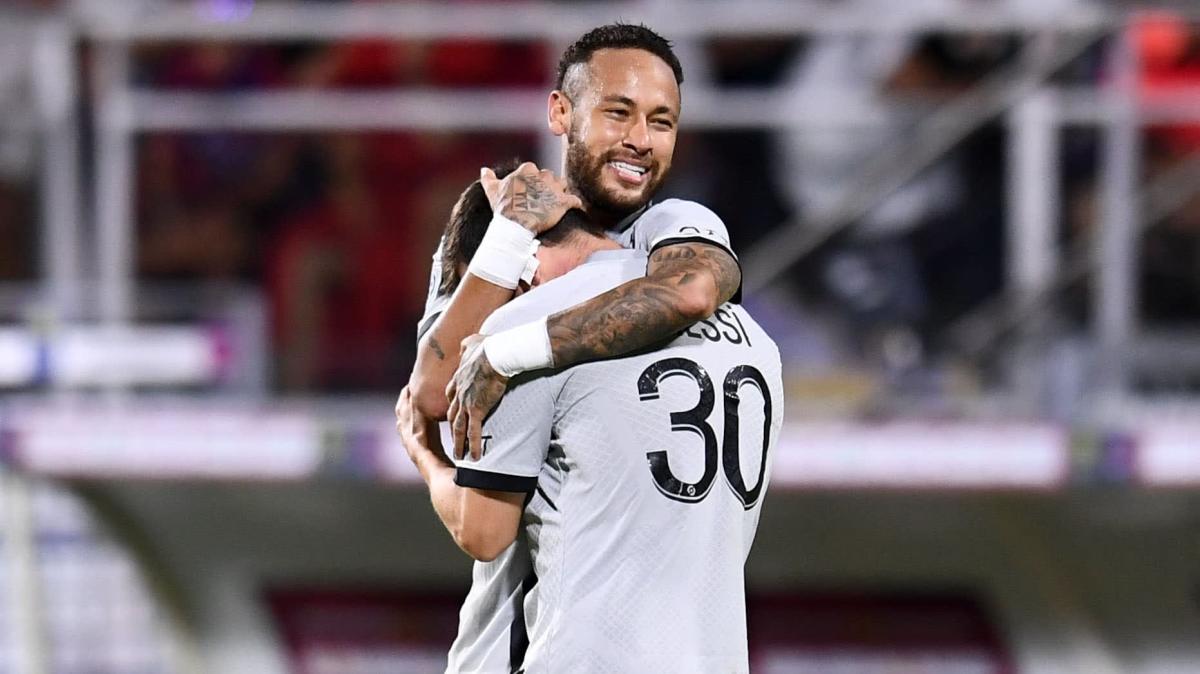 Players in football's biggest leagues have begun the battle to be crowned the most creative player in Europe this season.
The 2022/23 campaign will see another European Assists King award handed out, with Kylian Mbappe and Thomas Muller the players to beat after their exploits last season.
Bayern star Muller has been dominant over recent years, impressively being named the continent's top creative player for the previous three seasons despite the Bundesliga having only 34 games rather than the 38 of many other major leagues.
Last year, through, he had to share the award with PSG star Mbappe, as both players finished level after racking up an impressive 18 league assists.
Mbappe and Muller therefore headed into this season as one of the top candidates to produce the most assists in Europe.
Another PSG forward, Lionel Messi, was also a prime contender to register the most assists in Europe's top-five leagues, having performed consistently well in these standings over recent years.
He was a prolific creator in France last season and previously posted strong assist totals most years for Barcelona in La Liga.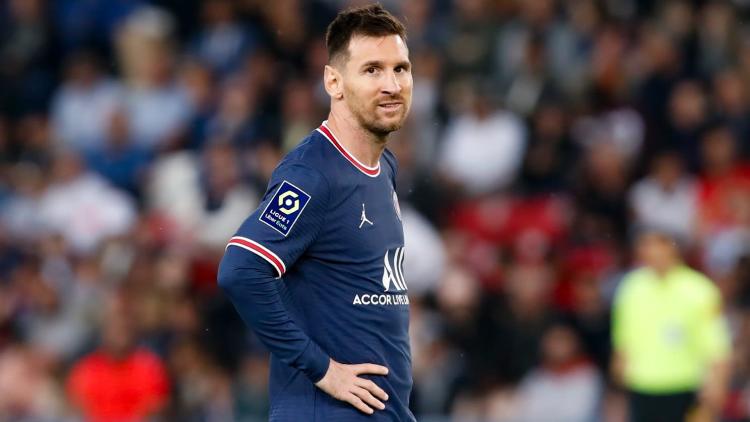 In the Premier League, it was Kevin De Bruyne, Trent Alexander-Arnold and Bruno Fernandes who led the betting odds to create the most goals in England's top flight as the season begins.
They will hope to mount a challenge that ends Muller's run at the top of the creative charts.
The 2022/23 European Assist King award will be won by the player who provides the most assists in the top-five European leagues – the Premier League, La Liga, Bundesliga, Serie A and Ligue 1.
There are no coefficients or scales used for these leagues - just ranking the most goals created by each player in the top-five leagues condensed into a single table.
We will also track the players who produce the most assists in each of those five divisions individually, so stay tuned to this page for the latest standings throughout the campaign.
Who has the most assists in Europe?
While his team-mates Kylian Mbappe and Lionel Messi are among the prime candidates to win this award, PSG also have another talented creator in Neymar.
The Brazil star has made a sensational start to the season, creating THREE goals in PSG's emphatic 5-0 win at Clermont Foot, as well as scoring himself.
That gives Neymar the early lead in the race to set up the most goals in Europe this season.
Neymar's best previous assists tally in a season is 13, a total which he reached in just 20 games during his first campaign with PSG (2017/18).
The tremendous Thomas Muller has also made a magnificent start, setting up two goals during Bayern Munich's thumping 6-1 win at Europa League winners Eintracht Frankfurt.
Muller set up strikes for Jamal Musiala and Serge Gnabry to ensure he sits in touching distance of Neymar.
There were no players in the Premier League who registered more than one assist on the first matchday of 2022/23, but Kevin De Bruyne was among the notable names to get off the mark, setting up a goal for new signing Erling Haaland as Man City beat West Ham.
Players in La Liga and Serie A will start their seasons this weekend as the race to be crowned the most creative player in Europe hots up.
Most assists in Europe 2022/23
| Player | Team | Assists |
| --- | --- | --- |
| Neymar | PSG | 3 |
| Thomas Muller | Bayern | 2 |
| Alassane Pléa | Gladbach | 2 |
| Rémy Cabella | Lille | 2 |
| Lionel Messi | PSG | 1 |
| Kevin De Bruyne | Man City | 1 |
| Son Heung-min | Tottenham | 1 |
| Alexandre Lacazette | Lyon | 1 |
| Dejan Kulusevski | Tottenham | 1 |
| Darwin Nunez | Liverpool | 1 |
Who had the most assists in previous seasons?
Thomas Müller and Kylian Mbappe shared the European Assists King award with 18 goals created each last season, beating Lionel Messi (14) into third place.
Mohamed Salah (13) was in a tie for fourth position after registering the most Premier League assists, while Domenico Berardi and Ousmane Dembele (both 13) came out on top in Serie A and La Liga respectively.
Muller was named the European Assists King outright in each of the previous two seasons (2019/20 and 2020/21), as he recorded 40 assists across those campaigns in the Bundesliga.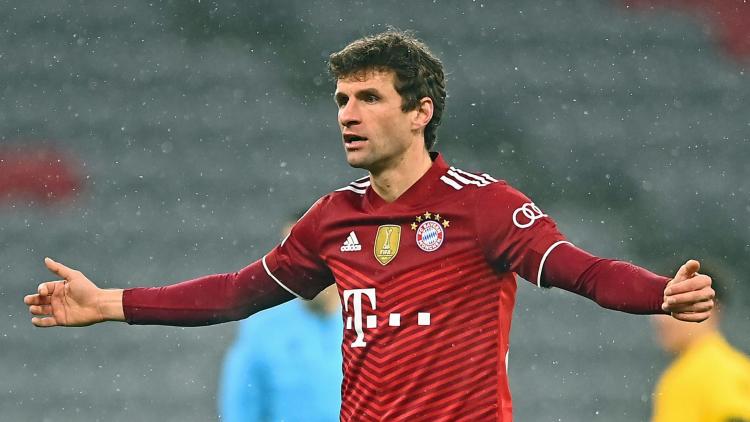 The Bayern star finished five assists clear of joint runners-up Harry Kane and Filip Kostic in 2020/21, with 19 goals created in total.
Iago Aspas (13) had the most assists in La Liga that year, while Ruslan Malinovskiy and Memphis Depay (both 12) topped the assist charts in Serie A and Ligue 1 respectively.
Muller's first crown came when he had 21 assists to only just beat Messi, who had 20 in La Liga 2019/20 for Barcelona. Kevin De Bruyne was another to narrowly miss out after he also set up 20 goals and topped the Premier League charts.
The award for most creative player in Europe in 2018/19 went to Eden Hazard. He had 15 assists for Chelsea, meaning he narrowly beat Jadon Sancho (14) and Ryan Fraser (14) to the award.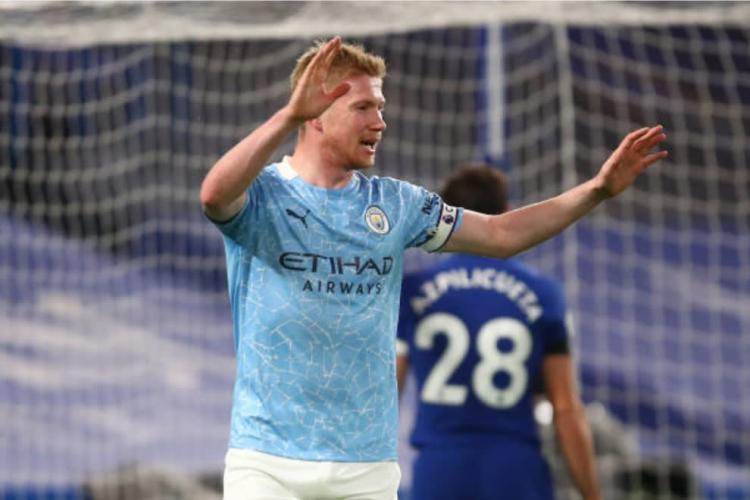 De Bruyne had the most assists in Europe during 2017/18. He created 16 goals for his Man City team-mates. Leroy Sane (15), Dimitri Payet (14) and Luis Alberto (14) all narrowly missed out.
Previous winners
| Season | Winner | Assists |
| --- | --- | --- |
| 2021/22 | Thomas Müller, Bayern/Kylian Mbappe, PSG (shared) | 18 |
| 2020/21 | Thomas Müller, Bayern | 19 |
| 2019/20 | Thomas Müller, Bayern | 21 |
| 2018/19 | Eden Hazard, Chelsea | 15 |
| 2017/18 | Kevin De Bruyne, Man City | 16 |
What is an assist?
An assist in football is usually credited to the player who plays the final pass or cross before a goal is scored. A player may receive recognition for creating a goal by being awarded an assist even if the pass or touch they have made to set up the goalscorer is unintentional.
There can be slight differences in how assists are recorded and allocated depending on the criteria of each official competition. For example, if a player's pass towards a goalscorer takes a deflection on its way to the intended target, an assist is often not credited. A player who wins a penalty that is then scored does not usually get an assist either.
As well as a recognised official statistic, assists are often important in fantasy football games and betting markets.