Grealish reveals hope to one day play under Mourinho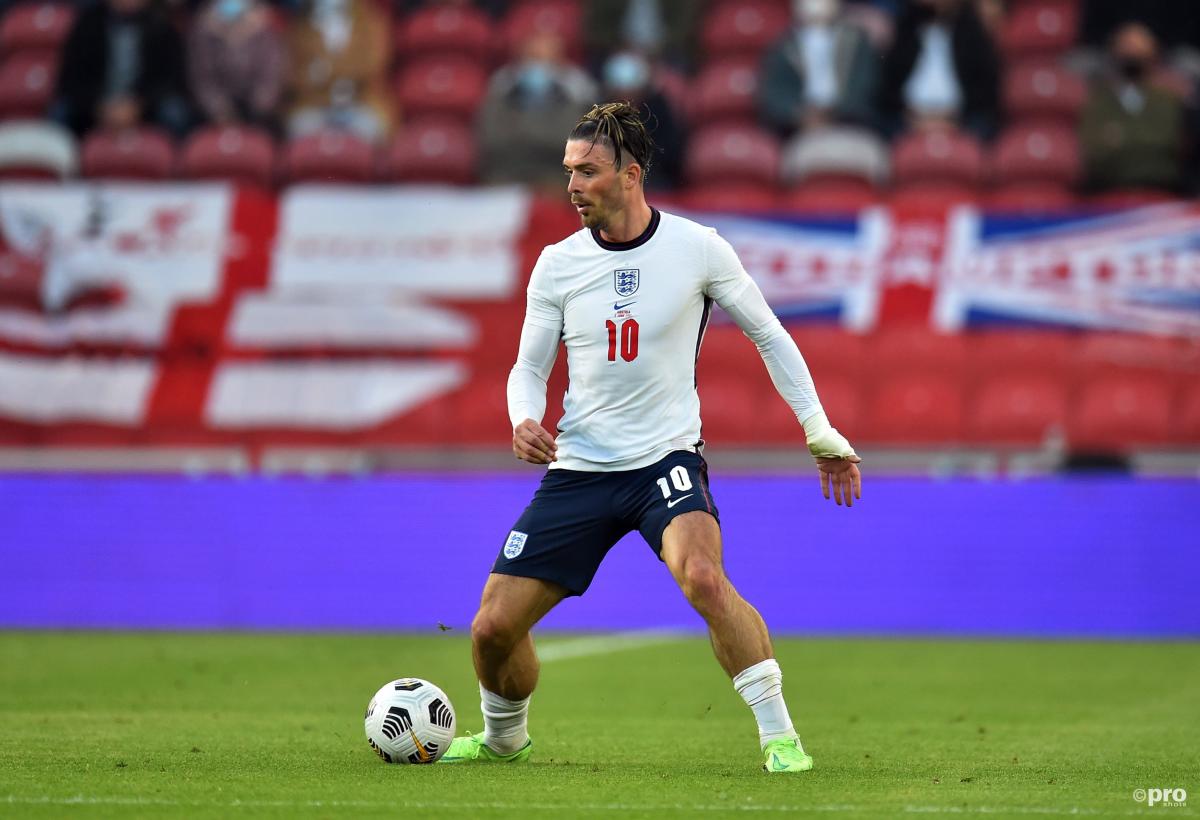 Jack Grealish has revealed an admiration for former Manchester United, Real Madrid and Chelsea manager Jose Mourinho and hopes to one day play under the legendary Portuguese coach.
The Aston Villa captain is currently on international duty with England at the European Championship and Mourinho, in an interview with talkSPORT, campaigned for him to start the opening game against Croatia, which didn't happen.
Mourinho was full of praise of Grealish and even likened him to Real Madrid and Barcelona legend Luis Figo, whom he coached at Inter.
"I don't like making comparisons, especially with a Golden Ball winner, but Grealish reminds me of my Figo," he said.
"Figo, I had him in different periods in my career but I had him in his last season as a player at Inter Milan and even in his last season he was like, 'give me the ball and I will resolve the problems for you'.
He's done unbelievable things in the game. Hopefully one day I could play under him
-
"The way Grealish gets the ball and attacks people, gets fouls, gets penalties, he's very powerful, I like him very much."
Grealish has now reacted to the positive words from Mourinho, and it seems like the respect is mutual.
"I heard what Mourinho said, a lot of people sent me that," he said.
"You try not to listen to too much, whether it's good or bad. It's always nice when people are speaking about you, especially someone like Jose Mourinho.
"He's done so much in the game, he's such a popular man in football and he's not short of football knowledge.
"Luis Figo is someone who I looked up to when I was a kid. He was an unbelievable player, but the main thing was it came from Mourinho, who is an unbelievable manager.
"He's done unbelievable things in the game. Hopefully one day I could play under him."
Grealish's future
Despite suffering a shin injury that saw him miss around three months of the season, Grealish was again one of the most exciting players in the Premier League.
In 24 starts he scored six goals and recorded 10 assists, with the latter only bettered by Harry Kane, Kevin De Bruyne and Bruno Fernandes.
His performances have catalysed plenty of transfer speculation this summer, with Man Utd and Manchester City the two clubs leading the race for his signature.
The Red Devils allegedly turned down the opportunity to sign Grealish last summer due to Aston Villa's asking price, but they could reignite their interest after his further development as a star player in the league.
That could depend on any move for Jadon Sancho, however.
As for Man City, they are looking to strengthen after winning the league but falling short in the Champions League final.
Pep Guardiola is apparently a fan.
Grealish has a long time remaining on his current contract, though, which means Villa are in a position to demand in excess of £80 million for their captain.