AC Milan's 10 most expensive transfers of all time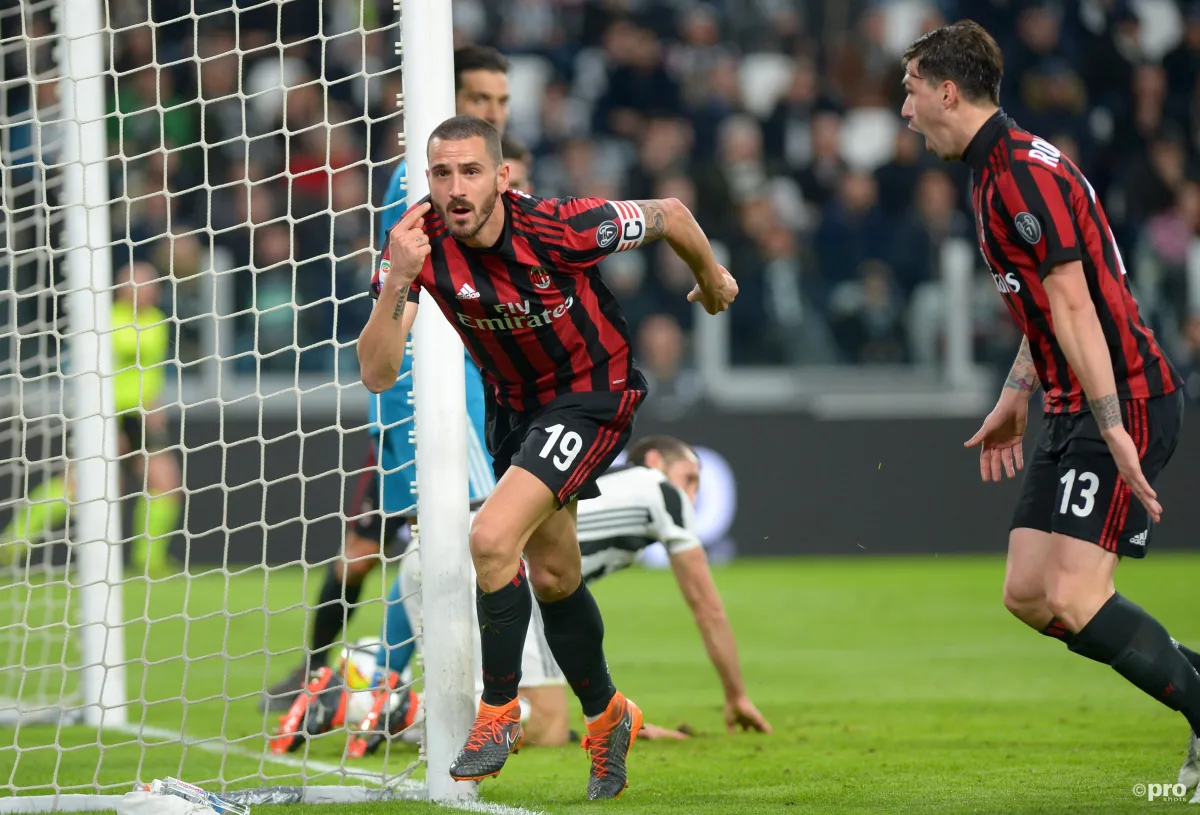 While they may not be challenging for Champions League titles like they used to, Milan remain one of the most prestigious and well-supported clubs in European football.
The Rossoneri's 2022 Scudetto victory confirmed that they are on their way back to becoming a major power again.
Here are Milan's 10 most expensive transfer signings of all time.
10. Charles De Ketelaere - £28m (from Club Brugge, 2022)
After winning the 2022 Scudetto in a dramatic final-day of the season, Milan set about improving their squad ahead of the next campaign.
Their marquee signing of the summer was wonderkid Charles De Ketelaere, who was tipped to be the next big star of Belgian football.
The attacking midfielder was compared to former Milan stars Kaka and Rivaldo. However, so far he has been a big disappointment in his first season at San Siro.
9. Alessandro Nesta - £28m (from Lazio, 2002)
In a major coup at the time, Milan beat Juventus and Inter to the signature of Alessandro Nesta, poaching him from Lazio on a lucrative deal.
At 26 years of age at the time, Nesta would go on to become a Milan legend, captaining the side and winning every title possible during a 10-year stint.
The centre-back won the World Cup with Italy while in his prime at Milan to go with three Serie A titles, two Champions League crowns and three each of the Coppa Italia and Italian Super Cup.
Still a revered name in Milan and throughout Italy as a whole, Nesta is certainly one of the biggest success stories in this list.
8. Carlos Bacca - £30m (from Sevilla, 2015)
Fresh from a match-winning brace in the Europa League final, Carlos Bacca left Sevilla for San Siro in the summer of 2015 with a burgeoning reputation.
Bacca scored 20 goals in La Liga that season to go with seven in the Europa League, and his first season at Milan was similarly impressive.
The Colombian hit the ground running with 18 goals in his first season, featuring in every Serie A game.
But after a 13-goal second season, Bacca was loaned to Villarreal in a move that was made permanent the following year, with Milan getting just £6 million back for the striker.
7. Krzysztof Piatek - £32m (from Genoa, 2019)
In terms of hitting the ground running, it's difficult to go past Krzysztof Piatek's first six months in Milan colours.
The Pole was in fine form for Genoa scoring 13 goals in 19 games when Milan snapped him up in January of 2019 just six months after he had left his native Poland for Italy.
Piatek's form continued in the Rossoneri shirt. After coming off the bench for his debut against Napoli, Piatek would go on to score in each of the next five games, including two braces.
But just as quickly as it began the purple patch came to an end. Piatek scored three goals in the last 10 matches of the season and he was sold to Hertha Berlin just 12 months after he signed, for another considerable financial loss.
6. Filippo Inzaghi - £33m (from Juventus, 2001)
Filippo Inzaghi seems to divide opinion among Italian football fans, but one thing that was undisputed was his knack for the big occasion.
His brace in the 2007 Champions League final would have been enough to pay back the transfer fee that Milan parted with on its own, let alone the rest of a fabulous career at San Siro.
Inzaghi scored 126 Serie A goals in 300 games for Milan with a further 29 in the Champions League, retiring in 2012 with three leagues and two Champions Leagues tucked under his arm.
It was an expensive deal at the time, but Super Pippo wrote his name into club folklore and has been one of the most successful transfers in the club's history to date.
5. Mattia Caldara - £33m (from Juventus, 2017)
When Leonardo Bonucci made it clear that he wanted to return to Juventus after just one year away, Milan allowed him to go back to Turin but demanded Matta Caldara be included in the deal.
Ultimately, a sort of swap deal occurred but money was indeed exchanged for both with Caldara coming to San Siro.
However, a lack of form and injuries meant he never justified his price, as one cruciate ligament injury in particular kept him out for a long period.
He has recently been loaned out successively, first back to Atalanta, then to Venezia and Spezia.
4. Andre Silva - £34m (from Porto, 2017)
The second most expensive player in new owner Yonghong Li's extravagant 2017 spending spree was young Porto striker Andre Silva.
At the time Silva had a growing reputation following his goalscoring exploits for the Porto youth sides and into the first team.
Ultimately, the move arguably came too quick for the Portuguese forward as he didn't flourish under the pressure of being the new big money striker at San Siro.
He would leave on loan for Sevilla a year later, followed by a loan to Eintracht Frankfurt where he then moved permanently a year later.
3. Lucas Paqueta - £35m (from Flamengo, 2019)
Milan attempted to replicate the huge success they had bringing Kaka to Europe from Brazil at a young age by acquiring wonderkid Lucas Paqueta from Flamengo in January of 2019.
Paqueta had quite the reputation from his time in Brazil for playing with flamboyancy but also with a dribbling strength and a mean strike on goal.
The pressure to be the next Kaka ultimately proved too much for him as he didn't live up to his transfer fee.
He rebuilt his career at Lyon before moving on to West Ham.
2. Rui Costa - £37m (From Fiorentina, 2001)
When Fiorentina head coach Fatih Terim got the Milan job ahead of the 2001/02 season, one of his first orders of business was to bring Viola playmaker Rui Costa with him.
'The Maestro' would become Milan's most expensive transfer at that time following the deal which was worth 85 billion Lire.
Costa subsequently became Milan's main creative force and helped the club to one Champions League title, one Serie A title and one Coppa Italia during his spell there before eventually losing his place in the team to a young Brazilian named Kaka.
1. Leonardo Bonucci - £38m (From Juventus, 2017)
In what was certainly viewed as a slightly bizarre transfer at the time, Leonardo Bonucci left all-conquering Juventus in the summer of 2017 for their rivals, Milan.
Having formed one of the most formidable backlines in the history of Juventus alongside Gianluigi Buffon, Giorgio Chiellini and Andrea Barzagli, Bonucci made the decision to jump ship to the Rossoneri after seeing his relationship sour with head coach Massimiliano Allegri.
The Italian's move came during a major transfer splurge from Milan and new owner Yonghong Li which saw him spend £175 million in just one transfer window.
After failing to find his best form for Milan, Bonucci would eventually return to Juventus after just one year away.