Liverpool's 10 most expensive transfers of all time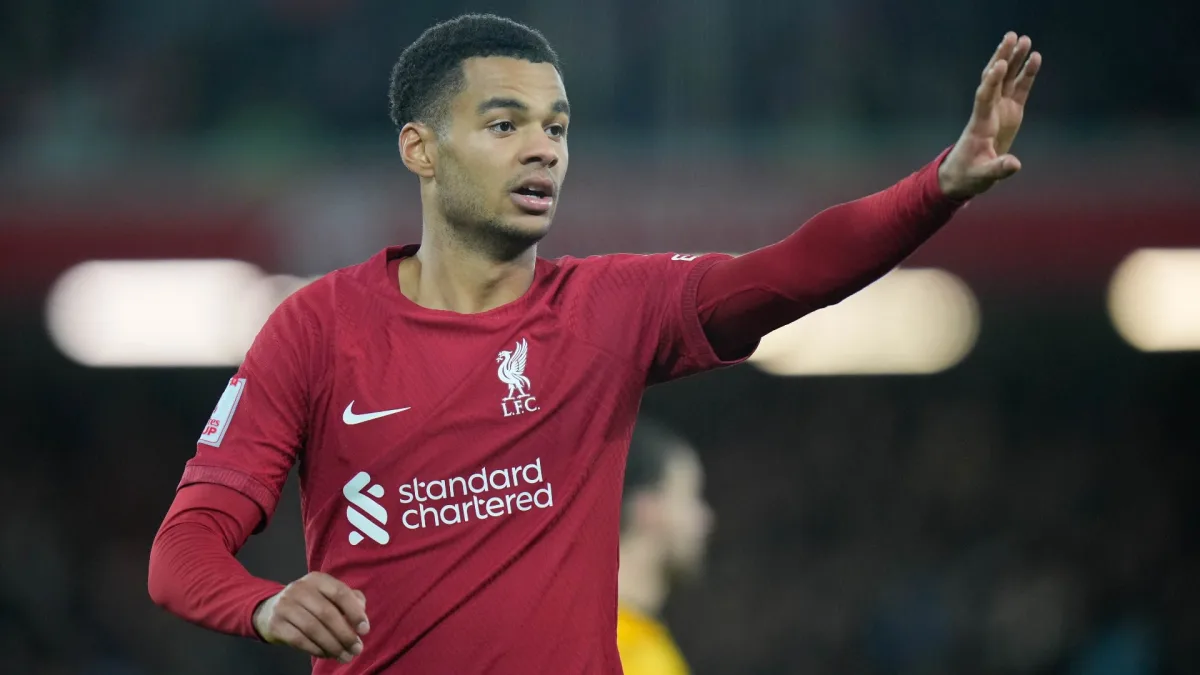 After buying the club in late 2010, the Fenway Sports Group set about changing the fortunes of Liverpool for the better and reached into their deep pockets to do so.
They struggled to make an impression initially, but they've found success in recent times, winning the Champions League in 2019 and the Premier League for the very first time in 2020.
READ MORE: Chelsea's 10 most expensive signings of all time
Who are Liverpool's top 10 most expensive signings?
Many of the players on this list helped guide the club to those famous wins, but which players are the 10 most expensive in Liverpool history?
10. Mohamed Salah - £37.8m (from Roma, 2017)
Salah has gone down in Anfield folklore, and the heights he set in his debut campaign has meant he simply hasn't received the recognition he deserves since.
Like Mane, he scored on his league debut and after that, he couldn't stop scoring. 43 others followed in his maiden year, and he broke the record for the most Premier League goals in a single season, with 32.
He's managed to consistently net every since then, and is yet to drop below 23 goals in all competitions in a single year.
He scored the opener in their Champions League final win, and was the top scorer as they won the Premier League; Salah is a Liverpool legend.
9. Diogo Jota - £40m (from Wolves, 2020)
Signed from Wolves, Diogo Jota was seen as necessary back-up to the formidable front three of Salah, Mane and Roberto Firmino, but his performances were so impressive that he started pushing for the starting XI.
Hampered by a mid-season injury, Jota still managed 13 goals in all competitions for the Reds in his first campaign, and at times had displaced either Firmino or Mane. He then scored 21 in all competitions in his second season.
He added depth to a forward line in desperate need of some, and whilst the fee was seen as excessive, he's proven to be worth the money.
8. Fabinho - £40.5m (from Monaco, 2018)
Patrolling the pitch and protecting the back four, Fabinho is a formidable defensive midfielder, and like the aforementioned Firmino, Mane and Salah, he was crucial in Klopp's rebuild of Liverpool.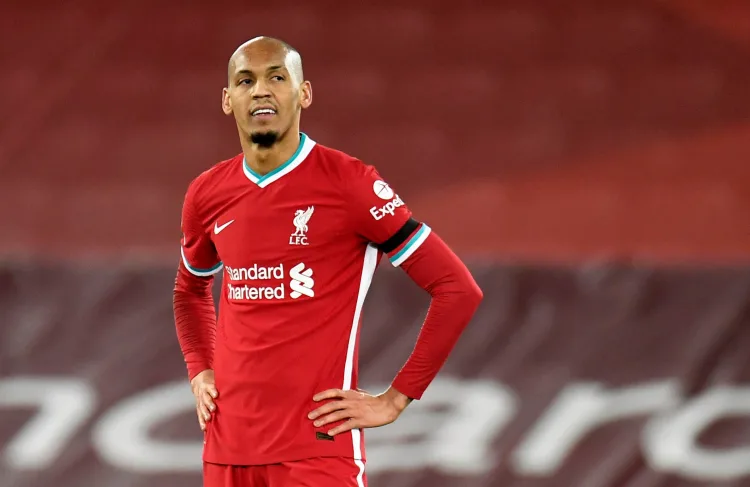 He is finally being recognised as one of the world's best defensive midfielders, and for £40m, it's been a steal.
7. Christian Benteke - £41.8m (from Aston Villa, 2015)
Finally, a transfer that didn't work out. Christian Benteke arrived at Anfield having scored 49 goals in three seasons at Aston Villa.
However, he spent just one season at Liverpool, scoring 10 goals, after starting just 14 league games, and was sold for £28m to Crystal Palace; a decent fee, but certainly a loss.
One memorable moment was his incredible acrobatic goal against Manchester United at Old Trafford, but overall, this move failed.
6. Luis Diaz - £50m (from Porto, 2022)
Mohamed Salah, Roberto Firmino and Sadio Mane provided many years of brilliant service for Liverpool.
However, as we moved into 2022 and all three players entered into or towards their thirties, it became apparent that Liverpool needed to find a new attacking superstar,
They hoped that player would be Porto winger Luis Diaz, who was signed in January 2022 for an initial fee of £37.5m, with potential add-ons of £12.5m.
The Colombian had emerged as one of Europe's most exciting attackers during two-and-a-half years in Portugal.
5. Cody Gakpo - £50m (from PSV, 2023)
Liverpool faced an injury crisis in attack going into the new year of 2023 and moved on the market to sign PSV attacker Cody Gakpo for a fee of £50m, including bonus payments.
In the process, Liverpool got one over rivals Man Utd, who had been expected to buy Gakpo themselves in January 2023.
Gakpo emerged in 2022 as one of Europe's most exciting young attacker and he had been one of the stars of the 2022 World Cup, scoring three times for a Netherlands team that reached the quarter-final.
4. Naby Keita - £54m (from RB Leipzig, 2018)
After an impressive couple of seasons at RB Leipzig, Liverpool decided that Naby Keita was the ideal signing to bolster their midfield options, and splashed over £50m on him.
In retrospect, that fee was far too much, and Keita is yet to pay it back with his performances. Klopp hasn't trusted the Guinea international all that much, preferring Gini Wijnaldum, Jordan Henderson and the aforementioned Fabinho..
Keita has also struggled with injuries, and has missed far too many games since the move to England.
As such, he's failed to make over 25 starts in all competitions in a single campaign at the club, and in 2020/21, he played just 522 minutes in the Premier League.
It's been a move that hasn't worked out, but he still has time to turn it around if given the chance.
3. Alisson - £56.3m (from Roma, 2018)
Signed in the same summer as Keita, Alisson has fared much better at Anfield than the Guinea midfielder, as he finally ended Liverpool's goalkeeper woes.
First Simon Mignolet was a liability, then came Loris Karius, whose errors cost the Reds the 2017/18 Champions League. Alisson was signed, and immediately fixed things at the back.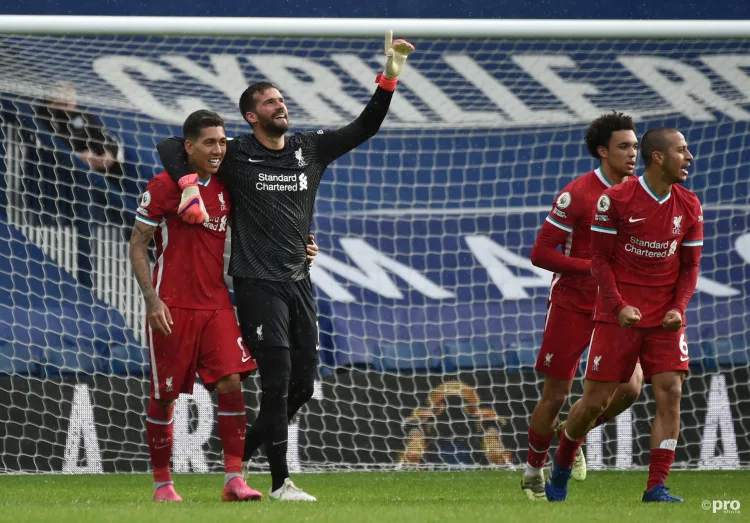 He kept 27 clean sheets in all competitions in his first year and it was his rock-solid base that helped them lift the Champions League trophy that year.
He formed an excellent understanding with his back-four and that foundation led to the Premier League triumph in 2020.
Although he suffered a shaky few games in 2020/21, his late winning header against West Brom helped secure Champions League football. He was outstanding again in 2021-22 as Liverpool narrowly missed out on a historic quadruple.
2. Virgil van Dijk - £76.2m (from Southampton, 2018)
Arguably the most important signing in Liverpool's recent history, Virgil van Dijk changed the fortunes of the club for the better after his arrival from Southampton in January 2018.
He guided them to the Champions League final in his first six months, and followed that up by winning the competition the next year.
Becoming the best centre-back in the world, Van Dijk was the runner-up in the 2019 Ballon d'Or and his leadership and distribution at the back was potentially the most important part of their title-winning team.
His importance was highlighted by the Reds' poor form in 2020/21 once he was sidelined through a knee injury he suffered in the Merseyside derby. He returned to his best the following campaign.
It's not often that a £75m player is deemed a bargain, but Van Dijk has proven to be one since he swapped St Mary's for Anfield.
1. Darwin Nunez - £85.6m (from Benfica, 2022)
Darwin Nunez became the most expensive player in Liverpool's history when he signed from Benfica in the summer of 2022.
Liverpool agreed to pay an initial £64.2m (€75m) plus £21.4m (€25m) in add-ons to reach the final £85.6, (€100m) fee.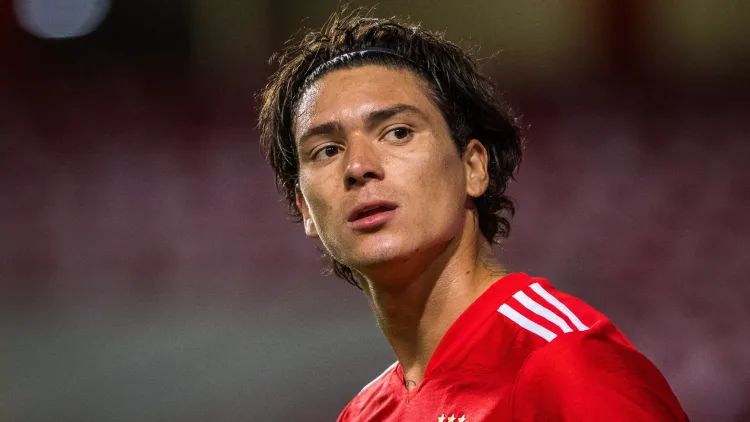 Jurgen Klopp was searching for another attacker to replace the outgoing Sadio Mane and wanted someone who could also offer a direct threat.
Nunez had impressed in the 2021-22 season by scoring 34 goals in 41 games, including strikes home and away against Liverpool in the Champions League quarter-finals.
Liverpool will be hoping he is as successful as Uruguayan legend Luis Suarez at Anfield.