Man Utd's 10 most expensive signings of all time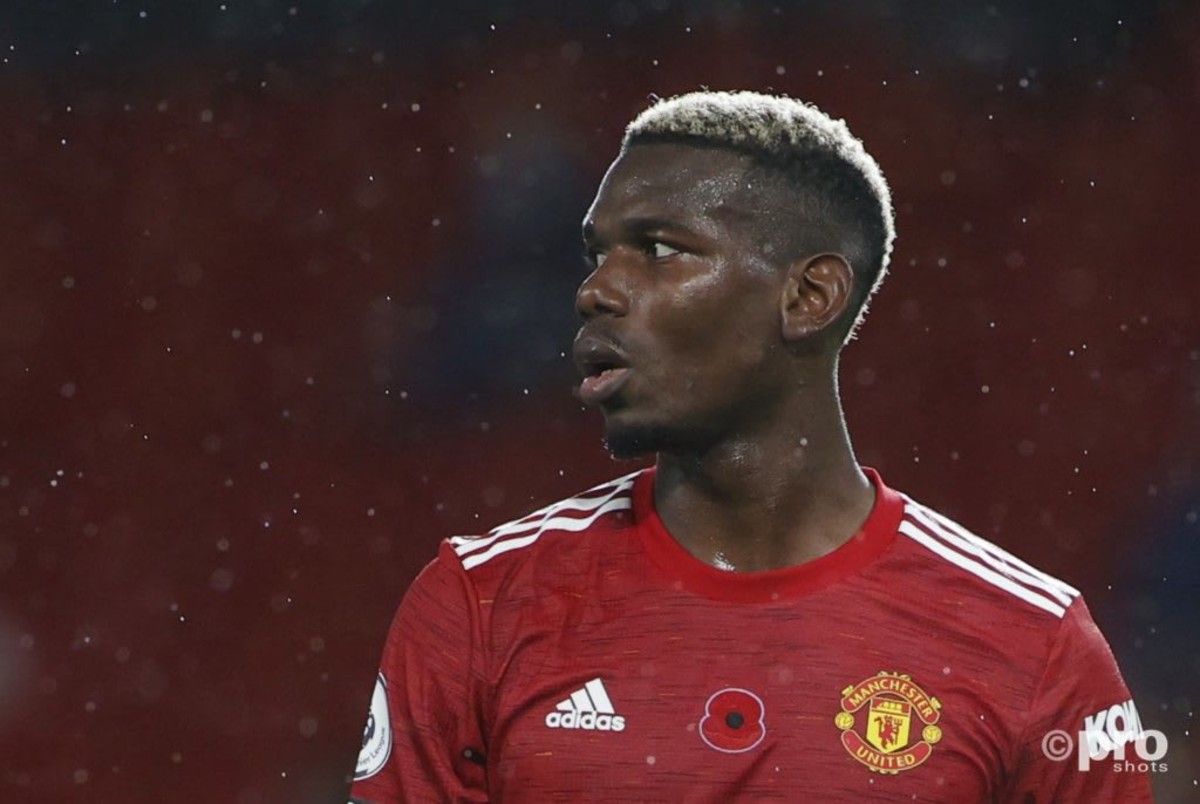 Manchester United have been arguably the biggest club in English football for the better part of the last four decades, and with that has come significant financial power.
The Red Devils have dipped into their pockets to purchase some of world football's greatest talents, with many of them proving successful but some not quite standing the test of time.
Here are Manchester United's 10 most expensive transfers of all time, from big name signings from abroad to established Premier League talent.
10. Anthony Martial - £36m (from Monaco, 2015)
Anthony Martial nearly paid back his entire transfer fee on his debut alone with a memorable goal against Liverpool at the Stretford End.
A 19-year-old at the time, Martial became the most expensive teenager in English football history, with some raising eyebrows at the size of a fee for what was a then relatively raw player.
The Frenchman has more or less put those questions behind him, though, despite an inconsistent run at United, highlighted by a 17-goal season in 2019/20 which was followed up by a measly four goals and three assists in 2020/21.
9. Juan Mata - £37.1m (from Chelsea, 2014)
After falling out of favour with Jose Mourinho at Chelsea, Juan Mata made the shock move to Old Trafford in 2014 in an attempt to save David Moyes' fledgling season.
The Spaniard didn't quite do that, but six goals and three assists in his first half-season was a great start.
While falling short of emulating the form of his first two seasons at Chelsea, Mata has been a steady contributor across the board for the Red Devils, until the last couple of seasons where a combination of age and United's development have him well on the outskirts.
8. Nemanja Matic - £40m (from Chelsea, 2017)
Mourinho turned the tables in 2017, signing Nemanja Matic for the second time in three years, having initially brought him back to the Blues from Benfica.
The Serbian was coming off the back of a tremendous season as Chelsea romped to the Premier League title, and he continued his imperious form in his first campaign at United, stamping his authority as one of Europe's top holding midfielders at the time.
Since then though it has been a steady decline for the now 32-year-old, with appearances decreasing every season and his impact along with it, and his future could well be elsewhere very soon.
7. Bruno Fernandes - £47m (Sporting Lisbon, 2020)
As far as immediate impact, this could well be the top of the list. Arriving in January 2020, Bruno Fernandes has taken Ole Gunner Solskjaer's side to new heights in his first 18 months.
Nominated for PFA and Premier League Player of the Year in his first full season, the Portuguese star amassed 45 goal contributions in his first 51 Premier League appearances.
The one thing missing from the early part of his United career is silverware, and that will continue to be the driving force for Fernandes in the years to come.
6. Fred - £47m (from Shakhtar Donetsk, 2018)
A polarising figure in the current Manchester United side, Fred arrived after a long-standing transfer battle with the likes of Manchester City.
The Brazilian struggled to adapt in first season, playing just 17 times, but has grown to become a regular contributor for Solskjaer.
A staunch defensive presence in midfield but at times far from eye-catching on the ball, Fred continues to pose as many questions as answers to the United fans.
5. Aaron Wan-Bissaka - £50m (from Crystal Palace, 2019)
Aaron Wan-Bissaka broke through very quickly at Crystal Palace, and just as quickly he was off to Old Trafford in this mega-money deal.
Undoubtedly a big talent at 23 years of age, Wan-Bissaka has been another one that has split opinions among fans.
Praised for his defensive work but not so much for his attacking output, Wan-Bissaka has plenty of room for improvement after what has been a relatively steady start to his United career.
4. Angel Di Maria - £59.7m (from Real Madrid, 2014)
After going to the World Cup final with Argentina and with years of pedigree at Real Madrid, Angel Di Maria was a monumental signing for United, a club record at the time in 2014.
With the No.7 on his back, Di Maria started well with three goals and four assists in his first six games, including that gorgeous, impudent chip at Leicester.
But it very quickly went south with rumours of a rift behind the scenes. His wife would later label Manchester a "s***hole" as the pair turned to Paris after just 12 months in England.
3. Romelu Lukaku - £75m (from Everton, 2017)
Romelu Lukaku had a very up and down time at United, joining for a hefty sum of money after a series of great seasons at Everton.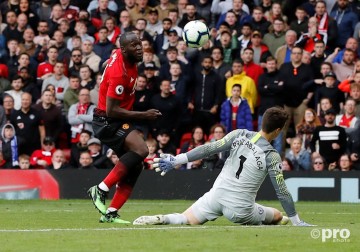 The Belgian scored 16 and 12 goals in his two Premier League seasons at the club, respectively, before leaving and going on to greater heights at Inter.
All in all, two relatively decent seasons and a sale that recouped most of the fee that was parted with for him, he wasn't the colossal failure he is sometimes made out to be.
2. Harry Maguire - £80m (from Leicester City, 2019)
It was 18 months after Liverpool made Virgil van Dijk the most expensive defender in history when Man United broke that record by taking Harry Maguire from Leicester.
It took the Englishman just half a season to become the permanent United captain, and despite initial concerns over the fee he has become one of the first names on Solskjaer's team sheet.
Maguire's impact on the team is felt more so when he is not in the line-up, and he will continue to be important for the Red Devils as they chase silverware in the coming seasons.
1. Paul Pogba - £89m (from Juventus, 2016)
Paul Pogba made his widely publicised return to Man United in the summer of 2016 for a world-record transfer fee at the time.
Another player that has come under intense scrutiny, largely because of the money spent on him, Pogba has frustrated fans with inconsistent performances.
Recent injury issues have halted his impact on the side, but when fit and when performing at his best, Pogba still remains one of, if not United's most important and influential player on any given matchday.