Bad Transfers: Kaka to Real Madrid, 2009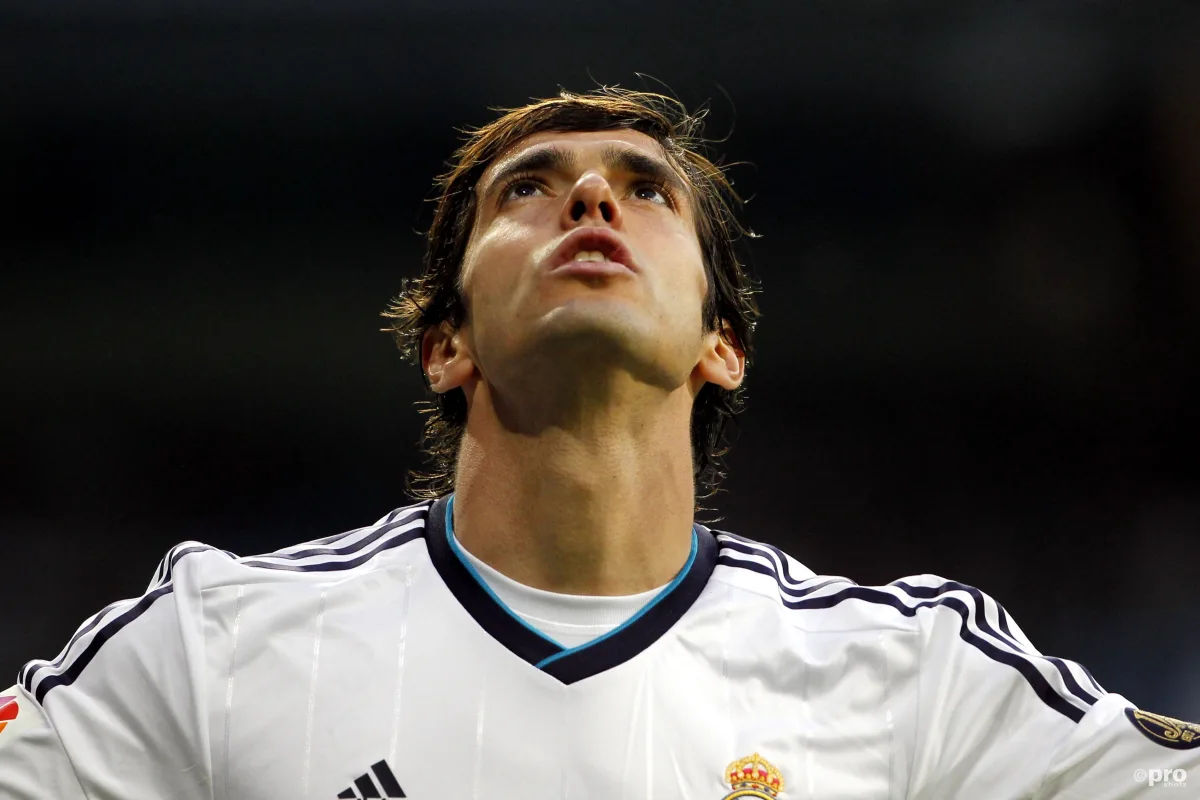 Who remembers that heady summer of 2009, when Real Madrid seemingly had money on tap to buy whoever they wanted? Florentino Perez returned to his kingdom after being ousted from the position of president three years earlier, and he was intent on making the most extravagant of statements.
Perez spent in excess of €265m in an attempt to establish Los Blancos as the dominate side in La Liga. The construction magnate had watched bitter rivals Barcelona win the treble in 2008/09, playing a brand of football that had enthralled the world.
In came Cristiano Ronaldo, Kaka, Xabi Alonso, Karim Benzema, Raul Albiol, Alvaro Negredo, Ezequiel Garay and Alvaro Arbeola.
Perez broke the transfer record twice in the one summer. First the signing of Kaka, who arrived for €67m, and two weeks later he shattered it again, with the signing of Ronaldo from Manchester United for an estimated €94m.
And whilst Ronaldo achieved greatness in Spain, scoring more goals than he played games for Madrid, Kaka didn't even come close to hitting the same heights.
So what happened to the 2007 Ballon d'Or winner at the Santiago Bernabeu?
Kaka at Milan
The glory years. In retrospect, Milan era Kaka was the Brazilian at his pinnacle.
Bought in the summer of 2003 from Sao Paulo for a ridiculously low fee of €6m, not many had heard of the tall and elegantly dressed Kaka upon entry to the San Siro dressing room.
In his first training session, midfield pit bull Rino Gattuso thought he would show this young upstart what life at Milanello was really like. He barged into Kaka when the Brazilian had the ball, and Gattuso promptly bounced off him and fell to the floor. Everyone now suddenly took notice of the 21-year-old with immaculately groomed hair.
Kaka took to the challenges of Serie A like a duck to water. Some players need time to bed in, this wasn't the case for Kaka. Coach Carlo Ancelotti liked what he saw and immediately put him into the starting XI for the first game of the season away to Ancona, and both club and player never looked back.
Manuel Rui Costa was soon relegated to the bench, and Rivaldo was soon looking for a new club.
Trophies followed: Serie A in 2004, the Champions League in 2007, the FIFA World Club Cup in the same year, in addition to the 2007 UEFA Super Cup. Then came the individual honours.
Kaka's astonishing run in the 2006/07 season saw him finish as the Champions League's top scorer with 10 goals, as Milan avenged their dramatic 2005 final loss to Liverpool in Istanbul and won in Athens.
The Brazilian provided the winner for Pippo Inzaghi in the 2-1 win.
Later that year he was awarded the Ballon d'Or for his major contribution to Milan's success. He was the last player to win the gong before the Lionel Messi/Ronaldo duopoly took over for the next 11 years.
Then came the FIFA World Player of the Year award for 2007, in addition to UEFA Club Player of the Year.
In the mid 2000s, Kaka and fellow Brazil team-mate Ronaldinho were as intoxicatingly brilliant as football could get.
His first stint at the Rossoneri saw Kaka net 95 goals in 270 games in all competitions.
The move to Madrid
The beginning of the end for Kaka came in the January of 2009. Manchester City, now flush with cash after their takeover by Sheikh Mansour, tabled a ludicrously high bid, believed to be in the £100m plus range, for Kaka.
The Brazilian declined the offer, later citing that it wasn't the right time to move to Man City. However, the real disappointment for Kaka was that Milan had accepted the deal. The club were in debt, as they were entering into the last throes of the Silvio Berlusconi era.
Berlusconi had by this stage stopped investing heavily in the Rossoneri, and as football transfer fees and wages escalated, the former Italian Prime Minister was finding it difficult to compete.
Once Kaka learned of Milan's intent to sell, he knew his time in Italy was up. However, the Brazilian would choose his next destination – and it wouldn't be to a team in England.
Word then began to seep through towards the end of the 2008/09 season that Kaka was close to agreeing terms with Real Madrid.
Once Perez was confirmed as president of Los Blancos for a second time, the deal would go through, went reports. Perez was declared president on 1st June2009. One week later, the deal was formalised. Kaka was a Real Madrid player.
Kaka at Real Madrid
Kaka was 27 when he joined, but many believed that he was already past his physical peak.
His first season, 2009-10, was relatively successful. He scored eight times in 25 appearances in La Liga, in addition to a single goal in seven Champions League appearances.
But injuries began to take their toll on the once quicksilver Brazilian. Kaka made over 30 league appearances in each of his six seasons at San Siro, however in Spain he never once reached that figure in four campaigns.
He won a La Liga title in his third season at the club, and also won a Copa del Rey in his second.
There were the odd glimpses of his previous greatness at Madrid, but nothing on a consistent level.
Furthermore, then-Real Madrid coach, one Jose Mourinho, was never going to grant Kaka the tactical freedom he needed to fully maximise his potential.
Mourinho already had Ronaldo in the side, a player famous for his lack of defensive diligence. Mourinho was never going to afford the Brazilian the same luxury.
At the end of the 2012-13 season, Kaka decided that his spell in Madrid was up, and he asked to leave the club.
He returned to Milan for a season, before moving on to MLS side Orlando City
In total, he made 120 appearances in all competitions for Los Blancos, scoring 29 times.
What went wrong?
It's more a case of 'what went right?' for Kaka at Real Madrid.
The move seemed ill-advised from the start, especially when the club broke the transfer record two weeks later to sign Ronaldo from Manchester United. Kaka was overshadowed by the Portuguese star and was reduced to an afterthought.
Despite playing in a stellar Milan team that included the likes of Andriy Shevchenko, Rui Costa, Hernan Crespo, Andrea Pirlo and Clarence Seedorf, everything went through Kaka for the most part. His arrival in 2003 transformed Milan from a great side to arguably the best in Europe in that four-year period, from 2003-07.
| | | | | |
| --- | --- | --- | --- | --- |
| Club | Season | Apps | Goals | Assists |
| Real Madrid | 2009/10 | 25 | 8 | 7 |
| Real Madrid | 2010/11 | 14 | 7 | 5 |
| Real Madrid | 2011/12 | 27 | 5 | 10 |
| Real Madrid | 2012/13 | 19 | 3 | 4 |
In Spain, Kaka was simply just another high-profile signing by Florentino Perez. He became lost in the shuffle. This, in addition to his body breaking down, meant the Kaka we all saw and fell in love with at Milan no longer existed. He lost that initial burst of beguiling pace that separated him from just about every other player of the era.
Kaka wasn't a traditional No. 10 in the shape of Juan Roman Riquleme, Francesco Totti or Ronaldinho. His game was about rapid acceleration, and when that dissipated, he couldn't mask the deficiencies in his game with unbridled vision like the aforementioned trio, and by 28 years of age he was yesterday's man.
But there is always the glorious first stint at Milan, where he achieved legendary status.