Enzo Le Fee - the complete midfielder linked to Liverpool and Leicester City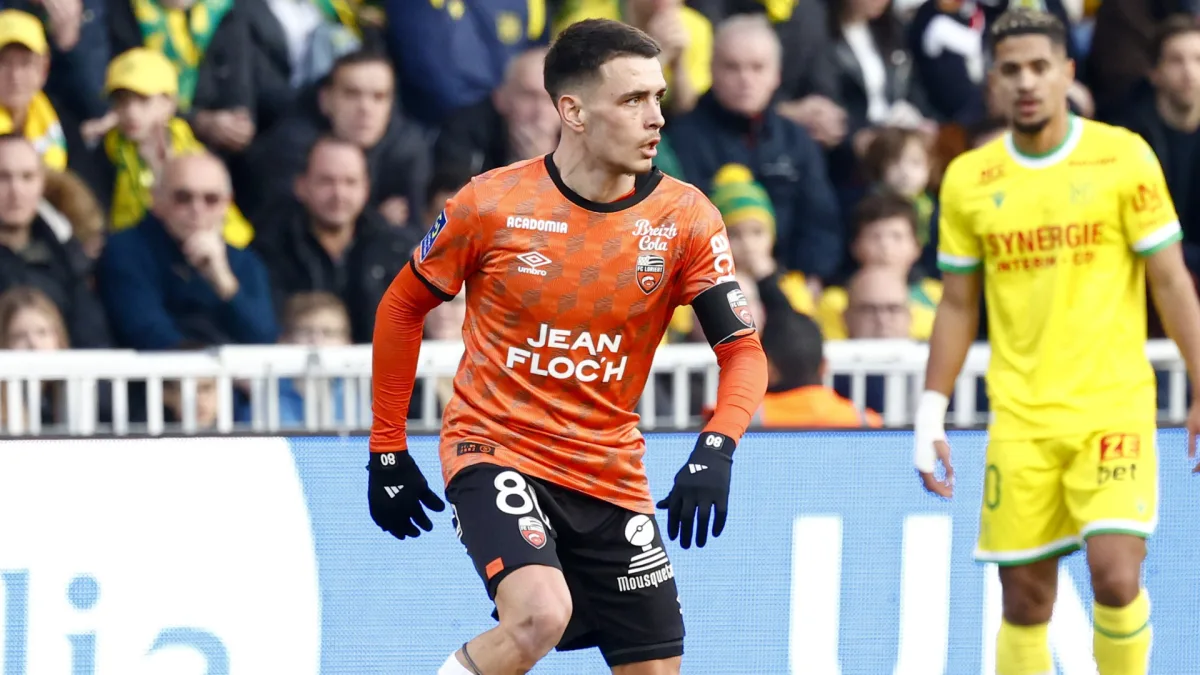 What does an elite side look for in a midfielder nowadays?
A tackler? Someone who can press, carry, shoot, assist, or deliver? The answer is: all of the above.
Indeed, it's a growing trend that the big clubs want midfielders who can do pretty much anything, whether that be an adept No.6 and offering great press resistance, or being further ahead and forging chances and scoring themselves.
READ MORE: Liverpool's 'key' to unlocking €150m Bellingham transfer
It's why Jude Bellingham has been earmarked for a huge summer move this upcoming window. It's why Chelsea broke the British transfer record by bringing in Enzo Fernadez from Benfica in January.
Clubs want players who can do a bit of everything - and do it well.
It's only natural then that Enzo Le Fee of Lorient has entered the forefront of discussion. The Frenchman is one of Ligue 1's rising stars. The reason is his utter dominance in the middle of the pitch. He's already a zenith of a player.
Can Lorient keep hold of their man ahead of the summer window? A look at his ability suggests not.
Born in 2000, Le Fee started his playing career at La Vigilante FL Keryado, before he landed a spot with the Lorient academy at the age of eight.
From there he has grown and is even now a part of the youth national side, playing for the U21s.
This season has been the breakthrough though - and, indeed, one which suggests an elite club may look to snap him up very soon.
Le Fee - a raw talent
READ MORE: EXCLUSIVE: Gvardiol leads Liverpool's four-man defensive shortlist
Le Fee may be short in size - standing at 5 ft 7 inches - but he's not to be underestimated. He is a brute when he comes to blocking off the opposition and pressing. Poised in the double pivot of a 4231, he can cause problems for the team in possession.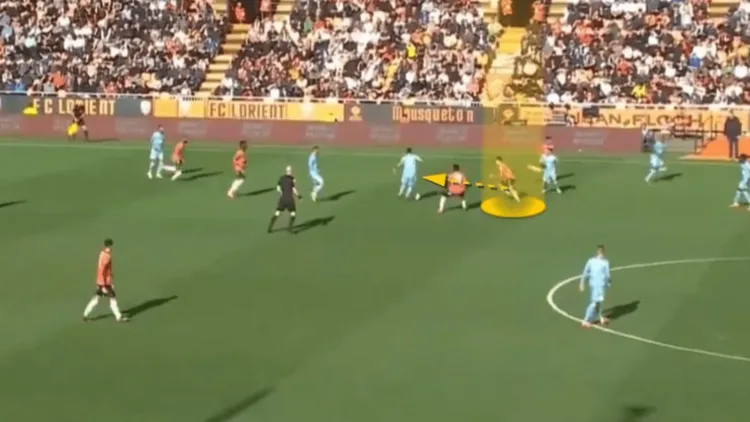 Particularly in 1v1 situations, he forces his man into tight areas, before either forcing a turnover or breaking the play down.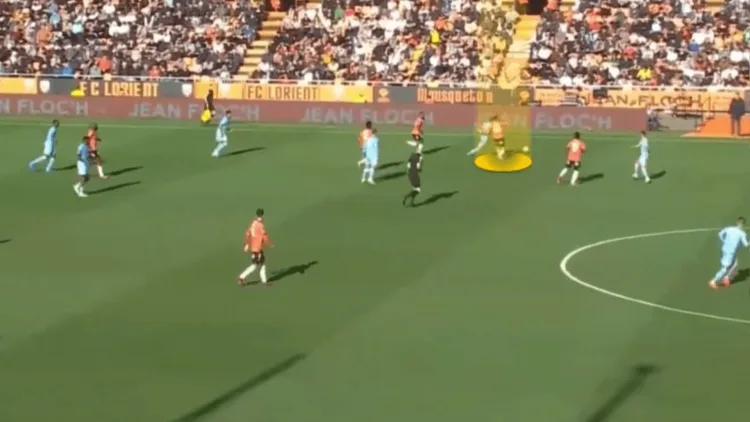 On the other side of the coin is his ability to dribble. Having a low centre of gravity, he is nimble and able to get out of tight situations, opening up space with his body and finding space for his teammates. One concern is his trouble in doing this while tightly pressed and near to his box.
At times, Le Fee would be better off providing possession back to his goalkeeper and recycling the ball. But he opts to take on his man - sometimes being dispossessed.
Le Fee is a confident striker of the ball. He has scored five goals in 25 appearances this season. But he is still a bit raw on this front.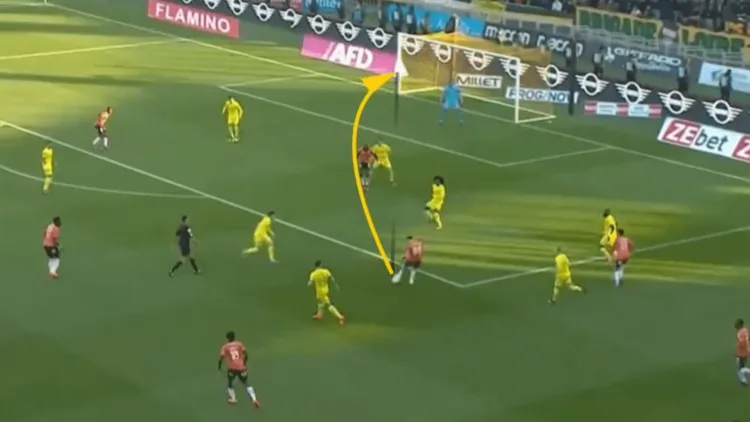 He tends to hit low and into the ground, the ambition of giving the goalkeeper an awkward bounce to deal with.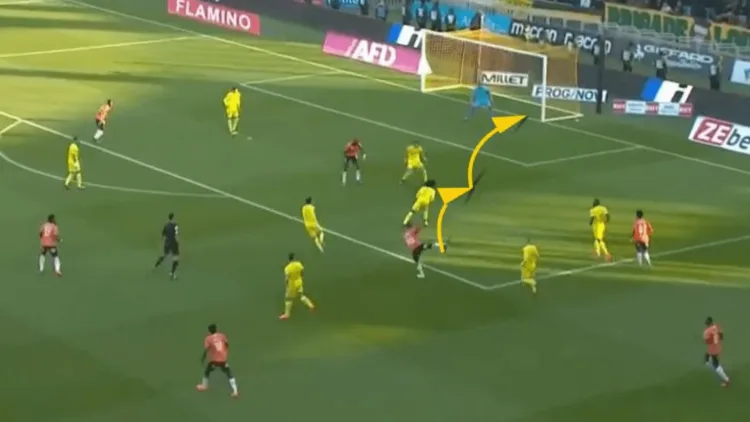 But he has a tenancy for the ball to be hit with too much of the inside of his boot; the way in which he hits the ball usually comes at the expense of accuracy.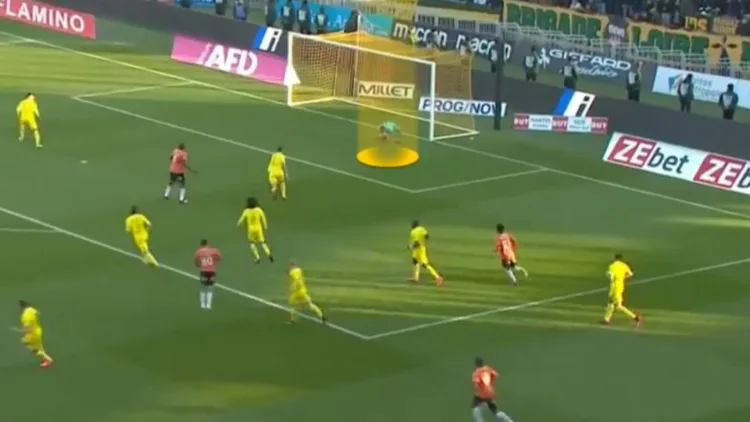 Le Fee was linked with a move to Bournemouth last year, but he turned it down. Other clubs mooted to be keen include Leicester City and even Liverpool (not something we've heard).
It's an indication of the strides he's making that such clubs are linked to him.
He is contracted until 2024 at Lorient - so the club will need to tie him down to another or risk losing him on a free next year. That or they may look to cash in this summer. One to watch, certainly.