PSG vs Real Madrid: Who will win the race for Haaland?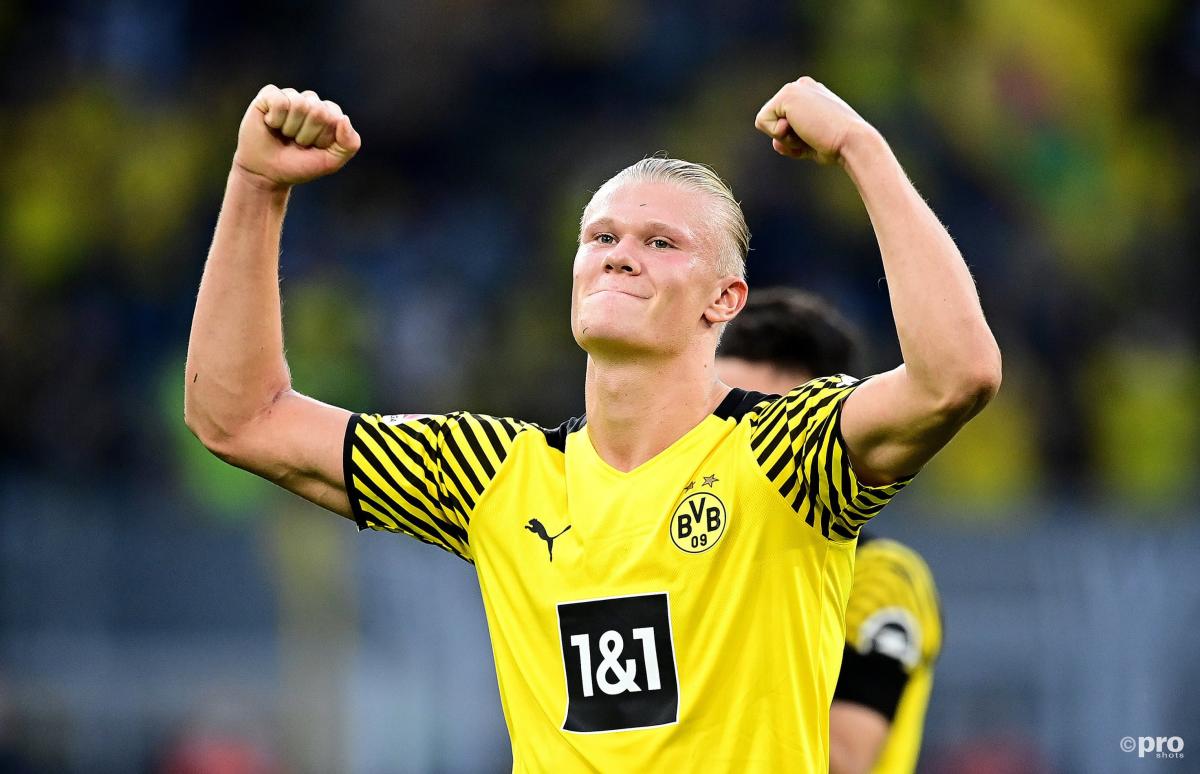 Erling Haaland is perhaps the most in-demand superstar across Europe. Of course, Kylian Mbappe runs him close, but the Frenchman seems destined to leave Paris Saint-Germain and join Real Madrid.
After rejecting a new deal in Paris, before the club bizarrely rejected a mouth-watering €220 million bid from Real Madrid this summer, Mbappe is now set to agree a move to Real Madrid in January, before moving for free in the summer of 2022.
With Mbappe highly likely to move to Spain, PSG have already begun their pursuit of new targets, with Borussia Dortmund's Haaland top of their shopping list. However, they will face a battle for his signature. Manchester City will surely express an interest, while Real Madrid, the team about to poach Mbappe, have also identified Haaland as a prime summer transfer target.
That's according to AS, who have reported that both PSG and Real Madrid will go all-in for the Norwegian striker next summer. If Mbappe joins the Spanish club, then PSG will attempt to sign Haaland as his replacement, while Real Madrid want to pair up two of the best attackers in the world.
It seems the two giants of modern football will go head-to-head for the signing of Haaland, but, who will Haaland choose?
PSG
The appeal of PSG will surely be strong. Neymar and Lionel Messi will likely still be at the club, while under an exciting manager in Mauricio Pochettino, the club may even be the Champions League winners by the time Haaland has to make a decision.
Playing in a formidable front three will entice Haaland, who relished the chance to link up with Jadon Sancho at Borussia Dortmund, while the presence Achraf Hakimi will also play a role.
Haaland developed a great understanding with the marauding Moroccan right-back at the Signal Iduna Park, and could be keen on reigniting that relationship in France.
Real Madrid
The famous Los Blancos strip, however, may swing things in Real Madrid's favour. While PSG are an attractive prospect, they don't have the rich history of the Spanish giants. Now, Haaland may not care about that, but following in the footsteps of legends could be appealing; it certainly has proven to be for Mbappe.
Furthermore, a potential strike partnership with Mbappe would also be an attractive proposition, and if Carlo Ancelotti's side can show enough forward thinking, Haaland might be convinced of the project.
In addition to this, while La Liga doesn't have a true star right now, it's still regarded as a more competitive league than Ligue 1, which could come into Haaland's thinking.
Overall, however, it may simply come down to who is willing to pay the most money, and if PSG had simply accepted Real Madrid's crazy bid for Mbappe this summer, then acquiring Haaland in 2022 would've been far easier. The Parisians would've had enough cash from Mbappe to fund the move, while Los Blancos simply wouldn't, having dumped it all on the French star.