Burak Yilmaz: The free transfer humiliating €300m PSG pair Neymar and Mbappe in Ligue 1 title race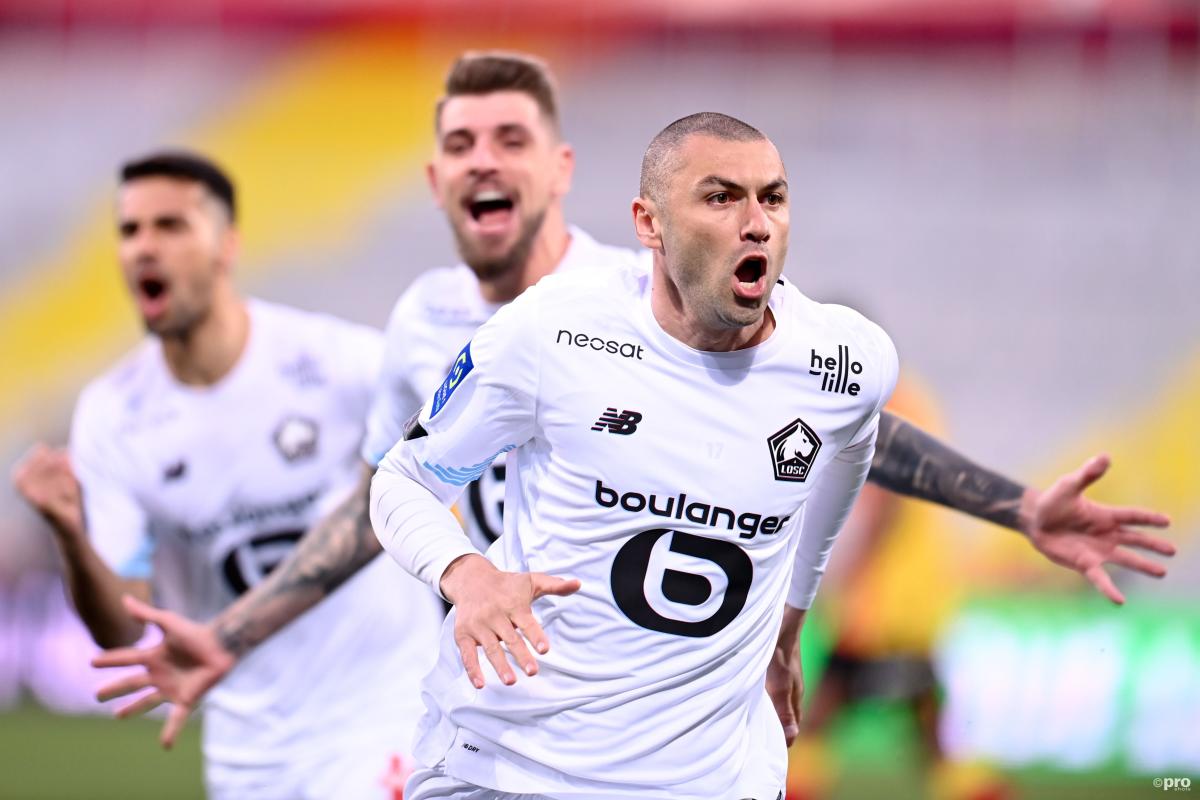 If Lille go on to win the Ligue 1 title in a fortnight's time, they will owe a tremendous debt of gratitude to Burak Yilmaz.
When the 35-year-old striker arrived as a replacement for Victor Osimhen, sold to Napoli for €80 million, and Loic Remy, who had rejected the club's offer of a new transfer, the reception for the veteran was cool.
READ MORE: Three reasons why Liverpool's Mohamed Salah is PSG's perfect Mbappe replacement
Certainly, there was no expectation that he would lead the club to the Ligue 1 title ahead of Paris Saint-Germain and their €300 million strikeforce of Neymar and Kylian Mbappe.
And yet Burak has been a revelation, scoring 15 goals in just 22 Ligue 1 starts.
Unheralded outside of Turkey
Yilmaz is a player largely unheralded outside of his homeland. Indeed, aside from a spell in the Chinese Super League with Beijing Guoan, Burak had never played outside of Turkey before moving to France. His record in the Super Lig, though, was impressive as he scored at a rate upwards of a goal every other game.
So why make the move at 35?
"It's life," Burak said. "I put football at the centre of my life. At 35, it wouldn't be easy if I didn't work, if my hygiene wasn't right. It's a chain of everyday behaviours."
He has made himself quickly at home in France, though, and has proven to be one of the signings of the season in Le Championnat.
Burak has been Lille's offensive powerhouse
If anything, the veteran has got stronger as the season has gone on. His run of six goals in five games between April and May included match-deciding doubles against Lyon and Lens, clubs likely to qualify for Europe next season.
Indeed, his figures would surely be even more impressive had he not suffered a calf injury in January that saw him sidelined for two months. It is no coincidence it was during that period that Lille exited the Europa League at the hands of Ajax amid a flurry of missed opportunities in Amsterdam.
"If I score, it's thanks to my team-mates," he modestly stated recently. "The collective is the strength of the group."
Such words would be fitting from a tap-in merchant, but Burak is not that. Highlighting the point, his second goal against Lens on May 7 was a brilliant bending shot into the top corner of the net. He was, admittedly, given time to pick his spot, but his execution was perfect.
It is not just in Ligue 1 he is impressing, though. With Turkey, he scored a brilliant hat-trick against the Netherlands in World Cup qualifying and has led his side to the European Championship in the summer.
And it's worth remembering he also has five league assists to his name, too. He is as much a focal point as a killer.
Meanwhile, it is to Lionel Messi and Cristiano Ronaldo he looks for inspiration.
"The best players in the world are my age or older," he said. "When you see them, you get the impression that football doesn't stop. They've prolonged their careers."
Burak may not be up to the standard or Ronaldo or Messi, but he and his Lille team-mates have shown up Mbappe and Neymar in one of the most remarkable Ligue 1 title races in memory.