Koeman's crisis: Will Barcelona fire the coach during the international break?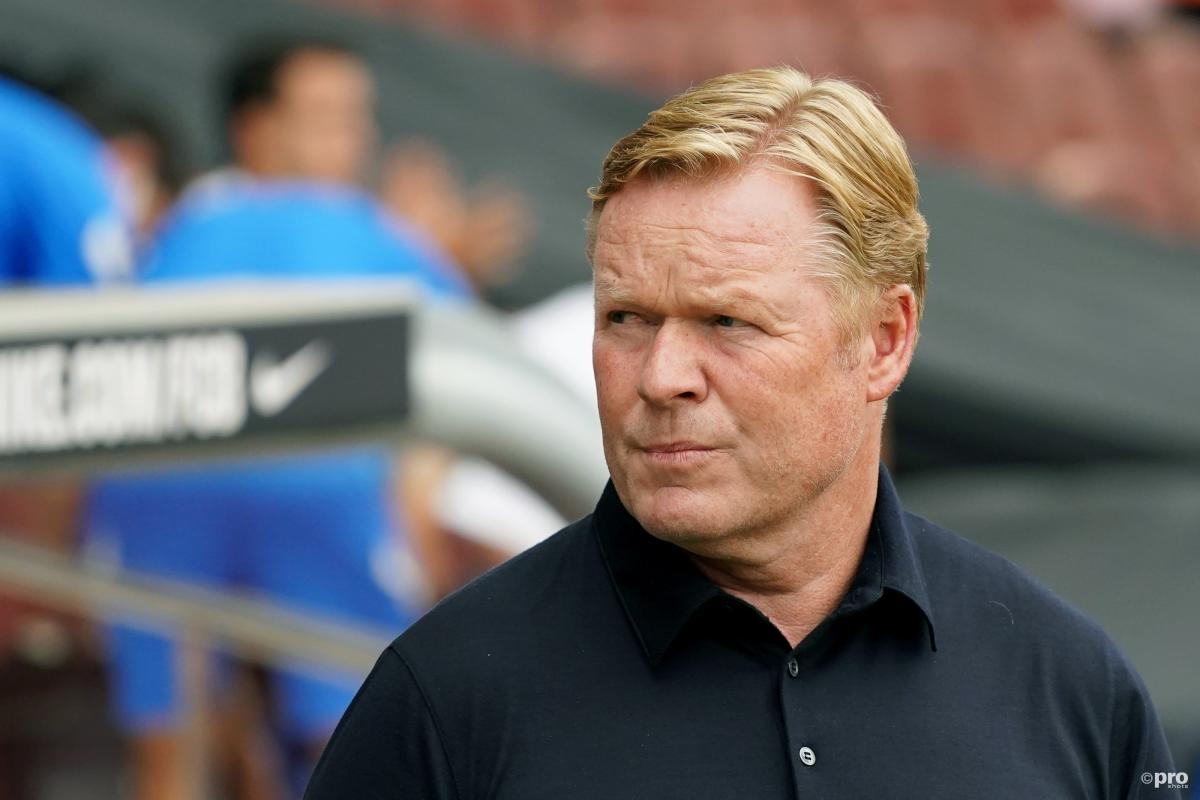 Barcelona have just one victory from their past six matches, with their latest defeat a 2-0 loss at Atlético Madrid on Saturday night. More concerning than the result was the performance, with Atleti outplaying Barça despite Ronald Koeman's side having most of the possession. With this defeat coming just days after the 3-0 reverse against Benfica, Koeman is under increasing pressure and there is a chance he could be sacked by Barcelona during the October international break.
WHO ARE THE MOST VALUABLE PLAYERS IN LA LIGA?
Joan Laporta may have surprised many by stating on Saturday afternoon that Koeman would be staying on no matter the result of Atlético Madrid vs Barcelona, but the president has been known to change his mind on such matters in the past.
Regardless of this result, he will continue.
- Laporta on Koeman's future ahead of Atlético vs Barcelona
If Barcelona can find the right candidate, keeping in mind that LaLiga's economic control limits will only leave them with around €4m to offer a new coach in wages this season, Laporta could yet pull the trigger. That's why the October international break is being viewed as a potential opportunity for the club and the Dutchman to part ways. There is time for the Barça board to sound out potential candidates, although sporting advisor Jordi Cruyff's preferred candidate Roberto Martínez will be busy with Belgium.
Do Barcelona have the funds to sack Koeman?
Besides the fact that Barcelona have a limit on the financial incentives they can offer a new coach, they also won't want to take a big hit when firing Koeman. To part ways with the coach could cost up to €12m, Diario AS have reported.
However, Barcelona do have the ability to sack Koeman if they need to, according to vice-president Eduard Romeu. "The politically correct answer is that there is no need to [sack Koeman] right now, while the real answer is that it wouldn't be a problem financially," he stated in September in an interview with Cadena Cope. With results and performances going from bad to worse, that politically correct part of his answer might soon need to be changed.
August 2020: Koeman told Luis Suarez he was too old to perform at the top level.

May 2021: Helps Atletico Madrid win their first La Liga title in seven years, finishing as their top scorer.

October 2021: Scores a goal, gets an assist and defeats Barcelona. pic.twitter.com/m0Q6utmimC

— ESPN FC (@ESPNFC) October 2, 2021
Will Koeman last to the end of the season?
If Barcelona do decide to keep Koeman on, whether for financial reasons or otherwise, they may have to stick it out with the former Netherlands coach until the end of the 2021/22 campaign. If the terrible run of results and the unorganised performances of the past month aren't enough to see Koeman fired during this October international break, that will suggest he is being allowed to finish what he started.
The optics are terrible, with Koeman looking especially helpless as he served a touchline ban at the Estadio Wanda Metropolitano on Saturday night and as the cameras followed his every move as he tried to fix the issues through phone calls to assistant Henrik Larsson.
His press conferences haven't helped matters either, with Koeman regularly blaming the results on the lack of talent in the squad and even publicly criticising 19-year-old Nico González after the Atleti defeat. Rather than the results, the fans' diminishing perception of Koeman could be what changes Laporta's mind. But, ultimately, it might just come down to a lack of funds.