Koeman admits Barca will still sack him if results don't improve quickly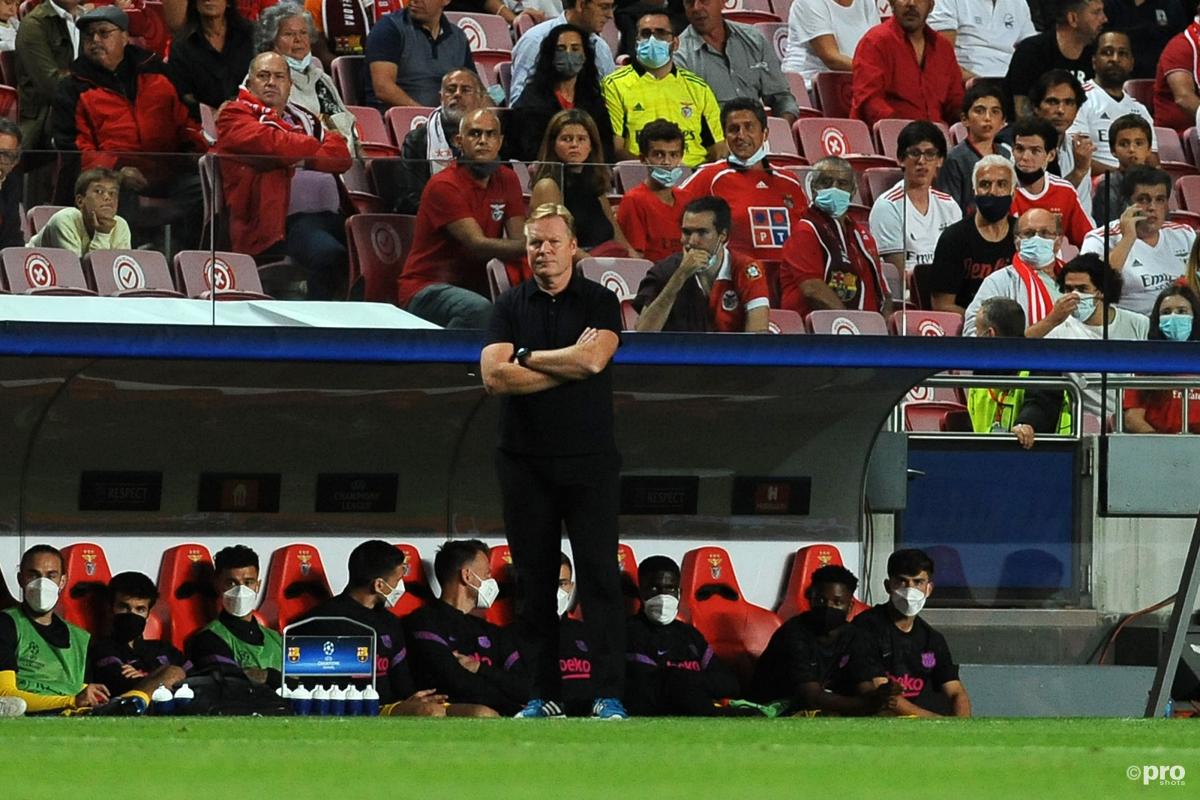 Barcelona manager Ronald Koeman has thanked the club for giving him a vote of confidence but admits he may still lose his job if results don't quickly improve.
The Catalan side were comfortably beaten by Spanish champions Atletico Madrid on Saturday night in what was a third defeat from their first nine games of the season.
Indeed, Koeman's side have picked up just three victories so far and had lost heavily to the likes of Bayern Munich and Benfica prior to Saturday's high-profile clash.
As such, fans of the Spanish side had begun calling for Koeman's head and demanding a quick change of management to salvage something from the season.
Koeman asked what has changed in 24 hours - "that is a question for the president, not for me."

— Dermot Corrigan (@dermotmcorrigan) October 2, 2021
However, to the surprise of many, Barcelona president Joan Laporta spoke before Saturday's game and confirmed that Koeman would be keeping his job.
Following Saturday's clash, which once again showcased the club's regrettable decision to sell Luis Suarez to a direct rival, Koeman revealed his appreciation to the board but was quick to underline how things would need to change quickly.
'We need nine points from next three games'
"I asked for the club to make the coach's position clear - that is important for the coach's confidence, and for the dressing room to know," said Koeman to the media after the match. "So the president took this decision to leave it clear to everyone."
He added: "It is never too late, it was important for the president to speak - whether he was keeping me as coach or not. And he has done that, which is important, as you cannot do your job if there is no clarity in that sense.
"I don't know how long the confidence might last - results are always important. We have three games at home now - we need to get nine points from those games.
"We have two weeks now, we will have [Jordi] Alba and Ansu Fati back better physically, and [Sergio] Aguero, [Ousmane] Dembele can be close to coming back. We'll have more options in attack."