Five worst moments of Koeman's Barcelona reign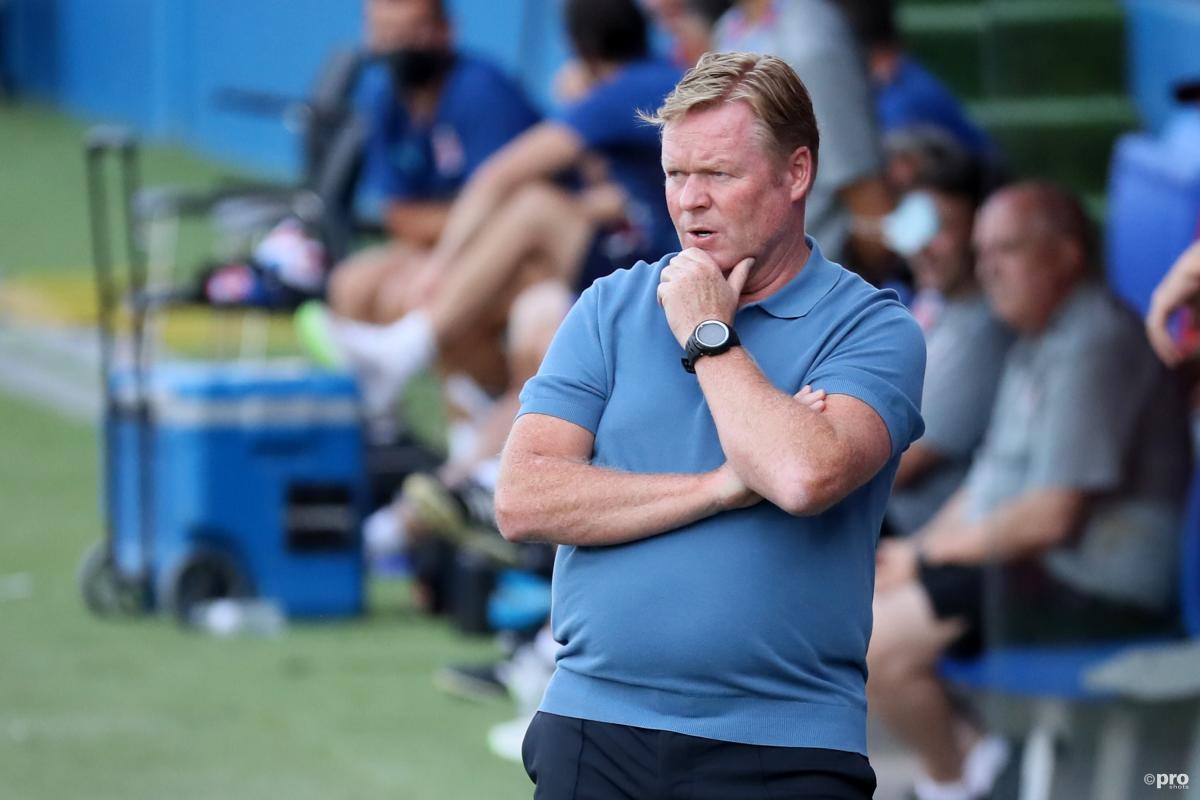 Another game, another embarrassment for Barcelona as they spent Saturday evening being pulled apart by Atletico Madrid in the Spanish capital.
With Ronaldo Koeman watching from the stands with a phone stuck to the side of his head and a worried expression hanging over him, the Barca coach looked like a man in the middle of a prison sentence.
The Catalan side are truly in a worrying state of affairs and despite suggestions from the club's hierarchy prior to Saturday's game that no action will be taken, it seems as though Koeman's sacking is all but inevitable.
While history may eventually look back on this period of time at Barca and relegate Koeman to little more than an innocent bystander, there's no doubt that the Dutch tactician is currently where the buck stops.
So while we wait for the inevitable press conference at Camp Nou to confirm the bad news, here are five of the worst moments during Koeman's short and cursed time at Barca.
Barcelona 0-3 Juventus - 8 December 2020
Despite kicking off their Champions League campaign with four wins in a row, Koeman's side were brought crashing back to earth in their final group game when Cristiano Ronaldo's Juventus arrived at Camp Nou and made a mockery of the team.
In a match billed as Ronaldo v Messi, it was the former that opened the scoring after 13 minutes with a penalty and then confirmed the win in the second half with a second from the spot, all while Lionel Messi & Co. looked completely helpless.
Such an iconic photo of Mbappe from last night. Pique clinging on like the owner of a galloping Doberman. Sport Billy lives! pic.twitter.com/1LN7n8lYJr

— Chris Deerin (@chrisdeerin) February 17, 2021
Barcelona 1-4 PSG - 16 February 2021
If Barca fans were disappointed by the manner of their team's defeat to Juventus then they were left apoplectic after the club's first-leg clash with Paris Saint-Germain in the Last 16 of the competition.
Even though Messi gave his side the lead in what many believed was a clash between two evenly matched two European goliaths, Kylian Mbappe and his supporting cast then stole the show as the French striker bagged a hattrick, along with a cameo from Moise Kean. It was anything but a contest.
Real Madrid 2-1 Barcelona - 10 April 2021
With Barca emphatically knocked out of the Champions League, Koeman's side then turned back to La Liga to regain some honour and on matchday 30 they had the perfect opportunity to get the fans back onside: all they had to do was beat Real Madrid and put a five-point gap between them and their El Clasico rivals.
Unfortunately that didn't go to plan. After just 13 minutes Karim Benzema opened the scoring for the home side with a right-footed shot and 15 minutes later Toni Kroos converted a tremendous free-kick effort. Zinedine Zidane's side leapfrogged their historic rivals and ended up finishing above Barca in second place with their own five-point gap.
I'm not crying, you're crying 😢

Lionel Messi struggles to get his words out during an emotional goodbye 🥺 pic.twitter.com/zSooN1P1zd

— Goal (@goal) August 8, 2021
Lionel Messi's departure from Barcelona - 9 August 2021
While Koeman has had a number of mishaps on the pitch, his tenure at Barcelona will forever be dominated by one thing: the departure of Messi.
Defeats to Real Madrid or embarrassing performances in the Champions League are one thing, but Messi's tear-soaked press conference to confirm his departure from Barcelona was one of the seminal moments in modern football history.
And, unfortunately for Koeman, he will now be known as the manager that watched it all happen.
Benfica 3-0 Barcelona - 29 September 2021
Everyone knew the post-Messi period at Barca was going to be tough but the sheer scale of the disaster was laid bare in late September when Koeman's side travelled to Lisbon and were subsequently humbled by a blood-thirsty Benfica side.
Not only did the Portuguese giants dominate Barca on the pitch, but they also flaunted a bench full of better options than the ones Koeman could call on. The side's 3-0 defeat to Bayern Munich in the previous matchday was upsetting, but Barca's defeat to Benfica underlined just how far the club had fallen and where it now stood in the European football hierarchy.