Super League LIVE: Barcelona still in, JP Morgan regret involvement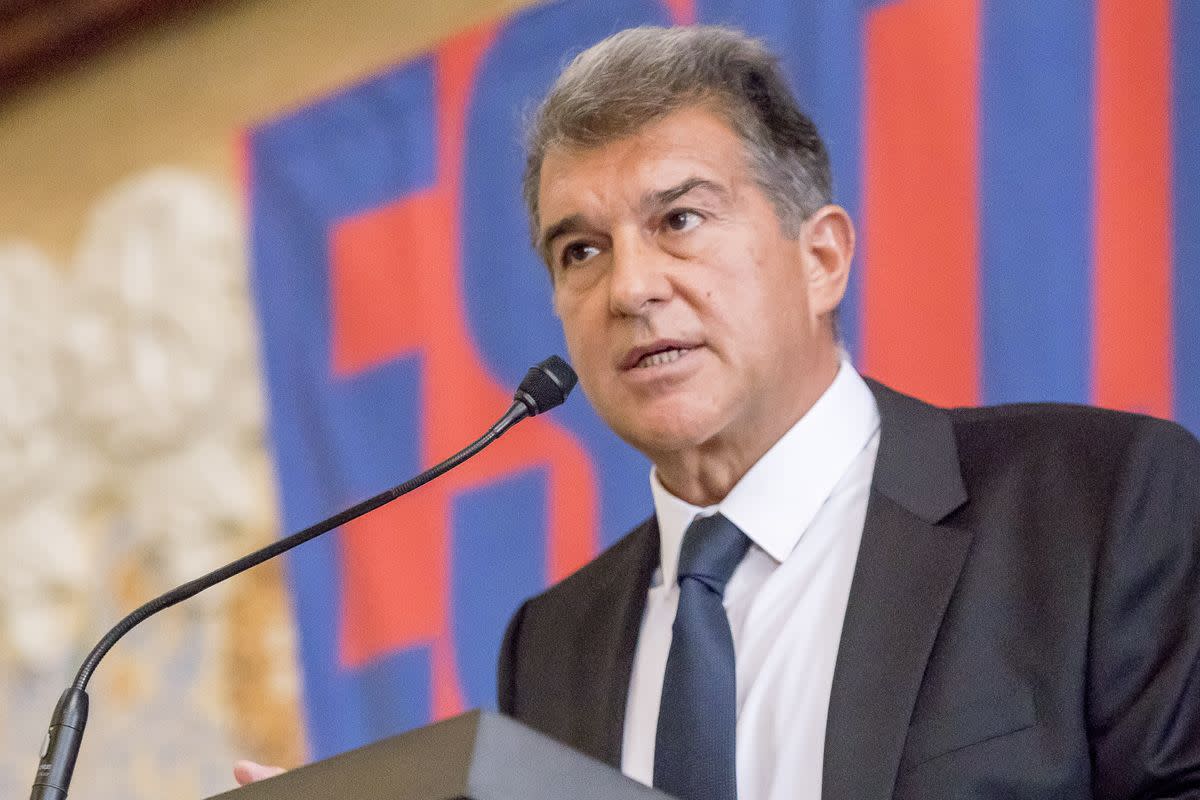 On Sunday, shockwaves were sent through football at the news of a newly announced European Super League featuring some of the most powerful sides around Europe.
The Super League originally proposed was a planned alternative to current UEFA competitions, the Champions League and the Europa League.
But, in recent days the plans have crumbled, with now two clubs remaining from the original founding members.
READ MORE: The Super League: How the hell did we get here?
Twenty teams were set to will take part, including 15 permanent members plus another five who can gain entry via qualification procedures.
Twelve of the teams had already been confirmed: Manchester United, Manchester City, Liverpool, Chelsea, Arsenal, Tottenham, Barcelona, Real Madrid, Atletico Madrid, Juventus, Inter and Milan.
It has been a rollercoaster of a few of days, so what has happened so far?
---
Friday morning
JP Morgan regret financing Super League project
JP Morgan, the bank that provided the propsed €3.5 billion to launch the Super League competition, have now admitted that they regret their part in the project.
"We clearly misjudged how this deal would be viewed by the wider football community and how it might impact them in the future," read a statement from the bank on Friday. "We will learn from this."
Thursday afternoon
Joan Laporta says the Super League is absolutely necessary
One of the quietest club presidents so far had been Barcelona's Joan Laporta, but he has now broken his silence, and put his backing behind the Super League.
"It's absolutely necessary for the big clubs to express our opinion regarding the distribution of money in the game," told TV3.
"We support each country's leagues and we will talk to UEFA.
"The Super League must be an attractive competition, based on sporting merit. We're open to dialogue with UEFA. I think there will be an understanding."
Thursday afternoon
Barcelona, Real Madrid, and Atletico to escape punishment from La Liga?
Javier Tebas, the president of La Liga, says the reputational damage that the three Spanish sides involved in the plans is enough for now.
"We do not talk about punishments. The punishment has already been to their reputation," he told journalists on a La Liga zoom call.
Thursday afternoon
Carlo Ancelotti thought the Super League announcement was a joke
One of the most experiences managers in the game, Carlo Ancelotti, laughed off even the idea of a Super League.
"My immediate reaction was they are joking, this is a joke!" the Everton boss told reporters.
"It's a joke because it's not going to happen. It's impossible.
"Sport culture in Europe is different to American sports. Not because we are right and they are wrong, but because the culture of the people is different. In America, in the USA, sport is different. Sport is entertainment."
Thursday morning
Florentino Perez refuses to let the Super League dream die
Real Madrid president Florentino Perez insists the plans for the Super League are on hold, not completely finished.
READ MORE: The Super League is not dead! – Real Madrid president Perez vows to fight on
Florentino Perez: No Mbappe or Haaland deals for Real Madrid
It seems like Real Madrid were relying heavily on the major financial boost they would have received from the Super League to make their Galactico signing this summer.
President Perez claimed that any planned acquisition of Paris Saint-Germain's Kylian Mbappe or Borussia Dortmund striker was now "impossible".
READ MORE: Mbappe and Haaland deals now 'impossible' without Super League, says Florentino Perez
Wednesday afternoon
Koeman speaks out
Barcelona, along with Real Madrid, are one of only two of the 'Founding Clubs' not to have withdrawn from the competition.
Speaking ahead of a Primera Division fixture against Getafe, Koeman was restrained in any criticism of the club's board.
He did, however, admit: "I agree with Gerard Pique's tweet."
Football belongs to the fans. Today more than ever.

— Gerard Piqué (@3gerardpique) April 20, 2021
Juventus offer no formal withdrawal as Milan pull out
Juventus appear to be the only side not admitting defeat in regards to the Super League proposal as Milan withdraw.
Instead, the Serie A champions accept that the competition will not go ahead in its current format but appear only too willing for it to be resurrected in the future.
"While Juventus remains convinced of the soundness of the project's sport, commercial and legal premises, it believes that at present there are limited chances that the project be completed in the form originally conceived.
"Juventus remains committed to pursuing the creation of long-term value for the Company and the entire football industry."
Statement on the Super League project: https://t.co/EggnP5lFif pic.twitter.com/ZT5JBvPH47

— JuventusFC (@juventusfcen) April 21, 2021
Wednesday morning
Atletico Madrid and Inter pull out
Atletico Madrid and Inter formally announce their withdrawal, becoming the first Spanish and Italian teams to end their backing of the project.
Official statement.

https://t.co/S7thc0FBBa

— Atlético de Madrid (@atletienglish) April 21, 2021
| STATEMENT

Official Club Statement #FCIM

— Inter (@Inter_en) April 21, 2021
Agnelli admits Super League project is over
Juventus president Andrea Agnelli, the vice-president of the European Super League, has admitted that following the withdrawal of the 'Big 6' Premier League clubs, the project is no longer a viable one.
"To be frank and honest no, evidently that is not the case," said Agnelli, when asked whether the Super League could still happen.
"I remain convinced of the beauty of that project, of the value that it would have developed to the pyramid, of the creation of the best competition in the world, but evidently no. I don't think that project is now still up and running."
Liverpool owner John W Henry issues a public apology to fans
John W Henry's message to Liverpool supporters. pic.twitter.com/pHW3RbOcKu

— Liverpool FC (@LFC) April 21, 2021
Tuesday evening
UEFA president praises Man City for 'common sense' decision to leave Super League
UEFA president Aleksander Ceferin has thanked Manchester City for listening to their fans by coming to their senses and withdrawing from the proposed Super League.
"I am delighted to welcome City back to the European football family," said the UEFA president in a statement
"They have shown great intelligence in listening to the many voices – most notably their fans – that have spelled out the vital benefits that the current system has for the whole of European football.
"It takes courage to admit a mistake but I have never doubted that they had the ability and common sense to make that decision.
"City are a real asset for the game and I am delighted to be working with them for a better future for the European game."
Liverpool, Man Utd, Arsenal, Tottenham and Chelsea bow out of Super League
Shortly after Man City's decision to leave the competition, the remaining Premier League clubs in the group followed suit and confirmed their intentions to leave the tournament.
"It was never our intention to cause such distress, however when the invitation to join the Super League came, while knowing there were no guarantees, we did not want to be left behind to ensure we protected Arsenal and its future," read a statement on the Arsenal website.
"As a result of listening to you and the wider football community over recent days we are withdrawing from the proposed Super League. We made a mistake, and we apologise for it."
Man City confirm they'll begin process of leaving Super League
Manchestey City have confirmed that the club will begin the process of formally leaving the Super League they helped start just two days ago.
In an extremely short message on the club's website, City became the first of the 12 teams to officially leave a project that now looks doomed.
Woodward to step down as Manchester United chairman after 2021
Manchester United have confirmed that Ed Woodward will step down as the club's chairman at the end of 2021.
Woodward, who joined the Old Trafford club 16 years ago after advising the Glazers on their purchase of Man Utd, was reportedly one of the main instigators of the new Super League tournament and was apparently set to depart after its failure to get off the ground according to TalkSPORT.
READ MORE: Woodward to step down as Man Utd chairman after 2021
Liverpool squad come out against Super League
Barcelona to put Super League entry to club members
According to Spanish broadcaster TV3, Barcelona are set to ask the club's members to vote on whether they should or should not join the Super League.
Apparently, the Catalan giants have a clause in their contract with the newly-formed competition that says they will be able to let their members vote on the matter, without fear of facing a penalty of fine for backing out.
Man City to follow Chelsea out of the Super League
Manchester City are set to become the second club to withdraw from the proposed Super League. Shortl after dramatic scenes in London and news of Chelsea's decision to leave the tournament, the Sun then reported that Man City would also be taking action to step away from the proposal.
Chelsea set to withdraw from the Super League
Following fan protests outside Stamford Bridge and days of criticism from every corner of society, reports from the BBC in England confirmed that Chelsea had held a board meeting and agreed to begin proceedings that would allow them to leave the Super League.
READ MORE: Chelsea set to imminently withdraw from proposed Super League
---
Tuesday afternoon
Chelsea fans protest ahead of Premier League clash with Brighton
Chelsea fans flocked to Stamford Bridge on Tuesday ahead of their club's Premier League clash with Brighton to protest the proposed Super League.
According to Guardian journalist Jacob Steinberg, Chelsea fans chanted things like "Come on Roman [Abramovich], do the right thing" and "we want our cold nights in Stoke."
Accompanying the march and regular chants from the crowd, fans carried banners saying "Say no to the super league" and "Players, managers speak out". However, it remains to be seen whether or not such public sentiment from Chelsea's support will change the club's mind.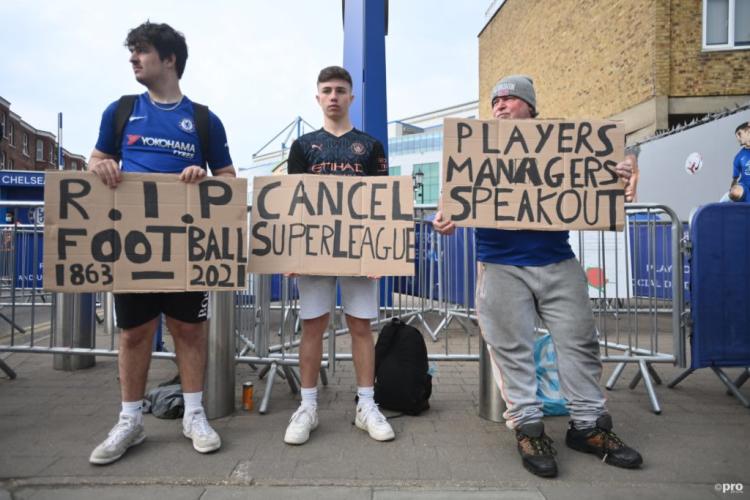 Bayern emphatically say no to the Super League
After confirming that they would not be taking part in the Super League and Karl-Heinz Rummenigge's re-appointment as the chairman of the ECA, Bayern released another statement confirming that they will reject any form of the competition.
"Our members and fans reject a Super League," said president Herbert Hainer in a club statement.
"As FC Bayern, it is our wish and our aim that European clubs live the wonderful and emotional competition that is the Champions League, and develop it together with UEFA. FC Bayern says no to the Super League."
Rashford joins the fight against the Super League
Marcus Rashford, who has made a habit of refusing to stay quiet on matters that mean a lot to him this year after going on a mission to feed hungry children during the pandemic, may not have said anything, but his actions spoke a thousand words.
He tweeted a picture of a seat covering at Old Trafford donning the words "Football is nothing without fans". It is a quote by former United boss Sir Matt Busby, and more than subtly suggests that Rashford does not agree with the actions of his bosses over the past few days.
Henderson rallies the troops
Liverpool captain Jordan Henderson calls an emergency meeting among all the captains of Premier League sides to decide the best course of action the players within the league can take moving forward.
Pep Guardiola reacts
Like Klopp before him, Guardiola cast a negative light on the idea, saying: 'Sport is not a sport when success is guaranteed'.
READ MORE: Guardiola negative on Super League: 'Sport is not a sport when success is guaranteed'
---
Tuesday morning
PSG release full statement
One of the major clubs to have rejected the idea, PSG, released a statement on Tuesday outlining some of the reasons why they will not be joining the Super League.
"Paris Saint-Germain holds the firm belief that football is a game for everyone. I have been consistent on this since the very beginning. As a football club, we are a family and a community; whose fabric is our fans – I believe we shouldn't forget this," president Nasser Al-Khelaifi said.
---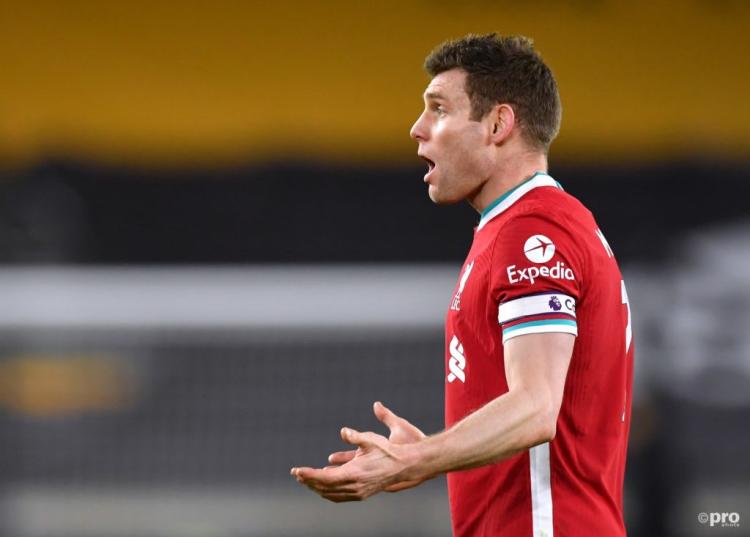 Monday evening
James Milner, a club captain, denounces the idea
Following Liverpool's 1-1 draw against Leeds, James Milner stood in front of the cameras and when asked about the Super League idea, he did not mince his words, saying: "I don't like it. Hopefully it doesn't happen."
This was the first time one of the club captain's of a breakaway side was asked about the Super League, and the fact Milner openly criticised it could prove to be a major turning point.
READ MORE: 'I don't like it, I don't want it' – Liverpool captain Milner on European Super League
Neville and Klopp's war of words
It is fairly clear that Neville and Liverpool manager Jurgen Klopp are on the same page when it comes to the Super League idea – neither of them like it.
However, emotions were running high in the Monday Night Football studio as the pair exchanged barbs, with Klopp accusing Neville of never being in the "hotseat" of management.
It definitely seemed like there was crossed wires between the pair as Klopp believed Neville was attacking Liverpool more than any other club, even though Man Utd got a huge amount of criticism too.
The war of words unfortunately took some of the spotlight off the real issue.
---
Monday afternoon
UEFA president Ceferin does not hold back in his criticism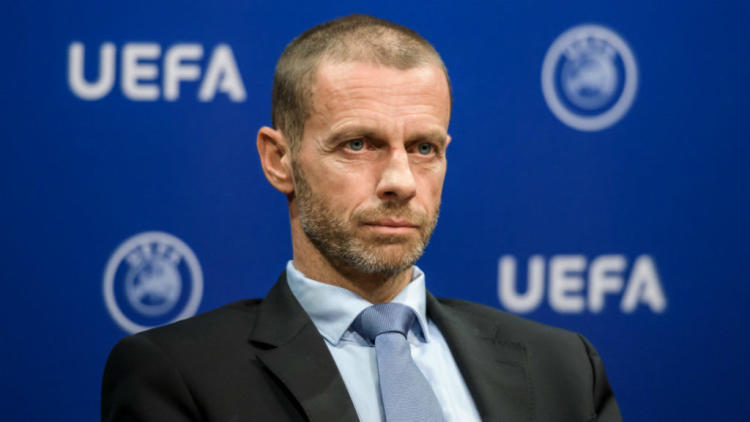 Some of the most scathing reactionary words came from UEFA president Aleksander Ceferin, who said:
"If I start with Ed Woodward, he called me last Thursday evening saying he's very satisfied with and fully supports the reforms and the only thing he wanted to talk about was FFP, when obviously he had already signed something else," Ceferin began.
"Andrea Agnelli is the biggest disappointment of all, I've never seen a person that would lie so many times, so persistently as he did. It's unbelievable.
"I spoke with him on Saturday afternoon and he said European Super League proposals are all lies.
"We didn't know we had snakes so close to us, now we know.
"Greed allows all human values to evaporate."
READ MORE: 'Snakes and liars!' – UEFA president Ceferin eviscerates Man Utd and Juventus bosses
READ MORE: Super League players will be banned from World Cup and Euros, warns UEFA president
UEFA confirms Champions League expansion
Not coincidentally, the announcement of the European Super League came just a day before UEFA was set to announce a new format for the Champions League.
This new format was actually meant to play into the hands of the historically elite teams in Europe, some of whom would gain automatic entry into the competition even if they failed to qualify.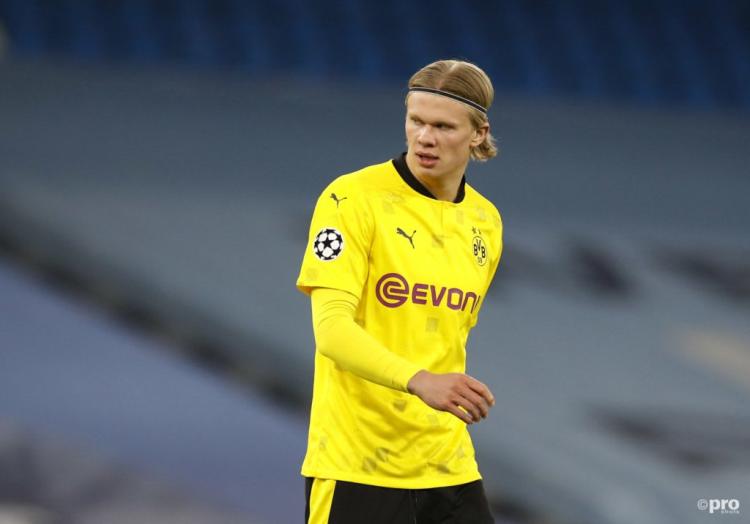 Bayern Munich and Dortmund confirm they will not join Super League
There are set to be 15 permanent members of the Super League, but with just 12 announced so far it begged the question as to who the other three could be.
They were, allegedly, Bayern Munich, Borussia Dortmund and PSG, all of whom rejected the proposal.
READ MORE: Watzke: Dortmund and Bayern Munich won't be joining Super League
---
Monday morning
More reaction floods in
The initial outpouring of criticism did not subside overnight. By Monday morning, many more figures within the game took the opportunity to have their say on the plans. The majority of these opinions were negative.
Former Manchester United boss Sir Alex Ferguson slammed the idea as 'moving away from 70 years of European club football'.
Ander Herrera, meanwhile, was the first high profile current player to criticise the plans. He plays for Paris Saint-Germain, who will not be competing in the league at this point.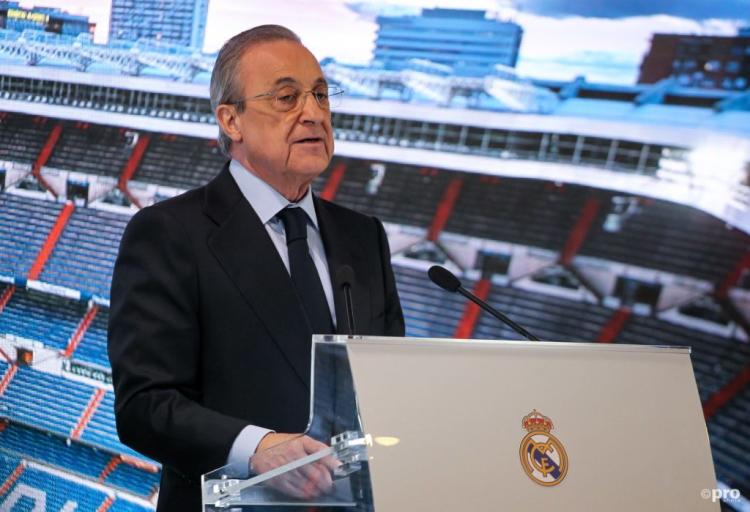 ---
Sunday evening
The ring-leaders are revealed
READ MORE: Perez, Agnelli, the Glazers, JP Morgan – Who are the ring-leaders behind the Super League?
Those in power who have campaigned for the Super League are revealed, as well as some of the positions they will hold within the new organisation.
Real Madrid president Florentino Perez will act as chairman of the Super League, with various other club directors involved as vice-chairmen, including Juventus' Andrea Agnelli.
The official announcement
The planned announcement for 9.30pm actually comes at 11pm. It is official – there will be a new European Super League.
Though not all clubs did so, the majority released statements on their websites and social media indicating their membership of the new European competition format.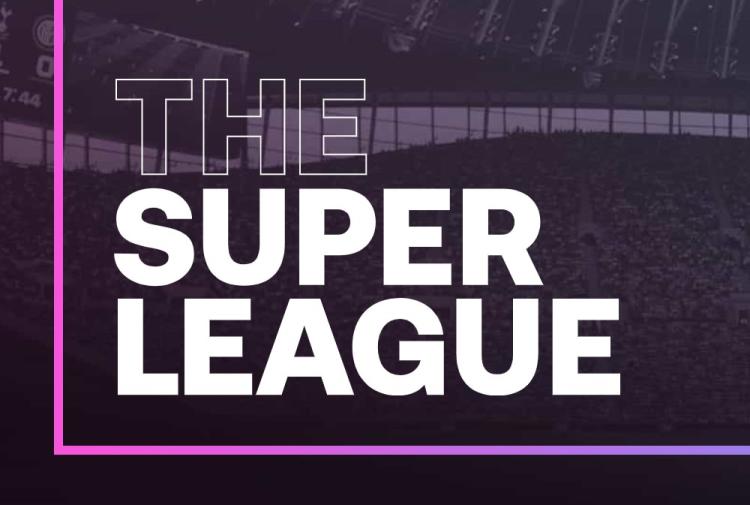 READ MORE: Breakaway clubs officially announce new Super League competition
Planned announcement doesn't come
In the report by the Times, it indicated that the official announcement from all 12 participating clubs would come at 9.30pm (UK time) on Sunday evening.
When that time passed, it left many confused as to whether the legitimacy of the rumours had indeed been true.
---
Sunday Afternoon
The criticism comes flowing in
At this point no official announcement had been made, but with rumours flying around the proposals were almost unanimously condemned by fans, pundits, and even some players.
Sky Sports pundit Gary Neville went viral after his rant during Premier League coverage on Sunday, saying:
"I'm not against money in football. The principles and ethos of fair competition and the right to play the game, so that Leicester win the league, they go into the Champions League… Man Utd aren't in the Champions League, Arsenal aren't in the Champions League – they're a shambles of a football club right now.
"Deduct them all points tomorrow, put them at the bottom of the league and take their money off them. Seriously, you've got to stamp on this. It's criminal. It's a criminal act against football fans in this country, make no mistake about it. This is the biggest sport in the world, it's the biggest sport in this country and it's a criminal act, as simple as that."
READ MORE: Neville disgusted at 'imposters', calling Super League 'a criminal act'
READ MORE: Liverpool's entry into the European Super League is a 'betrayal of heritage', says Carragher
READ MORE: Ferdinand slams European Super League: 'Disgrace – a war on football'
---
Sunday Morning
The Super League story breaks
The Times reports that the aforementioned clubs are planning to break away from UEFA to form their own Super League, which will be independent of the Champions League and Europa League.
20 Teams
Two leagues of 10 teams
Play each other home and away
Minimum of 18 European matches
Played in midweek; teams will still compete in domestic competitions
15 permanent members, with entry for an additional five each season
READ MORE: Premier League clubs set for Uefa WAR with imminent Super League formation
---
SUPER LEAGUE: MORE READING
How the Super League could treble revenue of the breakaway clubs
What is the European Super League? Format, teams, earnings, reactions and everything you need to know
Five things the Super League will destroy in football
The Super League: How the hell did we get here?