Guardiola negative on Super League: 'Sport is not a sport when success is guaranteed'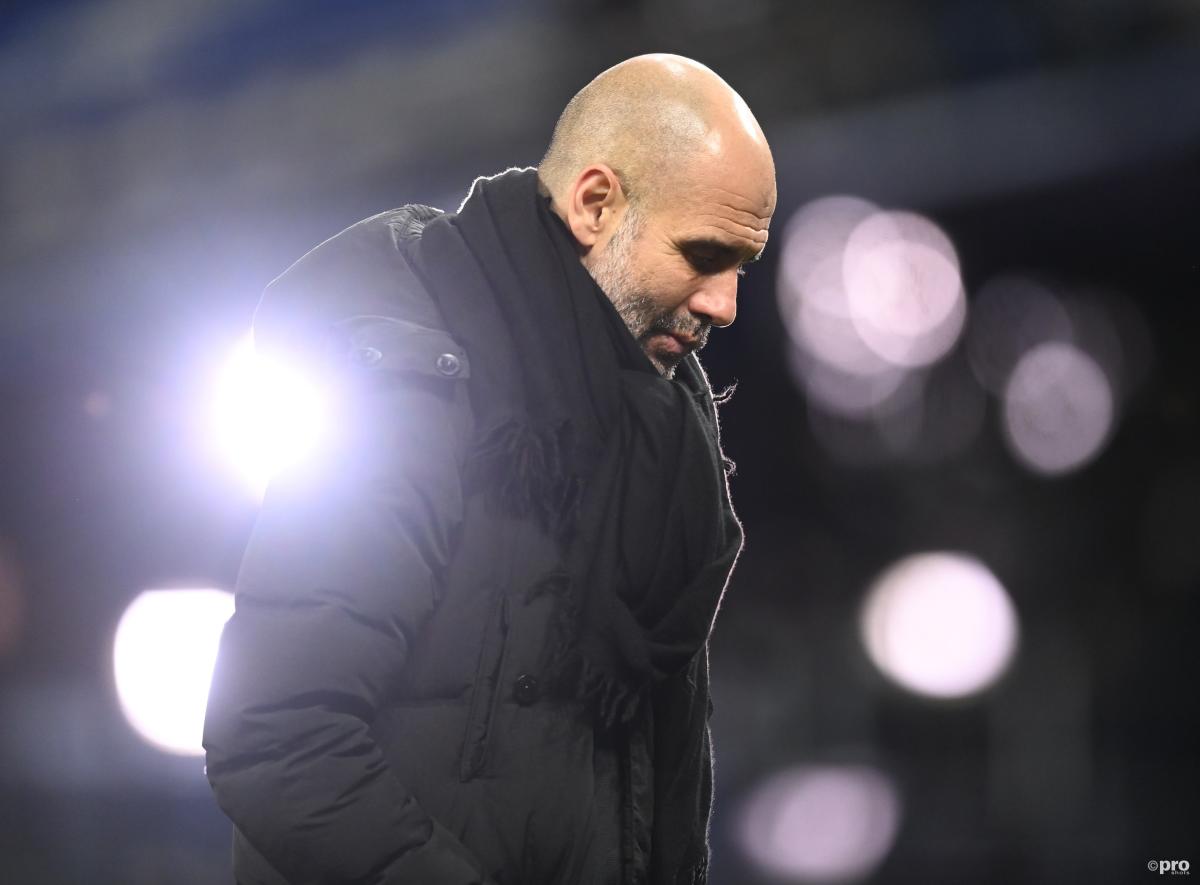 Pep Guardiola has provided a negative opinion on the planned European Super League, saying the plans won't play out like a real sport.
On Sunday it was announced that 12 elite sides in Europe would be forming a breakaway league to go up against the Champions League, with private funding coming from investment firm JP Morgan.
READ MORE: 'Anger, frustration, but it's still my club' – A Chelsea fan reacts to Super League inclusion
The 12 teams are Manchester United, Manchester City, Chelsea, Arsenal, Liverpool, Tottenham, Barcelona, Real Madrid, Atletico Madrid, Juventus, Inter and Milan.
A few figures from these clubs, most notably Jurgen Klopp and James Milner of Liverpool, have criticised the plans as being against the sporting integrity of the game.
Guardiola, it seems, shares their concerns.
"Sport is not a sport when the success is guaranteed, and when the relation between the effort and reward don't exist," the Man City boss said on Tuesday.
"It is not sport if the relationship between the effort and reward doesn't exist."

"It is not sport if it doesn't matter if you lose"

Pep Guardiola shares his thoughts on the European Super League pic.twitter.com/Qy7gJMYdUW

— Sky Sports News (@SkySportsNews) April 20, 2021
"It's not a sport when it doesn't matter if you lose. It's not fair if teams fight at the top and cannot qualify.
"I would love the president (Florentino Perez) and this committee to go out around the world and say what is the reason why they took this decision."
European juggernauts missing
Several other massive clubs in Europe like Bayern Munich, Borussia Dortmund, Paris Saint-Germain and Porto have already revealed that they rejected the opportunity to be involved.
However, there are a few European juggernauts like Ajax, Marseille, Benfica and Celtic who were not invited, and Guardiola questions why the Dutch side in particular have been omitted.
"Why Ajax Amsterdam is not there [Super League] with four Champions Leagues? They have to tell all of us," the Spaniard asked.
"This has to be clarified and why they have taken these decisions. Why is Ajax not involved with all their success. Explain this."
There are four so-called elite sides within the founding members of the European Super League who have never won a European Cup – Man City, Arsenal, Tottenham, and Atletico Madrid.