AC Milan's 10 worst transfers of all time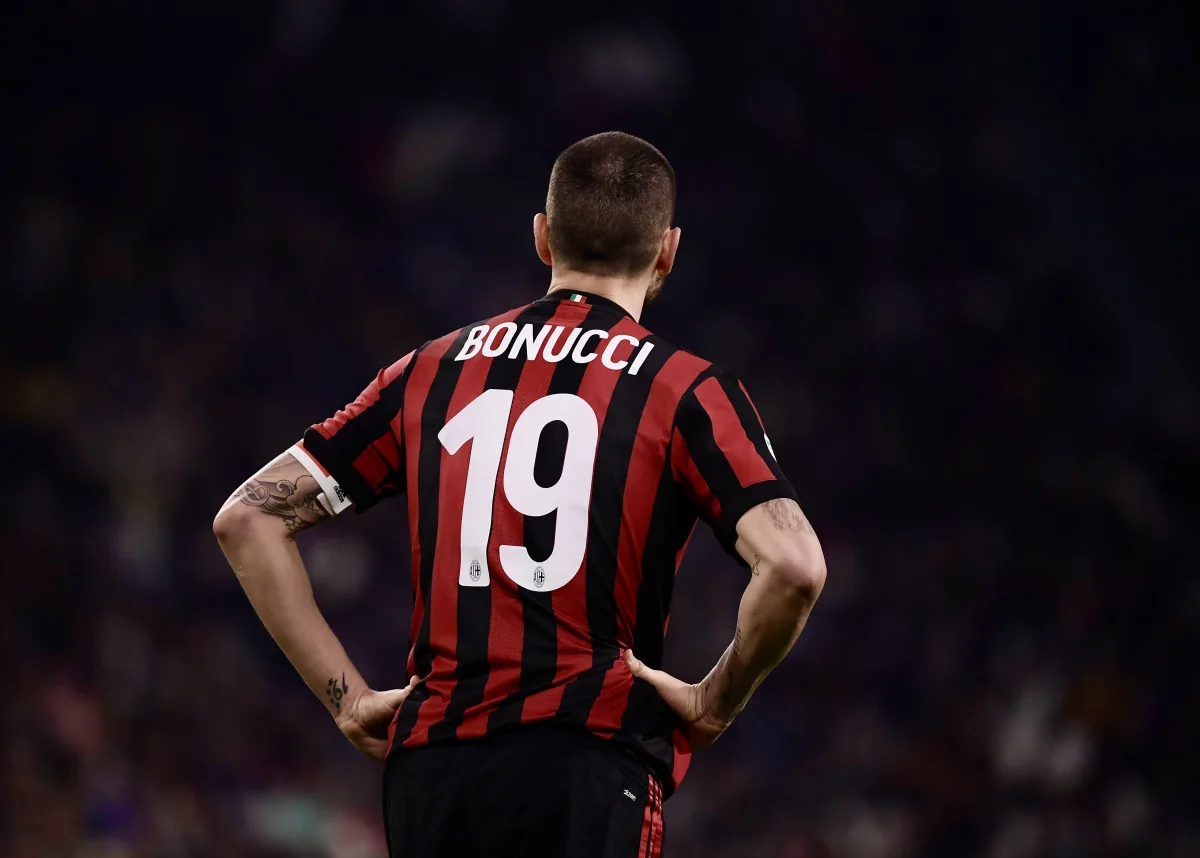 Milan have generally got more transfers right than wrong over the last few decades.
The San Siro club, once owned by Silvio Berlusconi and operated by Adriano Galliani, worked perfectly to buy some of the greatest players in world football.
Article continues under the video
However, that's not to say that mistakes haven't been made, particularly during the disastrous Chinese ownership years.
In fact, when Milan get it wrong, they do intend to get it very wrong.
Here are 10 of the worst signings in Milan's recent history.
---
Michael Reiziger – free from Ajax, 1996
After a hugely successful Dutch influx in the late 1980s with Marco van Basten, Ruud Gullit and Frank Rijkaard, Milan sought to repeat the formula, raiding the great Ajax side of the mid-1990s for several of their players.
In 1996, Edgar Davids and Michael Reiziger left Ajax for Milan on free transfers. Both had played huge parts in Ajax's 1995 Champions League win against the Rossoneri in Vienna.
Both proved to be flops at San Siro, but Reiziger was the bigger of the two, with the right-back playing only 10 times for Milan in one injury-hit season. He left for Barcelona in the summer of 1997.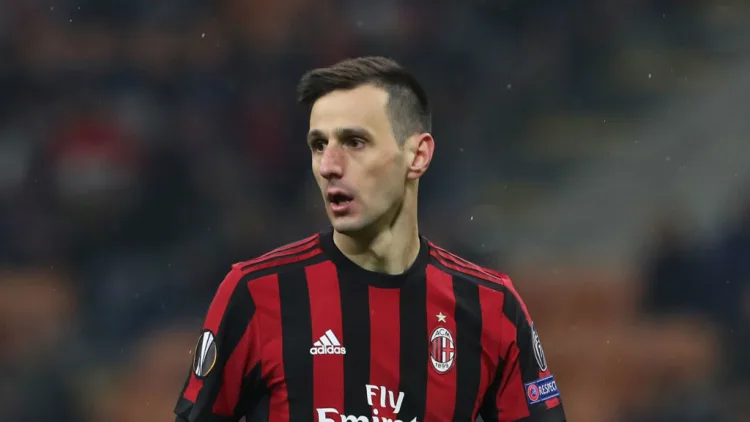 Nikola Kalinic – €25m from Fiorentina, 2017
In a summer of insanity when Milan spent €200 million, the Italian giants decided to splurge €25m of it on Nikola Kalinic, taking him from Fiorentina.
Kalinic had posted impressive numbers in his two seasons in Florence, but found the step up to play for the Rossoneri difficult.
He managed to score six times in his one and only season at San Siro, and was promptly sent out on loan to La Liga side Atletico Madrid in the summer of 2018, before further loan spells at Roma and Hellas Verona.
Milan spent much of their €200m badly in the summer of 2017 under new president Yonghong Li. Kalinic was amongst the worst, but not quite No.1.
Ricardo Oliveira – €17.5m from Real Betis, 2006
Milan lost Andriy Shevchenko to Chelsea in the summer of 2006 for a fee of around £30.8 million. They decided, foolishly, to spend just over half of it on signing Ricardo Oliveira from Real Betis.
The Brazilian, then 26-years-old, struggled to adapt to life in Italy. Prior to the move, he'd only had one good season in La Liga, scoring 22 goals in the 2004/05 season for the side from Seville.
The pressure to replace Shevchenko was enormous, and Oliveira started brightly enough, scoring on his Serie A debut against Lazio, but only added a further two goals that season, and played no significant part in the club winning the Champions League.
He was sent on loan to Real Zaragoza the following season, and again found life easier in La Liga. He scored 18 times in 37 games, and they opted to buy the striker on a permanent basis in the summer of 2008.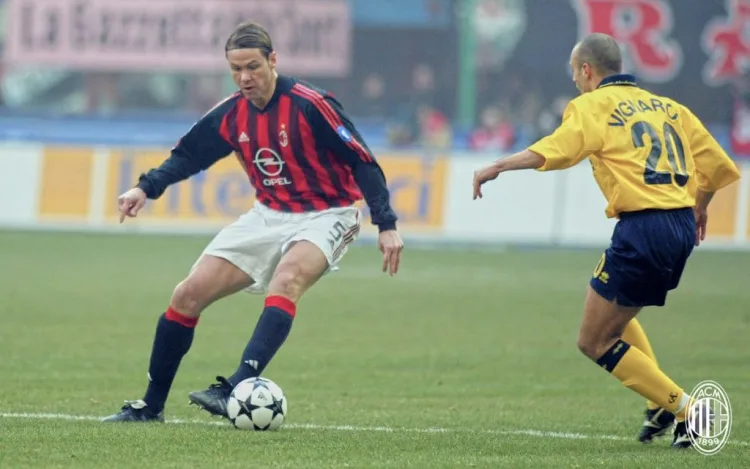 Fernando Redondo – €14m from Real Madrid, 2000
A player as brilliant as Redondo should never deserve to be on any kind of 'worst' list, but unfortunately he makes this one.
One of the greatest Argentine No.5s in recent history, Redondo was at the height of his elegant powers when he signed for Milan in the summer of 2000.
He was forced out of Real Madrid by newcomer Florentino Perez, who didn't like that Redondo had sided with former president Lorenzo Sanz in the club election.
Redondo had just come off of arguably the greatest season in his career, as the lynchpin in Los Blancos' Champions League win in 1999-00. Milan paid around €14m to bring him to Italy amidst a lot of fanfare.
Yet disaster struck on his first day at Milanello. His knee cracked whilst training and he was out for the better part of two years. Finally making his debut for the club in late 2002. Redondo's injury gave birth to the famed "MilanLab", which extended the life of many players at the club.
But Redondo, at 31 when he suffered the injury, was never the same. In a rare show of honesty, he refused to accept a salary until he was fit to play again. Milan showed their gratitude by extending his contract for a final year, and he left the club as a Serie A and Champions League winner in 2004.
Patrick Kluivert – free from Ajax, 1997
The only thing that stops this Dutch striker from being near the top of the list is the fact that Milan made a huge profit on his departure.
Like the aforementioned Davids and Reiziger, Kluivert arrived from Ajax on a free, with the Italians making good use of the Bosman ruling.
Kluivert came in the summer of 1997, and was briefly reunited with Davids before the gnarling midfielder left for Juventus in the winter.
However Kluivert's only season at the club was poor. He registered five league goals in 27 games, and followed Reiziger to Barcelona.
His time at Milan was also compounded by the fact that the Rossoneri were also in a transition phase, with a returning Fabio Capello unable to restore the club to their previous heights. They finished 11th in 1997/98.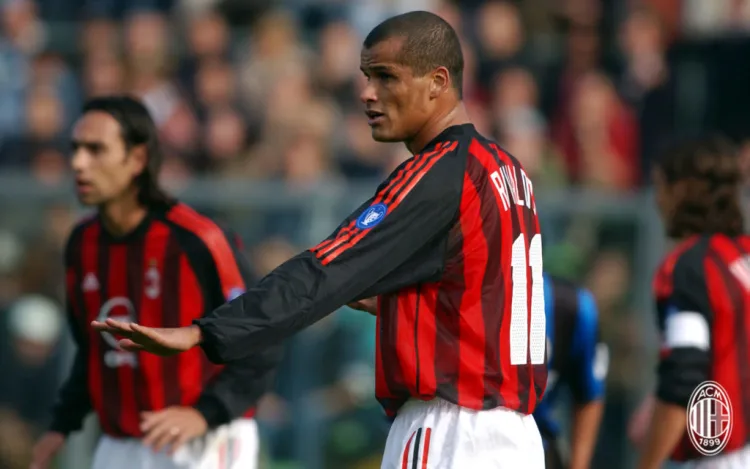 Rivaldo – free from Barcelona, 2002
Milan won the race to sign Rivaldo in the summer of 2002 after his contract with Barcelona expired.
The Brazilian, who was 30, had just starred in Brazil's World Cup win in the Far East. However, he found life difficult in Serie A.
In truth, was there no need for Milan to sign Rivaldo. This was a case of Berlusconi looking to add another layer of gold when it wasn't necessary. They already had Shevchenko, Pippo Inzaghi and Manuel Rui Costa at the club in attacking positions.
Rivaldo hardly played, and was a bit-part player in their 2003 Champions League success. So peripherial was his role at the club that he was let go towards the end of 2003, and he returned to Brazil to join Cruzeiro.
Jose Mari – €19m from Atletico Madrid, 2000
Another head-scratching signing at a time when Milan made a lot of them.
The Spaniard had impressed at Atletico Madrid in 1998/99 and the first half of 1999/00. Milan signed him in the winter transfer window as a replacement for George Weah, who had left to sign for Chelsea.
But Jose Mari didn't find scoring in Serie A as easy as in La Liga. He stayed at the club for three seasons, before finally departing for Spain in the summer of 2002.
Leonardo Bonucci – €42m from Juventus, 2017
Milan spent €42m to take Bonucci from Juventus in the summer of 2017 after the defender fell out with coach Max Allegri.
Bonucci was seen as the jewell in Yonghong Li's €200m shopping spree, to such an extent that he was given the captain's armband, stripping Gianluigi Donnarumma of the honour.
However, without the presence of Giorgio Chiellini to mask his deficiencies, Bonucci was a train wreck at Milan. His mistakes were evident from the get-go.
Within a season he was back at Juventus, with Bonucci then appreciating that the grass is not always greener on the other side. He mended fences with Allegri and several of the other players in the squad that he'd irritated.
Back in Turin, he played a pivotal role in Italy winning Euro 2020 as he scored the equaliser in the final victory over England at Wembley before taunting the losers after the game.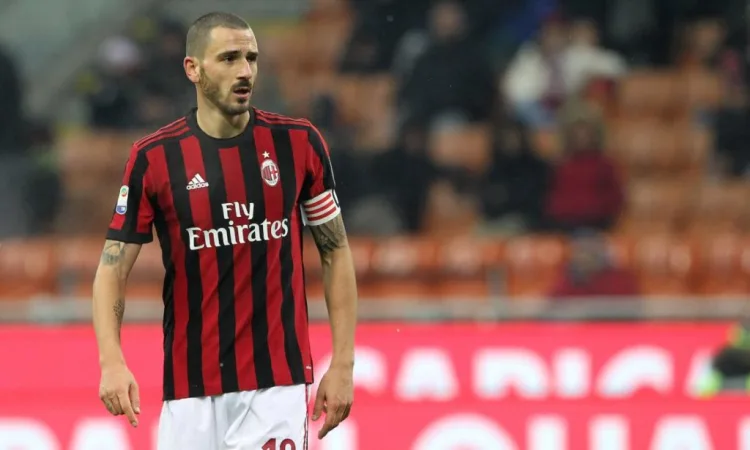 Roque Junior – €8m from Palmeiras, 2000
The Brazilian defender has become a byword for bad defending on English shores, but he was just as bad in Italy.
Signed from Palmeiras in 2000, Roque Jnr stayed at Milan for three years, and even won the 2003 Champions League with the Rossoneri, but was always down the pecking order.
Despite being surrounded by the like of Paolo Maldini and Alessandro Costacurta, it seemed the Brazilian never studied his teammates, as he was often found brutally exposed by ruthless finishers like Hernan Crespo, Alessandro Del Piero, David Trezeguet and Gabriel Batistuta.
After his stint at Leeds proved utterly diastrous, he was farmed out to Siena, but they also weren't impressed with him, and he was sold to Bayer Leverkusen in the summer of 2004. His reputation in tatters.
Oguchi Onyewu, Undisclosed from Newcastle, 2009
One of the oddest signings the club has ever made.
Famed for his training ground fight with Zlatan Ibrahimovic in late 2010, the American was bought by Milan in the summer of 2009, but failed to ever play in Serie A.
He made official appearance for the club in the Champions League, coming on against FC Zurich.
He departed the club in January 2011, on loan to Dutch side FC Twente, and eventually joined Sporting CP on a permanent basis once he contract expired.