The 10 bitterest transfer wars of all time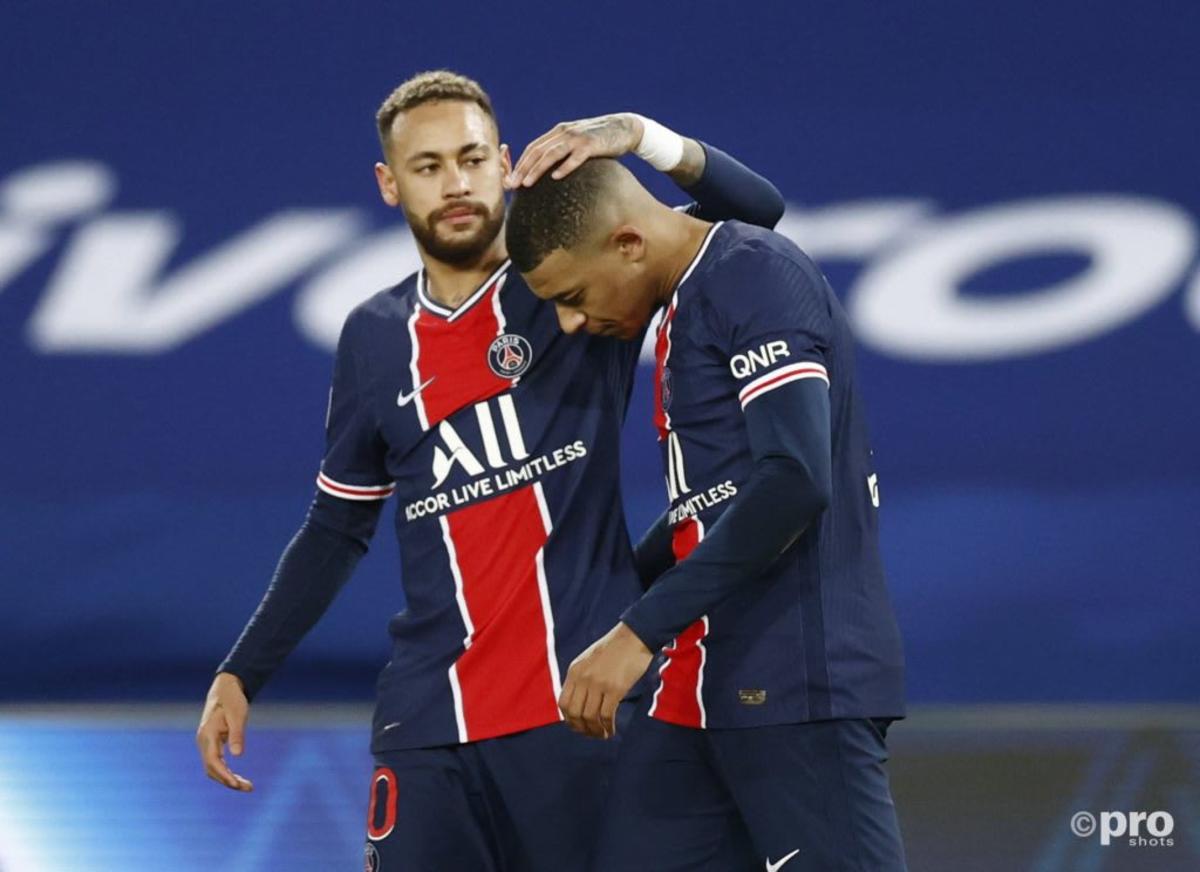 Putting together a football transfer is not a straightforward task. In order to make a deal you need to find an agreement between the three parties – the player and both the buying and selling club.
Very rarely is a transfer completed smoothly these days. Indeed, often they can be downright ugly affairs as Real Madrid's pursuit of Kylian Mbappe has shown.
Here are 10 of the bitterest transfer wars of all time in which two clubs have fallen out.
Luis Figo: Barcelona and Real Madrid, 2000
Luis Figo was one of the most exciting wingers in European football at the time of this transfer and part of a Barcelona team brim-full of world class talent.
The idea that a world-class Barcelona player could move to the club's eternal rivals Real Madrid was unthinkable.
El Clásico Day 🇪🇸

In 2003, Figo went back to the Nou Camp after the transfer to bitter rivals Real Madrid. At one point a pigs head was thrown on to the pitch as he was taking a corner. pic.twitter.com/nkXB5luvhY

— Classic Football Shirts (@classicshirts) October 24, 2020
But Florentino Perez met the €62m buyout clause in his contract to make him one of his first Galacticos as he built a superteam.
The move sparked a furore inside and outside the walls of Camp Nou, as Figo was branded a traitor, a 'Judas' and a mercenary.
Every time he returned to Camp Nou to play he was greeted with hostility, with a severed pig's head being infamously thrown at him by a Barca fan during one game as he took a corner.
Sol Campbell: Tottenham and Arsenal, 2001
Few transfers in the noughties were met with such ferocious hatred from one set of fans and glee from the other.
In 2001, Tottenham's Sol Campbell crossed the North London divide to join Arsene Wenger at Arsenal, much to the dismay of everyone at White Hart Lane.
Sol Campbell says it is 'ridiculous' he still receives abuse from Tottenham fans two decades after leaving for rivals Arsenal. [talkSPORT] pic.twitter.com/91eWruEZ9Q

— The Spurs Web ⚪️ (@thespursweb) June 2, 2021
The transfer caused incredible bad blood between Spurs and Arsenal, from the boardroom right through to the stands.
He was labelled as 'Judas' by Tottenham supporters, not only for joining rivals Arsenal, but for previously breaking a promise that he would never play for the Gunners. He did play for them and won two Premier League titles.
John Obi Mikel: John Obi Mikel, 2006
In April of 2005, Manchester United announced the signing of John Obi Mikel from Norwegian outfit Lyn. The problem was Chelsea themselves subsequently claimed that they already had an agreement in place to sign Mikel, and that the Red Devils completed the deal without the player's agents involved.
During a game in Norway, Mikel disappeared which led to Man Utd assistant manager Carlos Quieroz of accusing Chelsea of "kidnapping him".
Mikel was actually travelling to London, and he was eventually confirmed as a Chelsea player after impressing Jose Mourinho, but this came AFTER Mikel was officially presented as a Man Utd player in a hastily put together press conference.
Mikel was even pictured with a Man Utd top. After Man Utd lodged a complaint with FIFA over the deal, Chelsea agreed to pay United £12 million to settle the dispute.
Cristiano Ronaldo: Man Utd and Real Madrid, 2009
Cristiano Ronaldo earned a move to Manchester United after catching the eye of the Red Devils' players in a pre-season friendly for Sporting Lisbon in 2003.
A true diamond in the rough, Ronaldo developed from a trickster into a serial winner under the great Sir Alex Ferguson's leadership, taking home a host of both individual and team accolades in his six seasons at Old Trafford.
But, United knew they were not going to keep hold of their superstar winger forever, and as soon as Spanish giants Real Madrid came calling, the now-36-year-old's head was turned.
In the summer of 2008, after lifting the Champions League trophy, Ronaldo had his heart set on a move to Los Blancos but was told to wait another year.
Ferguson was furious, though, at the way Madrid had pursued Ronaldo publicly, famously sniping that he "wouldn't sell them a virus" and referring to them as a "mob".
FIFA president Sepp Blatter even described the situation as "modern slavery,'' to which Ronaldo agreed, though he did in fact hold on for a further 12 months before making his then-world record £80m move.
Carlos Tevez: Man Utd and Man City, 2009
In the ultimate showcase of the issues with third-party ownership, Carlos Tevez's switch from Manchester United to Manchester City was incredible.
The problems started with Tevez's two seasons at United which were only technically on loan - not from another club but from a company called Media Sports Investment, owned by Tevez's agent Kia Joorabchian.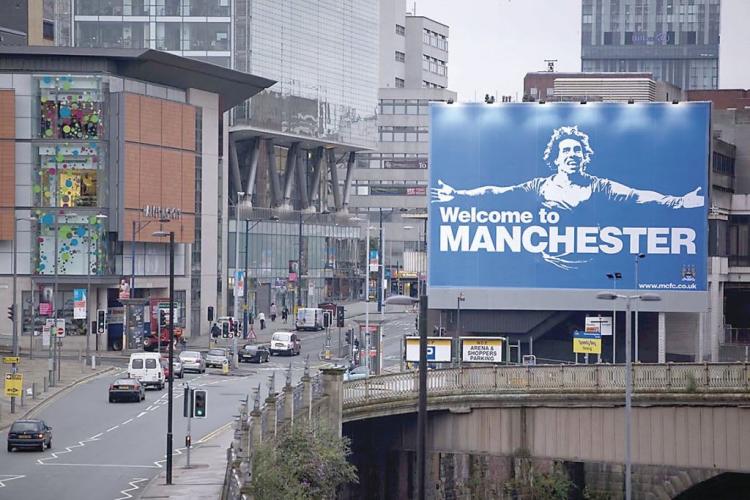 That said, United allegedly had a fee of £25.5m agreed and a five-year deal was offered to the Argentine at the end of the two years.
But Tevez's camp had other ideas, and instead offered their services to 'noisy neighbours' Manchester City, who later put up billboards that read "Welcome To Manchester" with the striker's picture behind it.
Indeed, Tevez signed for City – much to Sir Alex Ferguson's irritation, as the Red Devils legend described the ordeal as ''stupid and arrogant'' and made by "a small club with a small mentality."
Cesc Fabregas: Arsenal and Barcelona, 2011
Cesc Fabregas moved to Arsenal from Barcelona at the age of just 16, having been seduced by Arsene Wenger's promise of a more direct route to first-team football. The Spaniard was a revelation at Arsenal, where he played from 2003-2011.
He turned out on 303 occasions for the club and scored 57 goals. Fabregas became such an instrumental figure for the Gunners that Barcelona spent years chasing him to re-sign at a period in which the Catalan side were at their best.
It seems crazy to think of in this era of inflated transfers, but Barca were able to bring him back for an initial fee of just €29 million.
When Barcelona president Joan Laporta spoke openly about a desire to sign Fabregas in 2009, Arsenal chairman Peter Hill-Wood told the Daily Star:"
I am really pissed off with Barcelona and all that nonsense. It is not the first time they have done this and it is a most disrespectful and tiresome thing to do. You would think there would be some action you could take against them, but I suppose you cannot stop the man shooting his mouth off."
Gonzalo Higuain: Napoli and Juventus, 2016
There is not a club in the world that Napoli and their fans hate more than Juventus.
So when Napoli's best player and biggest current idol, Gonzalo Higuain, sensationally left the club to join Juve in 2016 all hell erupted.
Napoli could do nothing about it because Juve exercised Higuain's €90m release clause, even if their volcanic president Aurelio De Laurentiis spent all summer attacking Juve and Higuain for their actions.
"I never seriously thought he would leave," De Laurentiis sniped.
"Nor that he would have erased in a flash the memories of his three years in Naples.
"There are those who say that talk of betrayal is an exaggeration, but I think the opposite.
"Because, in this decision, there is the full sense of betrayal, which also includes ingratitude."
Neymar: Barcelona and PSG, 2017
PSG smashed the world transfer record in 2017 by signing Neymar for a barely believable fee of €222 million as the French club agreed to pay his release clause.
The transfer stunned the world – both in terms of the price but also because Neymar was leaving a traditional powerhouse for a nouveau-riche state-owned club.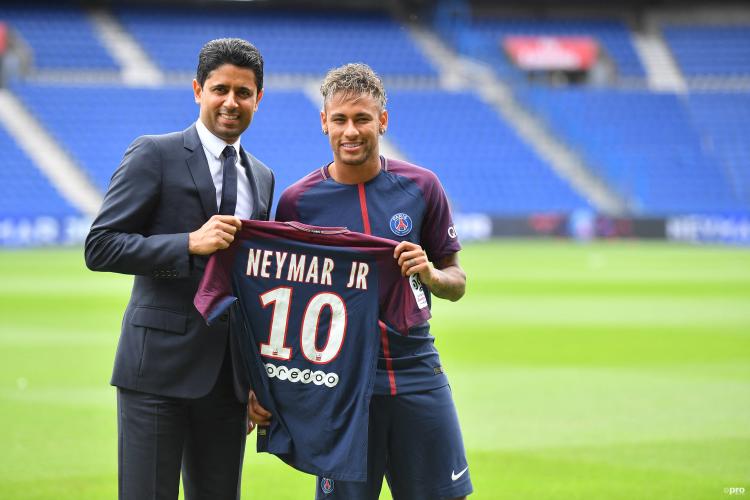 This move led to a series of legal wranglings as Barcelona filed a lawsuit against Neymar and things got very ugly in the courtroom.
The bad blood was also visible between the two clubs as Barcelona and La Liga complained about PSG's exorbitant spending and whether it was breaching Financial Fair Play rules.
Harvey Elliott: Fulham and Liverpool, 2019
In May of 2019, Harvey Elliott became the youngest player ever to feature in the Premier League, aged 16 years and 30 days.
His promise was clear, and Liverpool quickly swooped to sign him on a free transfer from Fulham. A dispute soon erupted between the two clubs as Fulham felt they should receive compensation for developing the youngster.
Eventually, they would receive around £4.3m from Liverpool, which was deemed as unsatisfactory by then Fulham boss Scott Parker.
"£4m for a player we have developed, given his Premier League debut at such a tender age, he is one player that we thought the world of," he said.
"And helped him in that process. To then leave like he did… and go to a tribunal where you get £4m, or up to £4m like has been suggested. It's certainly from my position, it's madness really.
"We had developed that player for a big club to take him."
The relationship between the two clubs has been bad ever since.
Kylian Mbappe: PSG and Real Madrid, 2021
Real Madrid and PSG have been serial offenders over the years when it comes to going to war in the transfer market so it was no surprise to see the clubs fall out over Kylian Mbappe in 2021.
Mbappe continually refused to sign a contract renewal at the Parc des Princes as his desire was to fulfil his dream of playing for Real Madrid.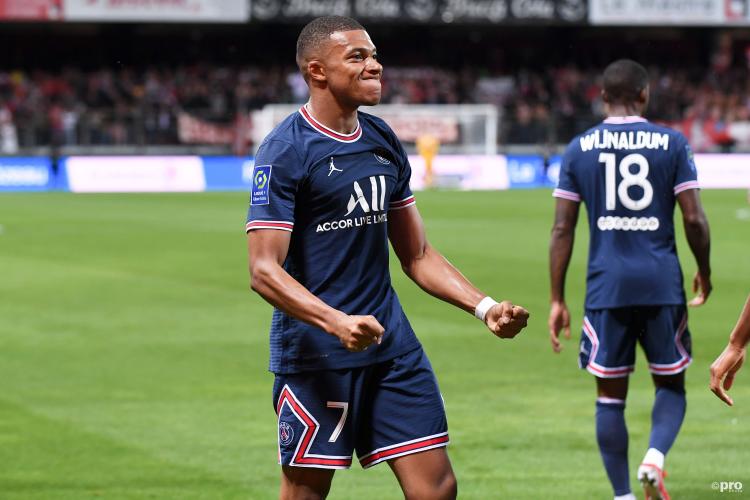 This infuriated PSG, who conceded defeat in their hopes to prolong Mbappe's four-year stay at the club but, in the process, launched a blistering attack on Madrid's methods of trying to sign the World Cup winner.
"It's the way Madrid have done it that displeases us," PSG transfer chief Leonardo blasted.
"Real have behaved like this for two years. It is wrong, illegal even as they have contacted the player. It is unacceptable for us because it is not right."