Woodward to step down as Man Utd chairman after 2021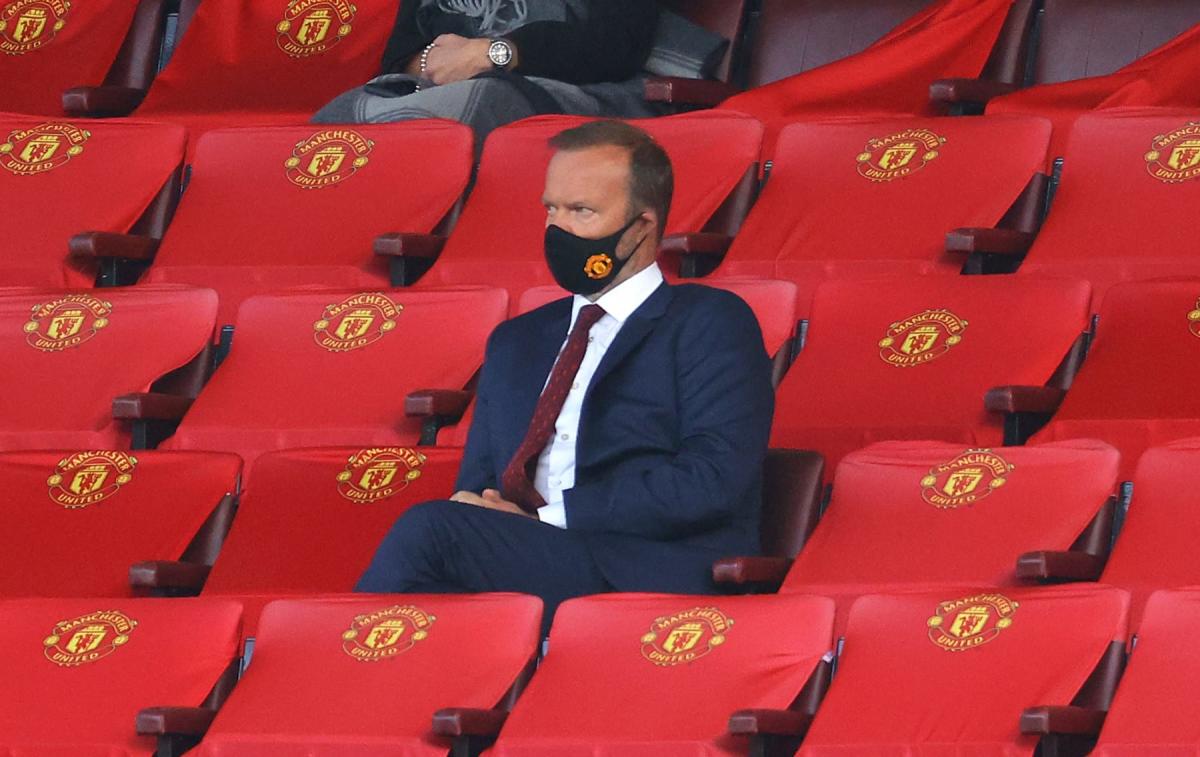 Manchester United have confirmed that Ed Woodward will step down as the club's chairman at the end of 2021.
Woodward, who joined the Old Trafford club 16 years ago after advising the Glazers on their purchase of Man Utd, was reportedly one of the main instigators of the new Super League tournament and was apparently set to depart after its failure to get off the ground according to TalkSPORT.
The Old Trafford side were one of 12 clubs to announce the formation of the new continental tournament on Sunday evening. 
In a statement on the club website, Man Utd owner Joel Glazer made no reference to the Super League and instead chose to make a short statement thanking Woodward for his work.
"Ed Woodward has served the club with great distinction," said Glazer. "His contribution to the club has been massive, and he will always be welcome at Old Trafford as a part of the Manchester United family."
READ MORE: Super League LIVE – Chelsea and City on verge of withdrawing, Barcelona to put it to vote
Glazer, coincidentally, was also the man who put his name to the announcement of the new Super League tournament when Man Utd and 11 other clubs confirmed their support for it on Sunday evening.
However, just two days after announcing the tournament could begin as early as next season, Chelsea and Manchester City were reportedly set to cancel their found member status and withdraw. 
Reports in Spain on Tuesday night also suggested that Atletico Madrid were close to bowing out of the project and that Barcelona would use a vote by the club's member to decide whether to persevere or not.
Super League is a criminal act, says former Man Utd defender
While criticism came from all corners of society, one of the biggest critics of Woodward and Glazer's planned tournament came from former Man Utd defender Gary Neville.
"I said yesterday that I thought it was a criminal act. I was half hoping, I went to bed about 10:15 last night, so I didn't see the statement when it came," he said on Sky Sports.
"I was half hoping that they were going to, off the backlash, the media reaction, the immediate fan reaction was awful towards it, I was hoping they would re-think it. When I woke up, I saw the statement and it had Joel Glazer's name on it, I thought: 'This is a problem, big problem'.
"He doesn't put his name on anything, that man. He's intelligent, he knows what he wants and he's parked his weasels and he's come out.
"This is serious, he's not backing down, he's going to try and push this through. Once he puts his name on it, he's going to try and force this through.
"They've been through hell at Manchester United in the early years. They don't care, and when I saw his name on it, I was really worried."