Dayot Upamecano: Why I turned down Manchester United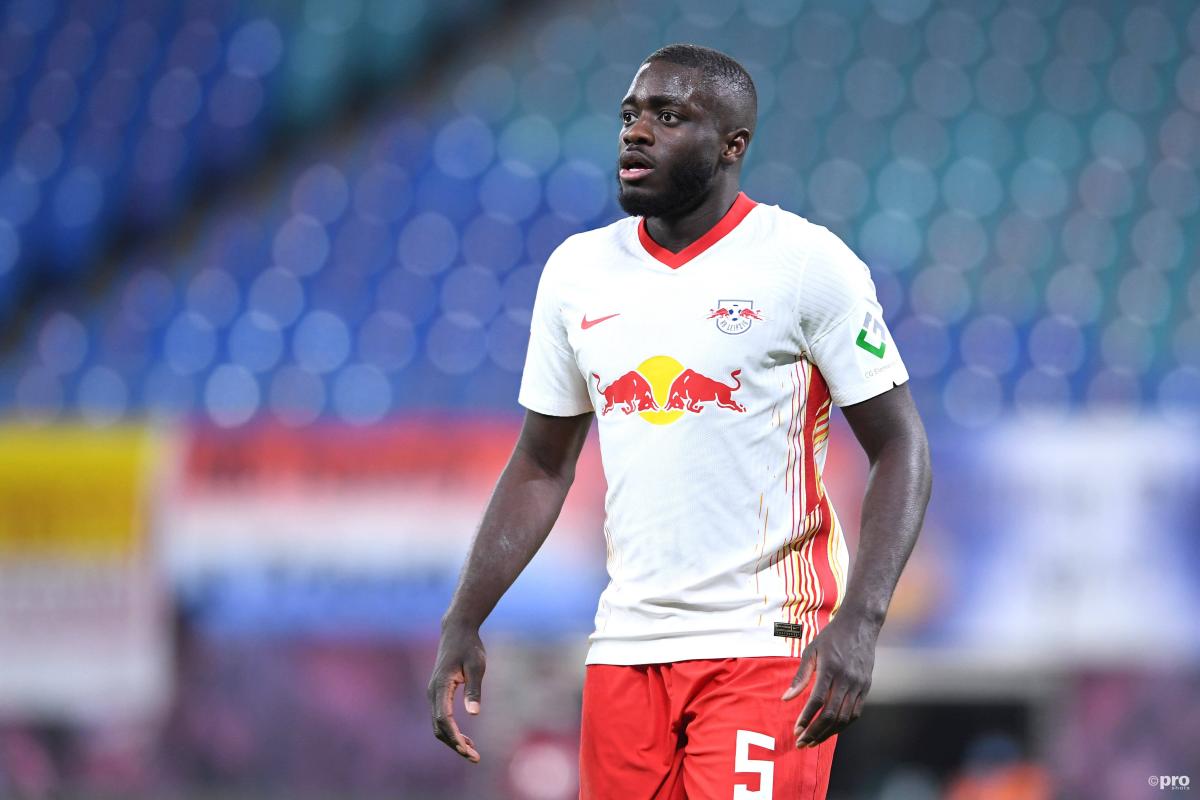 Dayot Upamecano has revealed that he turned down the opportunity to Manchester United earlier in his career.
The centre-back has become recognised as one of the most promising players in his position in the world in recent years. He has played over 150 times for RB Leipzig, including 38 matches in all competitions this term.
READ MORE: Could Bayern Munich beat Man Utd to Jadon Sancho signing this summer?
Indeed, Bayern Munich value Upamecano so highly that they moved to sign him for €42m from their Bundesliga rivals, with the deal to be completed in the summer.
The France international's career might have been very different, though, if he had elected to move to Man Utd when offered the opportunity while still a teenager turning out with Ligue 2 side Valenciennes in his homeland.
"I was a young boy. I wanted to sign for them straight away," he told The Athletic. "Manchester United! But then my parents took me aside and said: 'Let's think carefully about this.'
"We thought about it for a long time and then decided that going step by step was the best option for me."
Upamecano had also been approached by Ralf Rangnick, who at the time was sporting director of Red Bull Salzburg. He was offered the chance to move to Liefering, a feeder club of the Austrian side, where he was promised first-team football before promotion to Salzburg.
"Everything Ralf said came true," Upamecano said. "Ralf was the most important coach for me. He's a professor, a scientist of football, and he also cares about everything.
"He's always there for you with advice on matters football and non-football, every single day. It's not natural for a coach to be this involved with a squad of 25 players. I'll never forget what he did for me, he was a key person in my career. I'm eternally grateful."
Bayern not Upamecano's only option
From Salzburg, he moved to RB Leipzig, another club in the Red Bull stable, and has become a star. Upamecano's ascent will continue in the summer when he moved to Bayern.
He has revealed, however, that they were not the only side pursuing him this summer. Indeed, Liverpool were linked with an interest for a long period.
"There were other options but they had tracked me for a long time, and I had good talks with the people in charge. I believe it's the best place for me to develop further," he said.
Upamecano is set to turn out for RB Leipzig on Thursday against Borussia Dortmund in the DFB Pokal final. It will be one of his last games for the club before moving to Bayern Munich.