Agent admits Chelsea and Arsenal target Hakimi open to Bayern move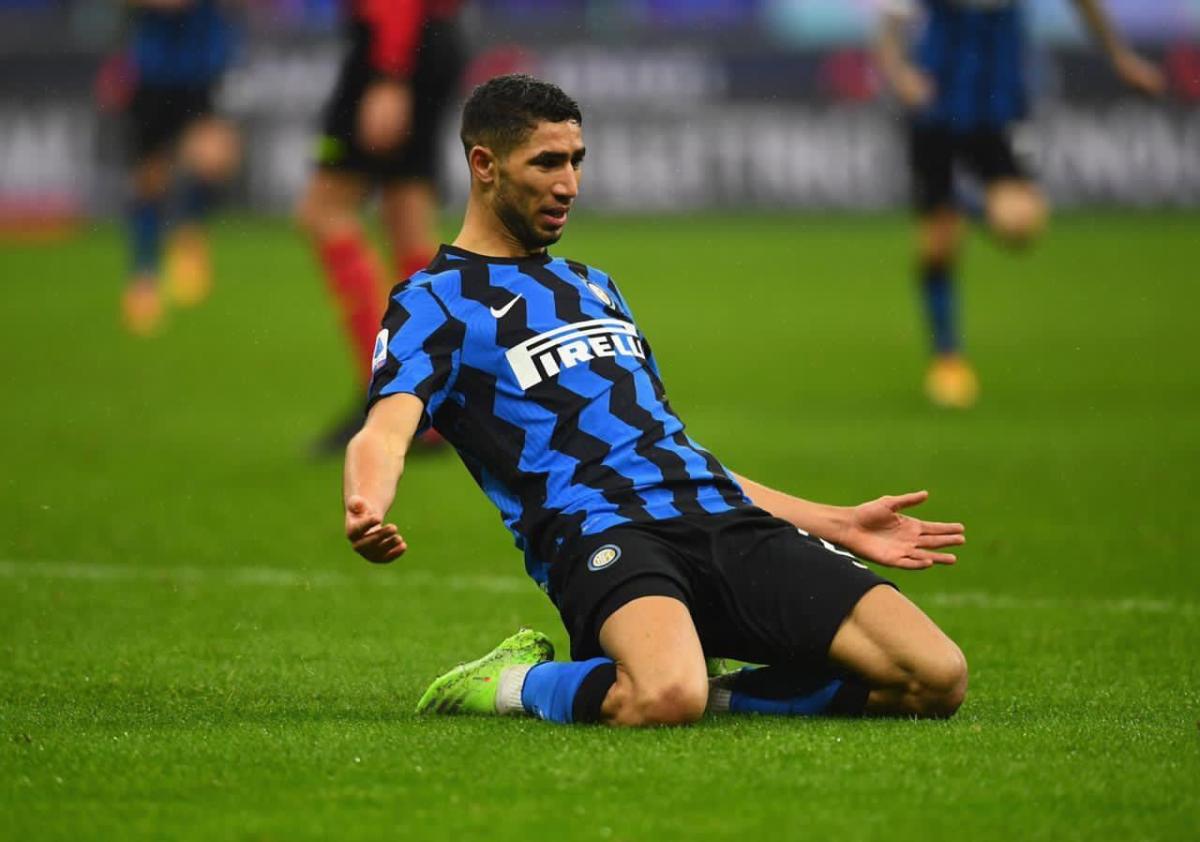 Chelsea and Arsenal transfer target Achraf Hakimi would be open to a move from Inter to Bayern Munich this summer, according to the player's advisor.
The Morrocan full-back has been an ever-present and crucial member of Antonio Conte's title-winning side and is regarded as a key player at the club.
However, Inter's financial situation may call upon the Italian giants to sell their most desirable assets in the summer transfer window and that could mean Hakimi's departure from the club.
And while the player's advisor doesn't believe the player will have to leave the club in a few months time, he also didn't entirely slam the door shut on a potential move to Munich.
"I don't know where the rumors are coming from," said Hakimi's advisor Alejandro Camano to Spox. "I wouldn't be surprised if Bayern were interested in Achraf, but nobody from Bayern has contacted me."
"Achraf is very happy at Inter. He's not thinking of anything else," added Camano, before admitting that a move to Bayern wouldn't be entirely out of the question. "Who would not like to play for FC Bayern?"
Could Bayern beat Chelsea and Arsenal to Hakimi signing?
Having joined Inter in September 2020 for a reported fee of €42 million, it would seem unlikely that the club would be happy to see the Morrocan full-back leave for anything less than they paid for him.
However, even if Inter are forced to trade in their stars to balance the books this summer it still seems unlikely that Bayern will be able to offer the finances they may still demand.
READ MORE: Three reasons why Liverpool's Mohamed Salah is PSG's perfect Mbappe replacement
Following the signing of Dayot Upamecano and Julian Nagelsmann from RB Leipzig for a combined fee that likely surpassed €60m, it's highly unlikely that Bayern will be able to fork out a huge amount of money for new signings this summer.
While Bayern undoubtedly need a new right back this summer – with last summer's signing Bouna Sarr proving to be well short of expectation – it seems far more likely that the Bavarian giants will opt for a loan deal or a player that they can sign for less than €25m.