Jovic not thinking of Real Madrid return: Frankfurt suits me perfectly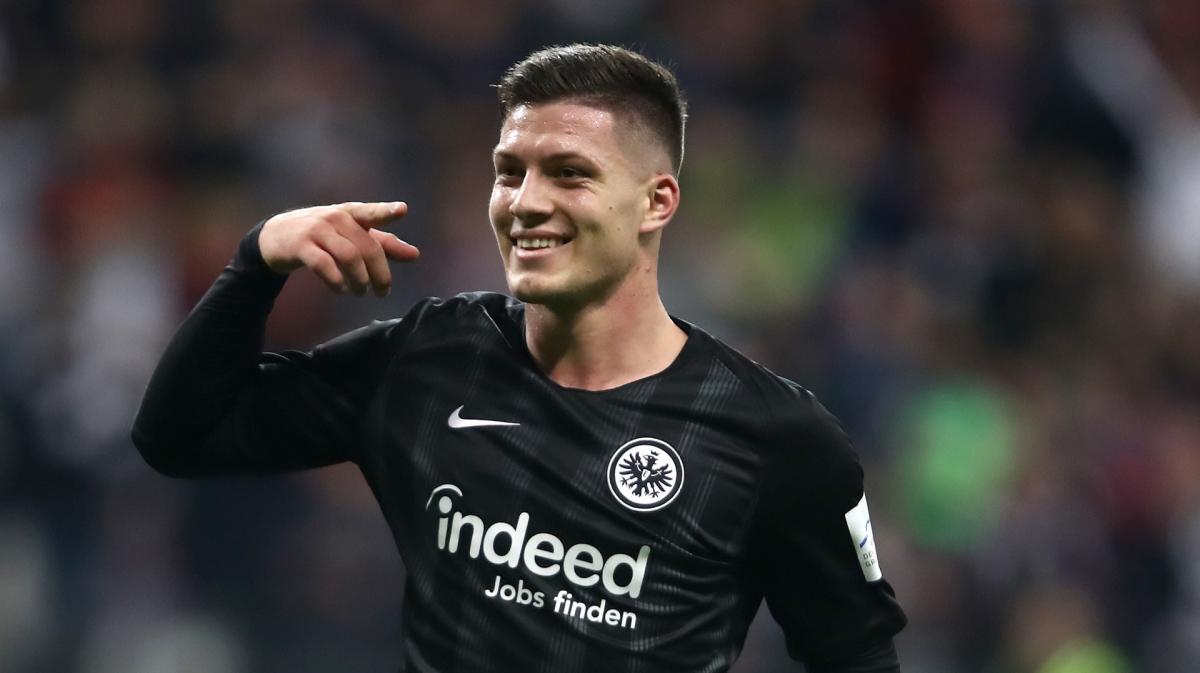 Eintracht Frankfurt striker Luka Jovic says he isn't thinking of a return to parent club Real Madrid.
Jovic, on loan to the German outfit from Madrid until the end of the season, has hit the ground running since his return to the club where he made his name.
The Serbia international striker has scored three goals in the same tally of games since his comeback to the Bundesliga – one more than he managed in 32 games for Los Blancos.
Jovic has spoke for the first time since his move, and opened up on a host of topics.
On how he feels to return to Frankfurt, Jovic said: "I am very happy to be back. I feel very comfortable and that is being seen on the pitch. I scored two goals during all my time at Real Madrid and now I have three here. The city, the club and above all the team suit me perfectly."
Jovic: I had bad luck at Real Madrid
Jovic was signed by Madrid for €60m in the summer of 2019, and big things were expected of him, but it didn't quite work out like that.
"I had bad luck at Real Madrid. The injuries diminished me and in the private sphere it was not good at all. I feel fortunate to have been able to return to Frankfurt, where I have received a wonderful reception," he said.
"I've been fortunate to have been able to train daily with the best players in the world. I have gained in experience and I consider myself a better player today. Despite not having been able to have continuity on the pitch, I take many positives from Madrid.
"I think it had to do with the short time I was able to play. It is never easy at a team like Real Madrid, where the style is different and the pressure is always very high. That is why it was best to take the step back to Frankfurt."
Jovic then remarked on whether he will return to his parent club at the end of the campaign.
"I don't want to look to the future. I'm focused on Eintracht and on being able to be one hundred percent again to play 90 minutes. I don't have to prove anything to anyone. I know that I'm a good player," he said.
Jovic also commented on his return to the Frankfurt.
"I was pleasantly surprised, the team is even better than the one I left," he said. "I wouldn't single out anyone in particular, but in general I consider the team at a very good level.
"I'm still in the hotel, it is not easy to find an apartment in so few months. As for the rest, it hasn't changed much. The city remains the same. It hasn't been difficult for me to integrate."