Real Madrid's 10 most expensive transfers of all time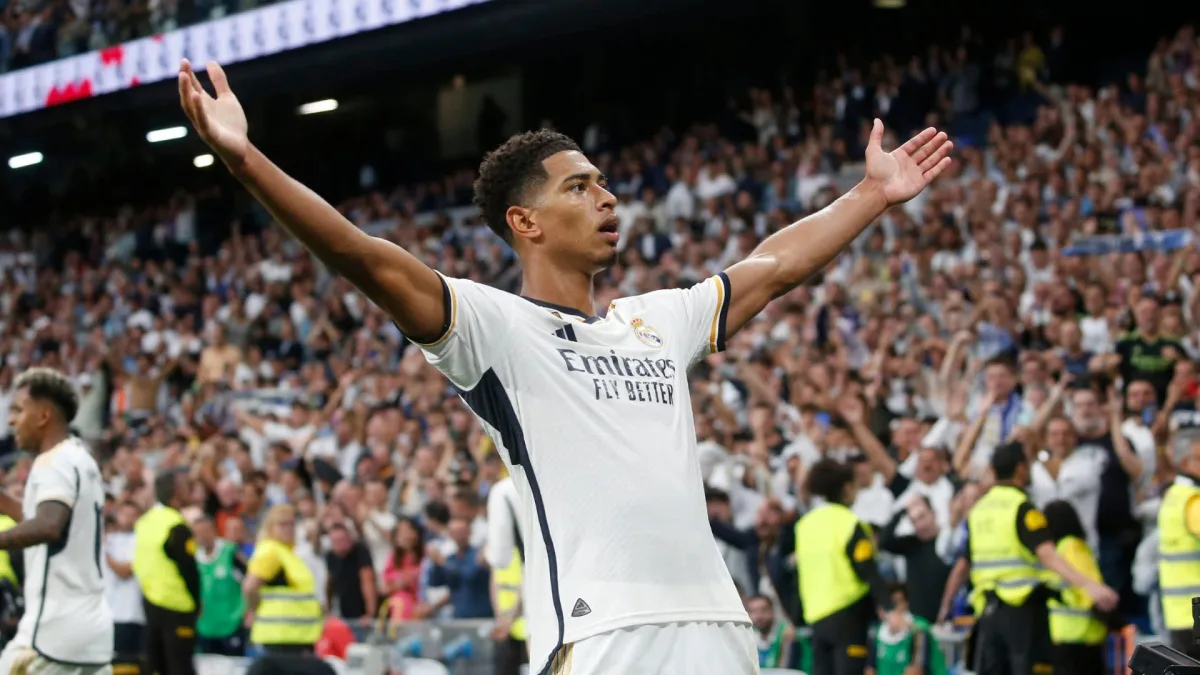 Real Madrid's status as a footballing superpower is indisputable, something they underscored in the summer of 2022, first by winning a record-extending 14th Champions League and then by completing a €100 million deal to sign Aurelien Tchouameni from Monaco.
And then in the summer of 2023, Madrid broke the bank for another mega-money signing in England star Jude Bellingham for €103 million.
This transfer is just the latest in a long line of blockbuster deals that Real have concluded over the years.
From Zinedine Zidane to Cristiano Ronaldo, Los Blancos have a history of breaking records and shaking up the transfer market with a ruthless desire to be the best.
But with that attitude comes a lot of money spent and plenty of risk, and not every deal turns out to be an unmitigated success.
So who are the 10 most expensive transfer deals in Real Madrid history, and how many of them have justified their transfer fee?
10. Luis Figo - €60m (from Barcelona, 2000)
A switch from Barcelona to Real Madrid seems unthinkable, even to this day, but Luis Figo had other ideas back in the summer of 2000.
For a then-world record €60m fee, the Portuguese winger's signing marked the beginning of Florentino Perez's Galactico era of global superstars.
A resounding success, a record of 37 goals in 164 games fails to capture the genius of that year's Ballon d'Or winner.
9. Luka Jovic - €60m (from Eintracht Frankfurt, 2019)
When Luka Jovic registered 17 goals and five assists in 25 Bundesliga starts for Eintracht Frankfurt at the age of 20, the Serb looked set to go onto greater things.
But just two La Liga goals later, and Jovic found himself back at Frankfurt on loan before leaving on a free to Fiorentina in the summer of 2022.
One of the worst signings in Real's history in terms of return on investment, the notion that he could be the long-term successor to Karim Benzema now looks very silly indeed.
8. Kaka - €67m (from AC Milan, 2009)
Kaka came with such lofty expectations that, in some ways, he was an anticlimactic signing for Real.
He arrived the same summer as Cristiano Ronaldo, but a series of injuries restricted the Brazil star to just 85 La Liga starts in four years, with 23 goals signalling a decline from his near 'one in two' record at AC Milan.
That said, contributions to La Liga and Copa Del Rey titles mean he was far from a failure, despite his troubles.
7. James Rodriguez - €75m (from Monaco, 2014)
After a stellar World Cup showing for Colombia, James signed in Ancelotti's first Madrid stint and immediately proved his worth with 24 goal contributions in 29 league games.
However, the playmaker's production steadily decreased until 2017 where he was shipped to Bayern Munich on a two-season loan.
Back at Madrid, Rodriguez was largely made to watch on from the sidelines in the 2019/20 campaign before a move to Everton.
6. Zinedine Zidane - €77.5m (from Juventus, 2001)
A World Cup and European Championship winner with France, Zidane made the move to Los Blancos for a then-world record €77.5 million fee.
And while the team's success in his era is slightly underwhelming given the talent on show, Zidane earned himself legendary status in his five years at the club, before taking charge as head coach in more recent times.
An unbelievable transfer, for an unbelievable athlete, who many would argue ranks as one of the greatest players ever to lace up a pair of boots.
5. Cristiano Ronaldo - €94m (from Manchester United, 2010)
The greatest player to wear the famous white of Real Madrid?
A supreme talent that emerged at Manchester United and was given the platform to make football history for the Spanish giants. The Portuguese legend won it all.
And, had it not been for rival Lionel Messi, Ronaldo could have been out on his own as the best of his generation.
4. Aurelien Tchouameni - €100m (from Monaco, 2022)
Tchouameni joined the €100m club when he left Monaco for the Bernabeu in the summer of 2022.
It was a deal that raised eyebrows because of the fee - €80m of the transfer was paid up front with another €20m bonus dependent - largely because of Tchouameni's lack of top-level experience.
When he joined the club, he had not played a minute of Champions League football and had only a handful of appearances for the France national team.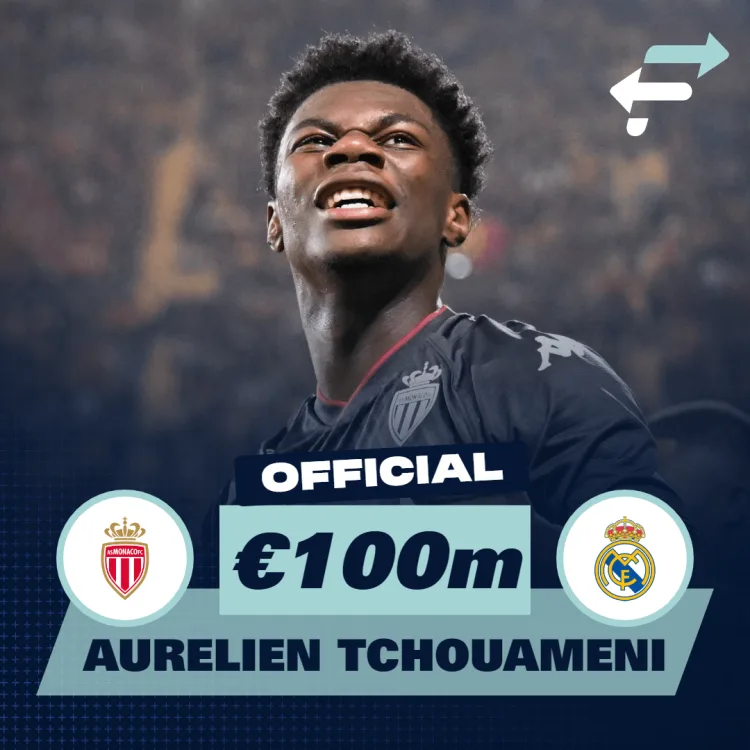 Tchouameni had a mixed first season at the Bernabeu but he is expected to go from strength to strength.
3. Gareth Bale - €101m (from Tottenham, 2014)
Gareth Bale may not have got the fairytale ending that so many legends are accustomed to receiving, but history will be kind to the Welshman's achievements in Madrid.
A vital part of an all-time great front three, alongside Ronaldo and Karim Benzema, Bale should one day get the appreciation he so thoroughly deserves.
He's also, perhaps, the scorer of the Champions League final's most incredible goal.
😳 *THAT* G⚽AL!
🚲 @GarethBale11 #RMHistory | #RMUCL pic.twitter.com/4zNc9PyV0O

— Real Madrid C.F. 🇬🇧🇺🇸 (@realmadriden) May 26, 2019
2. Eden Hazard - €115m (from Chelsea, 2019)
The most disastrous Real Madrid transfer in history, Hazard endured four shocking years in Spain.
A Chelsea icon, it was always a matter of when rather than if Hazard would leave England to fulfil his lifelong ambition of playing for Real. But, maybe the date of the transfer was more important than we imagined.
Hazard was plagued by injuries and bad form at Madrid, making just three starts and scoring only one goal in his final campaign before being released on a free transfer.
1. Jude Belliingham - €134m (from Dortmund, 2023)
Bellingham moved to Real Madrid from Borussia Dortmund in the summer of 2023 for a club record fee of €134m.
Madrid beat off competition from Liverpool and Europe's biggest teams to sign the best young midfielder in the world.
Big things are expected of the 2022 World Cup star, who is a complete midfielder capable of doing everything.
The English midfielder immediately made a brilliant start to his Madrid career.