Richarlison is a transfer in the right direction for Tottenham and Conte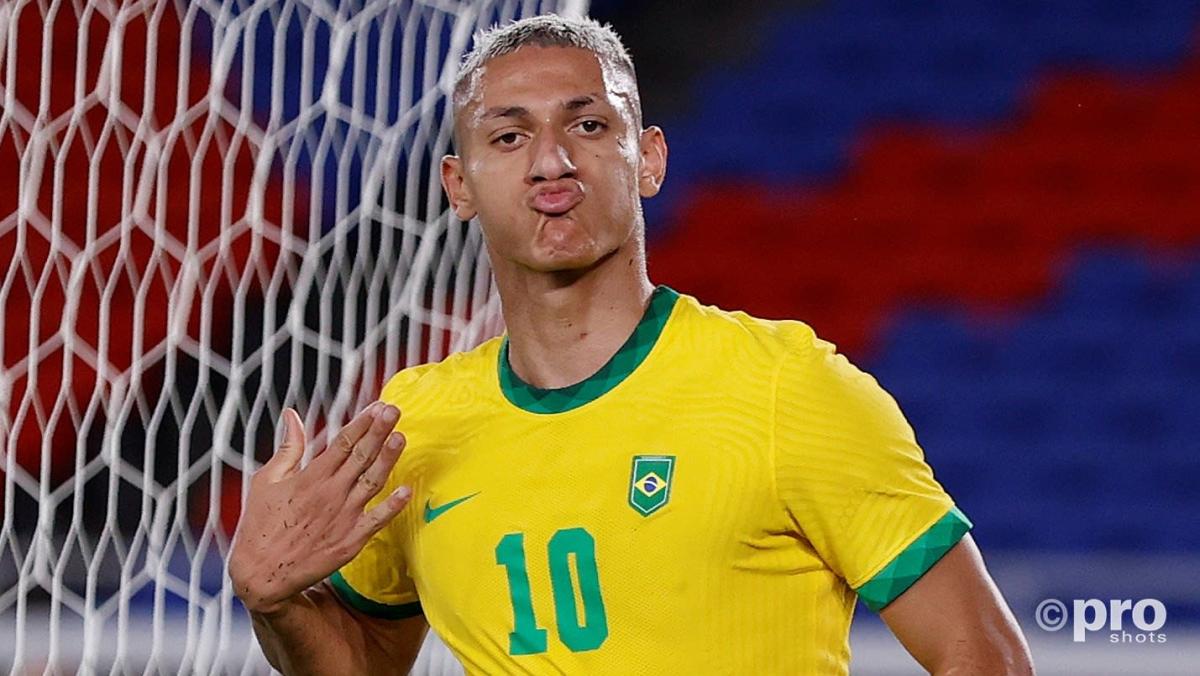 Tottenham have completed the signing of Richarlison from Everton for a fee of £60 million in a move that will help them establish themselves as true top four contenders.
The Brazilian became the club's record signing and will compete with the likes of Dejan Kulusevski and Lucas Moura for a place alongside Heung-Min Son and Harry Kane.
Although eyebrows may be raised at the price for a player who perhaps won't automatically command a starting spot, the investment into depth up front is exactly what Tottenham need.
Having tried and failed many times to bring in a low-cost backup to Kane over the years, Richarlison's arrival allows Antonio Conte to start assembling a real squad capable of competing with the best.
Why Richarlison is everything Tottenham need and don't need
The teams Tottenham want to compete with, such as Chelsea and Arsenal, do not tend to have a clear 'strongest XI' and often rotate between players of a similar quality across the season.
With European sides usually competing in more than 50 games in a campaign, injuries and burnout can be a real concern and the best teams end up relying on a deep squad to maintain fitness.
For example, Chelsea played 53 games in all competitions last season and had the likes of Christian Pulisic, Callum Hudson-Odoi and Hakim Ziyech all featuring regularly.
Particularly when forwards such as Romelu Lukaku and Timo Werner were out of form, the Blues relied on their fringe players to carry them through games, allowing them to never drop out the top four the entire season.
Having strength in depth is the key for sides to make deep runs in cup competitions to win trophies, which is ultimately why Conte was brought to the club.
🚨 BREAKING 🚨

Tottenham sign Richarlison for £60M from Everton pic.twitter.com/easeYsoKxm

— Football Daily (@footballdaily) July 1, 2022
While £60m is a huge fee for a player described as a solution to depth issues, Conte has succeeded in convincing the board that it is simply the cost needed to become a top team.
Bringing in a versatile goalscorer who is Premier League proven and has his best years ahead of him makes him the perfect signing for Tottenham.
The club are backing their manager and splashing the cash in areas where they previously have relied on loans and cheap deals for clearly sub-par players.
A shift in mentality and allowing Conte to spend on the players they don't necessarily 'need' could take Spurs to the level they are desperate to succeed at.