Premier League's 10 most expensive transfers of all time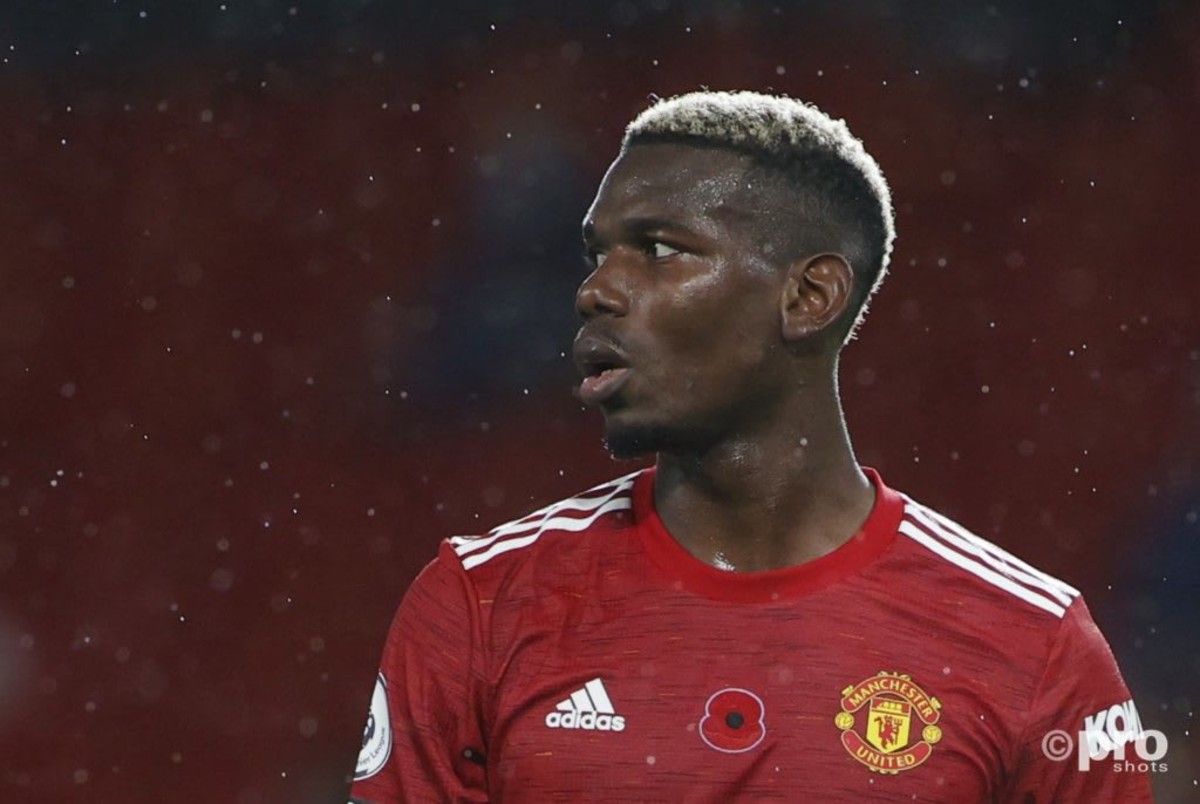 The Premier League is the richest league in the world with some of the richest clubs in the world.
Mammoth sponsorship and broadcast deals, and the biggest concentration of elite clubs means that money pours into the organisation and, in turn, the clubs themselves.
No top-flight spends money quite like the Premier League. For example, in the summer of 2020 alone £1.3 billion was spent on new recruits, with Chelsea shouldering the biggest share of that bill following their spending spree.
The Blues and Manchester City have spent exorbitantly under rich new owners over the past 18 years and 15 years respectively, with Manchester United have spent lavishly to try and reclaim some glory after the Sir Alex Ferguson era.
So, what are the most expensive signings ever for Premier League sides?
10. Ruben Dias - £61m (from Benfica to Man City, 2020)
Now, this was a risk. Ruben Dias was seen as an immense talent in Portugal, but his slight weakness in defending big spaces caused many to worry about his big money move to Man City.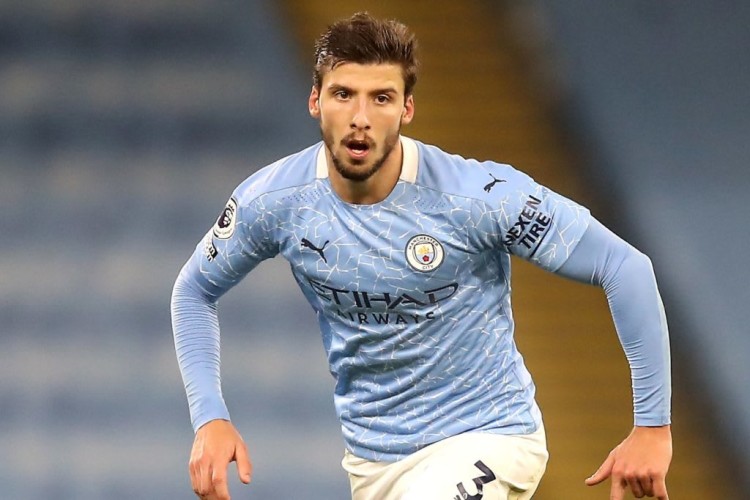 However, he has eased those concerns since he arrived in England, and having guided City to Premier League glory, and winning the FWA Player of the Year award, it's been a stellar first season.
The aforementioned partnership with Stones has been crucial to City's success, and at just 24, Dias has a big future at the Etihad ahead of him.
9. Rodri - £62m (from Atletico Madrid to Man City, 2019)
A tall defensive midfielder with an eye for a pass, Rodri was the player selected by Man City to replace the ageing Fernandinho.
After a sluggish first year in which he adjusted to English football, Rodri came into his own in 2020/21, helping the side to yet another Premier League triumph.
Having never dropped below a 90% pass accuracy, Rodri is the perfect Guardiola defensive midfielder, akin to Sergio Busquets.
His exclusion from the 2021 Champions League final starting XI remains a bizarre decision from the City boss.
8. Alisson - £66m (from Roma to Liverpool, 2018)
Alisson finally solves Liverpool's goalkeeping woes when he signed in 2018.
First Simon Mignolet was a liability, then came Loris Karius, whose errors cost the Reds the 2017/18 Champions League. Alisson was signed, and immediately fixed things at the back.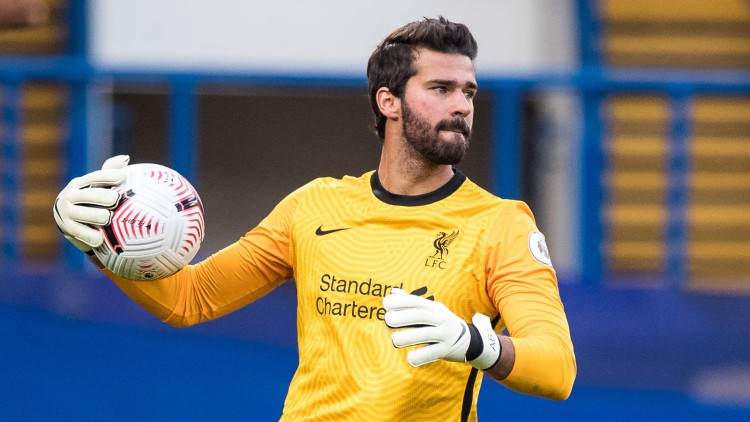 He kept 27 clean sheets in all competitions in his first year and it was his rock-solid base that helped them lift the Champions League trophy that year.
He formed an excellent understanding with his back-four and that foundation led to the Premier League triumph in 2020.
Although he suffered a shaky few games in 2020/21, his late winning header against West Brom helped secure Champions League football.
7. Kai Havertz - £72m (from Leverkusen to Chelsea, 2020)
Though it was not seen as a gamble of sorts when made Kai Havertz their most expensive signing of all time, the fee was seen as exorbitant for a 21-year-old.
Havertz hasn't actually been at his best at Stamford Bridge so far and was in and out of the team under Lampard and then Tuchel initially.
He grew into things in the latter part of the campaign and it actually doesn't even really matter how he does in the rest of his career with the Blues as he has already written himself into the history books.
In the Champions League final against Manchester City in 2021, he scored the only goal of the game to bring the trophy back to London, so Abramovich will consider this deal as money well spent indeed.
6. Kepa Arrizabalaga - £71m (from Athletic Bilbao to Chelsea, 2018)
Due to their policy of only fielding players from the Basque region, it's extremely expensive to pry players away from Athletic Bilbao, as Chelsea found out with Kepa Arrizabalaga.
A world-record fee for a goalkeeper was agreed as the club needed a replacement for the Real Madrid-bound Thibaut Courtois, but it's not gone to plan.
Under Sarri, Kepa was average at best; he wasn't awful, he looked promising, but certainly not world class. Last season, however, was another story.
He had the lowest save percentage of goalkeepers in the league, conceding 47 Premier League goals whilst making just 1.7 saves per 90, the least of any 'keeper with more than one appearance in the league.
5. Nicolas Pepe - £72m (from Lille to Arsenal, 2019)
For £72m you'd expect a world-beater, which Nicolas Pepe hasn't been, so far.
The Ivorian scored just five Premier League goals in his first season, but doubled his tally second time round. However, the improvement coincided with a decline from five assists to just one.
If the 26-year-old can piece together his creativity and goalscoring into a finished article, Arsenal's attack would be set up for years to come, in an exciting front line consisting of youngsters like Bukayo Saka and Emile Smith-Rowe.
Pepe has ran hot and cold since his arrival from Ligue 1, and has certainly struggled under the pressure of his price tag.
4. Virgil van Dijk - £74.2m (from Southampton to Liverpool, 2018)
Arguably the most important signing in Liverpool's recent history, Virgil van Dijk changed the fortunes of the club for the better after his arrival from Southampton in January 2018.
He guided them to the Champions League final in his first six months, and followed that up by winning the competition the next year.
Becoming the best centre-back in the world, Van Dijk was the runner-up in the 2019 Ballon d'Or and his leadership and distribution at the back was potentially the most important part of their title winning team.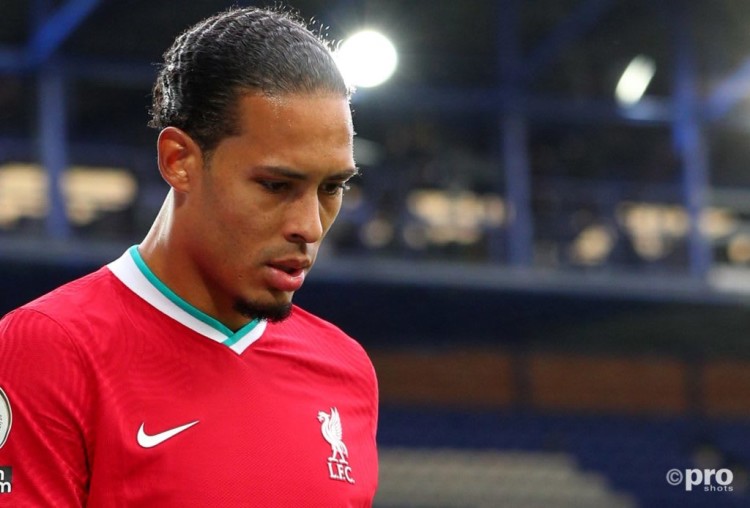 His importance was highlighted by the Reds' poor form in 2020/21 once he was sidelined through a knee injury he suffered in the Merseyside derby.
It's not often that a £75m players is deemed a bargain, but Van Dijk has proven to be one since his swapped St Mary's for Anfield.
3. Romelu Lukaku - £75m (from Everton to Man Utd, 2017)
Romelu Lukaku had a very up and down time at Man Utd, joining for a hefty sum of money after a series of great seasons at Everton.
The Belgian scored 16 and 12 goals in his two Premier League seasons at the club, respectively, before leaving and going on to greater heights at Inter.
All in all, two relatively decent seasons and a sale that recouped most of the fee that was parted with for him, he wasn't the colossal failure he is sometimes made out to be.
He has spoken of his disillusionment of being made a scapegoat during his time at Old Trafford which partly led to his departure.
Lukaku certainly has Man Utd wondering if they made the correct decision in letting him go due to his outstanding performances for Inter.
2. Harry Maguire - £80m (from Leicester City to Man Utd, 2019)
It was 18 months after Liverpool made Virgil van Dijk the most expensive defender in history when Man Untd broke that record by taking Harry Maguire from Leicester.
It took the Englishman just half a season to become the permanent United captain, and despite initial concerns over the fee he has become one of the first names on Solskjaer's team sheet.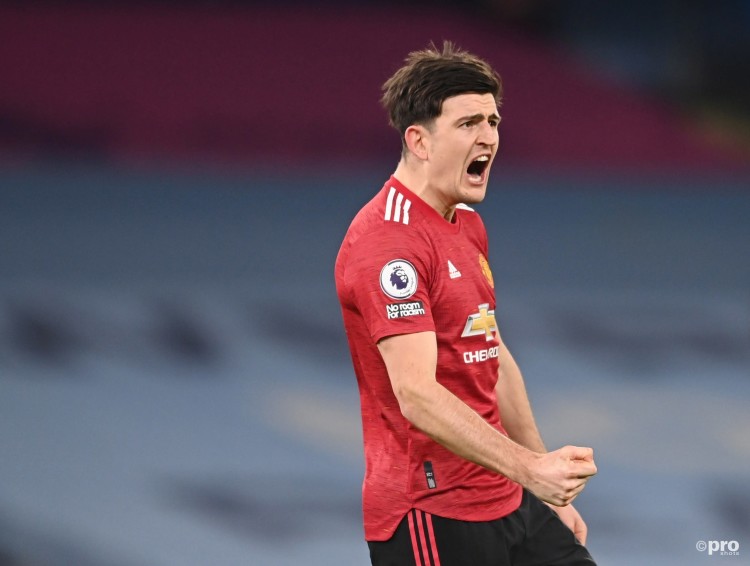 Maguire's impact on the team is felt more so when he is not in the line-up, and he will continue to be important for the Red Devils as they chase silverware in the coming seasons.
The fee at the time was seen as exorbitant and it probably was, but Maguire has developed into a fine defender not just for club but for country too.
1. Paul Pogba - £89m (from Juventus to Man Utd, 2016)
Paul Pogba made his widely publicised return to the Red Devils in the summer of 2016 for a world-record transfer fee at the time.
Another player that has come under intense scrutiny, largely because of the money spent on him, Pogba has frustrated fans with inconsistent performances.
When fit and firing, Pogba is certainly Pogba's most creative and influential player, even perhaps more so than Bruno Fernandes, but his yo-yo performances mean he has not yet convinced everyone.
He does tend to play a lot better for France than he does for Man Utd, and that can perhaps be attributed to the fact that he doesn't have a set position at Old Trafford, having been utilised as a central midfielder, attacking midfielder, and even on the wing.