Man City launch record-breaking offer for Kane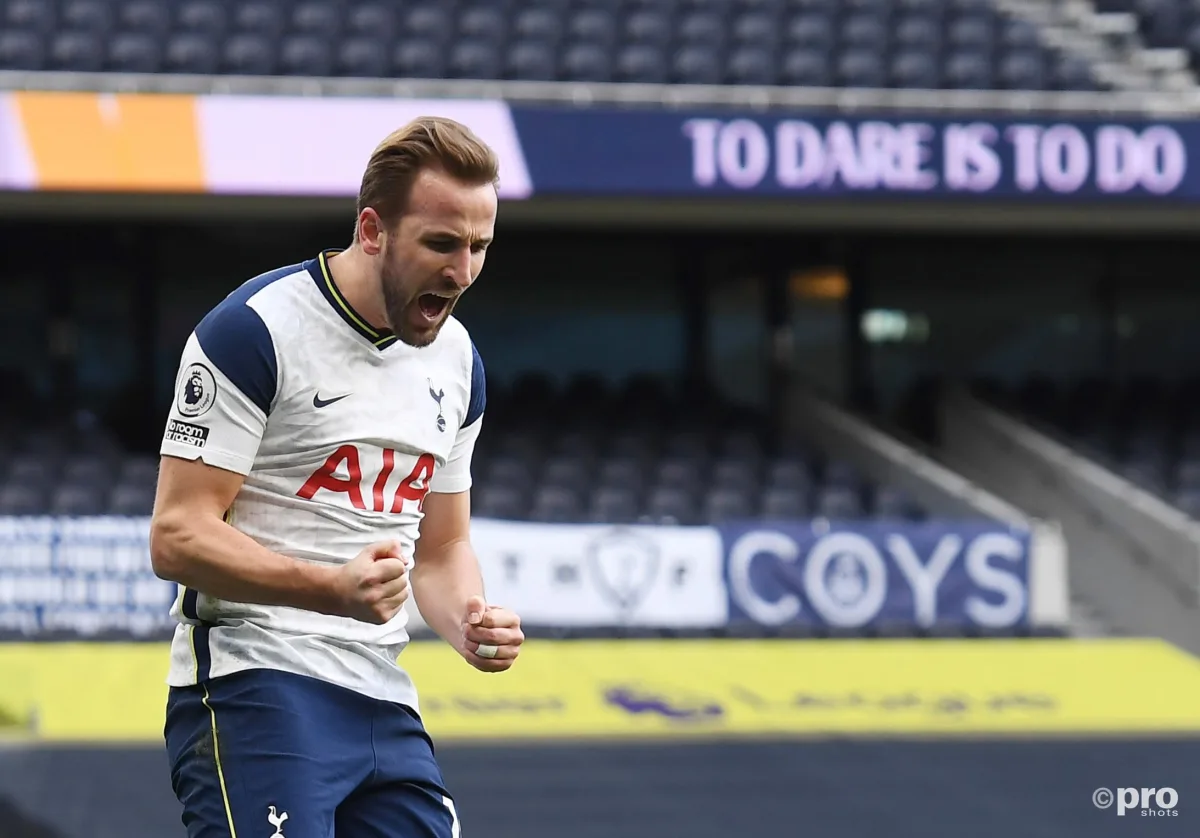 Harry Kane will surpass Manchester United's Paul Pogba as the Premier League's most expensive signing ever if Manchester City get their way.
Man City are ready to offer Tottenham £100 million for Kane, according to Sky Sports, which would make him the first player to move for a nine-figure sum in the history of the English game.
Furthermore, it is reported that City are ready to offer Spurs several players in a part-exchange deal, which could take the overall value of the transfer up to around £120m. Among the players they are willing to let go are Raheem Sterling, Aymeric Laporte and Gabriel Jesus.
Tottenham, however, are said to have no interest in selling Kane at that price. With the England star under contract until 2024, they are under no obligation to allow their star man to depart.
Manchester United and Chelsea remain interested, too.
A resolution, however, is not expected until after Euro 2020.
Does Harry Kane want to leave Tottenham?
Although Kane has hinted that he is interested in leaving Tottenham, he has not outright confirmed his intention to depart the club.
However, he has said that he wants to play in the biggest games and upon the biggest stages – and with Spurs having finished seventh in the league next season, the lack of Champions League football will be noticeable for Kane.
Even if no deal can be done this summer, the pressure will ramp up on Spurs to sell him in a year if they again finish in mid-table.
Who is the Premier League's most expensive signing?
Paul Pogba is presently the most expensive player in the history of the Premier League, dating back to August 2016, when he moved to Manchester United from Juventus for a fee of around £89 million – a world-record sum at the time.
Indeed, Man Utd have the division's three record arrivals, with Harry Maguire (£85m) and Romelu Lukaka (£75m) joining from Leicester and Everton respectively.
Rounding out the top five are Virgil van Dijk's £75m move from Southampton to Liverpool and Nicolas Pepe's £72m switch from Ligue 1 side Lille to Arsenal.
Although Man City have a big-spending reputation, their record signing is Ruben Dias, who arrived a year ago from Benfica for £64.5m. That is only the eighth biggest deal in Premier League history.