Mourinho turns into Europe's most exciting manager!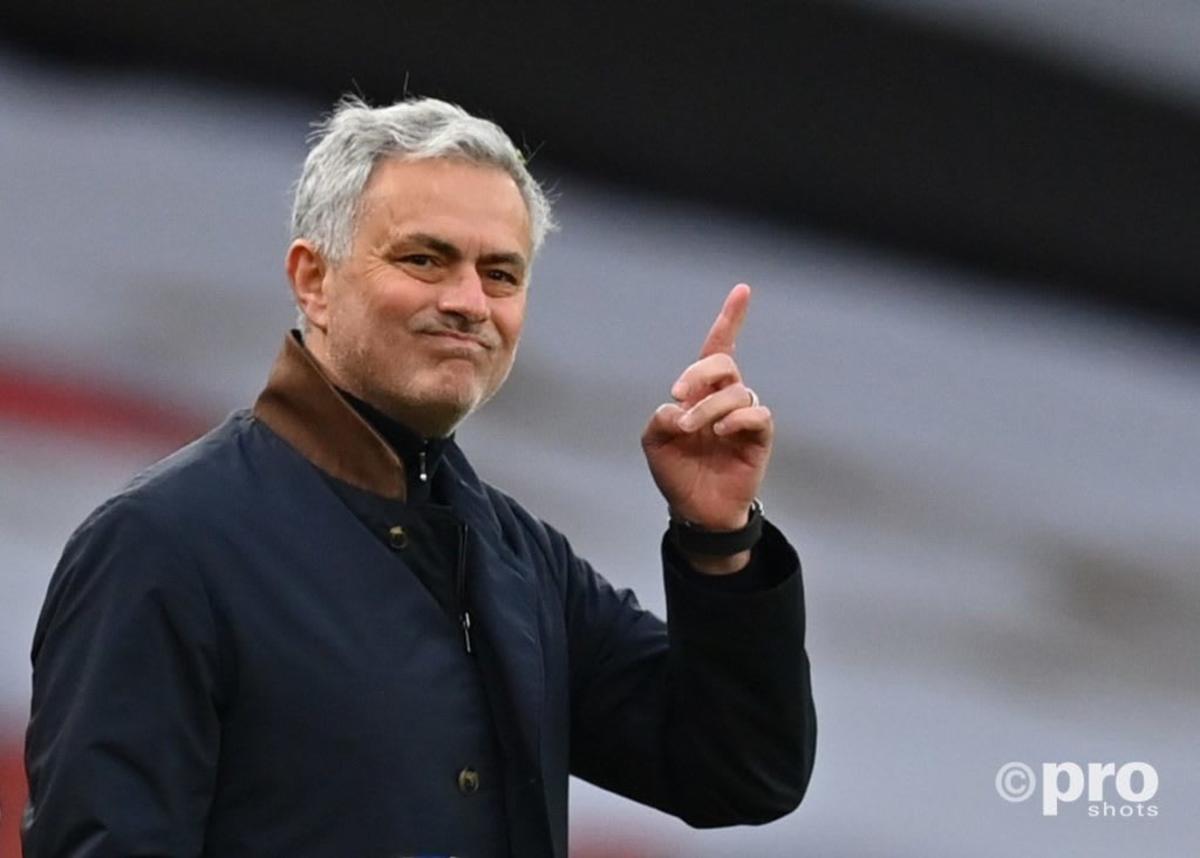 Jose Mourinho's 100 per cent record at Roma came to a crashing halt on Sunday as they suffered a thrilling 3-2 defeat at Hellas Verona.
The Giallorossi had won all six of their games in 2021-22 since Mourinho's much-heralded arrival this summer but goals from Antonin Barak, Gianluca Caprari and Marco Faraoni ended this run at the Bentegodi.
Mourinho has certainly gone against type following his return to Serie A after 11 years away.
He has cut a much more chilled and less boisterous figure, and seems much happier with life in general.
And on the pitch, the football his team has played has been exhilarating. Gone is the cautious, conservative, counter-attacking Mourinho that often permeated his spells at Chelsea, Inter, Real Madrid, Man Utd and Tottenham.
OH MY WORD!! 🤯

Davide Faraoni scores an absolutely obscene volley to put Verona 3-2 up against Mourinho's Roma. 😅 pic.twitter.com/hDrMu5jTSw

— Football on BT Sport (@btsportfootball) September 19, 2021
Mourinho's Roma have played with freedom and have poured men forward looking for goals.
Roma have scored 11 goals in four Serie A games. Only Simone Inzaghi's Inter have found the net more times so far in 2021-22.
In all competitions, Roma have scored an incredible 22 goals in their seven matches. They have also conceded nine goals and numerous chances.
Mourinho said after the 2-1 win over Sassuolo that the match "should have ended 6-6 or 7-7."
The matches against Fiorentina (2-1), Sassuolo (2-1) and Verona (2-3) have been the three best games of the season in Serie A in these early stages.
He has had no qualms in packing his line-up with attackers. Against Verona, Tammy Abraham, Eldor Shomurodov, Nicolo Zaniolo and Lorenzo Pellegrini all started.
In the past, Mourinho would focus more on deploying defensive players at the expense of creativity – with the most infamous example being playing Pepe as a central midfielder for Real Madrid against Barcelona.
Pellegrini has been the best player in Serie A so far this season. He has six goals in seven games and appears to have moved on to another level under Mourinho. The 25-year-old has revelled in the free role Mourinho has afforded him in the number 10 role of the 4-2-3-1.
Bellissimo Lorenzo!!! 🤩👏👏

Sensational flick at the near post!

Beautiful goal 🥰 pic.twitter.com/DC8WemsHFe

— Football on BT Sport (@btsportfootball) September 19, 2021
Will Mourinho's attacking football last?
It will be interesting to see if Roma's first defeat of the season will lead to Mourinho tightening up the ship and being a little more defensive in the coming matches.
It should also be mentioned that Roma are yet to play any of the big sides this campaign; Inter, Milan, Juventus, Lazio, Atalanta or Napoli. Will Mourinho be just so open against these teams?
Whatever the answer, it has been splendid to watch Mourinho change from being such a defensive manager to such an attacking one overnight!