Football Manager 2021 transfer budgets: Man Utd, Madrid, Bayern & Europe's big clubs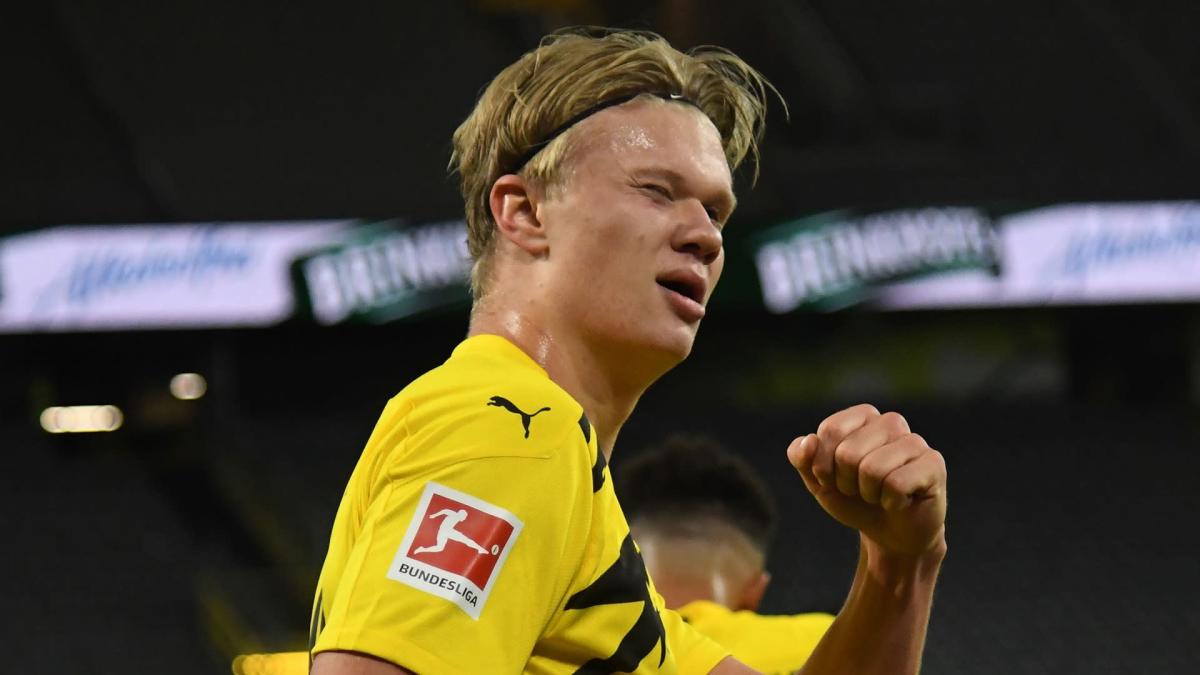 Highly popular game Football Manager was released on 24 November 2020 in the United Kingdom, with users given the opportunity to take control of their favourite clubs from around the world.
Over the past few editions of the game, especially, a major focus has been put on recruitment, with FM introducing a widescale scouting system for the manager in charge.
READ MORE: Football Manager 2021 best players: All the top forwards, midfielders, defenders and goalkeepers
READ MORE: Football Manager 2021 free transfers: Best goalkeepers, defenders, midfielders and forwards
It is the most comprehensive scouting system in the history of the franchise.
Part of the beauty of playing FM is building your own squad, with your own players. That could be via potentially scouting the next world-beating wonderkid, or attempting big-money deals for the best players in the world.
Even though the current season may be finishing in Europe, that doesn't mean your new FM season can't start!
Football Manager 2021 – Premier League starting budgets:
| Team | Transfer Budget | Remaining Wage Budget |
| --- | --- | --- |
| Liverpool | £18m | £100k p/w |
| Man City | £17m | £500k p/w |
| Man Utd | £52m | £344k p/w |
| Chelsea | £12m | £70k p/w |
| Leicester | £1m | £70k p/w |
| Tottenham | £13m | £65k p/w |
| Wolves | £17m | £120k p/w |
| Arsenal | £4.5m | £150k p/w |
| Sheffield Utd | £1m | £25k p/w |
| Burnley | £10.5m | £45k p/w |
| Southampton | £1.5m | £50k p/w |
| Everton | £2.5m | £60k p/w |
| Newcastle | £16.5m | £60 p/w |
| Crystal Palace | £22m | £40 p/w |
| Brighton | £10m | £55k p/w |
| West Ham | £10m | £105k p/w |
| Aston Villa | £2.5m | £55k p/w |
| Leeds Utd | £3m | £25k p/w |
| West Brom | £1m | £40k p/w |
| Fulham | £4.3m | £25k p/w |
One of the biggest failed transfers over last summer was Man Utd not being able to strike a deal with Dortmund for Jadon Sancho.
Although that deal was going to be in excess of £100m, users sadly won't get that to spend right away at Old Trafford.
They will, however, receive the healthiest budget in the Premier League with a starting transfer kitty of £52m.
Surprisingly, the next team below United is Crystal Palace who have a budget of £22m after they were relatively frugal in the summer outwith the signing of Eberechi Eze.
Unsurprisingly, Man City boast the best available wage budget, with a cool half-million per week available to entice stars to come to the Etihad.
Football Manager's lowest budgets in the English top flight belong to Leicester City, Sheffield Utd, and West Brom, with new managers having to make do with just £1m to start off.
Although the coronavirus pandemic is not mentioned in the game, the makers have included the very real financial impact of the pandemic, with teams having less to spend than they perhaps would have.
Makers Sports Interactive have also revealed that there will be a lot more loan-to-buy transfers popping up, in line with the recent trend in Europe.
As always, players will be able to alter their transfer and wage budgets accordingly in order to boost the other.
Man City for example, could be given higher transfer budget if some of their £500k p/w wage budget is sacrificed.
Football Manager 2021 – Championship starting budgets:
Football Manager 2021 – La Liga starting budgets:
| Team | Transfer Budget | Remaining Wage Budget |
| --- | --- | --- |
| Bournemouth | £0 | £0 |
| Barnsley | £600k | £5k p/w |
| Birmingham | £1m | £6k p/w |
| Blackburn | £100k | £15k p/w |
| Brentford | £3m | £10k p/w |
| Bristol City | £1m | £1k p/w |
| Coventry | £0 | £0 |
| Cardiff | £0 | £5k p/w |
| Derby | £0 | £0 |
| Huddersfield | £0 | £0 |
| Luton | £50k | £2k p/w |
| Middlesbrough | £0 | £5k p/w |
| Millwall | £0 | £1k p/w |
| Norwich | £5m | £10k p/w |
| Nottingham Forest | £3.5m | £3.5k p/w |
| Preston | £800k | £10k p/w |
| QPR | £1m | £20k p/w |
| Rotherham | £300k | £2,5k p/w |
| Reading | £0 | £0 |
| Sheffield Wednesday | £0 | £5k p/w |
| Stoke | £0 | -£60k p/w |
| Swansea | £3.2m | £21k p/w |
| Watford | £0 | -£100k p/w |
| Wycombe | £0 | £0 |
Football Manager 2021 – Serie A starting budgets:
Football Manager 2021 – Bundesliga starting budgets:
| Team | Transfer Budget | Remaining Wage Budget |
| --- | --- | --- |
| Real Madrid | £55m | £146k p/w |
| Barcelona | £9m | £33k p/w |
| Atletico Madrid | £3.9m | -£2.6k p/w |
| Sevilla | £4.5m | -£5k p/w |
| Villarreal | £13,7m | £17.5k p/w |
| Real Sociedad | £11.8m | £60k p/w |
| Granada | £900k | £9k p/w |
| Getafe | £4,1m | £1k p/w |
| Valencia | £5,5m | -£22k p/w |
| Osasuna | £0 | £11.5k p/w |
| Athletic Bilbao | £22.8m | £52k p/w |
| Levante | £2.7m | £32k p/w |
| Valladolid | £0 | £15k p/w |
| Eibar | £450k | £8k p/w |
| Real Betis | £2.7m | £11k p/w |
| Alaves | £6.4m | £22k p/w |
| Celta | £8.2m | -£2k p/w |
| Cadiz | £7.5m | £6,3k p/w |
| Huesca | £1.52m | £141k p/w |
| Elche | £5.1m | £8k p/w |
| Team | Transfer Budget | Remaining Wage Budget |
| --- | --- | --- |
| Juventus | £22.8m | £6.6k p/w |
| Inter | £20.8m | -£1k p/w |
| Atalanta | £15m | -£4k p/w |
| Lazio | £15.8m | £0 p/w |
| Roma | £15.5m | £76k p/w |
| Milan | £16m | £0 p/w |
| Napoli | £16m | £0 p/w |
| Sassuolo | £10.3m | £26k p/w |
| Verona | £8.6m | £10k p/w |
| Fiorentina | £10.8m | £35k p/w |
| Parma | £7.8m | £39k p/w |
| Bologna | £7.5m | £32k p/w |
| Udinese | £6.8m | £0 p/w |
| Cagliari | £6.1m | £28k p/w |
| Sampdoria | £5.8m | £10k p/w |
| Torino | £5.6m | £2k p/w |
| Genoa | £4.5m | £26k p/w |
| Spezia | £1.8m | £0 p/w |
| Benevento | £3,1m | £0 p/w |
| Crotone | £2.5m | £0 p/w |
| Team | Transfer Budget | Remaining Wage Budget |
| --- | --- | --- |
| Bayern | £54.8m | £225k p/w |
| Dortmund | £9.1m | £65k p/w |
| Leipzig | £18.2m | £88k p/w |
| Gladbach | £9.1m | £50k p/w |
| Leverkusen | £4.5m | £14k p/w |
| Hoffenheim | £8.2m | £55k p/w |
| Wolfsburg | £9m | £60k p/w |
| Freiburg | £550k | £5.5k p/w |
| Frankfurt | £7.7m | £70k p/w |
| Hertha | £22.4m | £88k p/w |
| Union Berlin | £913k | £8k p/w |
| Schalke | £8.5m | £82k p/w |
| Mainz | £1.8m | £15k p/w |
| Koln | £455k | £21k p/w |
| Augsburg | £913k | £19k p/w |
| Werder Bremen | £1.7m | £0 p/w |
| Stuttgart | £5m | £36k p/w |
| Arminia | £0 | £2.75k p/w |
| Mainz | £1.8m | £15k p/w |