Real Madrid target Mbappe is 'unbelievable' says Arsenal legend Henry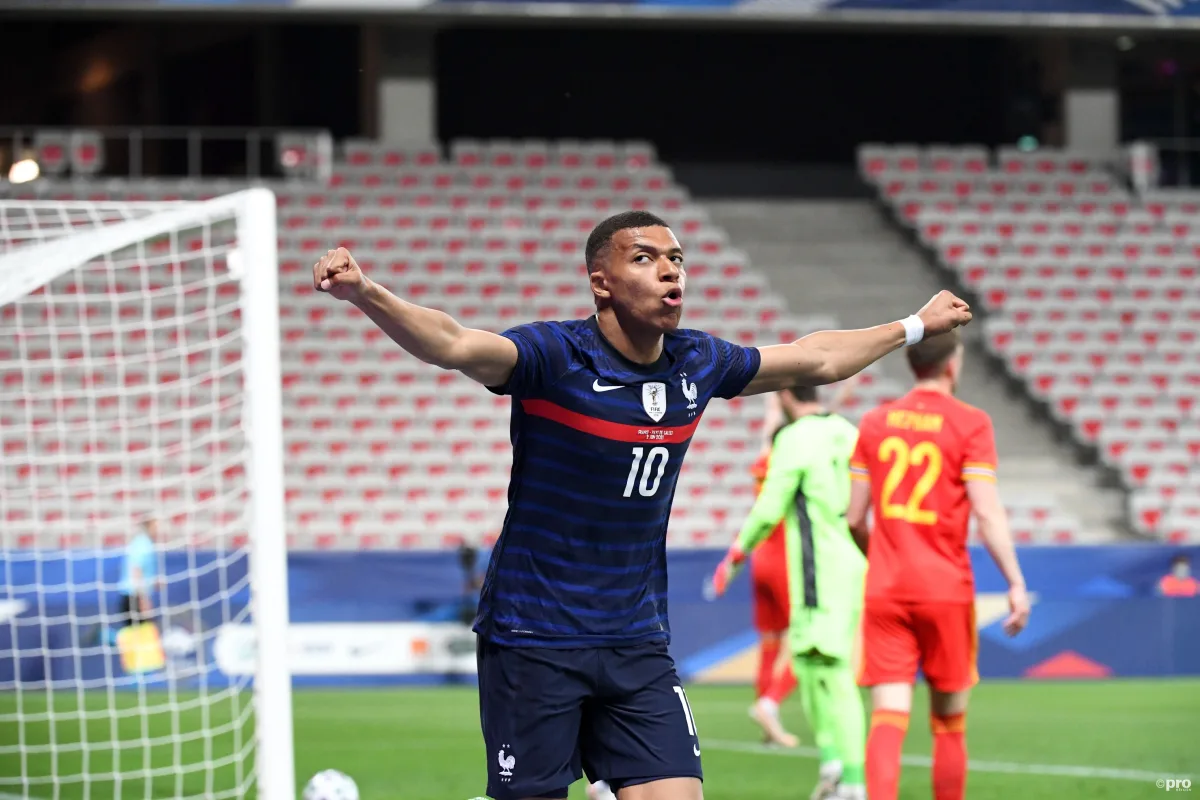 Paris Saint-Germain and France forward Kylian Mbappe has been described as "unbelievable" by his fellow countryman Thierry Henry.
Henry, who played over 100 times for his country, believes that with Mbappe in the squad, France have an excellent chance at winning this year's European Championships.
READ MORE: Who is Albert Sambi Lokonga? The Belgian wonderkid on Arsenal's radar
Managed by Didier Deschamps, the French side are the favourites with most bookies, but in the 'Group of Death' they'll have to see off both Portugal and Germany just to progress through to the knockout stages. Henry, however, doesn't think this will be a problem with Real Madrid target Mbappe in their ranks.
He told Goal: "He [Mbappe] is the type of guy who can turn a draw into a win, a defeat into a draw and sometimes a defeat into a win straight away. He has that talent.
"To have a player like him is just unbelievable.
"Not only what he can do, but how clever he is on the ball. He uses his brain when he plays and I like that about him.
"We are so happy that he is French."
Real Madrid have been long-term admirers of Mbappe, and with his PSG contract expiring in 2022, the French club will either have to sell this summer, or try to convince him to sign a new deal, otherwise they will lose him for absolutely nothing next year.
Considering they paid £130 million to sign him from Monaco, and he's one of the most exciting and in-demand players in the world, that would be a disaster.
However, Henry was keen to stress that whether Mbappe stays or goes should be completely up to the player himself: "First and foremost, I have massive respect for PSG and what they have achieved, so for me it would be unfair to talk about leaving or not leaving.
"Whatever Kylian wants to achieve, if he puts his mind to it, it looks like he will do it.
"I just hope that he can stay injury free and we can have the luxury to watch him for a very long time because he is special."
One thing is for sure, the front two of Mbappe and Karim Benzema for France at the European Championships is enough to frighten any defence, and could fire them to glory.
We are so happy that he is French
-
Karim Benzema's return to the national team
"Knowing Didier, he must have measured that well [the decision to bring back Benzema," said the former Arsenal and Barcelona star Henry.
"[What happened] before, I don't know. All I know is that Benzema is back and I think for me that can only be a plus.
"You have a different type of striker now. You have [Olivier] Giroud that can hold it, [Antoine] Griezmann recently likes to play behind the striker, we know that Benzema is all around really and you have Mbappe who can play wherever he wants to play and accelerate whenever he wants to accelerate.
"So I see it as a plus, I'm happy about it."
With France's array of attacking options, they look set for an impressive tournament, and once it's finished, could Mbappe be on his way to the Bernabeu?