Manager Power Rankings: Potter is GONE, Arteta continues to STAR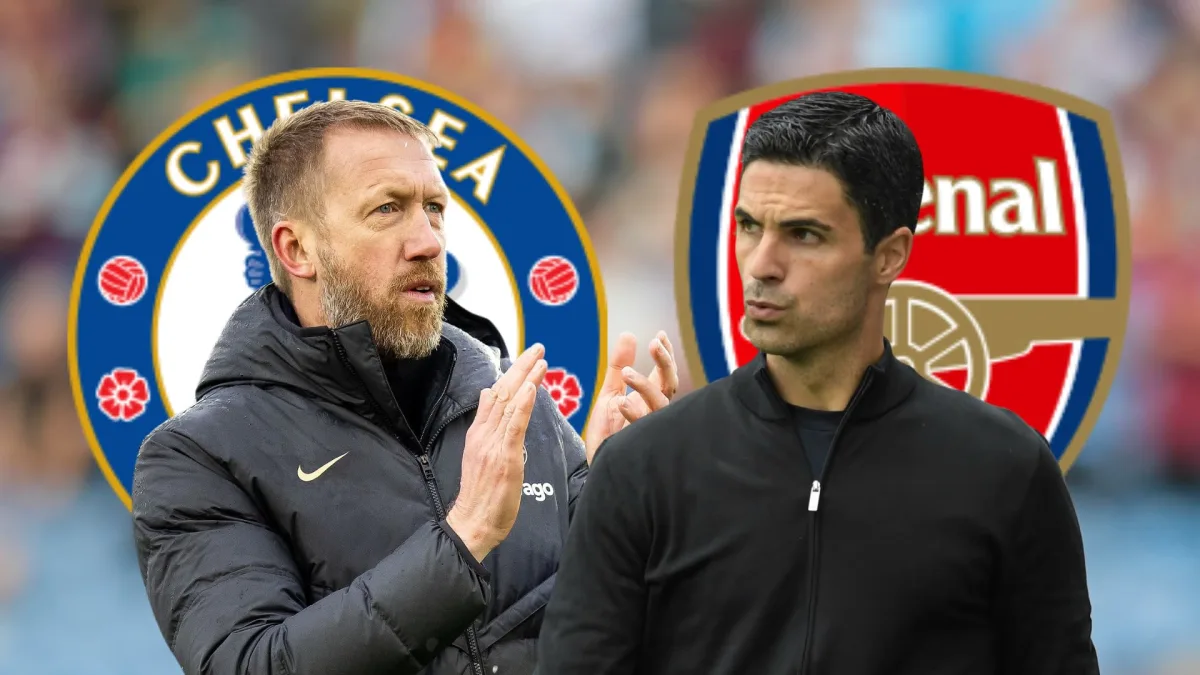 While all other managers are showing flaws, Pep Guardiola and his Manchester City team are looking relentless.
They are breathing down the necks of Arsenal in the league and are deep in both the FA Cup and Champions League, too.
Meanwhile Erik Ten Hag's reputation took a hit as his Manchester United team were hit for seven by Liverpool, but they have steadied the ship well and could well end the season with three cups; League, Europa League, and FA Cup.
Mikel Arteta's Arsenal side remain the surprise package of the season and have kept their nerve, though exited the Europa League at the hands of Sporting. But the biggest success story of the season are Napoli and Luciano Spalletti. He is performing miracles in Naples and it's one of the greatest coaching performances seen in years.
Who are the best managers in the world? FT outlines the best coaches and how they are currently perceived by fans, clubs, and the media alike.
Our bespoke algorithm takes into account a huge number of factors, including:
- Club current form, adjusted for the strength of the competition
- European form
- Style of play
- Reputation
- Media buzz
- Recent trophies won
- Experience
- Recent additional achievements
All of this comes together to form the below list. Do you agree with our algorithm? Let us know in the comments.
1. Pep GUARDIOLA (Manchester City)
= 🔼 1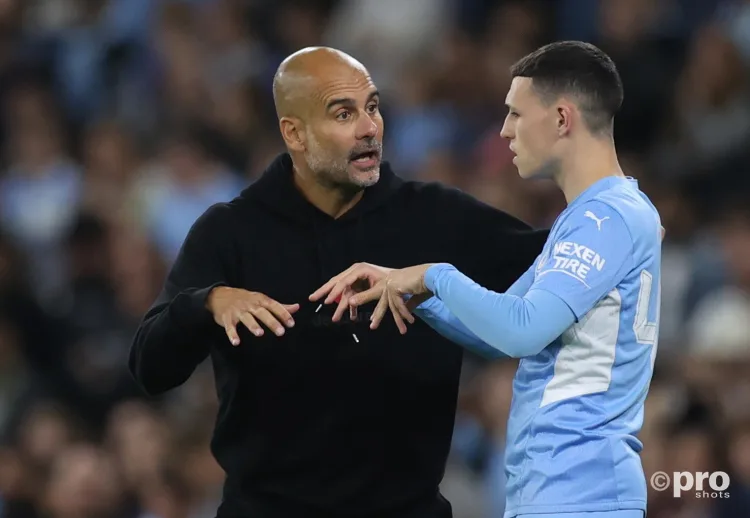 Guardiola has his team really motoring at the moment. Scoring seven v RB Leipzig and six v Burnley in the space of four days highlights their dominance of teams and Pep has his small squad running extremely well.
A treble of league, FA Cup and Champions League isn't outwith the realms of possibility. Guardiola remains, easily, the most influential and impactful coach in world football.
2. Luciano SPALLETTI (Napoli)
🟩🔼 2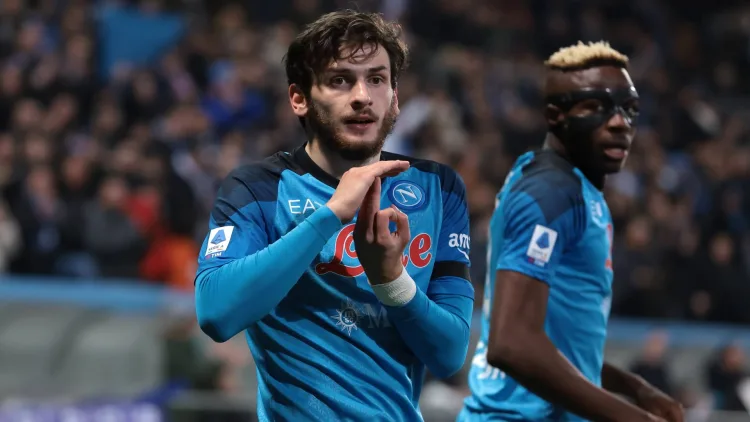 Napoli are so far clear at the top of Serie A they may as well hand them the title right now, and it's a fantastic achievement not only by the team as a whole, but by Spalletti.
He has constructed an utterly formidable unit that have torn apart everyone in front of them, and the way in which Spalletti has tactically dominated the opposition has been a sight to behold. If anyone deserves a Serie A title, it's him.
They could, conceivably, win Serie A and the Champions League. It would be a miracle.
3. Erik TEN HAG (Manchester United)
🟥🔽 1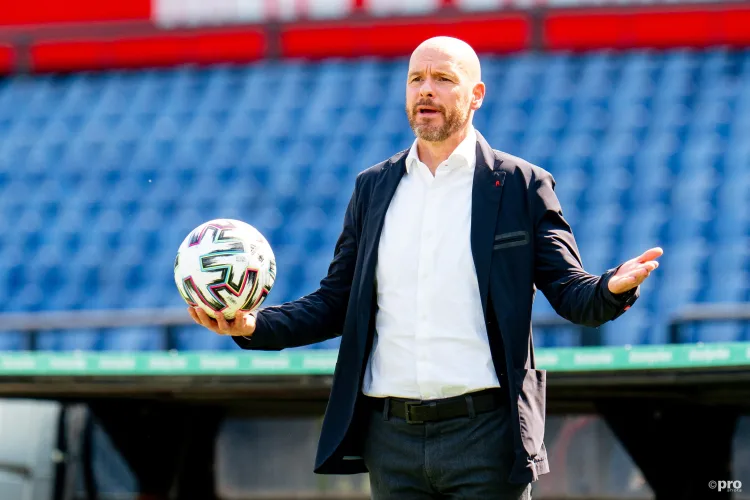 The last month has been a real test of Ten Hag's resolve. The Liverpool humiliation was difficult to comprehend but he has gathered the team together and they still compete on multiple fronts.
They have progressed past Barcelona and Real Betis in the Europa League and are in the semi-final of the FA Cup. Coupled with the League Cup they are in a far better spot now than they have been for the past few years.
4. Julian NAGELSMANN (Bayern Munich)
🟥🔽 1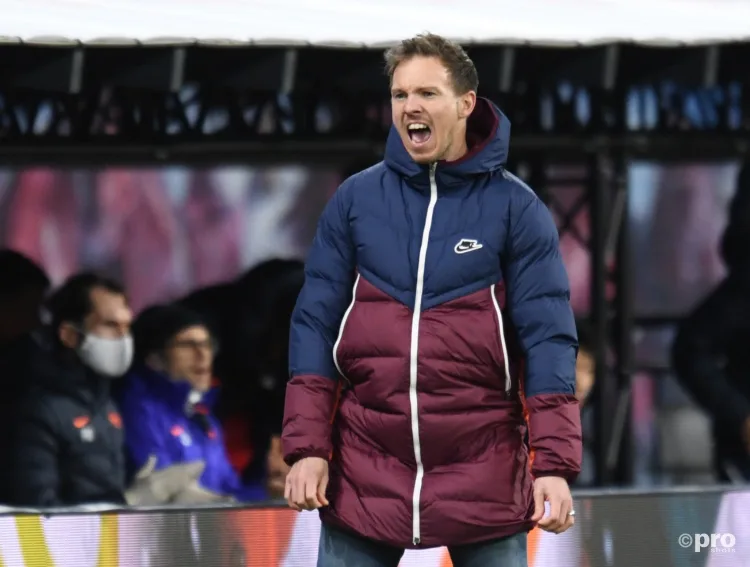 Nagelsmann's tactics and style are not making him many friends in either Munich or in Germany in general. And when Bayern are in a title race in recent seasons, it usually means that the team is failing.
And yet they easily swatted aside PSG in the Champions League and now face a crunch tie against Man City. Bayern's first post-Lewandowski season could still end with success.
5. XAVI (Barcelona)
=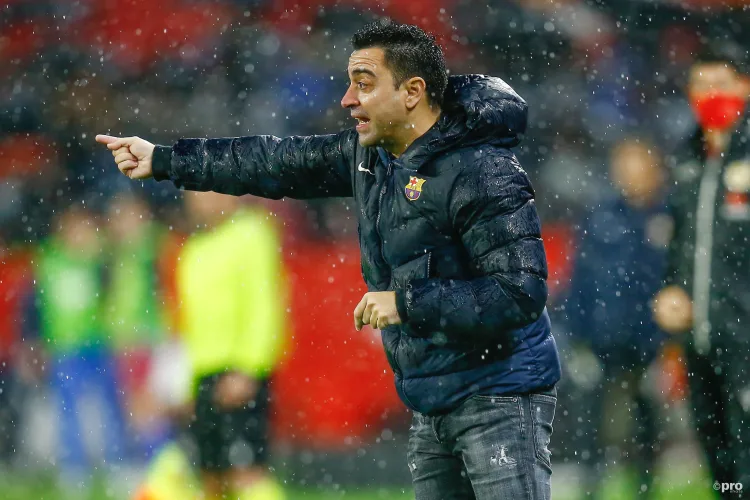 Barcelona might have bowed out of Europe to Manchester United, but domestically Xavi has Real Madrid in his pocket.
Two wins against them in March, one in the Copa del Rey and the other in a hard-fought league win on Sunday means that Barca are all but sure to be crowned La Liga champions.
Xavi has worked hard with this team, but in different ways - not least ensuring that they are difficult to beat. And that has been the foundation of their recent successes.
6. Mikel ARTETA (Arsenal)
=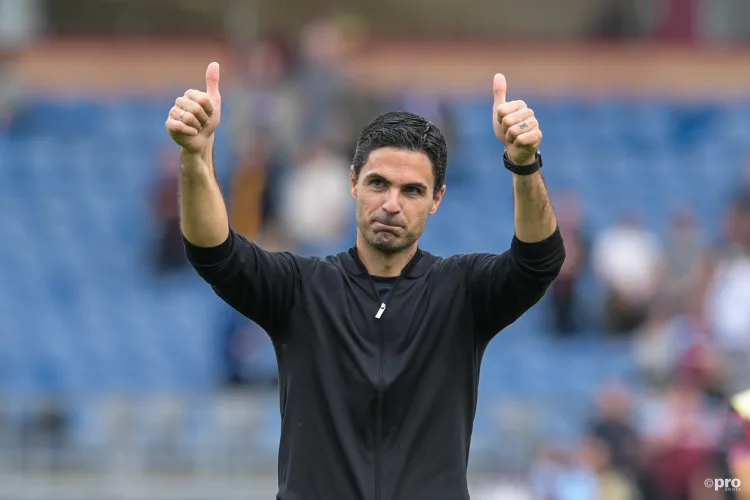 Arsenal went out of the Europa League but that might not be such a problem as they place all of their efforts on the Premier League run-in.
The Bournemouth win in the last minute seems like a seismic event and there is real momentum behind this team. They have nothing to focus on for the rest of the season and if Arteta can do this, it'll be among some of the greatest achievements in Premier League history.
7. Carlo ANCELOTTI (Real Madrid)
=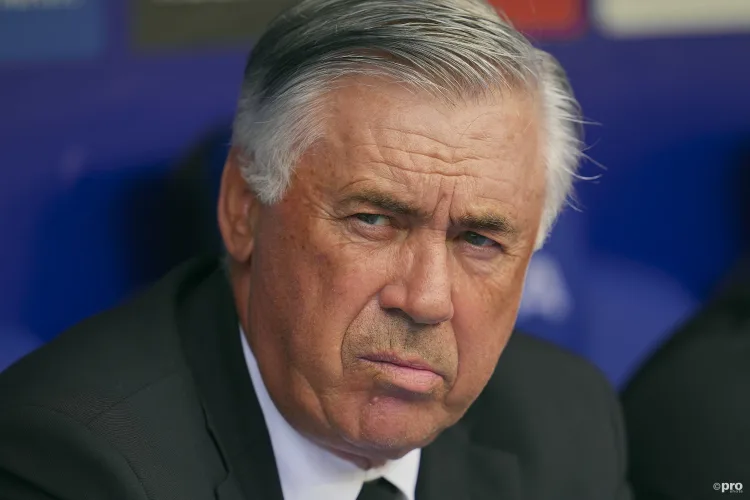 Ancelotti has had his head turned by a potential move to Brazil which is being heavily reported in the press.
But on the pitch his team basically conceded the title to Barcelona and although they are still on the Champions League path, it feels as if this team might need a transition, and Don Carlo won't stand in the way of it happening.
8. Massimiliano ALLEGRI (Juventus)
🟩🔼 12
Considering the points loss for Juventus' ongoing scandal, and the tribulations that has created, it's a bit of a miracle what Allegri is achieving.
Most of Turin is probably against him given the way the team plays and the manner in which they easily went out of the Champions League.
But they've won 10 out of their last 12 matches and a Europa League victory would guarantee Champions League football next season - it's only five games away.
9. Diego SIMEONE (Atletico Madrid)
🟩🔽 11
Just when you think Simeone's done, his ability pulls him back in.
Atletico have lost just one game in 11 now and from a position of looking extremely doubtful of even reaching the Champions League again - a financial disaster - they are in pole position to finish third.
He's reshaped the team and is finally getting the best of out of some key players. The Argentine isn't done yet.
10. Jurgen KLOPP (Liverpool)
🟥🔽 2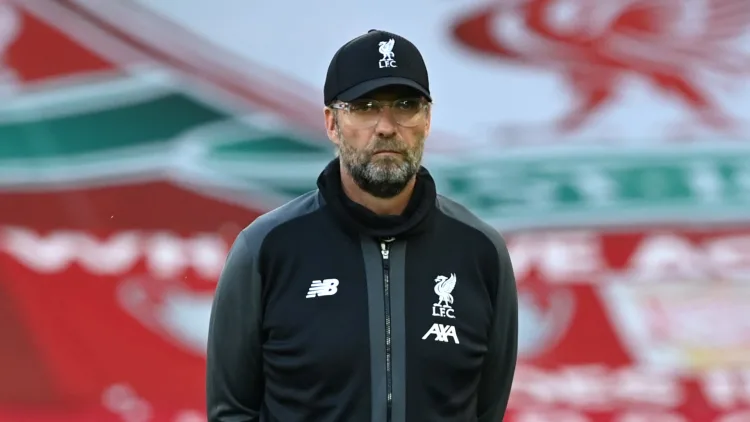 A f*****g disaster. Liverpool might make the Champions League with a late Hail-Mary effort but the scars of this season will be seen well into the summer.
Klopp has had to totally rebuild this team but perhaps in the wrong positions and he's looked unable to answer the issues.
The German is unlikely to be fired but at this point it remains unclear whether he can turn this full situation around.
11. Sergio CONCEICAO (Porto)
🟩🔼 1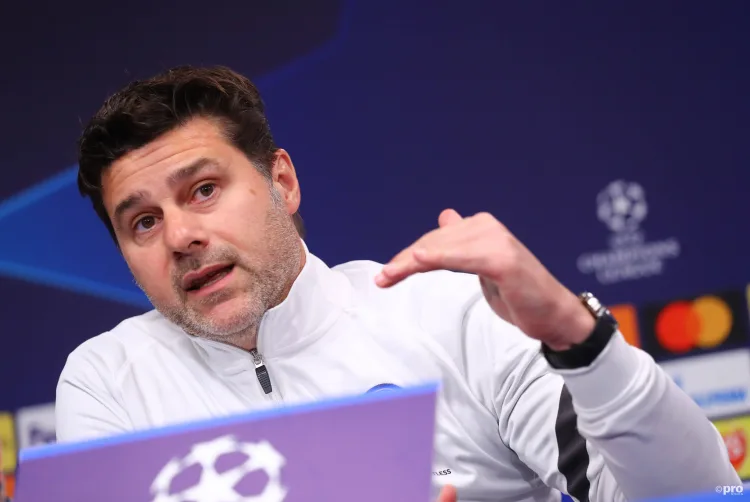 Porto can count themselves very unfortunate that they are out of the Champions League after a hard-fought encounter against Inter.
But with Benfica dominating so much domestically and Roger Schmidt's team breathing down his neck, Conceicao must be wondering if there's a move to the Premier League in his future.
12. Roger SCHMIDT (Benfica)
🟩🔼 6

Benfica under Schmidt are utterly relentless this season. 10 points clear domestically, into the Champions League quarter-finals and that's with selling key players before and during the season.

Conceicao has been doing it a little longer but what Schmidt is doing this season will be sending messages all over Europe - and not least for his development of young talent.
13. Edin TERZIC (Dortmund)
🟩🔼 7

For many seasons in the past Dortmund have threatened to be in a title race and yet it has failed to materialise.

But this year... could it happen? Terzic's team might be out of Europe but they are putting the pressure on Bayern and trying to see what comes of it. There's not long to go and they are right in the mix.

Terzic has got a young team ticking - can he go the distance?
14. Simone INZAGHI (Inter)
🟥🔽 5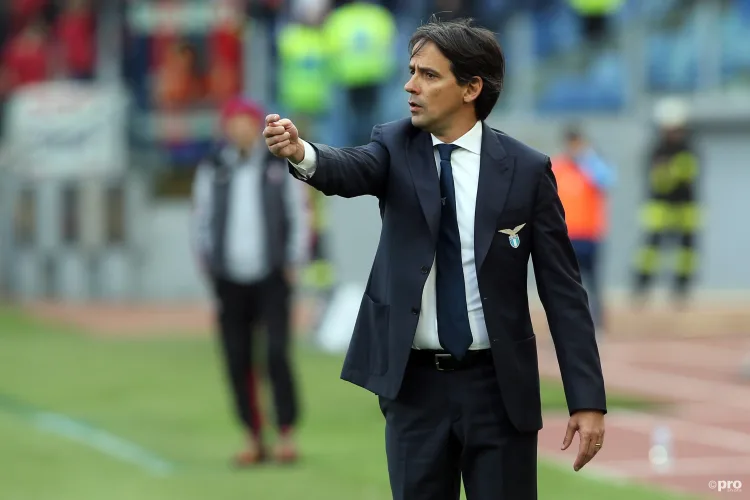 A bad month for Inzaghi to say the least. Losing to Spezia and Bologna were bad enough but it was offset by the successful Champions League route to the quarter-finals.
But the defeat to Juventus at the weekend has pushed Inter down the pecking order to reach the competition next season. Inter aren't going to win it - so what happens in the next few games will decide Inzaghi's fate.
15. Antonio CONTE (Tottenham)
🟥🔽 2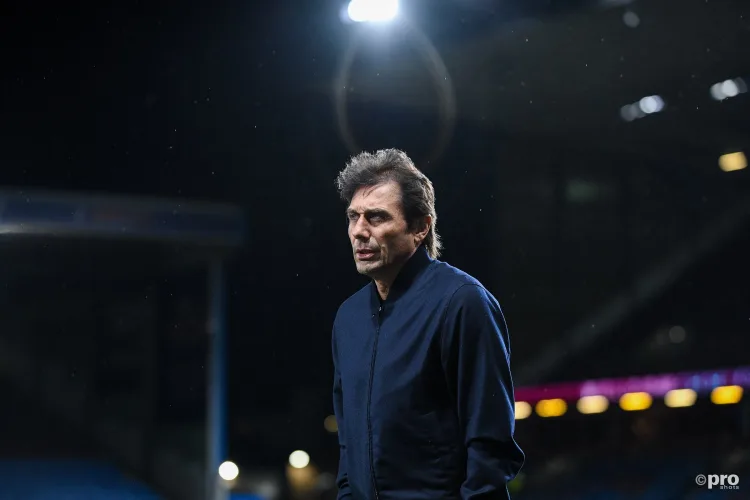 Antonio Conte might be a valuable asset to another team in the future but it's not going to be Spurs. He will almost certainly sacked soon and it's mainly because of this crazy post-match rant in the draw with Southampton.
Conte and Tottenham were never a good fit. Conte has had a tough season personally and he has a lot of recuperating to do - maybe it's time he does it.
16. Rubem AMORIM (Sporting)
🟩🔼 4
He's been unable to compete with Benfica and Porto domestically this season, but that's not Amorim's fault.
Those side have spent more and have been able to replace the talent lost better; Amorim's team has been absolutely pillaged across multiple transfer windows.
And yet he knocked Arsenal out of the Europa League and he's only 38. A big job awaits - soon.
17. Abel FERREIRA (Palmeiras)
🟩🔼 3
Ferreira is the prime example of a coach being out of action and his profile exponentially growing.
Ferreira will start another campaign with Palmeiras within the next few weeks amidst links to the big teams in Europe and including even the Brazil national team.
But he will get to Europe eventually. His record is too good to not.
18. Christophe GALTIER (PSG)
🟥🔽 5
Galtier was long touted as the guy to fix this crazy PSG team, but he's the latest to try, and to utterly fail.
His reputation his plummeted as a result and it's barely his fault, but it's the flight risk of being in charge of this team. Every future coach should be aware of it.
19. Marco ROSE (RB Leipzig)
🟥🔽 4
Rose looked on the cusp of doing something special with RB Leipzig after the World Cup break and for a long time was going well.
But it's been the worst month possible. A demolishing at the hands of Man City is bad enough, but losses to Dortmund and lowly Bochum have put their chances of Champions League qualifying in serious jeopardy.
20. Roberto DI ZERBI (Brighton)
=
Brighton are an astonishingly run club and the manner in which they moved smoothly from Graham Potter to Roberto Di Zerbi has been arguably their best trick yet.
This is a real team, playing thrilling football, with a group of players expertly scouted and superbly coached. De Zerbi is a forward-thinking boss and he has been a superb addition to the Premier League.
OUTSIDE THE TOP 20
21. Christian STREICH (Freiburg)
22. Unai EMERY (Aston Villa)
23. Didier DESCHAMPS (France)
24. Eddie HOWE (Newcastle)
25. Imanol ILGUACIL (Real Sociedad)
26. Urs FISCHER (Union Berlin)
27. Zinedine ZIDANE (No Club)
28. Luis ENRIQUE (No Club)
29. Stefano PIOLI (Milan)
30. Thomas FRANK (Brentford)