Manager Power Rankings: Klopp topples Guardiola at the top, Xavi sinks after Barca losses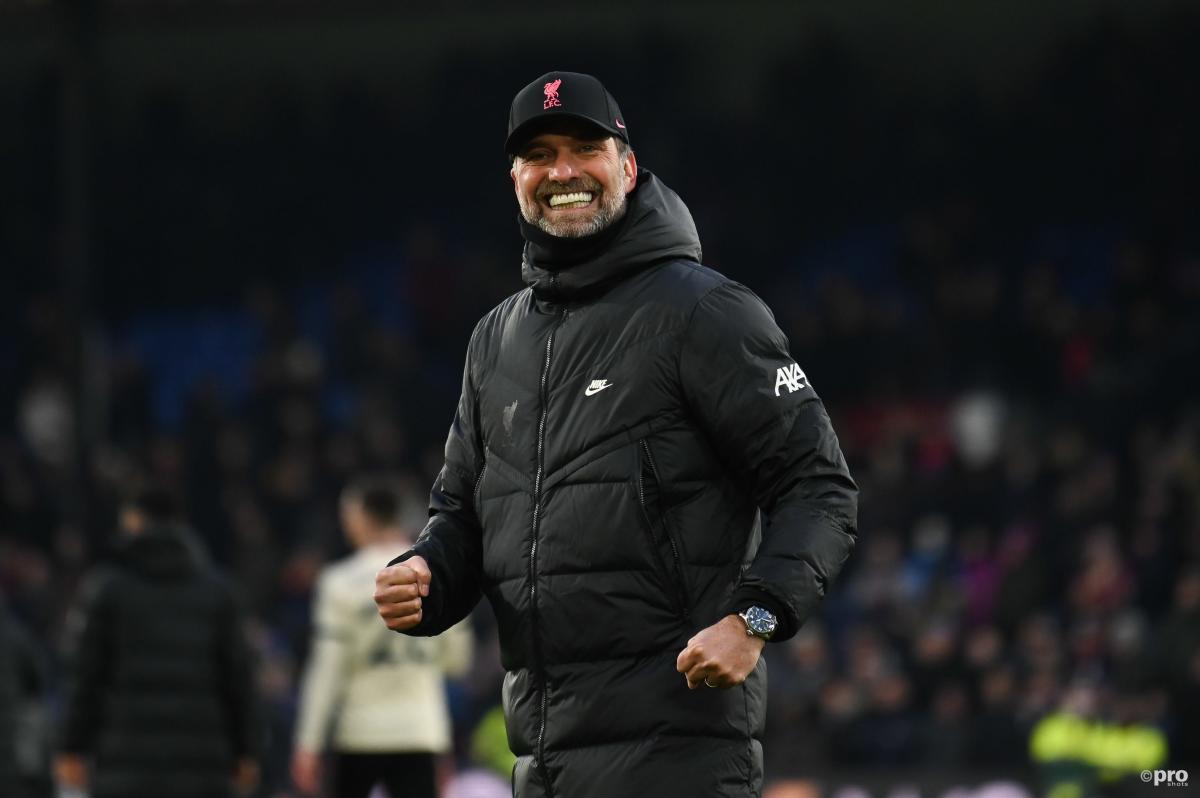 Jurgen Klopp has overtaken Pep Guardiola as our FootballTransfers' unique power ranking runs into its fourth month.
Klopp masterminded victory over his rival in the FA Cup semi-final as both sides look set to battle it out for the Premier League and Champions League as the season nears its end.
Elsewhere, Unai Emery continues his revival by masterminding Villarreal's run to the semi-finals of the competition, defeating both Juventus and Bayern Munich in the process.
FT outlines the best coaches across the world and how they are currently perceived by fans, clubs, and the media alike.
Our bespoke algorithm takes into account a huge number of factors, including:
- Club current form, adjusted for the strength of the competition
- European form
- Style of play
- Reputation
- Media buzz
- Recent trophies won
- Experience
- Recent additional achievements
All of this comes together to form the below list. Do you agree with our algorithm? Let us know in the comments.
1. Jurgen KLOPP (Liverpool)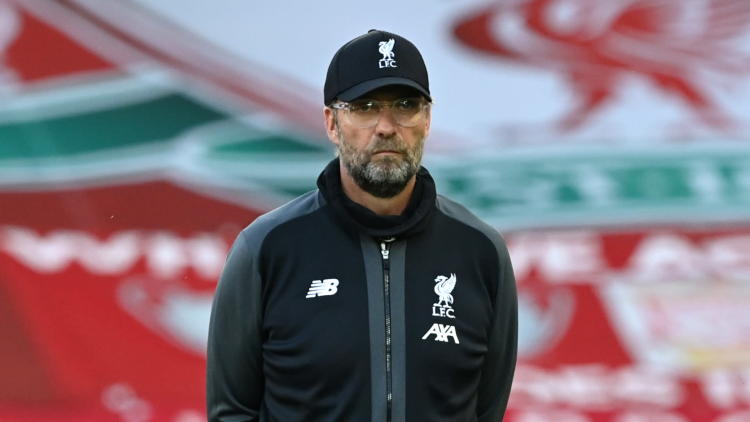 🟩🔼1
It's difficult to argue that Liverpool are one of the most watchable and dangerous teams in world football and their quadruple bid is still very much in the running.
Klopp overcame his rival Guardiola in the FA Cup at Wembley while giving the Reds a relatively straightforward run to the Champions League semi-final.
Coupled with their incessant form and the smooth acquisition of Luis Diaz - a player who looks like he has already been there for years, and it's a good moment for Liverpool, and for Klopp.
2. Pep GUARDIOLA (Manchester City)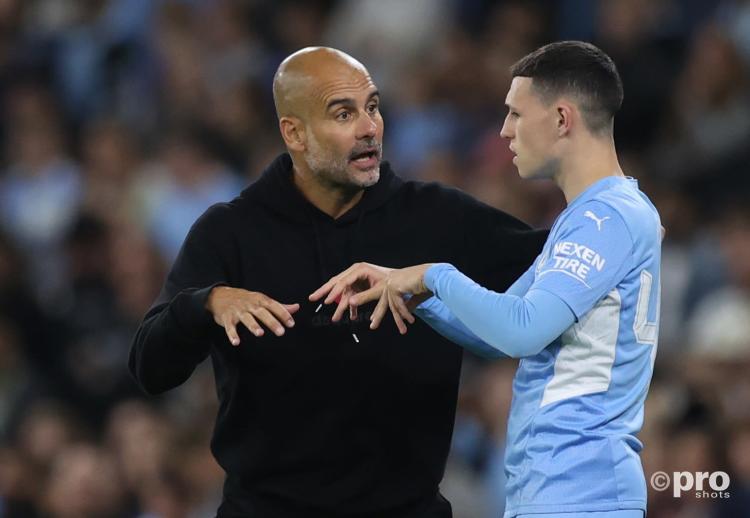 🟥🔽1
Guardiola's City ground out the type of performance against Atletico Madrid over two legs that many didn't think they'd be capable of, and it puts them into another clash with Real Madrid as they bid to win the Champions League for the first time.
But City haven't been at their fluent best for most of the month and arguably missed a golden opportunity to seal the title when they were ahead twice only to draw 2-2 with Liverpool at home.
Guardiola and Klopp remain the best two coaches in the world - but at the moment Klopp just has the slight edge.
3. Thomas TUCHEL (Chelsea)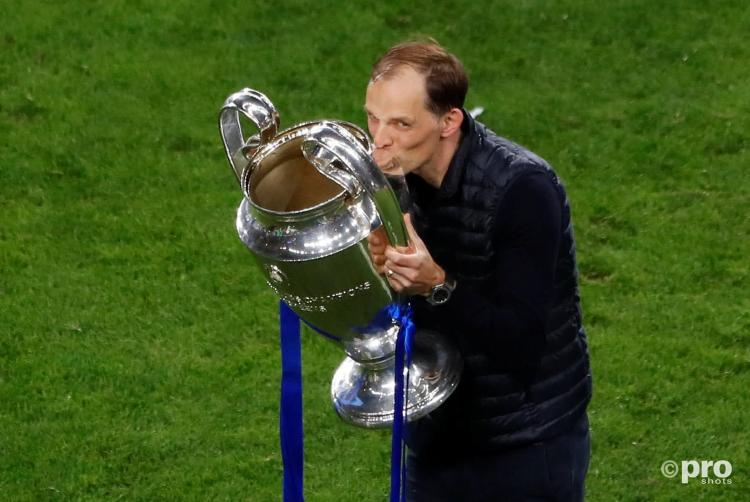 Tuchel has performed with distinction throughout a number of press conferences in the wake of the news around Chelsea's ownership crisis, and the players have responded to him on the pitch, too.
They have, however, exited the Champions League at the hands of Real Madrid, while poor performances in defeats to Brentford and West Ham have threatened to end this season on a low note. They are in the FA Cup final - though Chelsea's long-term future remains unclear.
4. Erik TEN HAG (Ajax)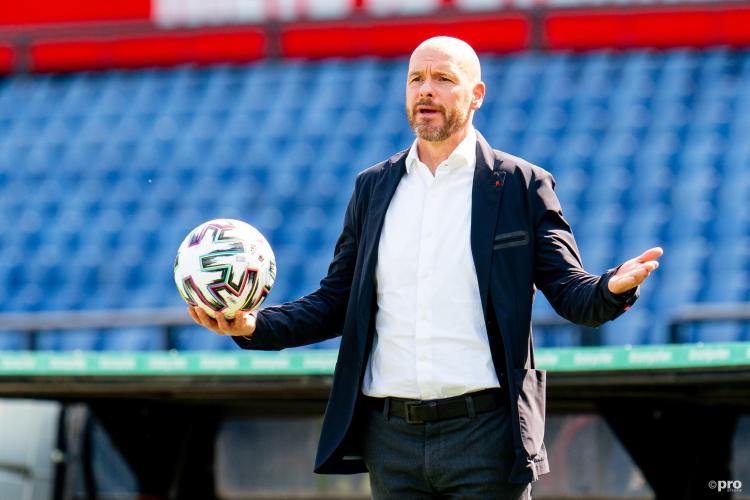 It's now official that Ten Hag will be at Old Trafford next season as the manager of Manchester United. Time will tell whether that has been a good decision or not, but it's fair to say that the Dutchman's stock has never been higher.
Ajax are closing in on yet another Eredivisie title, which would be a fitting end to his reign at the club, and let's see what happens next, now the deal is done.
5. Unai EMERY (Villarreal)
🟩🔼1
Unai Emery has taken provincial Villarreal to a Champions League semi-final, which might be the best of his numerous achievements within the game.
The immensely detailed tactician has now taken out Bayern Munich and now Liverpool awaits - it's quite the effort.
It's arguable that working slightly under the radar at Villarreal, Sevilla and Valencia before that, suits him better than an Arsenal or a PSG, but there can be no doubt that he is an excellent tactician and is getting the best out of this group of players who, on budget terms, have no right being at this level of the competition.
6. Julian NAGELSMANN (Bayern Munich)
🟥🔽1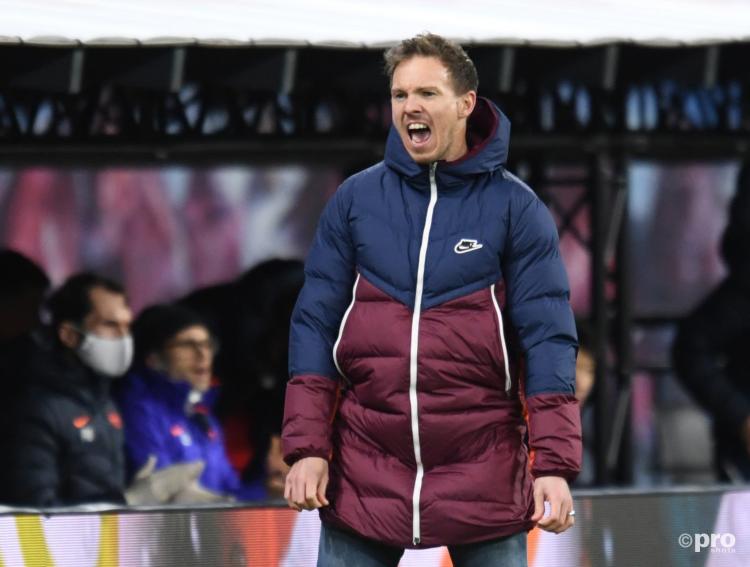 Nagelsmann may have won the league with Bayern Munich just this weekend, but there can be no denying that the victory is bittersweet.
The team exited the Champions League tamely to Villarreal and their 10th title in a row has led to an existential crisis within the Bundesliga about what it all means. Nagelsmann has done a fine job, but Bayern are increasingly judged on one knockout competition, and he's failed in that respect.
7. Simone INZAGHI (Inter)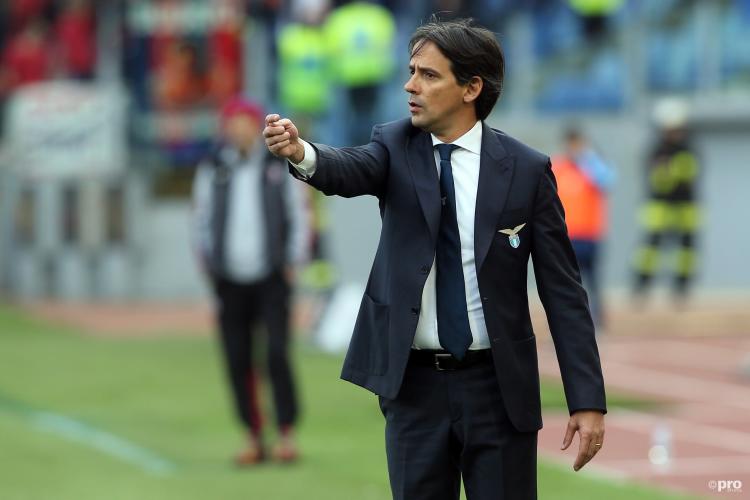 Inter may well still win Serie A - they are second and have a game in hand on rivals Milan going into the run in - and while they still have best squad, Inzaghi should be praised.
He gave Liverpool a trickier tie than most expected in the Champions League, while domestically he coped with the loss of two players - Achraf Hakimi and Romelu Lukaku - and kept Inter among the best sides in the league.
8. Diego SIMEONE (Atletico)
Simeone's reputation as one of football's prime motivators was only further enhanced by their dogged performances against Manchester City over two legs.
It might be seen by some as anti-football but he gave Guardiola's side an almighty scare, and had the backing of each and every one of his players into the bargain.
His style might seem outmoded but he is nothing if not box office, and some teams would kill to have a connection like this with the coach and players.
9. Carlo ANCELOTTI (Real Madrid)
🟩🔼4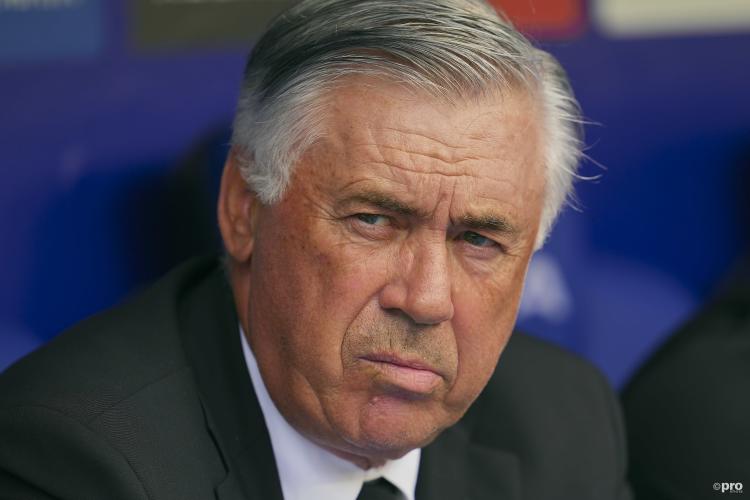 In the semi-finals of the Champions League and set to become the first coach to win all of the big five league titles, Ancelotti is about to make history in the game.
Eyebrows - even Ancelotti's - were raised when he returned there following a spell at Everton last summer, but he has been able to rinse another run out of this ageing squad and allow the likes of Karim Benzema and Luka Modric appear better than ever before.
10. Sergio CONCEICAO (Porto)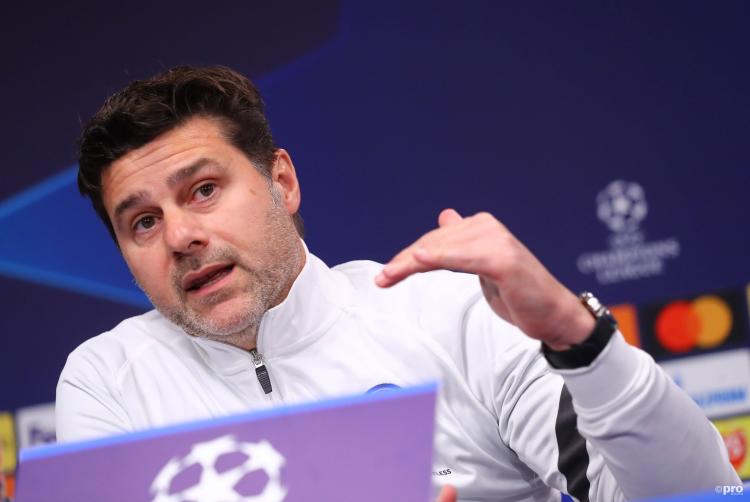 Despite a Europa League exit to Lyon, Conceicao's reputation as one of the best coaches outside of Europe's top leagues continues to grow at pace.
His Porto side are well in the hunt to reclaim the Portuguese Primeira Liga title and as managers move around in the summer, it would be no surprise to see his name linked with a number of jobs. Portugal is the place to be at the moment.
OUTSIDE THE TOP 10
11. Luis ENRIQUE (Spain)
🟩🔼4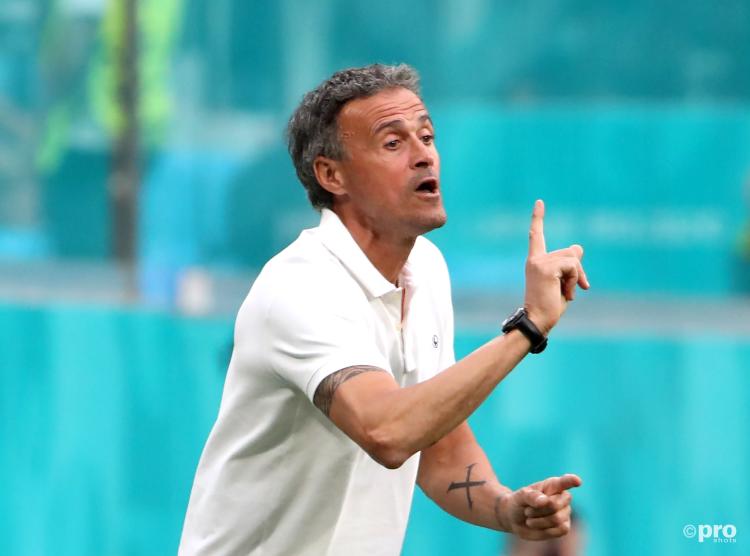 It's amazing what being asked to do nothing will do for your reputation. Luis Enrique will not leave Spain before the World Cup in November but if the tournament goes well for the former Barcelona boss, expect offers to be lined up.
A number of top clubs are looking for this type of autonomous, project coach who has transformed Spain's old guard and completely refreshed them. He looks like a top option for clubs more with each day that passes.
12. Massimiliano ALLEGRI (Juventus)
Allegri has managed to get rid of some deadwood within the squad and arrange the blockbuster arrival of Dusan Vlahovic. The Champions League positions would represent a good season after everything that has occurred, a competition they are still in at the moment.
But their woeful Champions League exit to Villarreal, featuring a 3-0 defeat on their home patch, still stings and it will take the fans a while to get over just how poorly they performed.
13. Ruben AMORIM (Sporting)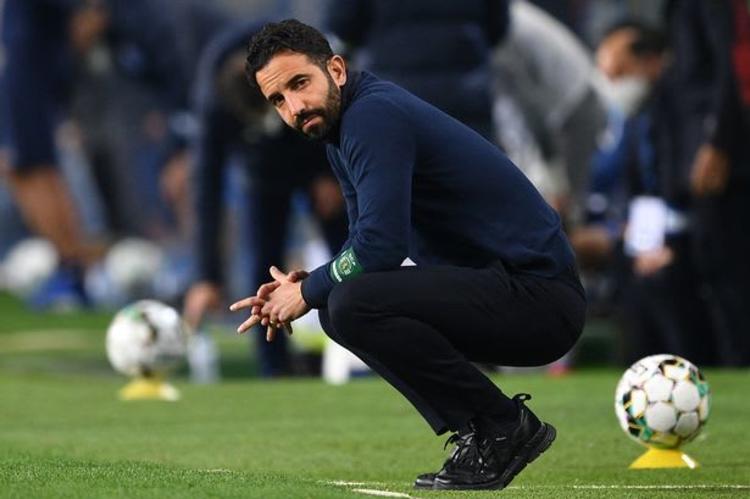 What Amorim has achieved at Sporting in a short space of time is nothing short of miraculous. Sporting allegedly paid a fee of €10m to prise him from Braga, and the 36-year-old has taken a team that hadn't won the title for 20 years and turned them into champions of Portugal.
Amorim's team have lost a little momentum of late in the title race in Portugal, while their battering at home to Manchester City in the Champions League would have been more than a little frustrating. But he remains a highly rated coach who can expect links with jobs in the summer to come.
14. Mauricio POCHETTINO (PSG)
🟩🔼3
Pochettino is unlikely to be PSG coach much longer, and how much of that is his fault is really for you to decide.
A dressing room packed with egos, all of which wanting to do things their way, he has won the Ligue 1 title with each and seems like he'd rather be anywhere else. It far from makes him a poor coach, just one in a bad situation.
15. Gareth SOUTHGATE (England)
🟩🔼2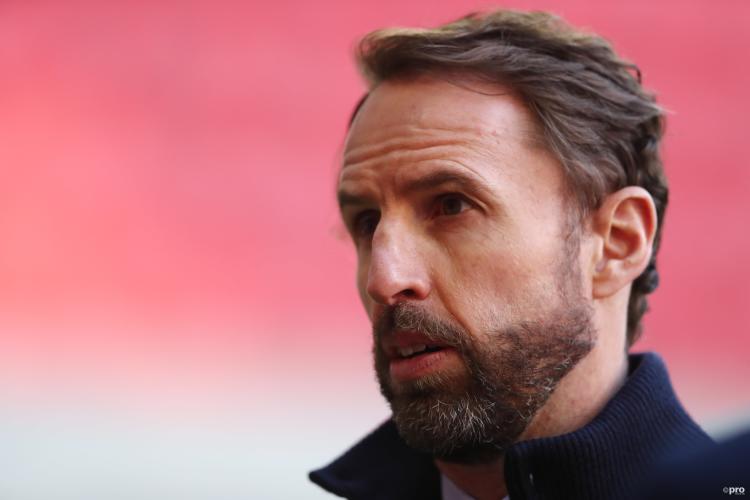 Like Luis Enrique, the manner in which Southgate conducts himself and the position he's taken his national team means he will remain an attractive proposition even beyond the World Cup.
His stock remains high after guiding England to the last four of the World Cup and then the final of Euro 2020. Has no plans to leave international football at the moment but when he does, he will likely have good options at club level.
REST OF TOP 20
16. Antonio CONTE (Tottenham)
🟥🔽3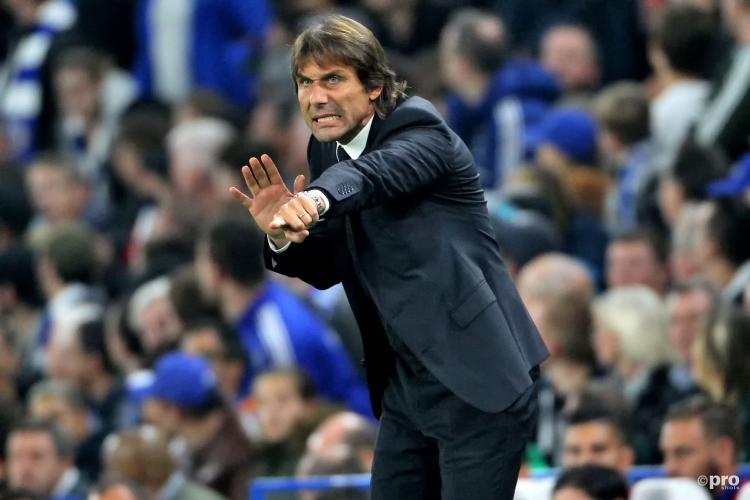 It's been a disastrous week for Conte and Tottenham, failing to beat Brighton and Brentford and handing the initiative in the race for fourth straight to their rivals Arsenal.
It's now a tough situation for them to bounce back from, and though they are still in the hunt, rumours circulating that Conte remains unhappy and that even a move to PSG, no less, could be on the cards, means all is not as it should be at Spurs at the moment.
17. XAVI (Barcelona)
🟥🔽4
Since the 4-0 destruction of Real Madrid in the Clasico, Barcelona and Xavi have been given a huge reality check.
They exited the Europa League tamely in front of 30,000 Frankfurt fans who had been able to scalp tickets from the locals, and in the last two league games they have lost to both Cadiz and Rayo Vallecano at Camp Nou.
Much of the optimism that was circling has been tempered and the reality of Barcelona's situation is beginning to dawn on the coach.
18. Marcelo GALLARDO (River Plate)
Performing superbly at River Plate, taking them to the Argentine Primera Division title in 2021 and his reputation increases with every season.
Time will tell if he sees his future in Europe - he has been at River since 2014 but is still just 45 years of age.
19. Hansi FLICK (Germany)
🟩🔼1
Absence can sometimes make the heart grow fonder, and Flick's step into the international game may have taken him out of the limelight, but he will still be on the radar of clubs post World Cup should he want to be.
He has steadied the situation there after Joachim Low's exit and you can expect Germany to be among the favourites again in Qatar.
20. Abel FERREIRA (Palmeiras)
🟥🔽4
Ferreira's rise has been obvious to most in South America, but Palmeiras haven't been in the greatest of form of late, representing Ferreira's fall down the rankings. He remains a top coach however, one that will be of interest to leading European sides.