Lewandowski is just like Ronaldo - a complete waste of money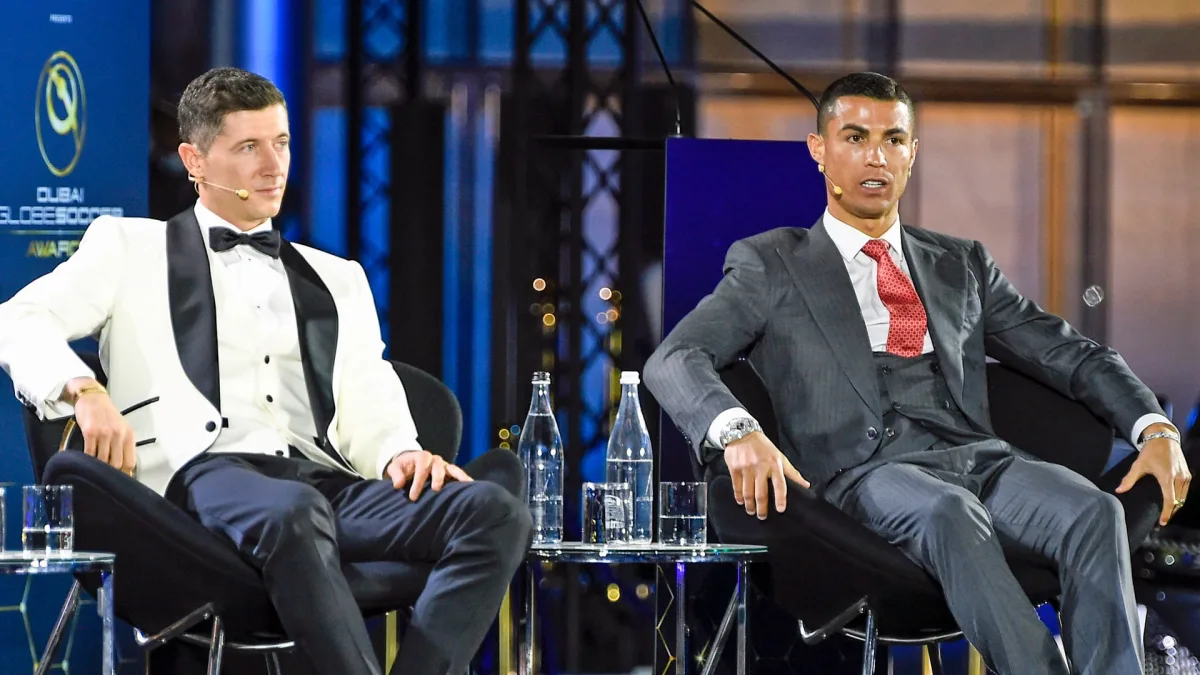 Robert Lewandowski has poured in the goals since swapping Bayern Munich for Barcelona, but his €50 million deal still represents a waste of money only matched in recent seasons by Juventus' €100m purchase of Cristiano Ronaldo.
Lewandowski and Ronaldo have more than a little in common. Both have been ruthless goalscorers throughout their careers, and both have been bought for big money by European giants long past their sell-by date.
In Lewandowski's case, he was 34 before he kicked a ball in anger for Barca, having signed this summer in a €50m deal which saw €45m paid to Bayern up front with the remaining €5m to come in performance-related bonuses.
READ MORE: Barcelona face €1 BILLION financial Armageddon
READ MORE: How much money will Barcelona lose after Champions League exit?
READ MORE: Barcelona and five other big-spending Champions League flops
READ MORE: Barcelona fans divided over Xavi sacking
This assist from Lewandowski 🔥 pic.twitter.com/UtXnfTjYpU

— Football Transfers (@Transfersdotcom) August 7, 2022
For Ronaldo - who is now struggling very publicly at Manchester United - he was a 33-year-old who cost Juventus €100m when he swapped Madrid for Turin in the summer of 2018.
Lewandowski has scored 17 goals from just 15 games in all competitions this season (before Wednesday's match against Bayern); Ronaldo hit 101 in 134 games in his three years at Juve, but their goal records are beside the point. Both were signed to win the Champions League; neither did, nor will - at least not this season.
Barca bounced out
Barcelona have been knocked out in the group stage this season. It is an exit which is expected to cost them more than €25m at a time when they are trying to pull away from the financial oblivion that cost them Lionel Messi last summer.
Juventus bore a total annual cost of €86m for Ronaldo alone, during his time at the club, and the financial repercussions of his transfer are still felt. He recently declined an Italian prosecutor request to give evidence against his former employers pertaining to his time at the club.
Ronaldo could be going back to Turin 🙌
... but not for the right reasons 👀https://t.co/Geqx5sZy6i

— Football Transfers (@Transfersdotcom) October 25, 2022
Honest or not about their accounting, Juve are also out of the Champions League this season, with PSG and Benfica progressing from Group H.
Lewandowski's total fee is achievable through his own performances, rather than Barca's, so he can score to his heart's content and Barca will have to pay up, even though those goals won't fire Barca to European glory.
He will also be 35 before he has his next crack at European football's top table, with his sell-on value taking a serious hit whether or not his performances decline.
Ronaldo failed to move the needle for Juve and they sold him onto Man Utd last summer for an €85m loss.
Lewandowski's move to Barca already has the same flavour.