'I wanted to stay but Madrid still let me go', says Ramos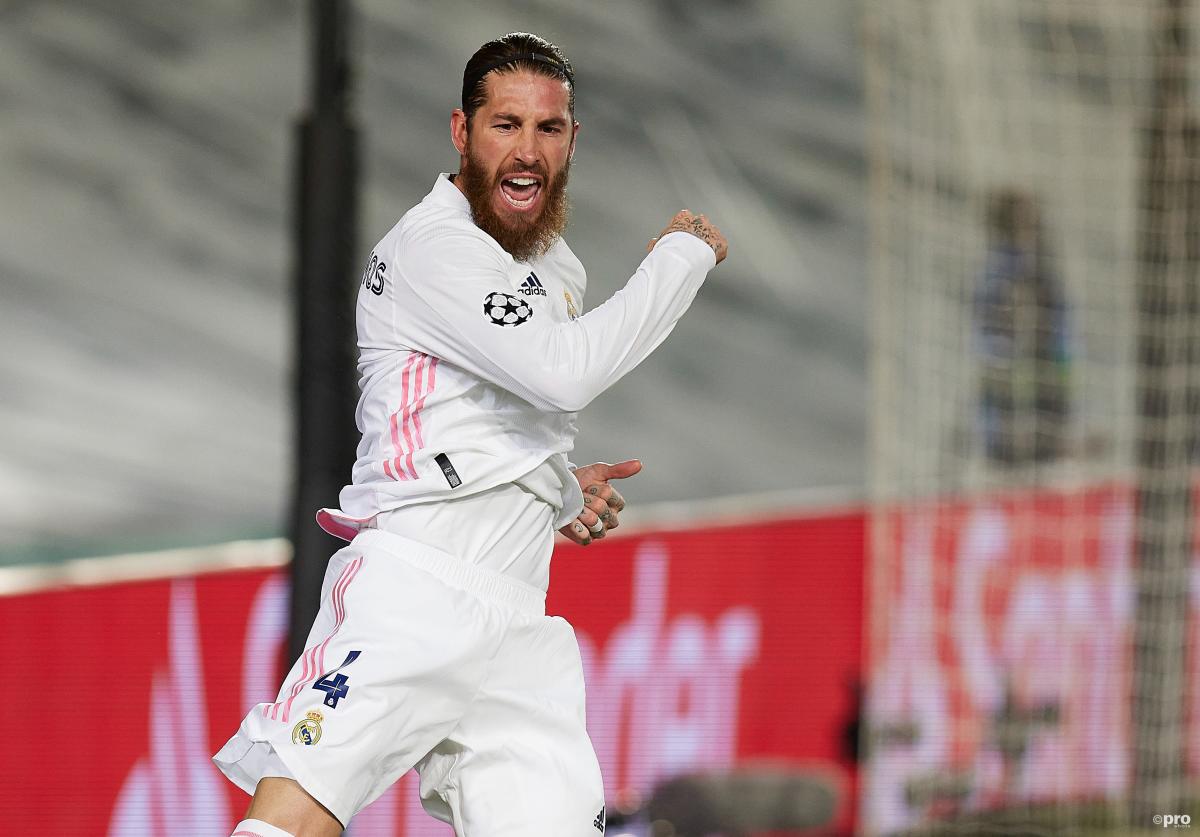 Sergio Ramos has revealed that he finally accepted Real Madrid's offer of a one-year contract only for the club to then withdraw from the deal
Throughout this season Ramos and Real Madrid have been locked in talks over an extension to his current deal which runs out in June, with the player wanting a two-year deal and the club only offering a one-year deal.
The Spaniard would refuse to accept the shorter contract until, apparently, it was too late.
"I decided to accept the offer, I thought was still on the table, but they said it was by now too late," he said at a press conference on Thursday.
"We never thought in any moment about any other team. Since January I've been on market, so there have been some calls, interested clubs. But we never had in mind leaving Real Madrid. From now, we will look for a good option."
Over 16 years with the Bernabeu side, Ramos established himself as one of the game's greatest centre-backs, noted not only for his defensive qualities, but also his leadership and apparently unerring ability to score crucial goals.
The 35-year-old, however, will see his long relationship with the club come to an end when his contract concludes at the end of June.
This was confirmed in a statement issued by Real Madrid on Wednesday.
Ramos says his Real Madrid goodbyes
Ramos is clearly emotional regarding his exit from the club he joined in 2005 from Sevilla.
"The moment has come, one of the most difficult of my life, to say goodbye to Real Madrid," he said before breaking down in tears. "I would have liked to say goodbye at the Santiago Bernabeu.
"Thanks to Real Madrid, I'll always carry you in my heart. It's been a wonderful stage, unique in my life.
"I really want to show my best level for many years and to be able to add another title to my list of honours.
"Thank you all very much.
"This, more than a goodbye, is a see you later because I'll be back."
Why is Ramos leaving Real Madrid?
More than a Capitán, my friend, my brother thanks for all the moments we spent together on the road of success for the @realmadrid Wish you all the best legend @SergioRamos ❤️🙏🏼🔥 pic.twitter.com/3KcYOq4IwU

— Karim Benzema (@Benzema) June 17, 2021
Ramos is something of a victim to Real Madrid's financial problems. He was on a contract worth an estimated €18.2 million per year, and though Los Blancos have not been instructed to slash their wage bill in the fashion that rivals Barcelona have, the decision has been made that he no longer provides value for money.
With Madrid seeking to fund moves for younger superstar players, most notably Paris Saint-Germain's Kylian Mbappe, Ramos will be moved on after refusing to back down from his demands, which included a multi-year deal, the type of which Madrid were unwilling to give him.