Farewell Ramos - Real Madrid's greatest ever transfer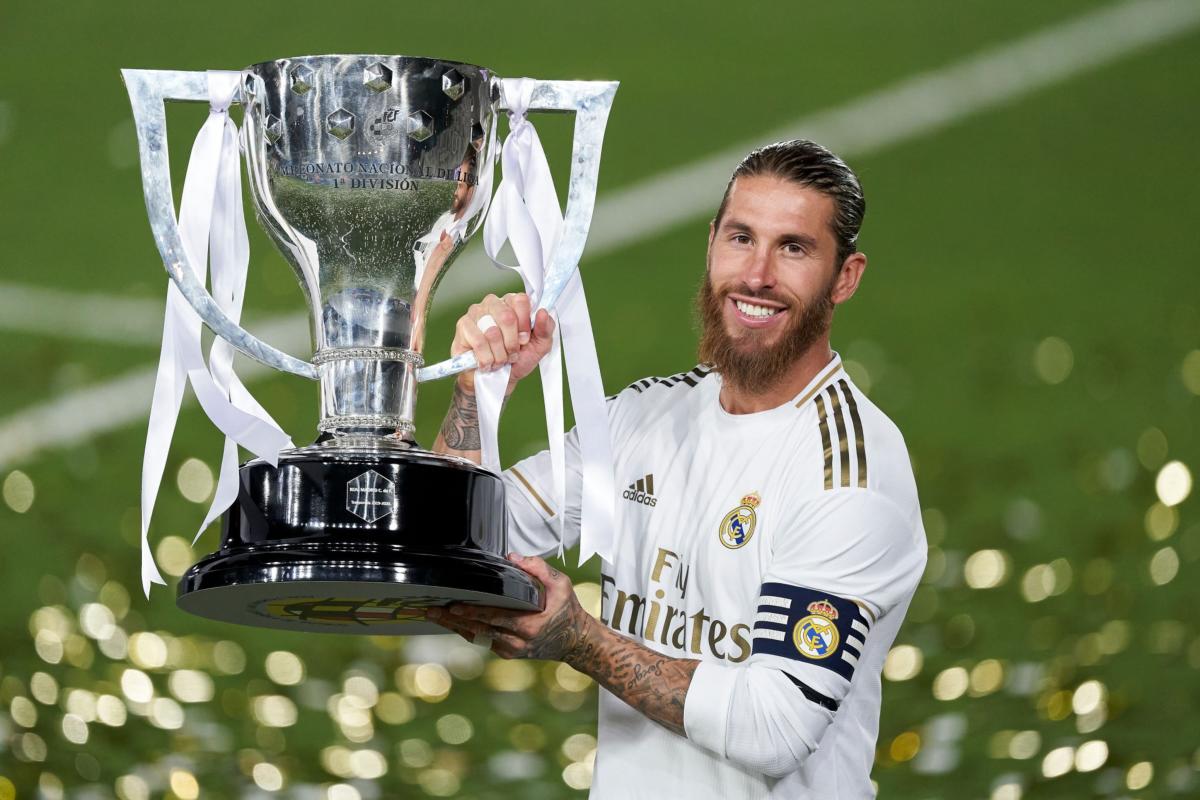 Sergio Ramos is the greatest defender of the 21st century, and arguably the greatest of all time.
That's not even a controversial statement; his influence over what defending would become has been seismic, firstly at full-back before becoming the identikit central defender that every team wanted.
The €27 million Real Madrid spent to bring him from Sevilla in 2005 was a HUGE fee at the time, even for an organisation as free-spending as Los Blancos. He was 19 and only had a single season in La Liga under his belt.
But his talent was obvious, so much so that the fee, despite being the record for a Spanish player, was accepted by everyone from Florentino Perez to Marca. Real Madrid had bought their future leader.
And it really couldn't have gone any better. From his early years switching between right-back and centre-back, he showcased a pronounced ability on the ball which is commonplace now, but absolutely wasn't at the time. Defenders defended first - the midfielders and forwards played 'football'. Of all the business conducted by this team that has seen some of the finest ever players come through the door, Ramos might be, pound-for-pound, the best.
Ramos: Full-Back to Centre-Back
But his role for Spain at full-back in 2010, with Gerard Pique and Carles Puyol occupying the central positions, still goes somewhat overlooked. He was a constant attacking presence in those days, pinning opposition players back, always being available and always providing an excellent delivery. That we think of him as a centre-back shows his adaptability to do what the team required.
Sergio Ramos influenced almost every aspect of modern defending - good and bad. And in time he will be treasured in the same manner as the Italian giants of the 1990s.
- FT
And it was around the same time that Real Madrid realised that he could be nowhere else except in the middle. There he stayed for over a decade, orchestrating proceedings to such a level that he exceeded greats such as Fernando Hierro in the role of ball-playing centre-back, captain, leader, and, crucially, goalscorer. At club level, over 100 goals - some strikers won't reach that mark - and another 23 for his nation. An astonishing return that will struggle to be replicated.
Ramos was not flawless, but no defender is, or ever has been. If Paolo Maldini and Franco Baresi never made mistakes, Milan and Italy would never have lost a match. But the paucity of footage of those two has served their greatness better than YouTube compilations showing modern defenders and the mistakes they make.
⚪️ 16 years at Real Madrid. 4 #UCL titles 🏆

Sergio Ramos 🙌 pic.twitter.com/FCi1SfGDGy

— UEFA Champions League (@ChampionsLeague) June 16, 2021
Defending has never been harder because teams now, mostly, want to attack. This Italy team tearing up Euro 2020 would have seemed mythical to Maldini & Co. That's just not how football was back then. But it's an attacker's game now, and given that, Ramos' longevity and trophy haul will stand side-by-side with any other player.
Five La Ligas, four Champions Leagues, two Copas del Rey, two Euros and a World Cup. Nine appearances in the Uefa Team of the Year. Forty tattoos, and numerous haircuts. Arrogance, pomp, and all of it backed up by big performances in big moments when it really mattered.
And yet, this separation from Real Madrid feels like the right time. Riddled with injuries and simply placing unreasonable financial demands on his club amidst a pandemic, they can't carry the salary he will now receive at PSG.
That he won't get a deserved Santiago Bernabeu sendoff is the biggest regret, but no Madridista is ever likely to forget the contribution he has made to their success.
He joins a PSG team that is splashing the cash this summer on big names such as Achraf Hakimi, Gini Wijnaldum and Gigi Donnarumma.
But there is, perhaps, a sub-question. Does Ramos have the body for the rigours of top-flight football now? Is the gigantic outlay worth what you would receive in return? Ramos' career has been magnificent - it would be a shame to see it end in ignominy, chasing forwards he simply cannot catch.
For now, though, just focus on the end of one of the most pivotal tenures in modern football, and remember that Sergio Ramos influenced almost every aspect of modern defending - good and bad. And in time he will be treasured in the same manner as the Italian giants of the 1990s.