Chelsea, Man Utd or Liverpool? Why Florian Wirtz is destined for the Premier League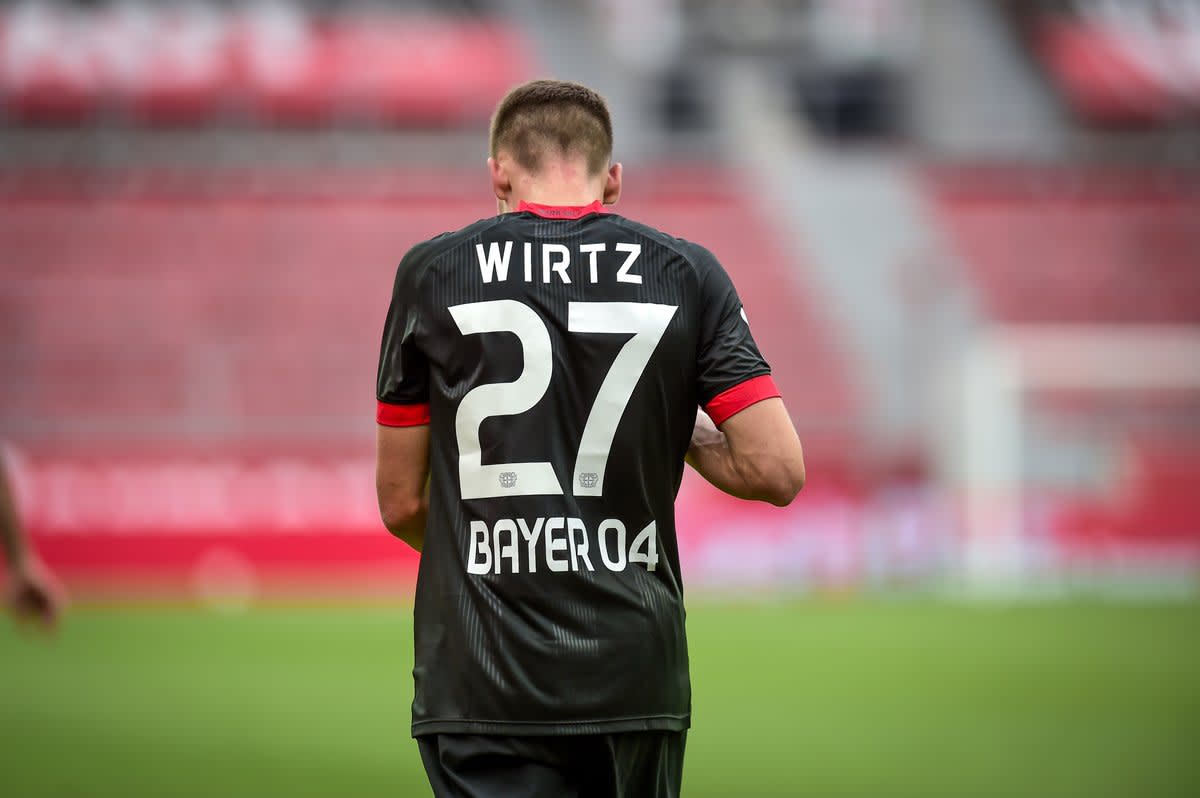 Bayer Leverkusen have been one of the most entertaining teams in the Bundesliga this season and at the heart of that free-scoring side has been the young and rather exceptional Florian Wirtz.
Despite being just 18 years of age, Wirtz has quickly established himself as one of Leverkusen's most important players.
A fact that is all-too-easily illustrated by the remarkable eight goals and 12 assists from just 24 games this season.
Indeed, many in Germany believe Wirtz could be the country's most promising players. And there's a growing belief that it's only a matter of time before he makes the move to the Premier League.
Bayern Munich isn't an option
Like all exceptional talents in the Bundesliga, Wirtz's performances have quickly linked him with a move to Bayern Munich. And in many ways a move from Leverkusen to Munich would make perfect sense.
However, in reality it is highly unlikely. As Sport1 recently pointed out, Bayern already have their own exceptional talent in the No.10 position in the form of Jamal Musiala. Who continues to show just as much promise.
When coupled with the fact that Wirtz will likely be demanding a fee close to €100 million when he does eventually leave Leverkusen, it's easy to see why Bayern would likely turn their attention elsewhere rather than blow their budget on the midfielder.
His dream move remains highly unlikely
When asked about which club he dreamed of playing for back in early 2021, Wirtz had only one answer: Barcelona
"As a little boy, I always wanted to play for Barcelona," the Leverkusen playmaker admitted. "Nothing has changed in this regard, but until then I still have some time."
However, while Wirtz may still dream of making the move to Spain, the club itself has undergone some huge financial changes and a dream world is perhaps the only place they could find themselves outbidding rival clubs for the midfielder's signature.
Indeed, like Bayern, Barca simply wouldn't be able to compete with the likes of Chelsea, Manchester United or even Liverpool when it came time for Wirtz to draw a line under his spell at Leverkusen.
While that day may not come until the summer of 2023, there's little doubt that Wirtz's future looks more than likely to be heading in one direction: across the English channel and towards a club in the Premier League.